Gia đình
Super delicious rice tray, the price is less than 100k of the 9X wife, the whole family loves it
As a busy person, with 2 small children, almost every day, My Trang (31 years old, HCM City) is still very hard at work in the kitchen cooking and preparing meals. tray delicious for the family. Usually mothers will make 6 meals/week. In order to have time to rest, be more comfortable and change the taste, every week, Ms. Trang's whole family will spend a day out to enjoy.
My Trang confided that she loves cooking and baking. "When I look at delicious and beautiful dishes, I feel very interested and carefully study the presentation. I feel I should learn and improve more.
That's why, in addition to stressful working hours, the kitchen is also called entertainment for me, I put a little creativity and a little love into it. Seeing the results created and the whole family eating well is a happiness of the chef." excitedly said.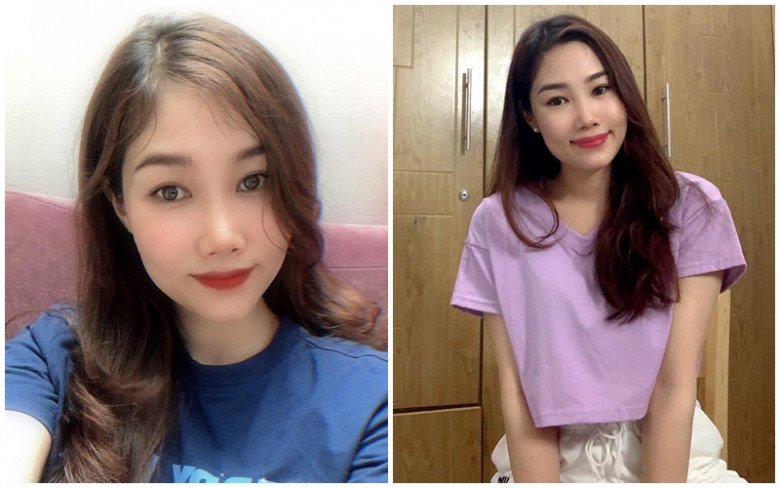 Currently, each meal she cooks for 4 people, a husband and wife and 2 small children. Because she cooks a lot and gets used to her hands, each meal for 9X mothers only takes 40-60 minutes. Only on weekends, when I have time, I will make more sophisticated dishes, so it takes a lot of time. Such meals will take about 90 minutes.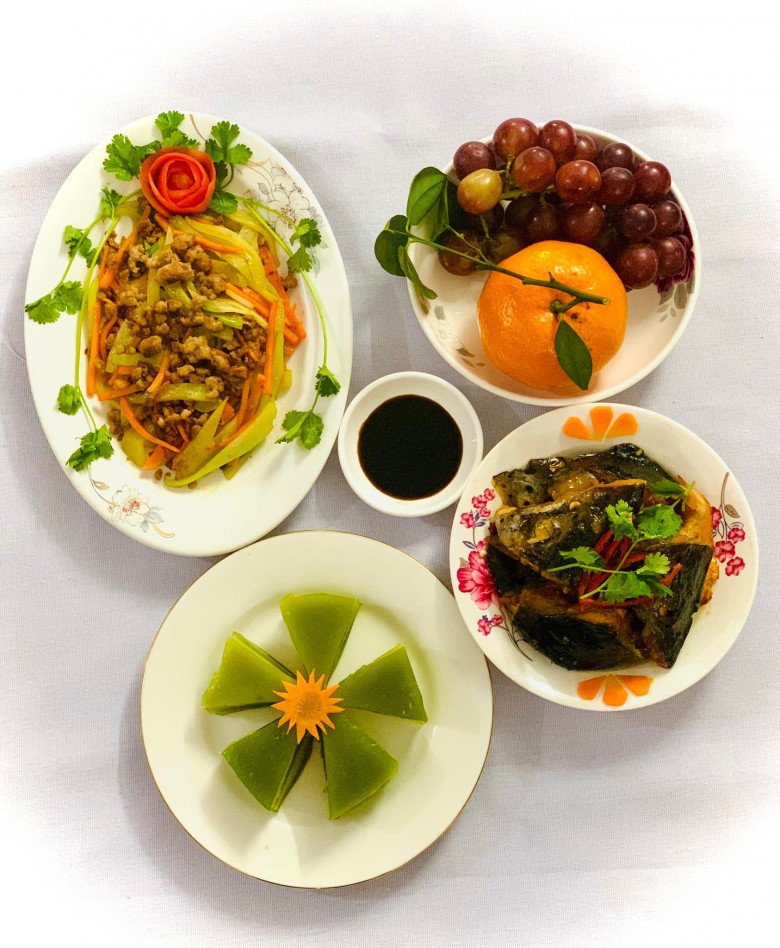 Besides, to save time and effort, Ms. My Trang will often plan each meal in advance before going to the market. Fortunately, the whole family is easy to eat, so the dishes are rotated from meat, fish, vegetables of all kinds.
Like many other sisters, the mother of two children not only cooks well but also knows how to balance and spend in the family.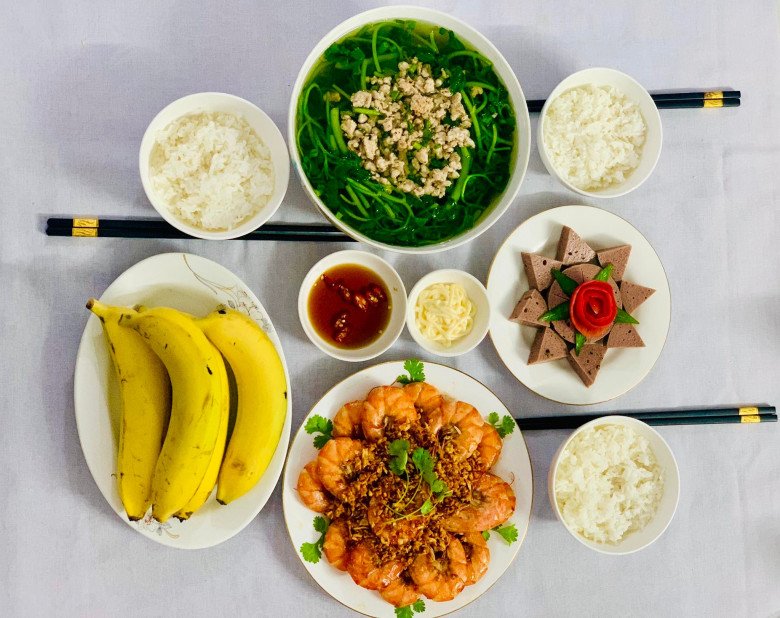 Every tray About 3-4 of her dishes will range from a few tens to 100 thousand.
The day after the target is exceeded, the next 9X meal will be less balanced but still ensure nutrition for the whole family.
Whether cheap or expensive, Ms. Trang will also prepare 1 savory dish, 1 soup and 1 vegetable dish. Green vegetables are very good for health, so almost every day, my family has a large plate of vegetables and fruits of all kinds.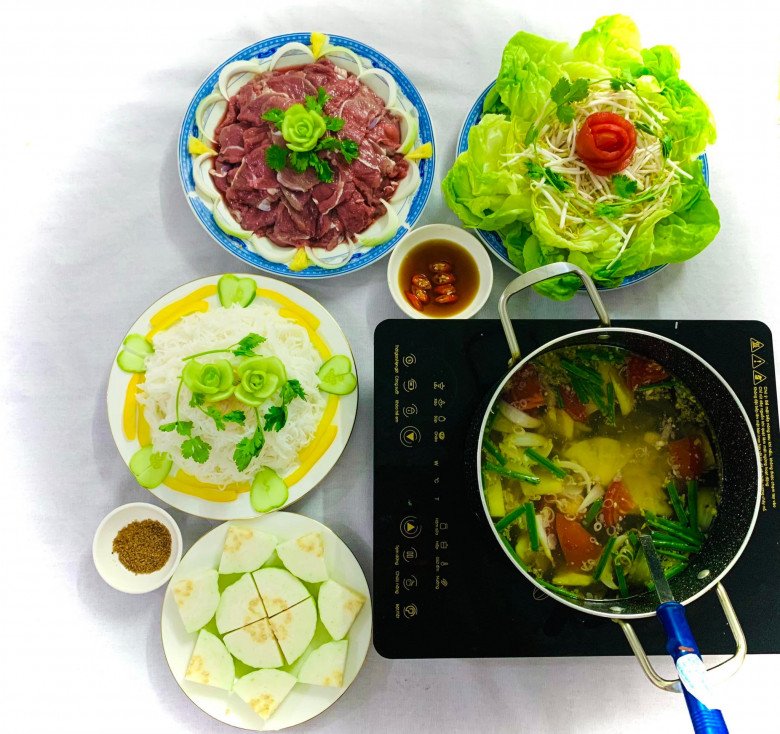 She said that she always prioritizes buying from rural food sources for fresh, clean and affordable prices. Particularly, the mother's fruit will be bought in season, so it will ensure food safety and hygiene.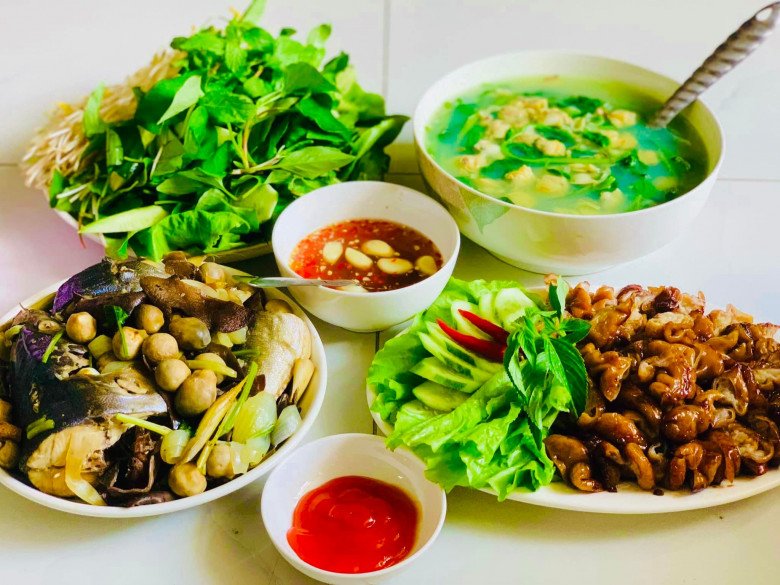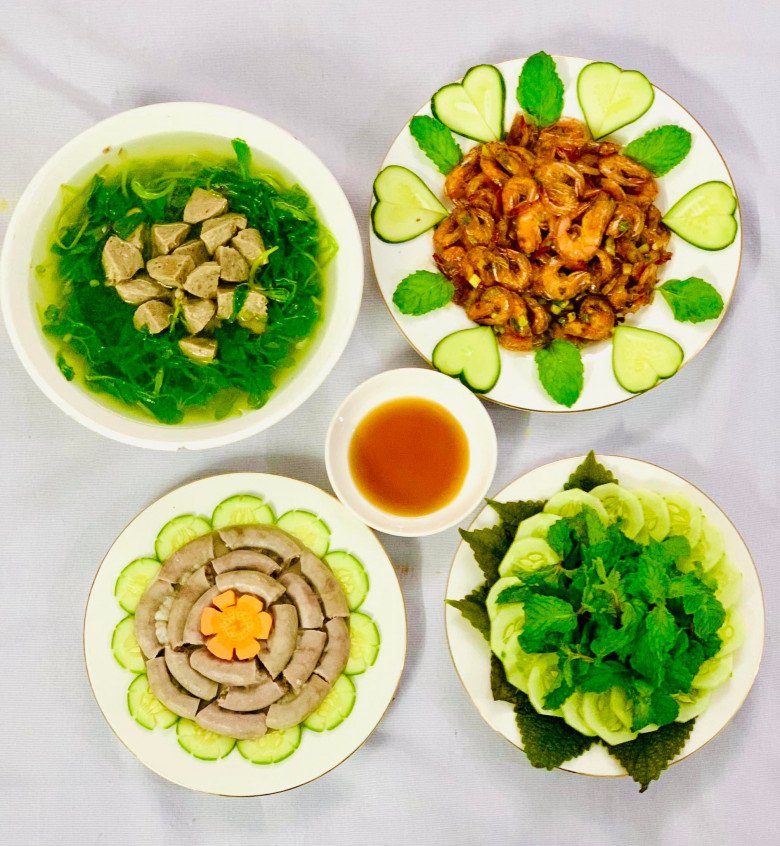 In order to follow the family's taste, to help everyone be more excited when it's time to eat, she will alternately cook each person's favorite dishes. For example, her husband and younger daughter like to eat meat, while her and her eldest daughter like vegetables.
But she will still cook these foods together to ensure that everyone gets adequate and balanced nutrition. Only then can we ensure our health to study and work. Moreover, her children are in the developing age, need to ensure that their nutrition is supplemented regularly and fully.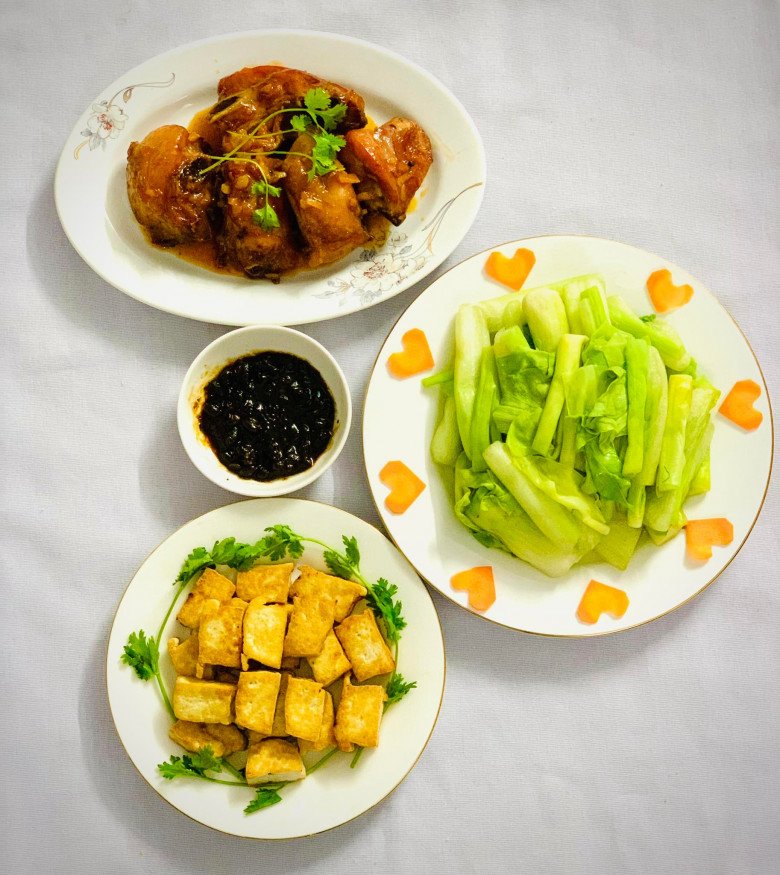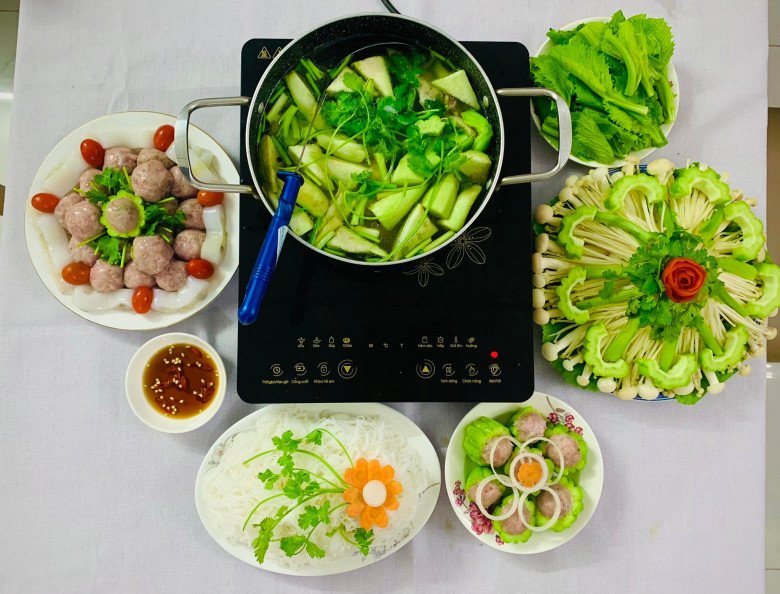 "I also change the menu from dry dishes to water dishes so that the whole family doesn't feel bored", she says. In addition to rotating the menu, Ms. My Trang also changes the way the food is presented according to the available ingredients, to look new and more attractive. Thanks to that, her husband and children are extremely excited when the meal time starts.
The changeable 9X dishes for the whole family to change the wind are usually vermicelli, fried vermicelli, vermicelli, hot pot, and braised beef.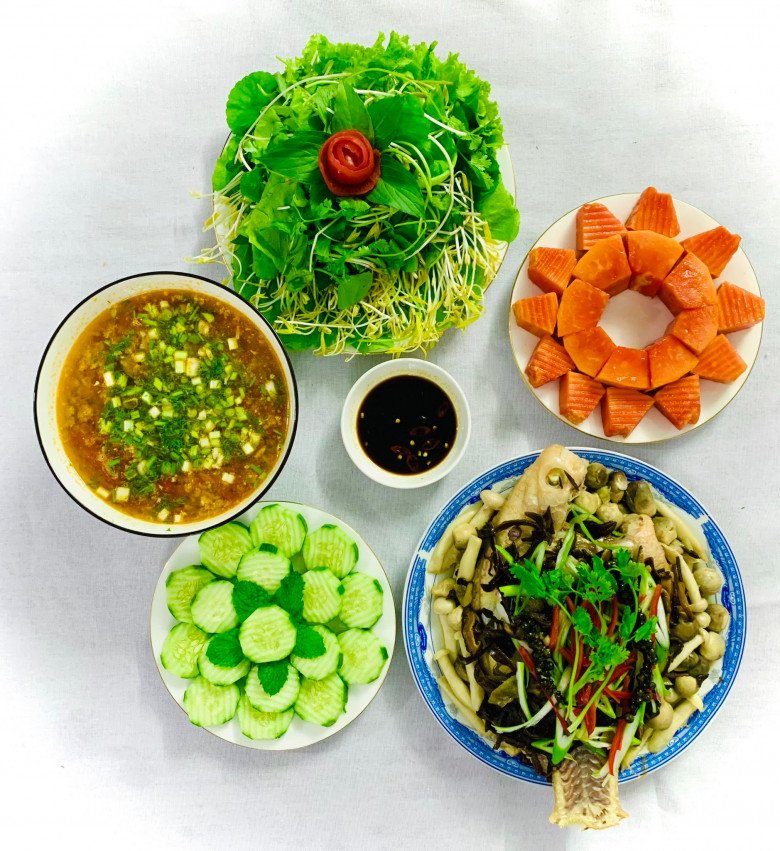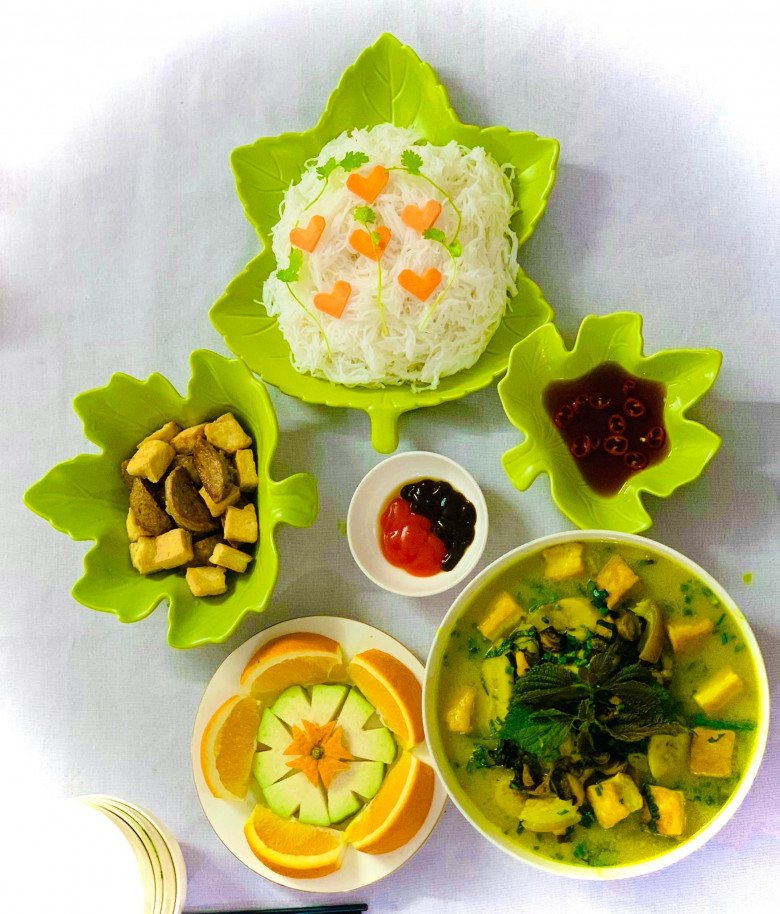 "I find the cuisine quite diverse, the Asian and European dishes are very eye-catching, I also like to see how they are presented to learn and apply in daily meals."
Thanks to her ingenuity, ingenuity, and neat and beautiful presentation of food, her friends and colleagues praised her. Many people also tease her why she eats so much, "cooking like that, the salary is also tens of millions".
However, the mother of two said that, in fact, every tray Her family of 4 members is not expensive, it's just that she herself takes the time to cook and arrange to look a little fussy. 9X also affirms that the dishes they cook are simple and familiar, associated with Vietnamese families.
For Ms. My Trang, although there are many delicious and expensive dishes outside, when she comes home, a frugal meal will also make her family feel happy.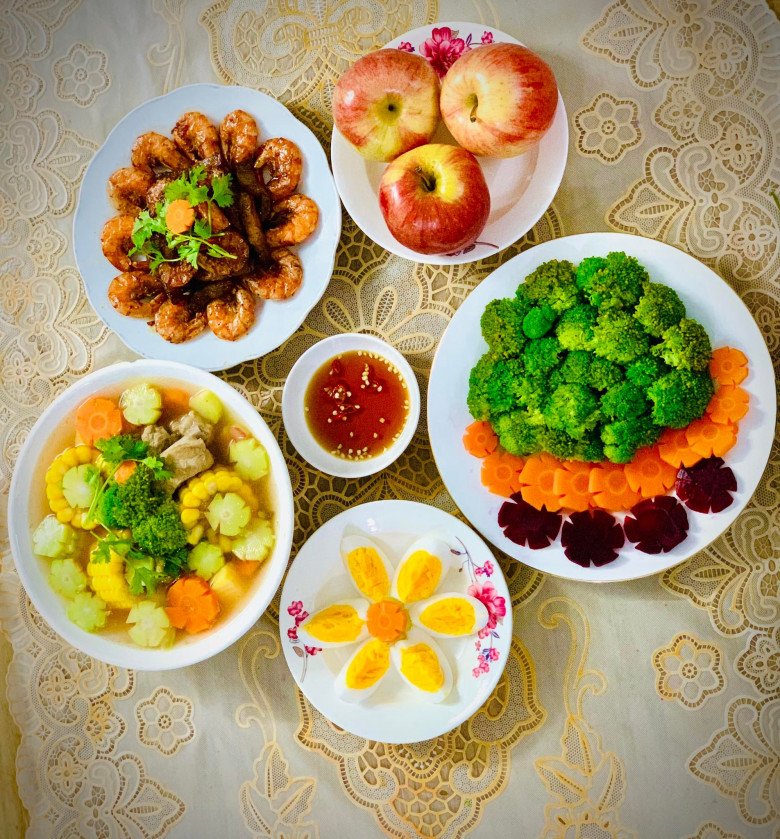 Source: https://phunuvietnam.vn/9x-khoe-com-nha-chi-tu-vai-chuc-den-100k-nhung-sieu-ngon-va-bat…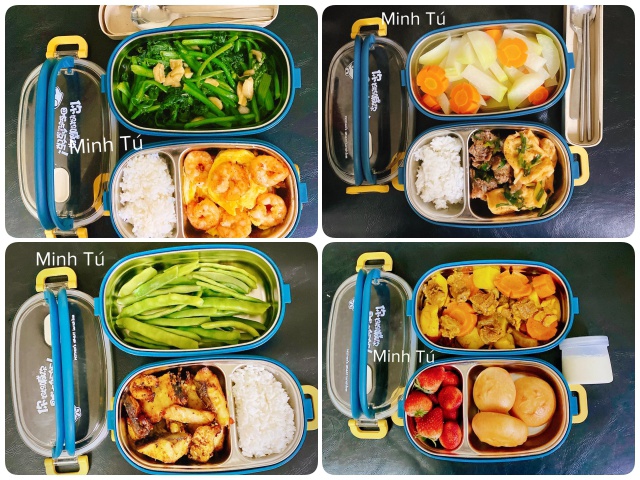 (Photo courtesy of NVCC)
You are reading the article
Super delicious rice tray, the price is less than 100k of the 9X wife, the whole family loves it

at
Blogtuan.info
– Source:
danviet.vn
– Read the original article
here