About a month ago, lobsters were widely sold in seafood stores and online markets for only 650-800 thousand VND/kg, 3-4 heads/kg. However, there is a type of shrimp that is as big as a lobster, although it costs twice or even 3 times as much as a lobster but is still sought after by many people.
The surface of the lord is priced from 1.5-18 million VND/kg.
Ms. Bui Thu Hoai, residing in Tran Binh (Cau Giay, Hanoi) said that during a trip to Mui Ne (Phan Thiet, Binh Thuan), she stopped by the restaurant to order a large plate, also known as the surface. Lord for 1.7 million VND. After eating, I feel so good.
"Normally in Hanoi, buying a surface of 10-12 fish/kg is already big. Come here to see the "super giant" type, so you should order to try it. Honestly, it tastes better than lobster. The meat is firm, chewy, sweet, and there are bricks that are very fleshy and fatty. Although the price is up to 1.4 million VND / kg, it is still delicious and memorable," Hoai said.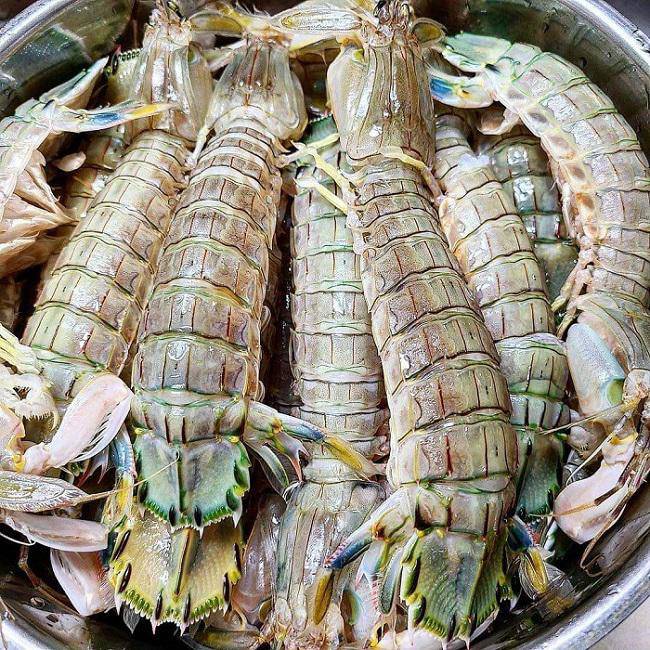 The surface of the lord has a weight of 0.2-0.3kg/head, 5 times larger than the normal surface.
Impressed with this "super-giant" king shrimp, when she returned to Hanoi, Hoai bought it all over the seafood stores but couldn't find it. If you want to buy, you have to order a whole month in advance for 1.2-1.8 million VND/kg, depending on the batch.
"Last year, the price of the lord was only 1.2 million VND/kg, but this year it increased to 1.6 million VND/kg. Recently, on the anniversary of the death of the ancestors, my family did not go on a trip, so I bought the lord to return to the festival. Fortunately, I can still buy 4 fish/kg for 1.6 million VND/kg to steam beer for the whole family to eat, "said Hoai.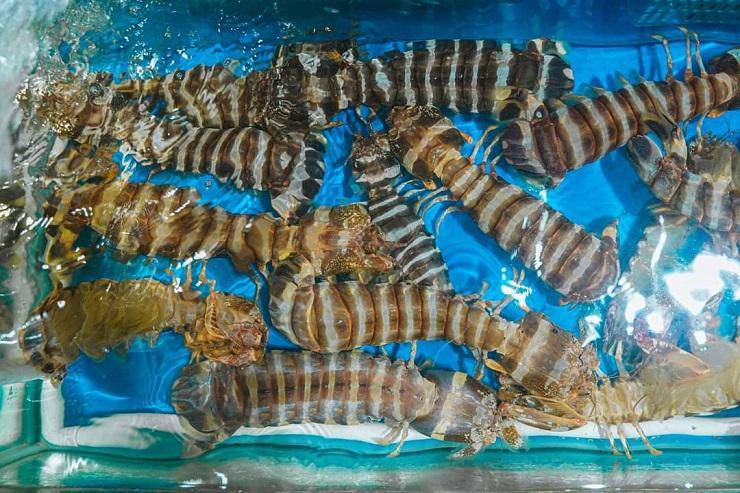 This type of surface has a rather special shape with a striated crust, different from the usual surface.
According to Ms. Hoai, if the surface is small, any shop can have it, the price is only from 200-250 thousand VND/kg. However, the small type has more skin and less meat. The surface size is 3-5 pcs/kg, which is rare because it is caught in the wild, the quantity is small, so the price is higher than that of lobsters.
Confirming this, Mr. Tran Duy Ba, owner of a chain of 7 seafood stores in Hanoi, said that king lobster is a very rare item, has a high price, and rarely has goods for sale.
"The source of goods is already rare, the cost of transporting and preserving fresh is even more difficult, the price is high, so customers have to book in advance to have it," said Mr. Ba.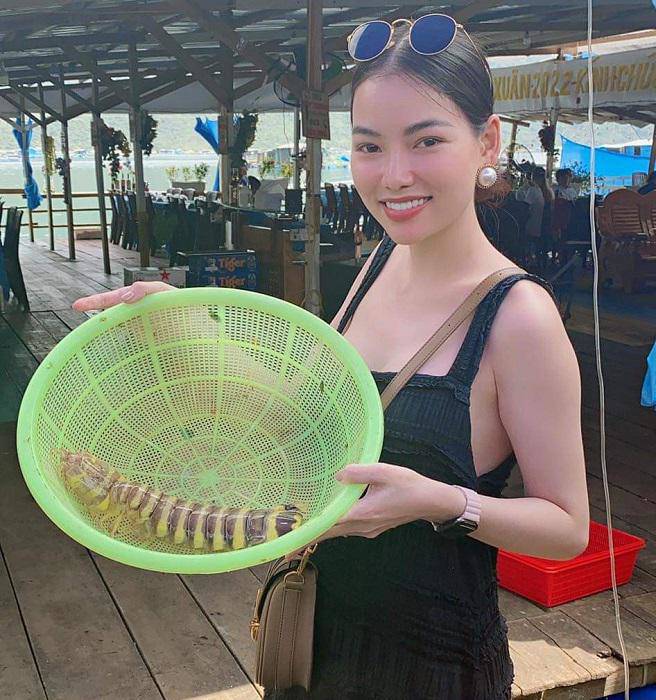 Phuong Anh said that this regal child weighs nearly 0.4kg.
Talking to PV, Ms. Phuong Anh, a restaurant owner in Bai Huong, Vung Ro (Dong Hoa, Phu Yen) said that the surface sold at the restaurant is 1.5 million VND/kg of 3-5 animals but not every day.
"This item mainly serves tourists to eat at restaurants, but rarely retails because it takes a boat to go to the beach to come in every once in a while, only 4-5kg can be collected but not much," Phuong Anh said.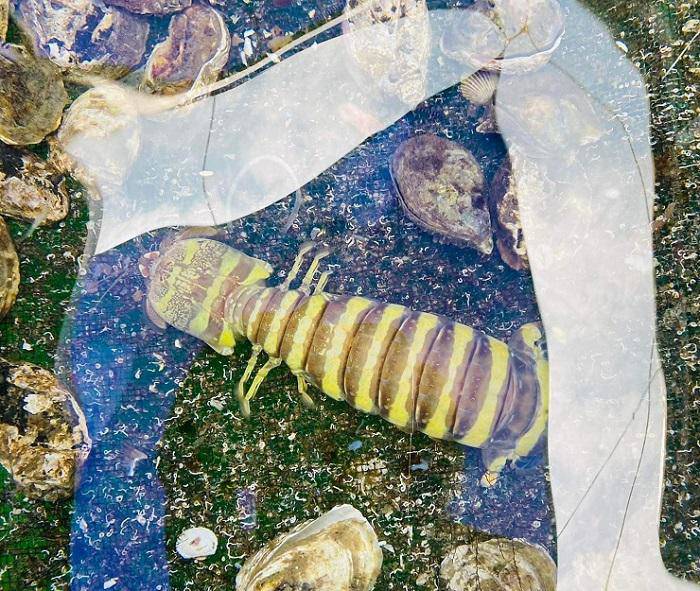 The surface meat is considered to be more delicious than lobster.
According to Phuong Anh, the surface lord lives completely in the wild and cannot be raised. Because they live for a long time, they have a different color from the common surface. The outer shell is clearly striped, about the same size as a lobster and belongs to the high-class seafood line, as many restaurants she sells out for from 1.5-1.8 million VND/kg, depending on the time. .
You are reading the article
Tastier than lobster, the giant giant surface costing millions of dong/kg is still out of stock

at
Blogtuan.info
– Source:
Eva.vn
– Read the original article
here