The race to commercialize self-driving car technology has attracted billions of dollars in investments but has not produced many billionaires. But Luminar Technologies founder and CEO Austin Russell is among the exceptions.
Perhaps, December 3, 2020 is a memorable milestone for Austin Russell. This is the day his company Luminar Technologies listed on Nasdaq. Austin Russell's 104.7 million shares, or about a third of Luminar's equity, were worth $2.4 billion at the close of trading on March 3. twelfth.
Overnight, Austin Russell became the world's youngest self-made billionaire at the age of 25, according to Forbes. Previously, he was named in this magazine's "30 Under 30" list in 2018. 3 years later, Austin Russell's name appeared in Fortune's "40 Under 40".
Currently, he owns a net worth of more than 36.7 trillion dong. In particular, Austin Russell has achieved remarkable achievements long before becoming the youngest self-made billionaire in the world.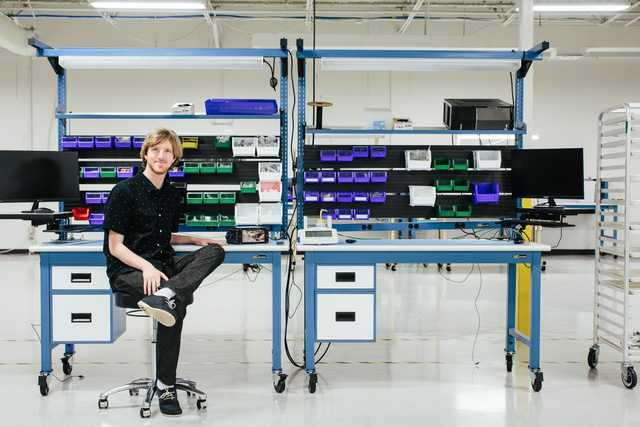 Austin Russell is the youngest self-made billionaire. Photo: @luminartech.
The prodigy gave up his studies to start a career
Austin Russell (1995) was born into a wealthy family in the lavish city of Newport Beach, California, USA. His father Michael Russell worked in the business district, and his mother Shannon Cleye was a former model and actress in "The Young and The Restless".
By the age when most babies are diapers and toddlers, Austin Russell already knows the periodic table of the chemical elements. At the time, 2-year-old Austin Russell was considered an optical prodigy.
When he was 10-11 years old, he knew how to write software. Austin Russell once programmed the firmware (core) for a handheld gaming device, turning it into a mobile phone because his parents didn't buy it for him. "It really works well," he said.
By the age of 13, Austin Russell continued to impress people with his talent when he applied for the first patent for a groundwater recycling system to reuse water from sprinklers.
Two years later, Austin Russell's parents introduced him to laser businessman Jason Eichenholz. He later became a mentor to Austin Russell, joining Luminar as co-founder and chief technology officer.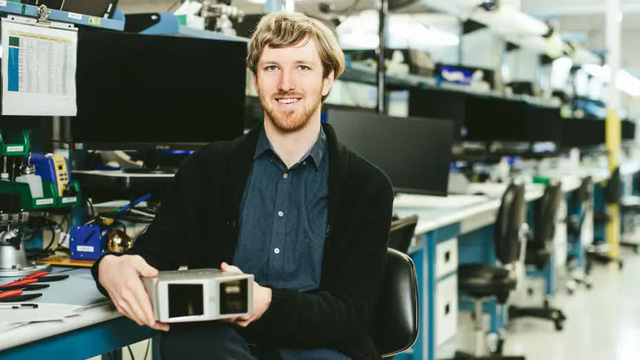 Optical prodigy Austin Russell. Photo: CNBC Make It.
Instead of high school, Austin Russell spent his teenage years studying at the Irvine Beckman Laser Institute at the University of California. He then entered Stanford University to study applied physics. New to school, Austin Russell has received an investment of $ 100,000 (nearly 2.3 billion) from the Thiel Scholarship of billionaire Peter Thiel.
The optical prodigy then decided to interrupt his career in book lights and founded Luminar Technologies at the age of 17.
Sharing the reason for dropping out with Forbes, Austin Russell said: "When you're motivated to build and create, it's very difficult to do that in an academic environment."
Unlike most of his peers, Austin Russell does not use social media. But he admits to having accumulated knowledge from using Wikipedia and YouTube.
The business started, once criticized by Elon Musk
Russell's parents were "slightly skeptical" of Austin Russell's decision to drop out. However, having a child who is a prodigy, who built a research lab in the garage at the age of 11 makes them less worried.
With the rapid development of hardware and photonics, if you wait until you graduate to build a company, Austin Russell fears it will be too late.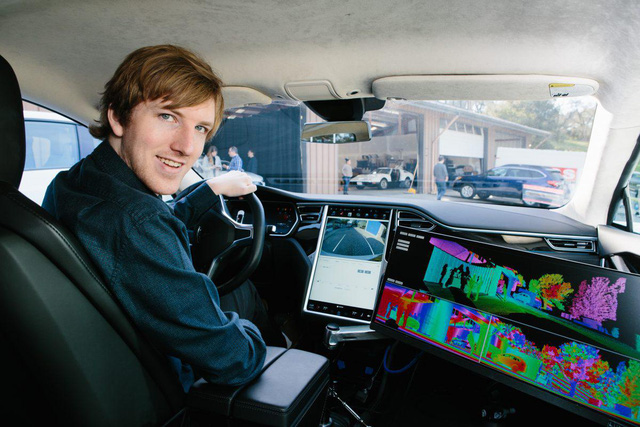 Despite founding the company in 2012, Austin Russell took several years to reach billionaire status. He wants to create a "sustainable business and create an autonomous future for all carmakers".
Shortly after founding the company, Jason Eichenholz joined as co-founder and chief technology officer. The company spent the first 5 years in "stealth" mode. This is a business strategy, used to hide details about a product until it is launched, to prevent the product from being copied before it is officially released.
Instead of purchasing components, Austin Russell designed and manufactured Luminar's lidar components himself. His goal is to develop and create lidar technology with improved resolution and range.
After a period of hiding, the company decided to appear in April 2017 and received $ 36 million (more than 800 billion) in a series A funding round. This money helped them to produce 10,000 car lidars from factory in Orlando.
A few months later, the company announced that it had established a partnership with Toyota's research and development division, which focuses on autonomous vehicles, robotics and AI called the Toyota Research Institute. Today, Luminar's lidar sensors are used by major automotive customers such as Volvo, Toyota and Intel's Mobileye. They have opened the market to international companies.
However, the world's richest billionaire, Elon Musk, once publicly criticized Austin Russell's technology as "stupid, expensive and unnecessary".
Austin Russell knows Elon Musk's thoughts on lidar technology but is not shaken.
"I think the 50 trading partners and the majority of the automakers we work with would disagree. Cameras and other systems are great options for helping drivers. But a high-performance lidar sensor is necessary for self-driving cars," he countered.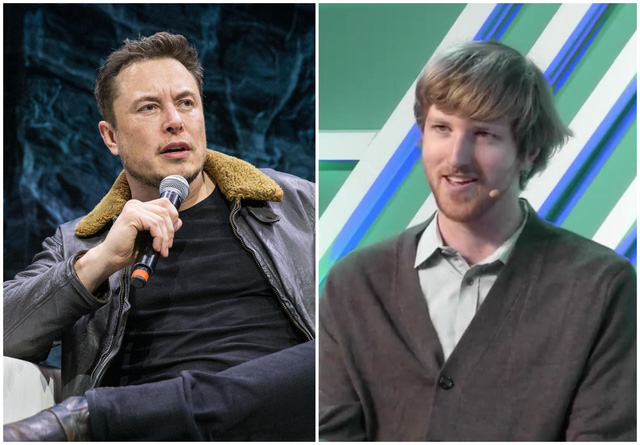 Elon Musk once criticized Austin Russell's technology. Photo: TNS, @luminartech.
According to CNBC Make It, SCMP, Forbes
https://cafef.vn/ty-phu-tu-than-tre-nhat-the-gioi-than-dong-2-tuoi-thuoc-lau-bang-tuan-hoan-hoa-hoc-10-tuoi- tu-viet-phan-mem-thanh-cong-tu-chinh-y-tuong-bi-elon-musk-goi-la-ngu-ngoc-2022042211491873.chn
You are reading the article
The 2-year-old prodigy belongs to the periodic table, 10 years old writes his own software, succeeding from the very idea that Elon Musk called "stupid"

at
Blogtuan.info
– Source:
Soha.vn
– Read the original article
here