Life Style
Sức Khỏe
The world's longest living people have 4 eating habits that fight heart disease
Care heart health This is very important, especially for women. Statistics in the US show that more than 82.6 million people in this country have some type of cardiovascular disease – the disease is considered one of the leading causes of death in the United States today.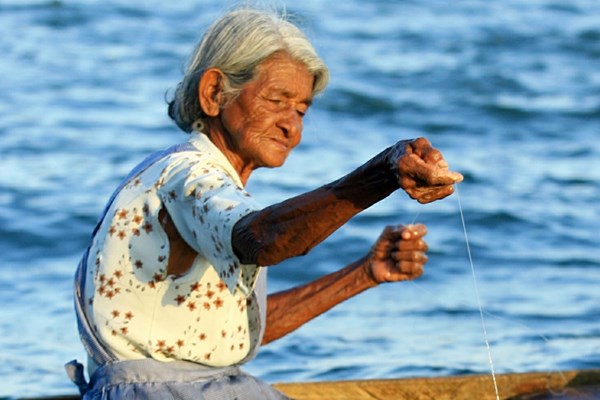 Meanwhile, it's really surprising that there are places in the world where people never get cardiovascular disease in their whole life. That is the area of longest living people in the world – people in green areas.
Ikaria (Greece), Sardinia (Italy), Nicoya (Costa Rica), Loma Linda (California), Okinawa (Japan), people in these areas live long, healthy lives without cardiovascular disease as well as many other common diseases.
Researchers have conducted research. It is true that many factors affect the longevity of people in green areas such as genetics, environment, diet, exercise, stress levels… Again, eating habits play a role. important role in maintaining their overall health.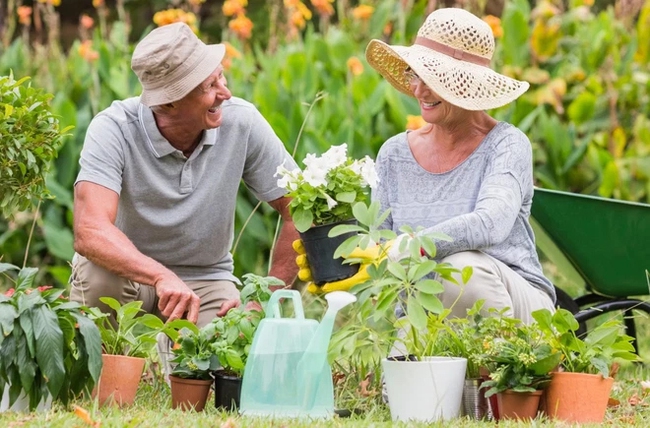 4 eating habits are maintained by the world's longest living people to keep young blood vessels healthy and avoid cardiovascular disease
1. The world's longest living people eat foods that are mainly of plant origin
People in 5 green zones all maintain a plant-based diet. They only eat meat on rare occasions. In it, except for the Loma Linda community, which is completely vegetarian because of the Adventist church.
The remaining 4 areas only eat meat about 5 times per month. The serving size of meat is also much smaller than what we eat every day.
Many researchers believe that this is one of the important eating habits to help people in green areas stay healthy and not worry about heart disease.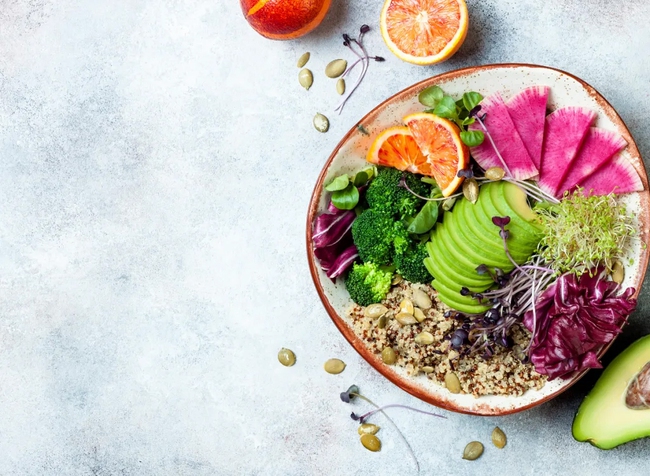 In fact, recent studies confirm a strong link between regular consumption of red meat (especially processed meat) and cardiovascular disease. All studies are published on reputable medical sites such as Webmd, NIH… showed that the more and more often red meat was eaten, the higher the risk of cardiovascular disease.
2. Don't eat convenience food To prevent cardiovascular disease
While people in green areas eat a lot of grains, vegetables, fruits, beans… they also limit their consumption of processed foods. Especially processed foods.
Part of the reason is that the community focuses on agriculture, so the accessibility to processed foods is low.
According to the American College of Cardiology, recent research has not only found a direct link between ultra-processed foods and poor heart health. The scientists also found that these processed foods make up 58% of the average American's daily diet today.
3. Eat healthy fats
When it comes to heart-healthy foods and nutrients, omega-3 fatty acids matter. People in green areas add healthy fats through fatty fish, nuts, seeds…
According to a review published in the journal Circulation, omega-3s may help your heart in a number of ways, such as reducing your risk of dying from coronary heart disease and heart disease. heart attack. In addition, omega-3s have also been shown to help reduce triglycerides and stabilize blood pressure.
4. Regular exercise
According to a study published in the journal Circulation, there is a link between regular exercise and cardiovascular health. In fact, a "sedentary lifestyle" is one of the main risk factors for developing cardiovascular disease. Unfortunately, almost officer also suffer.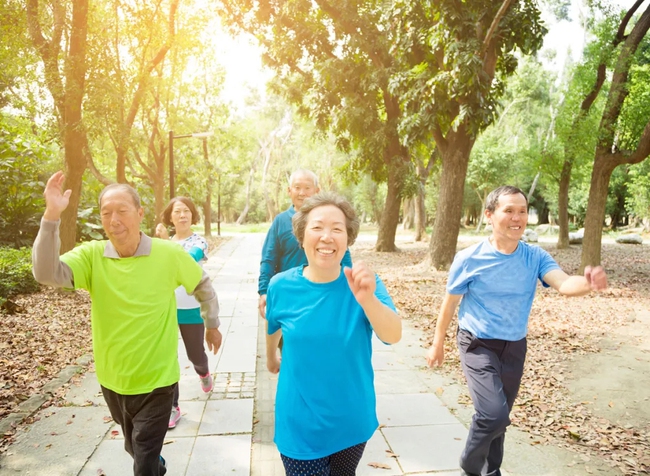 All green zone people avoid sedentary lifestyle by engaging in "natural" movement activities on a regular basis. This means that instead of going to the gym or a certain gym, they regularly walk, cycle, garden…
In Okinawa, Japan, people also sit on the floor to eat, drink and visit friends. This process of standing up and sitting down helps them stay active for a long time.
In addition to learning people in green areas to prevent cardiovascular disease, what should we do?
Prof. Dr. Nguyen Lan Viet (Chairman of the Vietnam Heart Association) advises people, especially office workers, to lead a sedentary lifestyle:
– Study the Canadian educational program: Eat less, drink less alcohol, you will see a significant reduction in hypertension. From there, the first step to help young blood vessels stay healthy, avoid cardiovascular disease.
– Pay attention to a diet rich in vegetables and fruits, limit alcohol and beer, and quit smoking.
– Regular physical activity 30-60 minutes a day.
– Pay attention to relaxation, reasonable rest, avoid stress…
– Raise awareness of periodical health check and regular blood pressure measurement.
https://afamily.vn/nhung-nguoi-song-lau-nhat-the-gioi-luon-lam-du-4-dieu-don-gian-nay-moi-ngay-de-mach-mau-tre- show
You are reading the article
The world's longest living people have 4 eating habits that fight heart disease

at
Blogtuan.info
– Source:
Afamily.vn
– Read the original article
here