Đời sống
Young wife with 7-digit salary reveals "secret" to spend 8 million VND/month in Hanoi
Applying a scientific way of spending, 'saying no' to eating out, … Ms. N. has both solved the economic problem even though her salary is only 10 million dong, and has a monthly savings.
Although her salary is only 10 million VND/month, she has no external income, but Ms. N. still maintains a stable life of a couple and a small child in Hanoi. One month, she saved 3 million dong.
Ms. Nguyen N. (31 years old) currently lives with her husband and 3-year-old son in an apartment complex in Hoang Liet ward, Hoang Mai district, Hanoi.
Five years ago, after getting married, thanks to the main support from the parents of both sides, they gathered money to celebrate their wedding, and added savings in a few years of working to buy a small apartment. The space is 47m2, divided into 1 large living room, 1 bedroom and 1 WC costing 800 million VND (including furniture).
Since having a new house, Ms. N. and her husband no longer have a difficult and secretive life in the rented accommodation. However, with a salary that is not too high, the couple also have to "tighten" their spending and "tighten their belts" to maintain their life in Hanoi.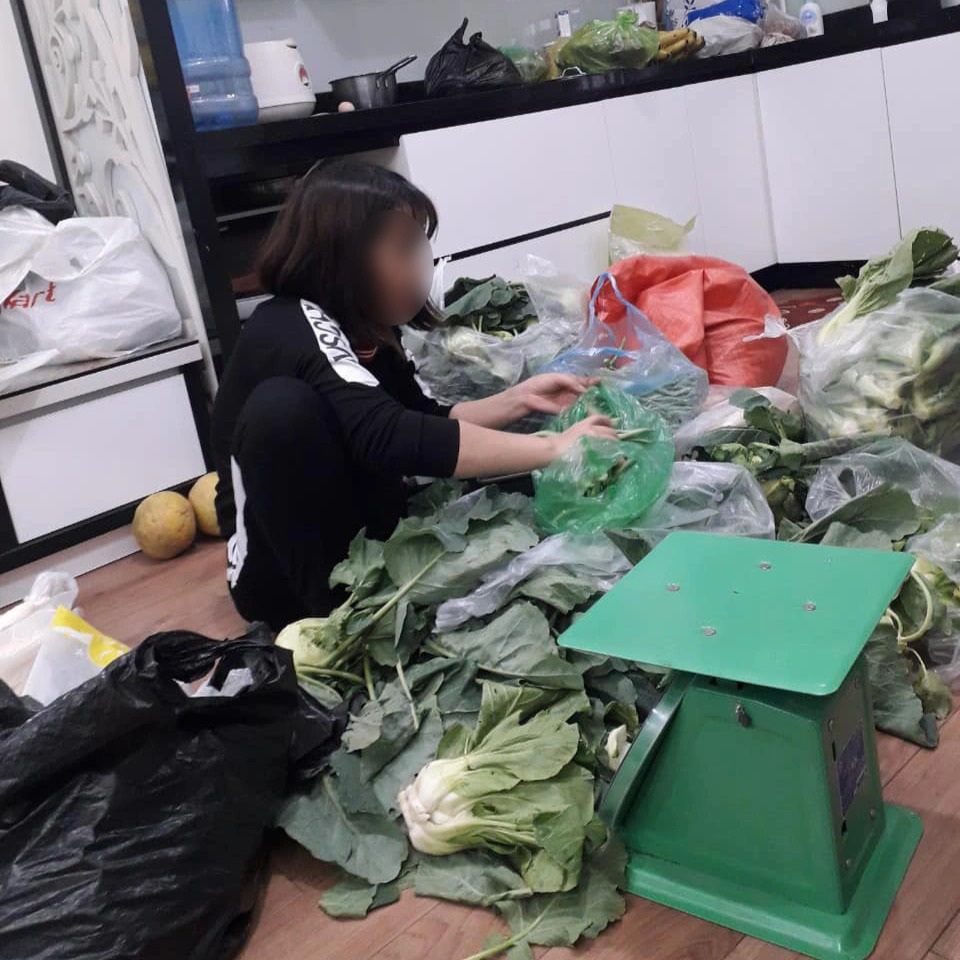 Ms. N. currently works as an accountant for a software company with a fixed salary of 7 million VND/month, with no external income. She has to sell more goods online such as vegetables, eggs, local specialties, … to have more money to go to the field to cover living expenses.
Her husband is a bank employee with a monthly income of about 9 million dong. On holidays such as April 30 – May 1, September 2 or New Year's Day, Lunar New Year, he also gives his wife most of his bonuses.
"My family is in Hai Phong, my husband's family is in Nam Dinh, because of the sea, the food is diverse, there are many fresh seafood. Not to mention, my parents also gardened vegetables, took care of fruit farms like guava. , papaya, banana, … so children and grandchildren can enjoy freely. Every month, grandparents in the countryside will send food and rice, so the food is almost not bought," said Ms. N.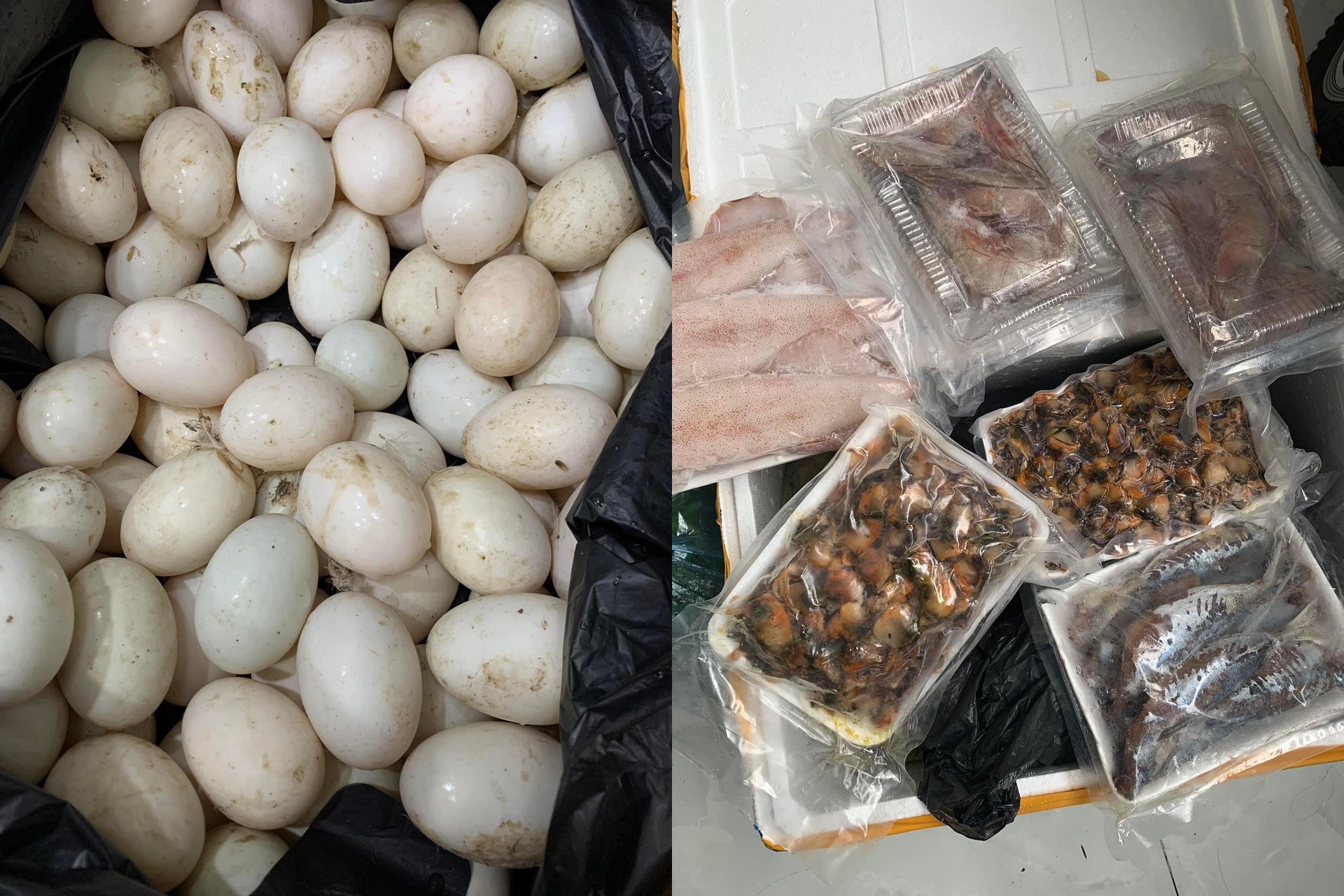 Conveniently, grandparents transported to Hanoi, she also sold and shipped online agricultural products from the countryside, collecting more orders from neighbors in the same apartment block. People with a few bundles of vegetables, people with dozens of eggs, customers who are more "cheap" then order dozens of pounds of fruit. Thanks to that, she also has an additional monthly income of about 2 million VND/month.
Ms. N. estimates that, on average, the couple's total income is about 18 million VND per month. To ensure a stable life and avoid waste, she limits her living expenses to 8 million VND/month, carefully recording them in her daily book.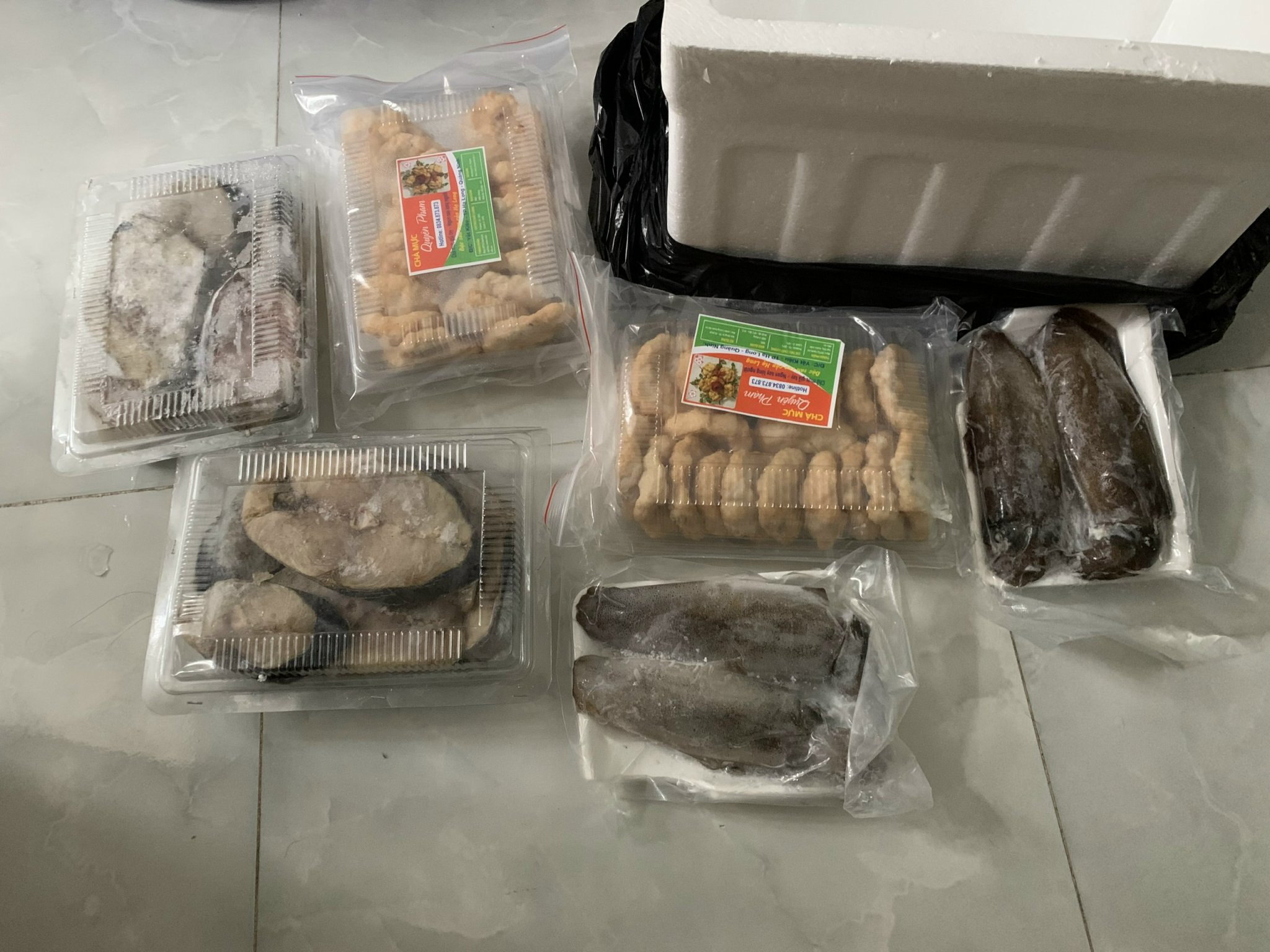 With the couple's monthly income of about 18 million VND, the young mother has to tighten spending to maintain a family of 3 in Hanoi (Photo: NN).
These expenses include: Children's school fees, daily meals, gas, service fees, housewares, etc. The remaining 10 million VND, she saves and prepares for her goals. big in the future.
"In the past, this level of spending could be considered a temporary okay, but for a few years now, when the prices of items have escalated, I have to calculate more, measure and measure little by little. The required investments. , I try to be balanced, and for unnecessary things, I absolutely do not spend," said Ms. N.
The female employee said that she sent her children to public schools to save money. Each month, the boy's school fee (including 2 meals) costs about 1.7 million VND. In addition, she spent an additional 1 million dong to buy milk, cakes, immune-boosting foods for babies such as syrups, vitamins,…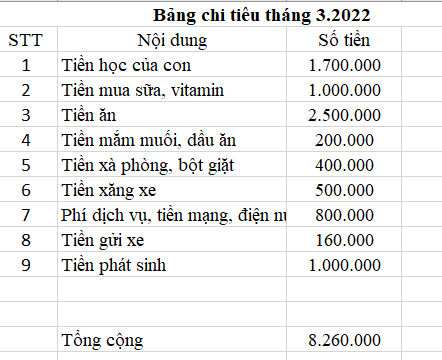 Because Mrs. N. and her husband have breakfast and dinner cooked at home, so the food is not too expensive. She also adopts a scientific lifestyle, doesn't eat out, doesn't buy snacks, sometimes only changes meals for members on weekends. Every month, in addition to the food provided by her parents on both sides, she only buys more seasonings such as salted fish sauce, cooking oil, etc., which costs about 200,000 VND.
"I spend 100,000 dong/day on food. Whenever my parents send me something, I don't have to buy anything anymore. The money for that day will be deducted from the next day. In general, eating is not fixed, a few days a day. a lot, only about 2.5 million per month. Even though I save money, I still make sure the meals are full of nutrition and suit the taste of my husband and children", she added.
In addition to school fees and meals, each month, Ms. N. has to pay for housing services, electricity, water and Internet about 800,000 VND; 160,000 VND/month for two motorbikes in the basement of the apartment building; 400,000 VND to buy household items such as toothpaste, toilet paper, house cleaner, washing powder,…; 1 million VND incurred (visiting the sick, funeral filial piety, medicine, car repair,…).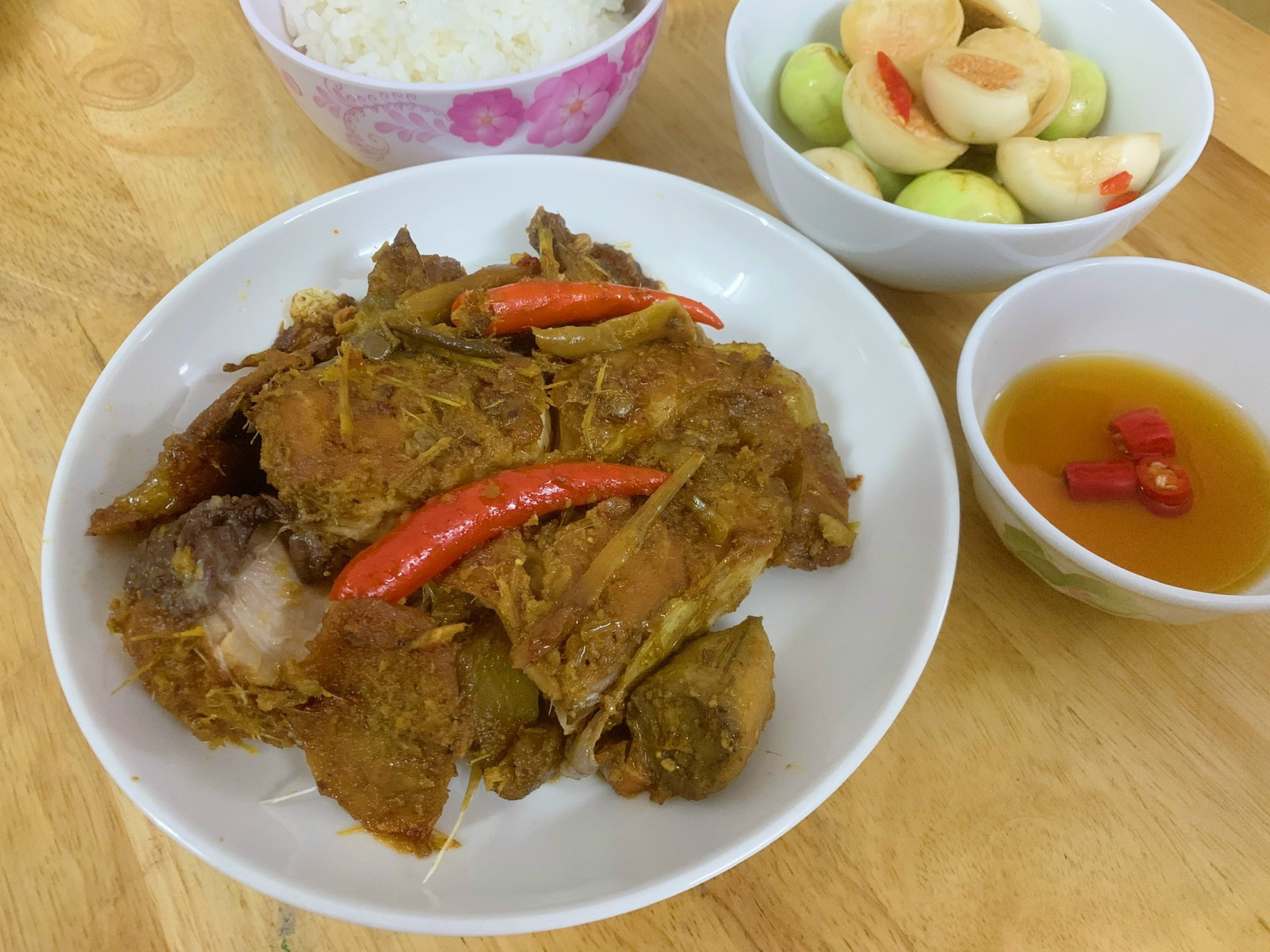 The female employee said that her company and the school her son attends are close to home, so when walking, when taking the bus. The husband's office is a bit further away, about 5km away. Each month, the couple's gas bill fluctuates at 400,000 VND.
Sharing about the "secret" of saving in spending, Ms. N. said: "My wife and I don't like to go to bars or eat out, just cook at home, ensuring safety and saving. In the morning, I take advantage of waking up early to stew porridge or cook vermicelli, vermicelli and shrimp noodles for the whole family to eat together. At the end of the week, if I change meals, I will buy more food to eat hot pot or grill. It doesn't cost much".
In terms of costumes, the young wife also limited her shopping. Her wardrobe only packs 10 clothes, no more, including 4 sets for work, 3 sets to wear at home and 3 "genuine" sets to go to events or use when you need to dress up. She also doesn't use a lot of cosmetics, only eyebrows and lipstick.
"Fortunately, I am endowed with skin that doesn't need much makeup. I also take care of my skin simply with "homegrown" ingredients such as honey, turmeric, tomatoes, …", sister expressed.
The young mother calculates that, on average, each month, the total cost of living for her family of 3 is about 8 million VND.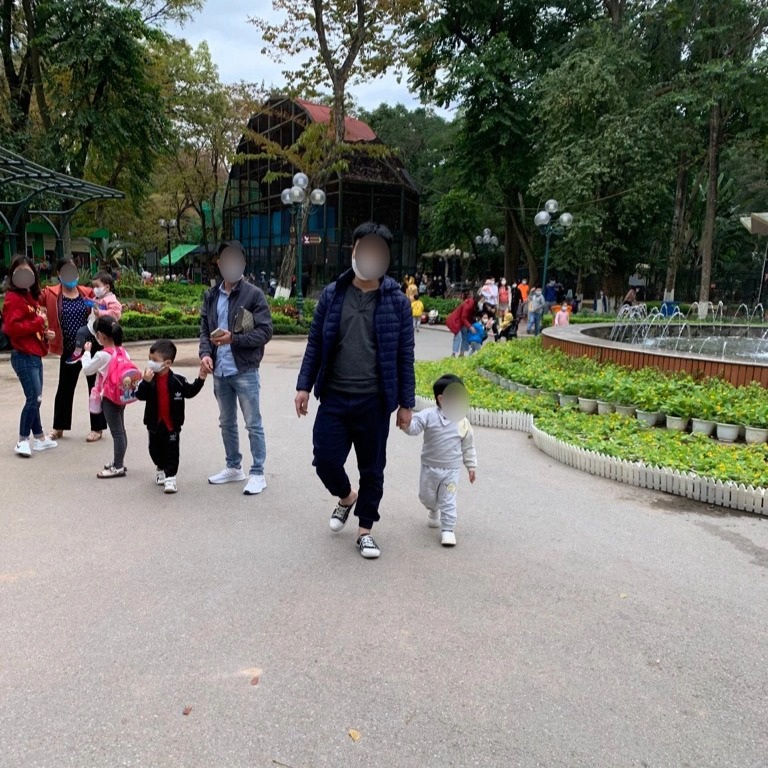 Although she has to wrap up her expenses and maintain a thrifty lifestyle, Ms. N. insists that she does not let her husband and children suffer or lack anything. Every month, the couple takes their children to the zoo once to "change the wind". Even when they return to their hometown, they take the opportunity to take their children to the beach, to free eco-tourism areas or to popular entertainment spots, etc.
"In general, we choose a minimalist lifestyle and limit shopping. Many people think that living in Hanoi with such expenditures is austerity, but in fact, the cost of living is suitable for the needs of the people. My family also has a month, the amount of money that needs to be spent is higher than expected, but I will try to balance it in the following months. However, in the future, this level of living will be more. study or my wife and I have a second child", said Ms. N.
According to dantri.com.vn
You are reading the article
Young wife with 7-digit salary reveals "secret" to spend 8 million VND/month in Hanoi

at
Blogtuan.info
– Source:
infonet.vietnamnet.vn
– Read the original article
here