Giới trẻ
College admissions 2022: Which industry will regain its 'fit' after the pandemic?
Before applying for admission to university in 2022, candidates should carefully research about the field of study they want.
Career choice is very important in everyone's life. Choosing the right profession helps each person feel useful, earn an income to support themselves, their family and contribute to the community and society.
Choosing the wrong career is setting yourself an uncertain future and causing negative consequences such as unemployment, failure to develop a career, and wasting time, money, and effort.
Currently, in the context that the Covid-19 epidemic continues to affect more or less social life, the labor market in all fields is not an exception to that impact. Choosing a major to get a job right after graduation is something that parents and candidates always aim for.
Many people realize that the current Covid-19 epidemic has greatly affected the hotel and tourism management industries… Many large economic groups in this field in some countries are also facing difficulties. So many candidates wonder, should this year's enrollment season register for these majors?
Many experts believe that students should be more optimistic because Covid-19 may make some professions difficult, but it is an influencing factor in changing the structure of the economy, economic methods. business. Economic and business activities have always been essential fields and especially the tourism industry will soon regain its "fit".
Because, how the shift in industry structure changes depends on how we adapt to the difficulties in the current epidemic situation. When studying a certain discipline, in addition to knowledge, it is now necessary for students to supplement soft skills, especially the ability to adapt to situations of objective impact so that they can quickly switch methods. work.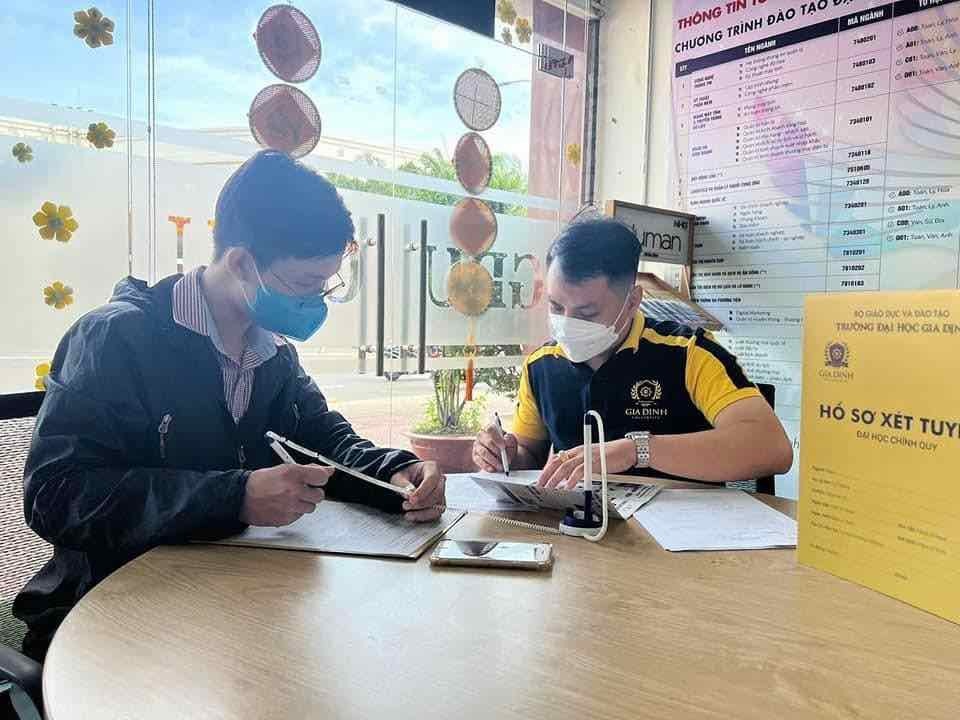 The tourism, real estate, and healthcare industries still need a lot of human resources. (illustration)
According to Master Nguyen Thi Kim Phung – Deputy Director of the Center for Admissions and Corporate Relations, University of Finance – Marketing, recently, employers have a need for human resources in the communication and marketing industry to connect with customers more. than.
Especially from the end of 2021 up to now, there are fields of businesses that require a huge demand for human resources, emerging as the real estate industry, the healthcare industry…
In fact, every year businesses go to universities to find human resources, many students receive salaries right after they practice, but many schools still do not provide training to meet the needs.
Faced with the imbalance between supply and demand, between training human resources and meeting recruitment needs, Master Tran Van Trang – Deputy Head of Admissions Department of Saigon International University, said that when students graduate in series, not all students can meet the requirements of the recruitment unit as in addition to high professional criteria, foreign skills are also required. language, information technology and working attitude.
Master Tran Van Trang advises: "During the training process, students should practice skills, build a positive image and attitude in the eyes of businesses, so they will not be afraid of unemployment, not finding a job or not. find a good paying job.
What should I pay attention to when registering this year's aspirations?
This year, from April 26 to the end of April 28, the education and training departments are responsible for setting up and granting 12th grade students in the 2021-2022 school year an account and password for students to access the system. Exam management, service registration for high school graduation exam in 2022.
Candidates can try to register online on the exam management system from April 26 to the end of May 3. From May 4 to 5:00 p.m. on May 13, candidates will officially register online on the exam management system at high schools.
Account is the student's citizen identification number or identity card. In case there is no citizen identification or people's identity card, the identification number issued by the police authority shall be used instead.
For free candidates, after submitting the registration form for the high school graduation exam, the candidate will be given an account by the registration unit (which is the candidate's citizen identification number or identity card) and a password. to log in to the exam management system.
The Ministry of Education and Training notes that students must keep their account information and passwords confidential. In case of forgetting the account and password, students can contact the school – the place where they registered to take the exam for a re-issue.
Hoang Thanh
You are reading the article
College admissions 2022: Which industry will regain its 'fit' after the pandemic?

at
Blogtuan.info
– Source:
infonet.vietnamnet.vn
– Read the original article
here