Thế Giới
French presidential election: Choose Mr. Macron or Mrs. Le Pen?
On April 24, French voters go to the polls French presidential election A second round to decide whether centrist President Emmanuel Macron will stay in power or be replaced by far-right leader Marine Le Pen.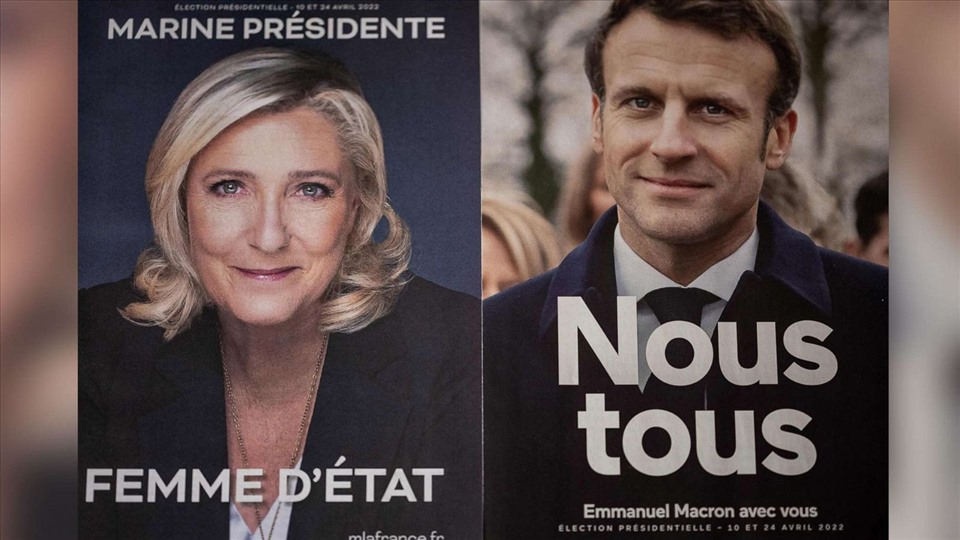 Decisive match
According to Reuters, opinion polls in recent days show that President Emmanuel Macron She has a solid and marginally bullish lead, while Marine Le Pen – despite her efforts to soften her image and tone down some of the National Rally party's policies – remains unpopular. But it is also not possible to completely rule out a surprise victory for Ms. Le Pen.
The biggest problem for both candidates was that a large number of voters abstained or didn't even vote. Polls show turnout may be the lowest since 1969.
"I will abstain because it is my duty to my country to vote, but I still want to show my dissatisfaction with the system," Edrisi, a voter in a southern suburb of Paris, told the BBC. .
The dissatisfaction with Mr. Macron's neither left nor right and with mainstream politics was evident in the first round of elections, when more than half of voters supported the far right or the far left. More than a fifth of voters supported leftist candidate Jean-Luc Mélenchon, who came in third, just behind Marine Le Pen.
Many French people still haven't forgotten their meetings yellow vest protest about fuel costs and soaring prices erupted 18 months after Mr. Macron came to power. Ms. Le Pen has exploited claims that he is a president for the rich.
The final polls show Mr Macron going to win between 53% and 57% of the vote, so there's a big question mark over who the 7.7 million voters who voted for Mr Mélenchon will back. According to an Ipsos poll on April 22, 48 percent of those who voted for Mr Mélenchon in the first round did not support any candidate in the final round.
While a third of voters on the far left support Mr Macron, a large number dislike him enough to want to vote for the far right. According to Reuters, if Le Pen wins, it will likely bring about a sense of staggering political upheaval like the British vote to leave the European Union (Brexit) or the European Union election. US presidential election by Donald Trump in 2016.
Polling stations in France open at 8:00 am local time (13:00 Hanoi time) and close at 20:00 pm on April 24 (1:00 am Hanoi time on April 25). Post-election polls are released shortly after polling stations close.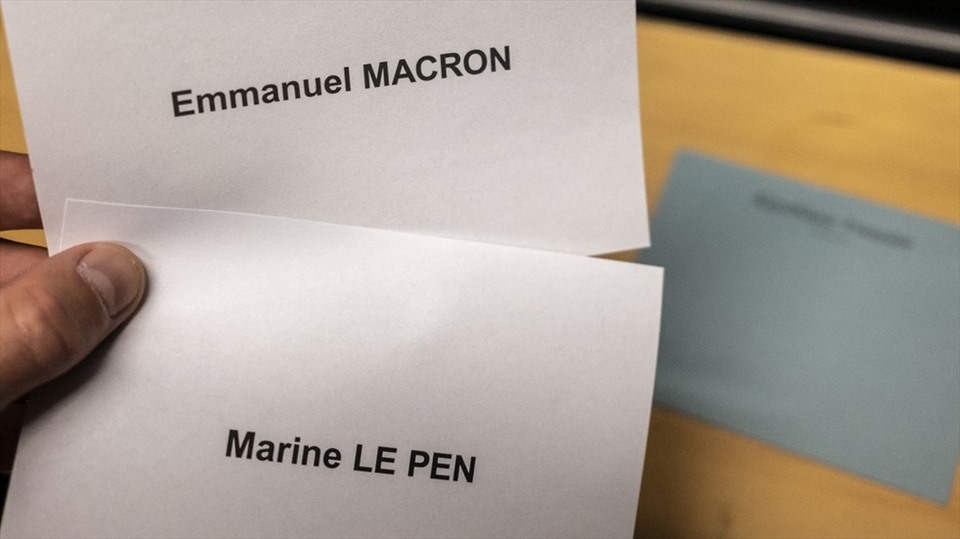 Choice
"Each of them has a huge weakness," said Bernard Sananes of Elabe polling firm. Mr Macron is viewed as arrogant by more than 50% of voters, while Ms Le Pen remains a fearsome person for 50% of those polled.
Mr Macron, 44, and the winner of a similar "match" five years ago, has warned of "civil war" if Ms Le Pen, whose policy includes a ban on wearing headscarves, Muslims in public – elected, while calling on democrats to support him against the far right.
Le Pen, 53, has focused her campaign on rising costs of living in the world's seventh-largest economy, which many French say has worsened with rising prices. energy globally. Ms Le Pen also criticized Mr. Macron's leadership style, which she said showed an elitism's disdain for ordinary people.
"The question on Sunday is simple: Is it Macron or France," Le Pen told voters during a rally in the northern French town of Arras.
Le Pen's message resonated with many voters. "She is close to everyone. She can really bring purchasing power to people, make people laugh, give people oxygen," prison warden Erika Herbin, 43, said after Le Pen's campaign.
But others, such as Ghislaine Madalie, a hairdresser in Auxerre, central France, strongly disagree. Madalie said she would vote for Mr Macron after backing far-left candidate Jean-Luc Mélenchon in the first round on April 10, fearing Le Pen's presidency. But Madalie added that many of her clients will vote for the far-right candidate because they don't like Mr.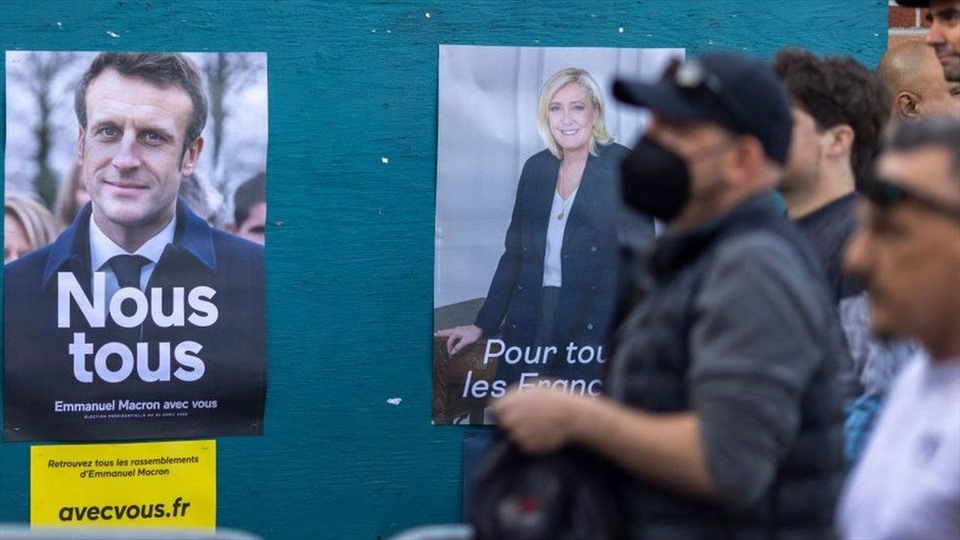 Harris Interactive pollster Jean-Daniel Levy said opinion surveys showed Ms Le Pen was unlikely to win, because that would require change. large in voter intentions.
If Mr. Macron wins, he will face a tough second term, with no honeymoon like he enjoyed after his first win in 2017. Ms. Marine Le Pen She will seek to bring about radical changes to France's domestic and foreign policies, and street protests could begin immediately. The shock waves will be felt across Europe and beyond.
Whoever wins, the first big challenge will be to win the parliamentary elections in June. This election will decide who controls the majority of seats in parliament – crucial for the French president. carry out its agenda.
You are reading the article
French presidential election: Choose Mr. Macron or Mrs. Le Pen?
at Blogtuan.info – Source: laodong.vn – Read the original article here