Life Style
Sport
"Le Quang Liem has changed his gameplay, ready for complex double battles"
This morning (April 24), Vietnam's No. 1 player Le Quang Liem created an earthquake in the world chess village when he defeated "Chess King" Magnus Carlsen for the first time in the second match at the super tournament. Oslo Esports Cup online fast chess, part of the Champions Chess Tour 2022 system.
Historical moment when Quang Liem defeated Carlsen
After 4 intense matches, Quang Liem won convincingly with a score of 2.5 – 1.5 (2 wins, 1 draw, 1 loss). After 15 previous meetings with only draws and losses, Vietnam's only Super Grandmaster was able to smile when he subdued the reigning world champion Magnus Carlsen. The victory over the Chess King helped Liem get his first 3 points at the Oslo Esports Cup and win a prize money of 7,500 USD.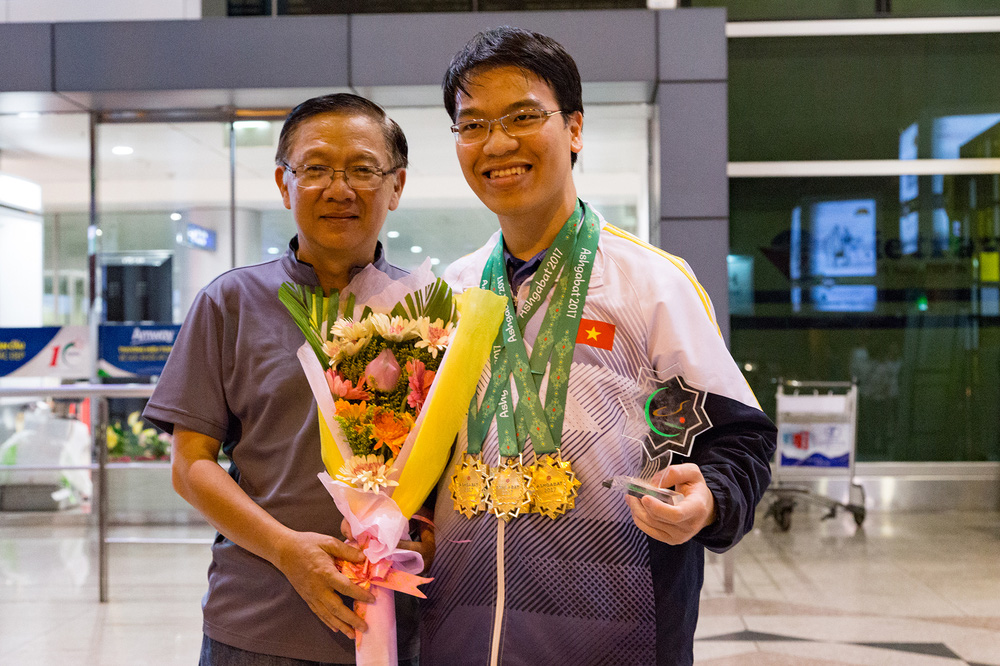 Coach Lam Minh Chau and Le Quang Liem
Before the special mark of his student, coach Lam Minh Chau – national chess team said that Quang Liem had a historic match that showed bravery and diversity in the way of fighting.
"In my opinion, in the past, Liem's ​​style of play was similar to Magnus Carlsen's, meaning that he was more strategic, prioritizing certainty. But recently Liem has somewhat changed his gameplay when he showed how to play style chess. Rich and varied, he is ready for complex doubles battles to produce remarkable results, as evidenced by his consecutive good results in previous tournaments, not just this one.
With Liem's ​​current form, I believe this milestone will be a stepping stone for him to play well and have a better win rate when facing other top players. As for Carlsen, I think Liem will be a bit difficult if the two continue to meet in the future." Mr. Chau said.
Staying up all night watching her son's match, Ms. Tran My Le (Lem's mother) said that she also experienced the same feeling of stress and nervousness as the insiders. She always closely followed Quang Liem's ​​journey and was very happy when her son finally passed the "flood" named Carlsen.
"Magnus Carlsen is the No. 1 in the world and has held this championship for almost 10 years. That's enough to show how strong he is. As you know, in sports, I often use the word 'poop' when An athlete has a higher defeat rate when meeting the same opponent.
Liem played a 4 game duel today and when the score was 2.5 – 1.5 in Liem's ​​favor, my family and I were very happy because he was able to overcome his own pressure in an extremely complicated and stressful situation. After 3 games, the game is even, if the last game is still tied, you have to play 2 games of blitz chess. At that time, it was not known what the outcome would be. But fortunately Liem was calm to pass the decisive moment. I'm proud of my son." Ms. Le shared.
It is known that after the end of the Oslo Esports Cup, Le Quang Liem will fly home to compete with his teammates at the 31st SEA Games. The number 1 player in Vietnam is expected to win 4 gold medals when participating in the competition. 4 contents including fast chess and blitz chess, individual and team content.
Talking about the goal of the SEA Games, coach Lam Minh Chau revealed: "The goal of the team is to win 5 gold medals, but I and the coaching staff don't put too much pressure on any one athlete. Liem's ​​level is already beyond Southeast Asia. The other athletes also made us feel at ease. However, in sports competition, anything can happen. Therefore, if we want to win gold, we must always anticipate difficulties in order to have the best preparation."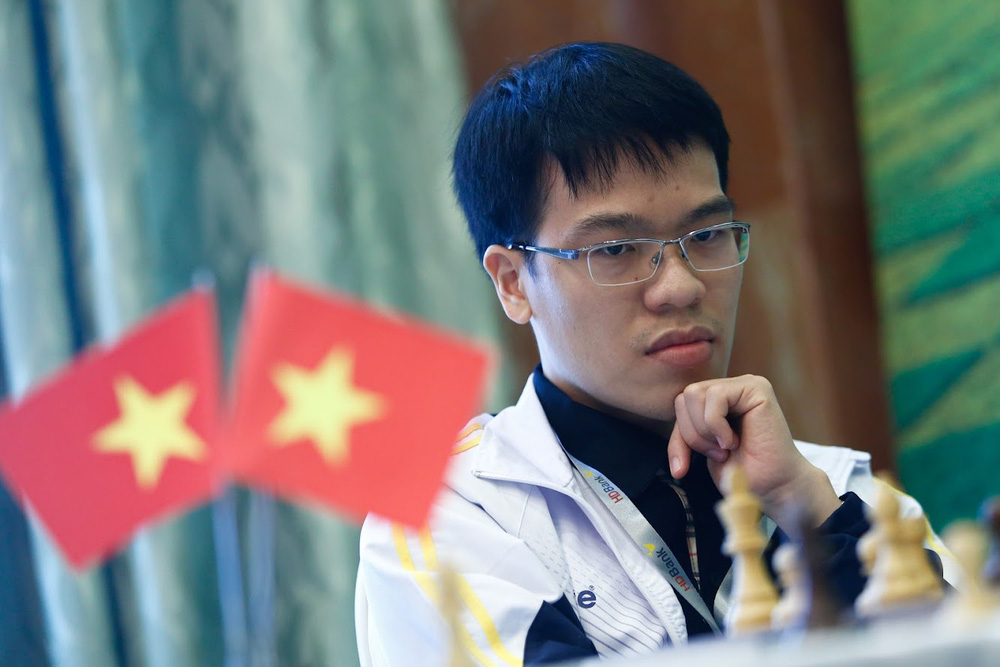 https://soha.vn/le-quang-liem-da-thay-doi-loi-choi-san-sang-cho-cac-tran-chien-doi-cong-phuc-tap-20220424102111345.htm
You are reading the article
"Le Quang Liem has changed his gameplay, ready for complex double battles"

at
Blogtuan.info
– Source:
Kenh14.Vn
– Read the original article
here