My wife and I have been married for 3 years before my wife got pregnant. Needless to say how excited and happy I am. My mother is also very happy because she is about to have a grandchild after a long time of waiting.
The first time the wife went for an ultrasound, she didn't tell her husband, but just brought back the ultrasound sheet. Looking at my unformed child, I was so happy I couldn't sleep, I brought my son's ultrasound picture every day.
Since being pregnant, my wife has also been pampered without having to do anything. Previously, she had already quit her job, so this time she just stayed at home to take care of her pregnancy and rest.
A few months later, my wife would go to the ultrasound alone while her husband was at work, then bring back the ultrasound images for me to see. Although I had previously told my wife to have an ultrasound scheduled on the day before so that I could leave early to take her away.
My wife is behaving quite unusually. (Illustration)
At first, I didn't think much of it, but I told her again and again that she forgot, then I started to wonder. Pregnant women always do not want to be taken by their husbands for antenatal care, warm feelings and a sense of security. But my wife is behaving quite unusually.
Yesterday, according to the day my wife announced her pregnancy, she was 4 months pregnant. I haven't seen my wife give me an ultrasound scan this month, so I firmly told her to get in the car so I could drive her to the doctor. My wife awkwardly told her that she was tired, and promised to go the next day, but the next day I had an important meeting, I was afraid there was no time. In addition, seeing that my wife's attitude was suspicious, I forced her to leave.
When I went to the antenatal clinic, my wife refused to come in, which made me even more convinced that she had something to hide from me. The only possibility can only be that the wife fake pregnancy to deceive her husband. If that was the case, then an ultrasound would be needed for proof, she couldn't deny it anymore.
She must have edited the ultrasound pictures online. My wife's figure is a bit thick, so she also has a bit of belly fat. Normally 4 months pregnant, I don't see much belly so I don't doubt it.
However, the doctor's conclusion shocked me:
"Your wife is not pregnant, but she is showing signs of depression, you need to take her to a specialist for a thorough examination and appropriate treatment measures to avoid aggravation of the disease."
"It is possible that the patient has been under a lot of pressure for a long time, so the fake pregnancy act arises. In his wife's situation, it is most likely because the pressure is not pregnant yet. The family needs encouragement. comfort the patient and accompany her rather than pressurize her", The doctor's words were still ringing in my ears.
My husband and I have not had children for 3 years, I am also very sad, but I know that my wife is even more sad because of the reason on her side. Therefore, on the outside, I always pretend to be comfortable so that my wife does not feel sorry for herself.
Nearly a year ago, my wife stayed at home at the request of my mother. She wanted her daughter-in-law to focus on her treatment to get pregnant. Of course, at home, she does housework and cooks. My mother is also retired, mother-in-law and daughter-in-law face each other all day. I only come back from work at night, come home late many days overtime, so I don't know what's going on at home.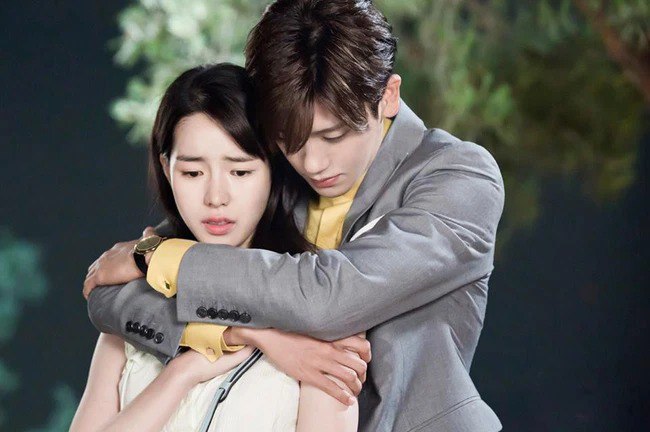 I only come back from work at night, come home late many days overtime, so I don't know what's going on at home. (Illustration)
But now my wife is sick like this, which means she has been under great pressure from her mother-in-law every day. The more I think about it, the more I regret and love my wife infinitely. When my mother told her to quit her job, I thought it was good for her, but it turned out to be harmful to her.
All day reeling with four walls, not being able to go to work to meet friends, and receive criticism from her mother-in-law for not giving birth, which caused illness. My eyes are red with regret. When I promised my wife's parents to bring her happiness…
However, it has already happened, and now blaming her mother won't solve anything. I just wonder what to do next time. The couple rent a house to live out so she can relax, when she recovers from her illness, she will go back to work? But I couldn't bear to leave my mother alone because she had only me as her son. What should I do to complete the road?
You are reading the article
Pregnant wife regularly shows pregnancy ultrasound photos, I burst into tears when I heard the doctor say

at
Blogtuan.info
– Source:
Eva.vn
– Read the original article
here