Tech
These are 5 technologies that are in the space industry but are being applied in car manufacturing
The typical technologies in the space industry are mostly highly applicable in life. Therefore, it is not surprising that many technologies are being used for civilian purposes as well as the production of electronic items and cars.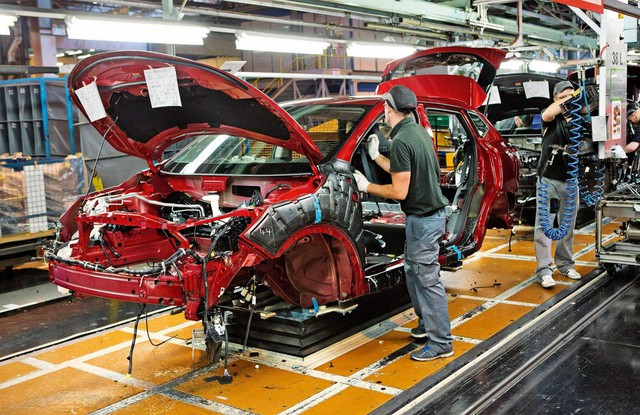 This article will take a look at some of the technologies that were originally born for the purpose of serving the space industry but have now been successfully applied in car production.
1. Navigation system and GPS
GPS navigation systems have quickly become an integral part of everyday life. We don't even need to memorize routes, just using a GPS-enabled map application to know the way to a place.
The GPS system was originally developed by the US Department of Defense for military use in 1973. It consists of a network of 11 satellites that orbit the Earth and help determine the presence of military equipment and personnel. anywhere in the world.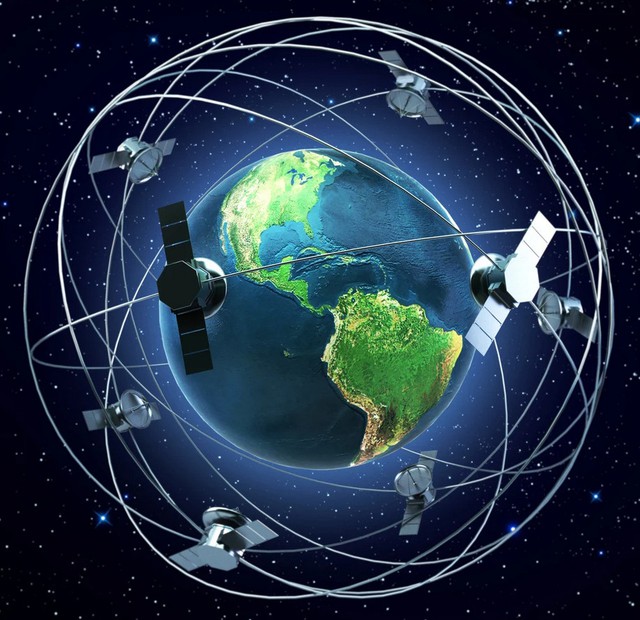 Today, the use of navigation systems is less important and more democratized. Even now navigation systems are deployed on personal motor vehicles.
Navigation systems began as standalone modules and were retrofitted into cars. These days, they're just a supplementary function and integrated inside infotainment systems and smartphones. They are used almost continuously in mapping and giving directions to drivers around the world.
2. Tire Pressure Monitoring System (TPMS)
The amount of air in your tires plays an important role in helping the dampers calculate the force to provide the most comfortable feeling when you go through rough roads, while improving comfort and fuel economy.
Therefore, many cars today are equipped with small sensors present in the valve of the tire to relay air pressure information to the driver.
However, few people know that this technology was born with another equally important purpose. To ensure that the shuttles will land safely, it is important to ensure they do not have flat tires.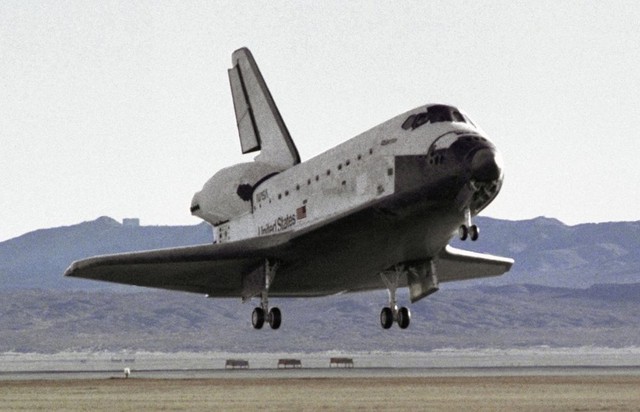 NASA has hired an agency to design a device that provides detailed information on precise tire pressure to astronauts. Tire pressure sensors are made of a resistive material that converts pressure into resistance.
Resistance fluctuates with any change in tire pressure, which is then recorded as the amount of air available in the tire.
3. Carbon fiber
To date, carbon fiber remains the most popular evolution in materials science. Although it's not a tangible technology, carbon fiber is slowly gaining popularity in the automotive industry.
Carbon fiber is woven from long strands of graphite fiber. It is known for its mechanical properties superior to alloys and metals. Some of them include high tensile strength, light weight and low thermal expansion.
Many manufacturers are looking to push the limits even further, including integrating titanium alloy fiber in carbon fiber, which exploits the benefits of both materials.

However, carbon fiber was originally invented for no particular purpose. It was originally born as the material to create the filament of a light bulb.
Manufacturers eventually turned to more efficient techniques from petroleum derivatives to make carbon fiber and then used it in making compressors and propellers in aircraft engines.
Because of its light but strong superiority, carbon fiber is mostly used on high-end and expensive products. Car models using carbon materials are often luxury cars that are geared towards performance when driving. However, the current manufacturing process makes it unfeasible for everyday vehicles.
Carbon fiber isn't the only material inspired by the space industry. Gold heat shields and flame retardant fabric, originally reserved for the aerospace industry, are also being widely used in motor racing.
4. Head-up display (HUD)
The head-up screen is almost quite familiar in sci-fi movies. Now it is being used more in cars. The head-up display is integrated on the windshield or visor so as not to affect the driver's view, but can still provide other important information.

But again, it must be mentioned that this is the technology that was initially deployed to military aircraft pilots. While older aircraft had head-up screens located along the windshield, newer technology has integrated it into the pilot's helmet to increase visibility and adapt to all circumstances.
In cars, manufacturers are looking to improve the head-up display by providing information such as measuring and tracking vehicle indicators such as speed, air pressure, RPM (revolutions per minute). .
5. Self-driving ability
Self-driving technology in cars has come a long way and is no longer a futuristic technology. It is now deployed in many places, and many car manufacturers are testing levels of self-driving to soon complete and commercialize it widely.

However, self-driving car technology was not originally developed for civil use. This is the technology NASA uses to design space modules when conducting exploration of the Moon and Mars.
They used some kind of imaging equipment and sensors to avoid obstacles and maneuver around obstacles. The data is then combined with artificial intelligence, machine learning and deep learning to help improve driving protocols on Earth.
Refer to Scienceabc

https://genk.vn/day-la-5-cong-nghe-trong-nganh-vu-tru-nhung-dang-duoc-ung-dung-trong-san-xuat-xe-hoi-20220423154130596.chn
You are reading the article
These are 5 technologies that are in the space industry but are being applied in car manufacturing

at
Blogtuan.info
– Source:
genk.vn
– Read the original article
here