Giải trí
Thien An posted a clip of Jack's daughter, revealing that she is only 1 year old but has special abilities
WATCH VIDEO: Thien An shows off a clip of her brave and cute daughter Sol in a studio shoot.
In 2021, the love scandal between Jack and Thien An created an earthquake in the Vietnamese internet. As for Jack, he was criticized for "catching fish with many hands", refusing to take responsibility for his daughter, "making money like water", but only providing for his children 5 million VND/month… Thien An himself also faced many scandals from Jack's fans when they thought that she was "clinging to fame" for the male singer's comeback.
After a while, vocals Waves just had a social media comeback on the occasion of her 25th birthday. And Thien An also gradually returned to showbiz, busy with work as well as spending time taking care of her daughter.
The love scandal of Jack and Thien An used to stir Vietnamese showbiz for a long time.
A few hours ago on the fanpage, Thien An showed a clip of taking her daughter Sol to the photo studio. While waiting for the team to prepare, Thien An also took advantage of recording cute pictures of her daughter, along with sharing a lot of interesting things about Sol.
In the clip, baby Sol wears an extremely stylish pink dress but also makes people laugh with silly hair. Talking about Sol's appearance, Thien An confessed that she cut her daughter's hair. At the same time, the actress also revealed that although Sol is only 1 year old, she is extremely brave. "Everywhere you go, you can exchange culture and art with other people".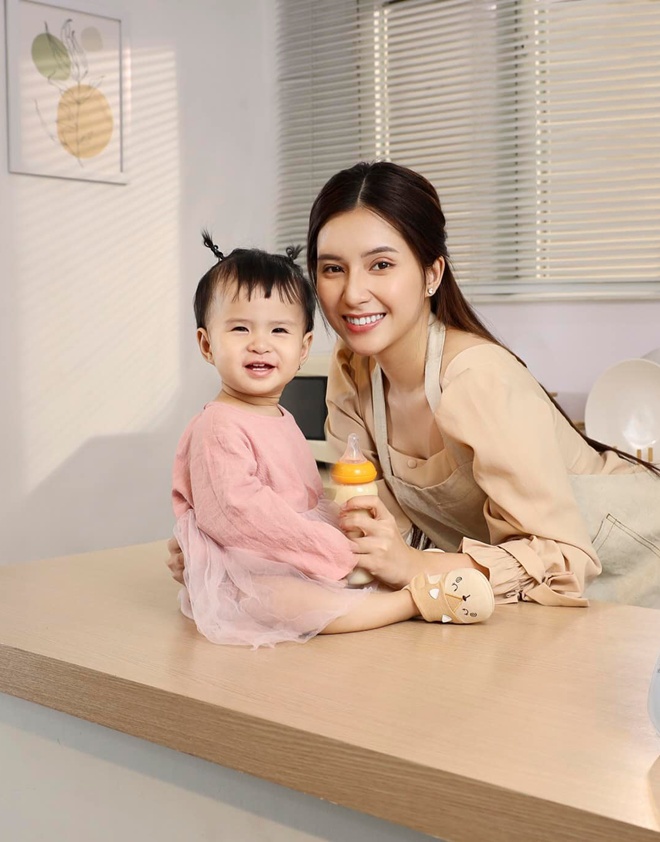 Thien An showed a clip of taking her daughter Sol to the photo studio, and at the same time revealed her special "ability" even though she was only 1 year old.
Thien An said that baby Sol loves snacks, so he always eats cakes, sweets, and drinks milk. "The baby is both cute and affectionate and loves her mother very much. Babies have a hobby that is very interested in observing things around, taking everything very seriously. However, the actress also "complains" recently that Sol is quite nagging, always forcing her mother to hold her in her arms, her face always grimacing.
"My baby loves to coddle with her mother, making her mother pat her back, give her a massage, and then drink milk and go to sleep. It turns out that having a baby makes my life happier, busier, always full of laughter because just looking at his face makes me feel funny." Thien An shared more.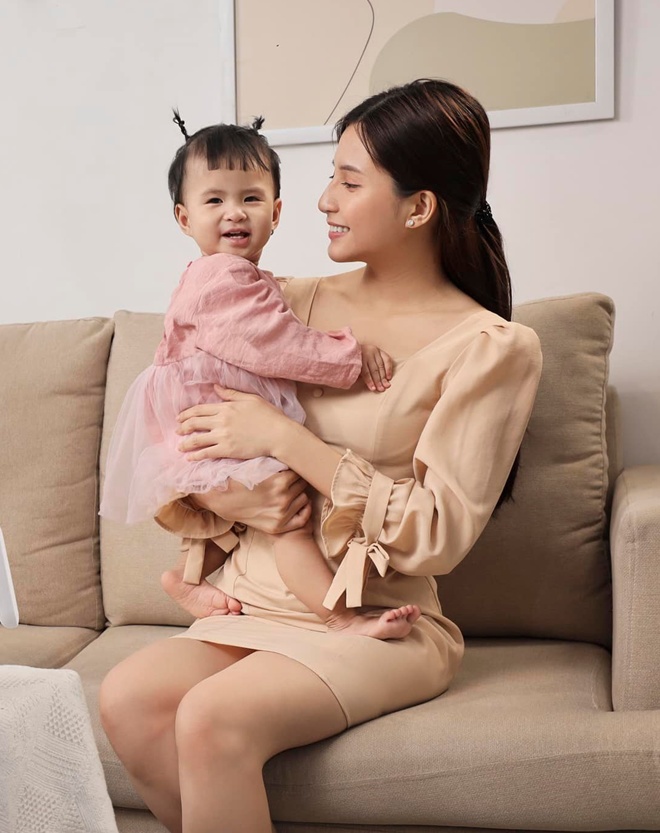 "Babies have a hobby that likes to observe things around, take everything very seriously," Thien An boasted.
After being noisy with Jack, Thien An is quite actively involved in entertainment activities and most recently took on the lead role in a theatrical movie. Despite having given birth once, but Jack's ex-lover still retains a slim figure and beauty "a girl with a child looks worn out".
Talking about being suspected of using Jack as a "springboard" into showbiz, Thien An once shared: "I think like this, what has happened has already happened. And the thing to do at the moment is to focus on work and settle down in life. Now An needs to have the best to take care of herself, her family and especially baby Sol. An must have a stable job to take care of the baby, just thinking like that. There are other issues that An does not have time to pay attention to.".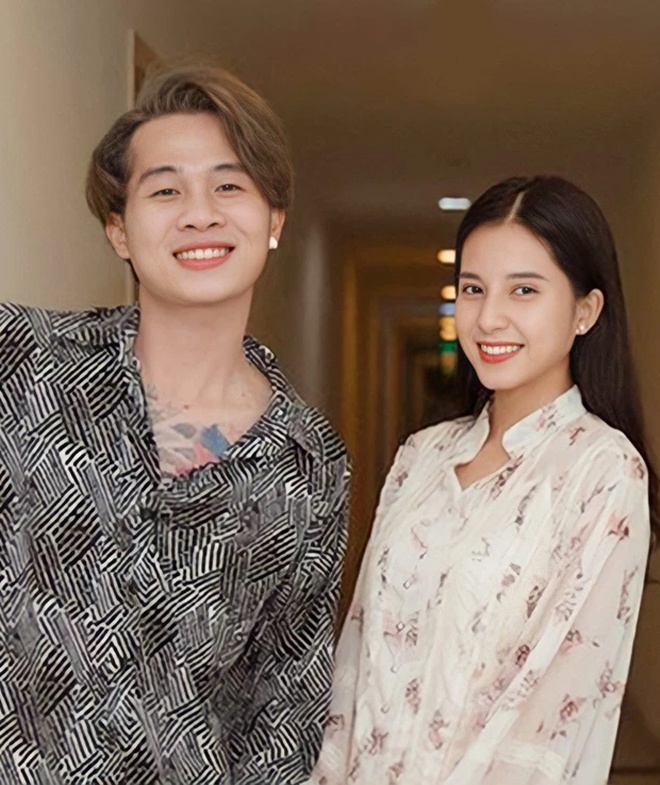 Thien An is currently making a pretty good debut in showbiz when she has just taken on the lead role in a theatrical movie.
On her personal page, Thien An also often shares lovely moments with her daughter and it can be seen that the actress's spirit is quite positive. As for Sol, every time he appears, he is impressed because he looks extremely chubby and cute and inherits the lovely "hi" eyes of Jack's father. Seeing the moments when baby Sol was grinning and sulking, netizens let him join the "meme god" Vbiz right away.
As for Jack, he also just made a move to return to Vbiz when posting pictures of sitting in a room containing souvenirs as well as music awards. The male singer attached the status line: "Every year, they ask how to make my birthday, how." For the first time when he showed up after the noise, it was clear that Jack looked much thinner. Although it was only posted for a few minutes, the post received "huge" interactions, proving the eager anticipation of the male singer's fans.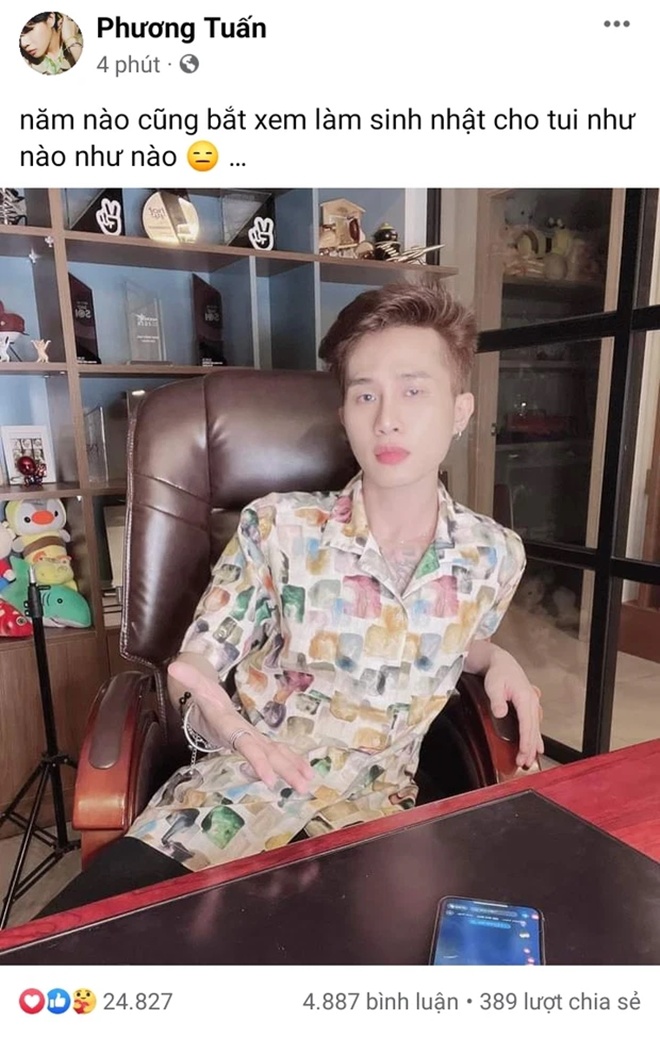 Jack also recently made a move to return to showbiz. The male singer was surprised with his thin appearance, his face was overly edited by a photo editing app. However, many fans expressed their expectation that the male singer would soon return as a singer, ignoring the previous love scandals.
You are reading the article
Thien An posted a clip of Jack's daughter, revealing that she is only 1 year old but has special abilities

at
Blogtuan.info
– Source:
Eva.vn
– Read the original article
here