Thế Giới
EU prepares new sanctions package for Russia: Is there an oil embargo?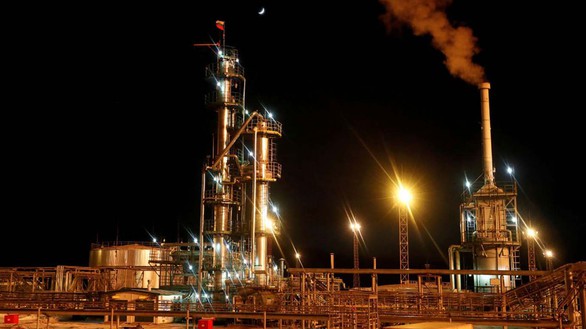 The plant at the Yarakta oil field, owned by the Irkutsk Oil Company (INK), in the Irkutsk region, Russia – Photo: Reuters
Politico newspaper quoted four diplomats as saying that this package of sanctions includes some form of banning the import of Russian oil.
The new sanctions package could also target more Russian banks by expelling them from the SWIFT international payment system. However, it remains unclear how drastic the plan will be to limit one of Moscow's main sources of revenue.
If the (EU) ban has too many exceptions, the rest of the world will see the problem.
An EU diplomat told Politico.
EU remains divided
As the war in Ukraine drags on, EU leaders increasingly demand that the Kremlin cut off a vital source of revenue from Russia's lucrative energy sector, especially oil and gas exports.
Currently, oil income is considered an essential source of finance for Russia to maintain the war in Ukraine. Although the EU strongly condemns Russia's military campaign, when it comes to oil embargoes, many member states are still hesitant, typically Germany and Hungary.
Accordingly, a complete ban on oil imports from Russia by the EU still faces opposition from Germany. Berlin has informed other EU countries that it will only consider cutting off oil from Russia on certain conditions that are currently under discussion with the European Commission.
Meanwhile, Hungarian Foreign Minister Peter Szijjarto said on April 18 that Budapest would not support any sanctions on Russian gas and oil. At the same time, a number of countries, including Austria, the Czech Republic, Slovakia and Bulgaria, are concerned about the economic consequences of sanctions on energy.
According to experts, any EU oil ban will have adjustments between Russian oils, as well as the way oil is supplied, through pipelines or tankers.
In 2020, of the total 2.8 million bpd of crude oil the EU imports from Russia, up to 0.7 million bpd will come from pipelines, and the rest from sea.
As for the types of oil that could be banned, currently EU refineries mainly use Ural oil, which is a blend of the heavy sour oil of the Urals and Volga regions with the light oil of West Siberia. If the EU moves to embargo this oil, this will show the great determination of this bloc.
Russia is also exporting heavy fuel oils and light lubricants, which are necessary for the production of diesel, and directly supplies 10% of the finished diesel, so the ban at this time will be limited. is quite sensitive as Europe is entering the summer with travel demand at its highest level of the year.
Few alternatives
If European sanctions were to target Ural oil, the most likely alternative would be light crudes from Iran and Saudi Arabia. But experts say the big challenge will be logistics, as Russian oil is transported directly through pipelines to refineries without taking into account shipping times or the risk of delays. while at sea.
In essence, the oil ban will be a trade-off between the two sides. The Brussels-based Bruegel Research Institute estimates Russia will now supply 3.5 million barrels of oil per day out of the 15 million barrels the EU imports per day in 2021.
"The EU is a huge market for Russia and cannot be replaced anytime soon," said David Muehlemann, an expert at the NGO Public Eye in Switzerland.
Meanwhile, Marcel Salikhov, director of economics at the Institute of Energy and Financial Research, said that the EU is heavily dependent on Russian gas, but it also means that Russia is dependent on the EU market.
According to Mr. Salikhov, Russia has only a few alternatives in this situation, because Russia's gas pipeline system is all directed to Europe, and it is difficult to adjust the supply direction to other markets. It is possible to turn to Turkey, but the country is consuming quite a lot of Russian goods and it is difficult to buy more, Mr. Salikhov said on Russia's Russia Today radio.
Some are saying that Asia can be an alternative market for Russia's EU. However, the barrier for Asian countries is logistics in the context of the war in Ukraine is still tense.
"Finding oil tankers to Russia is increasingly difficult as shipping companies become more and more wary of sending ships to Russia," a representative of Taiyo Oil (Japan) told Nikkei Asia. Some insurers are also refusing to cover shipments of Russian oil tankers, the company added.
380
According to Nikkei Asia data analysis from financial market data and infrastructure provider Refinitiv, since Russia's special military operation, there have been 380 oil tankers from Russia to other countries, slightly increased compared to 357 ships in the same period last year.
Of which, 52 are to China, 28 to Korea, 25 to India, 9 to Japan and 1 to Malaysia. This number of tankers increased eight times for India and 33% for China compared to the same period last year.
You are reading the article
EU prepares new sanctions package for Russia: Is there an oil embargo?

at
Blogtuan.info
– Source:
tuoitre.vn
– Read the original article
here