On the evening of April 24, "The Way of Music" – Meritorious Artist Pham Phuong Thao took place sublimely at the Vietnam – Soviet Friendship Palace (Hanoi) with no empty seats. In more than 90 minutes of the show, the Nghe-origin artist expressed his "heartbeat" throughout, which is his love and gratitude to the audience and the creator's thoughts that always concern him. full of emotions, full of love of life, love of people, love of this life.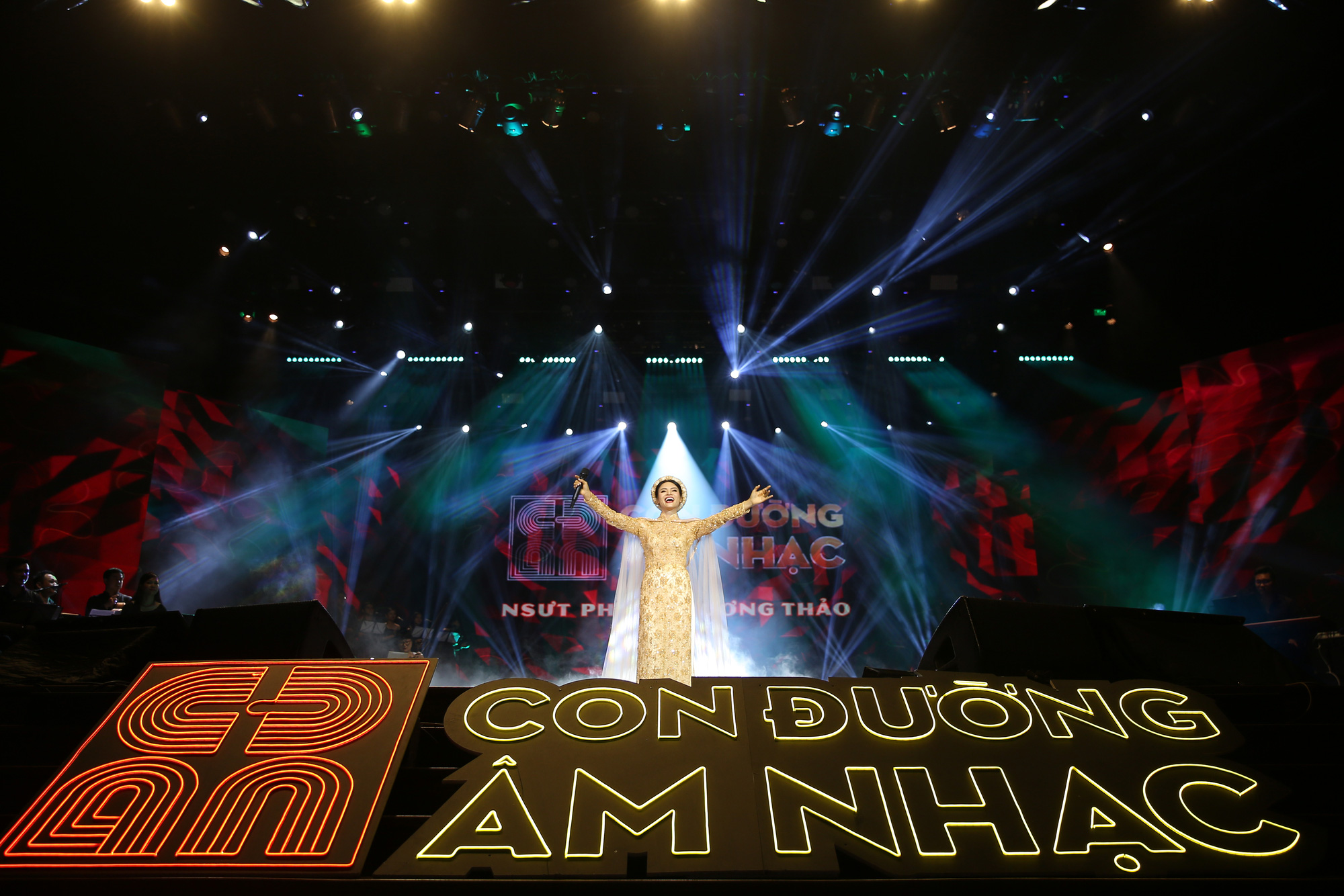 Choosing "A piece of the heart of Ha Tinh people" (Nguyen Van Ty) to open the night of music, Pham Phuong Thao wanted music lovers to feel the affection as well as the change in her voice. This is the song that helped Pham Phuong Thao make her mark at Sao Mai 2003 and helped her win the award "Most Favorite Singer voted by the audience".
Referring to the memorable memory in Sao Mai, Pham Phuong Thao said: "I have a very wonderful dream when I come to Sao Mai award in Quang Ninh that is to dream of winning the most favorite singer award. This award has not been announced yet.
In the final ranking, the organizers announced this award and I felt very confident because I had dreamed that dream, I called my mother and said: "Mom! I will get the award as the most favorite singer. ". My mother told me: "If you win, it will be the best award, the audience voting for you will love and accompany you throughout your artistic journey".
And that became a reality when the ranking finale, I was named. At that time, I stood still, not knowing reality or was confused with a dream, until people urged me to wake up to step on the stage."
Pham Phuong Thao is "as sharp as a knife, soft as silk" with songs that are both strange and familiar. Photo: Hoa Nguyen.
After 20 years, still a high, strong, clear voice… but the voice of Nghe An is deep, sharp, and full of experience. Pham Phuong Thao is at the maturity of the woman and also in the voice. Listening to the female artist sing "Song of unity", "Intact in my heart" can see both emotional content and skillful technique.
The program took place on the 47th anniversary of the liberation of the South and reunification of the country (April 30, 1975 – April 30, 2022), Pham Phuong Thao wanted to perform these two songs as a tribute to the the great victory of the fathers and the whole nation.
"A love song of Ha Tinh people" is a song associated with Pham Phuong Thao's name. The song was almost born for her. The singer devoted herself to expressing her feelings to her hometown Ha Tinh and speaking on behalf of the children of Ha Tinh about their thoughts and feelings.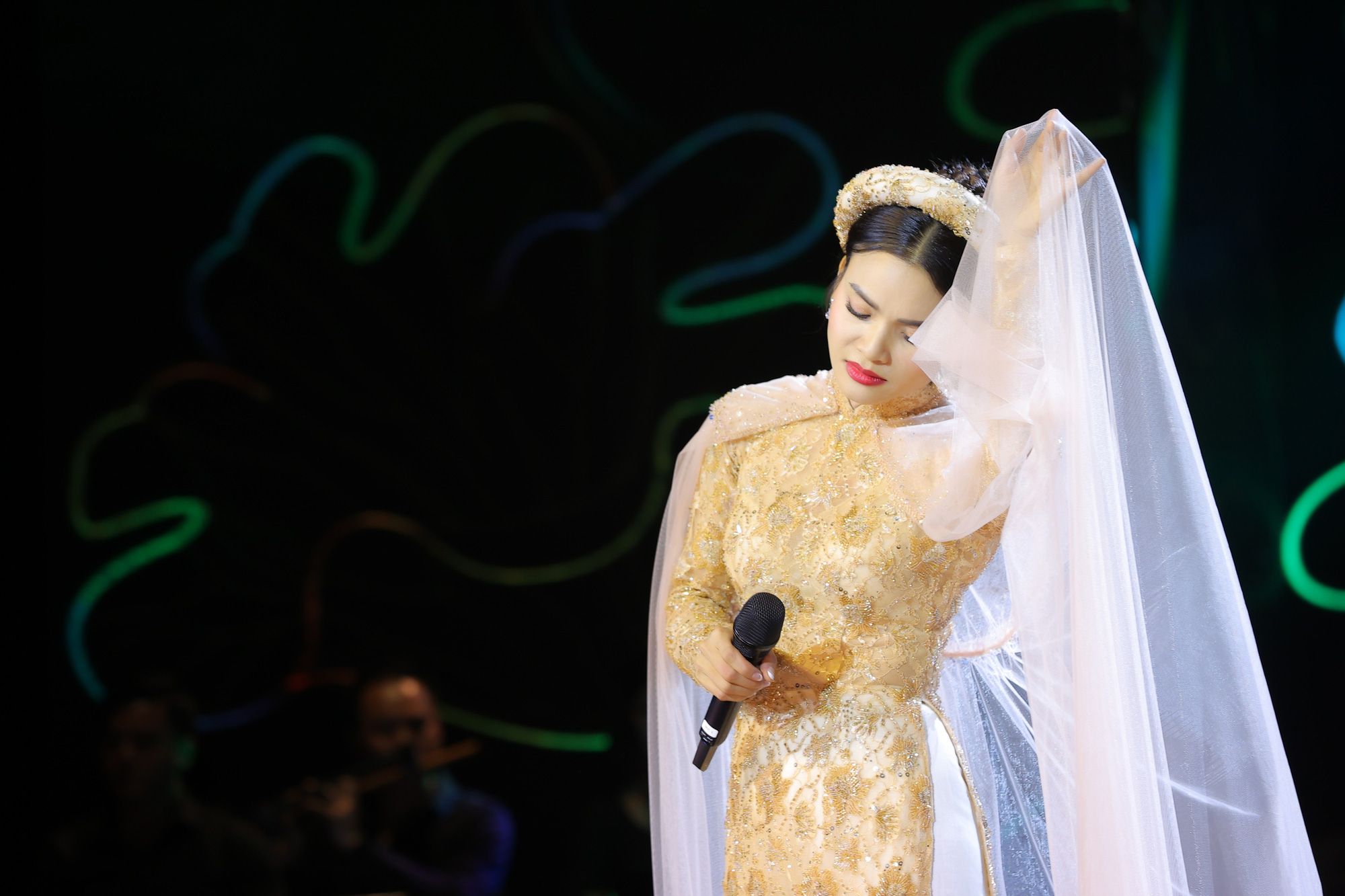 If the first part of the program recreates the musical path of singer Pham Phuong Thao, the second part depicts a portrait of a multi-talented female musician who is not afraid of difficulties when embarking on the path of composing music with folk influences. . The compositions that Pham Phuong Thao put into the program to portray a portrait of "musician Pham Phuong Thao" brought a lot of emotions to the audience and also admiration for a young composer.
During the program, diva Thanh Lam gave sincere compliments to Pham Phuong Thao that the songstress's composition is very good and very Vietnamese. The beauty of Vietnam in Pham Phuong Thao's compositions is not only in the traditional musical materials, but also skillfully put into the familiar cultural beauties, customs and habits that every Vietnamese finds close to me. Those are rhymes, dear lullabies…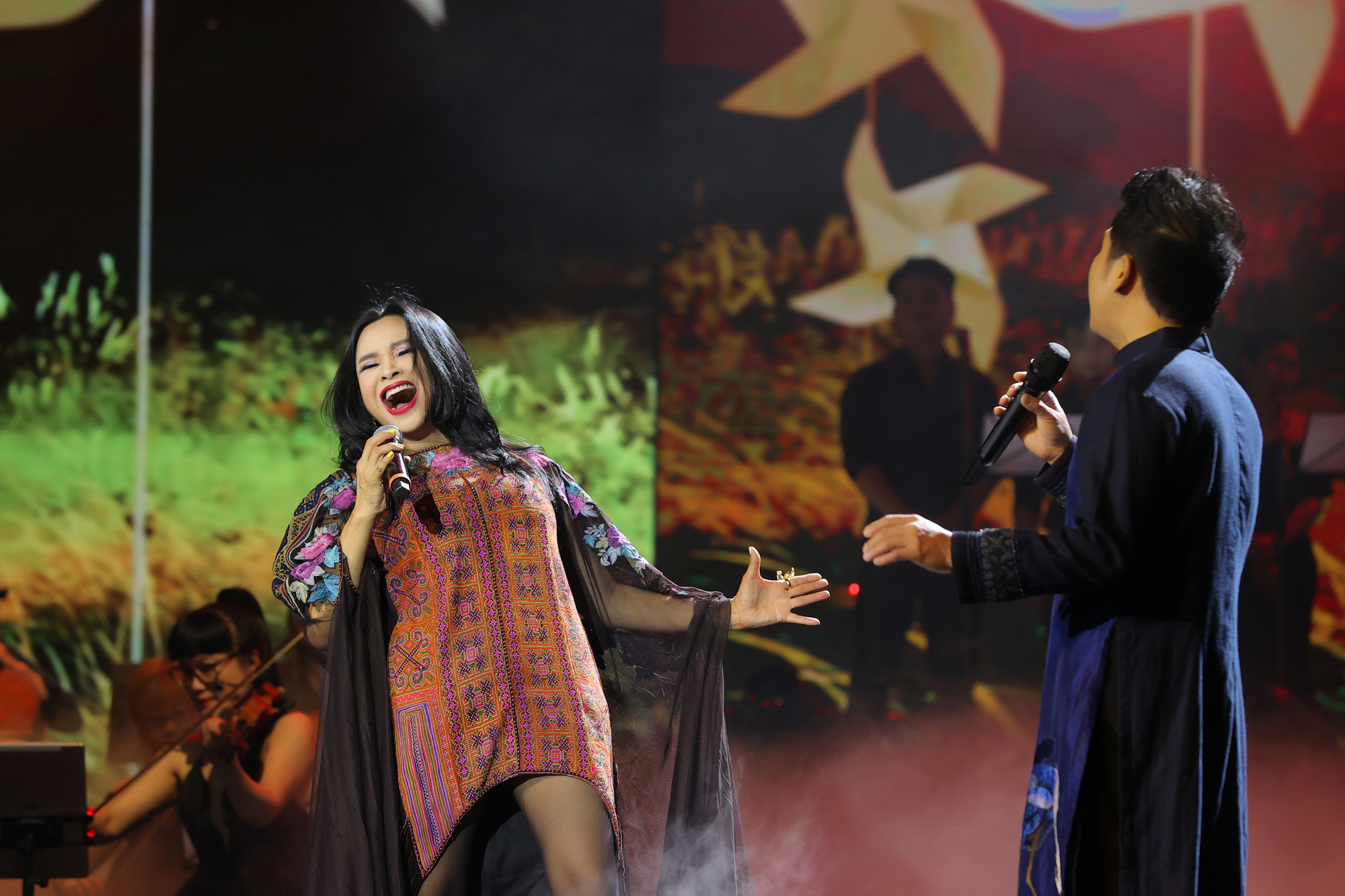 That's why, after singing "Ah, poetic day", Thanh Lam – Trong Tan combined to give the audience a seemingly normal sentence, but the two artists found it very "expensive" in the song. "Ahh" is the sentence that makes the audience feel like they are returning to their childhood days. With "Ah, poetic day", Pham Phuong Thao said, this is a song she dedicates to her parents and relatives as a word of gratitude to them.
Along with "Ah, a day of poetry", Thanh Lam and Trong Tan also performed typical works of Pham Phuong Thao. "Thanks to Mother Nature" with Trong Tan's tenor voice shows the audience how to see and think deeply in Pham Phuong Thao's worldview.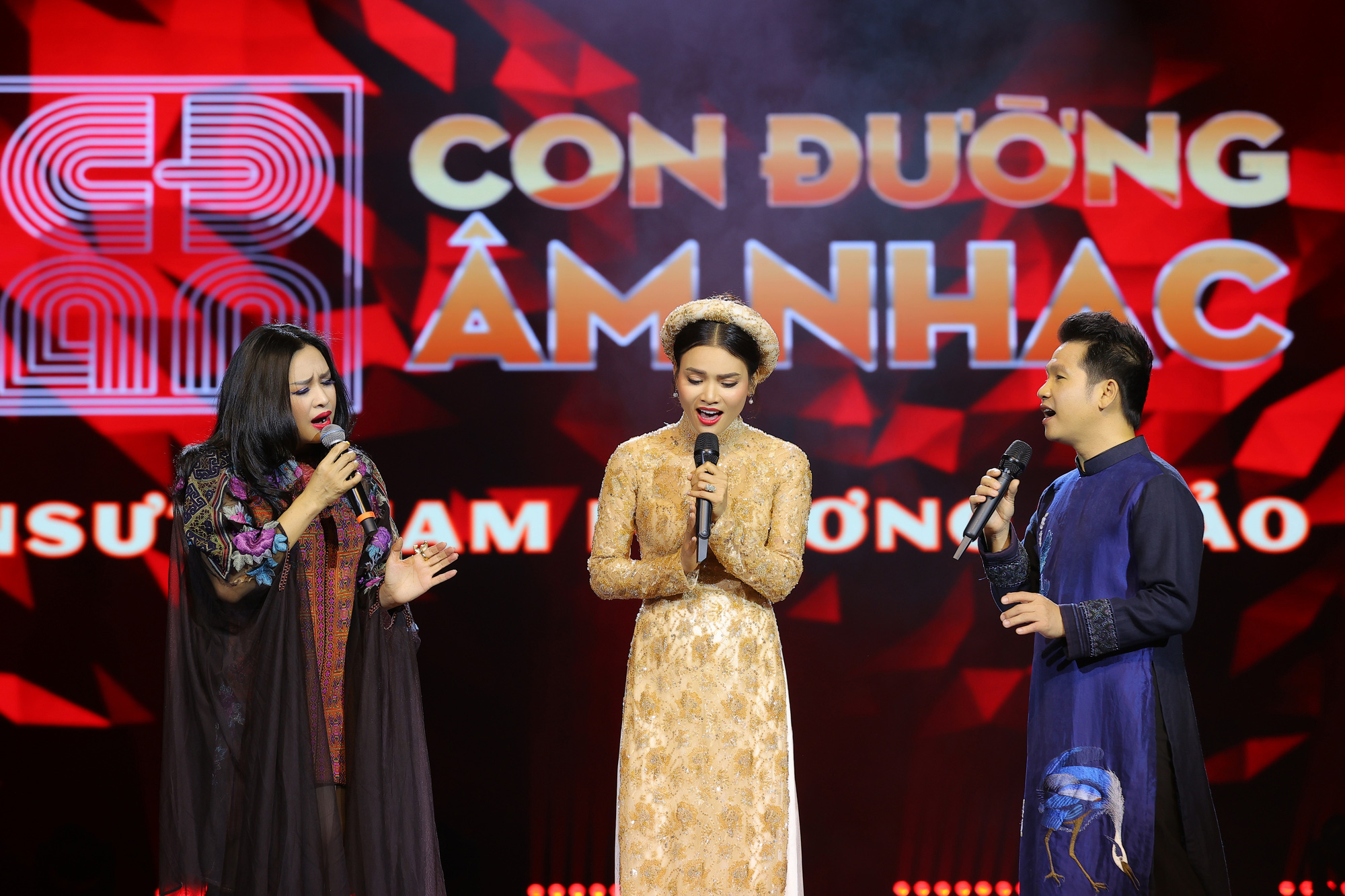 Meanwhile, Thanh Lam made the whole audience explode with "Singing with the Dao" – a daring song that represents the life-view of the female artist born in 1982. The lyrics are sharper than knives like "wet shirt sister". It's possible only in Pham Phuong Thao's compositions and it's really hard for anyone to express it better than Thanh Lam, a passionate and fiery personality in Vietnamese music.
Pham Phuong Thao admits that she is rich and is not alone
Pham Phuong Thao shared, she sent the work to the two seniors and seniors who are guests of the program, because Thanh Lam and Trong Tan are colleagues in the profession but can also be considered as relatives, always loving her. unconditional.
When MC My Van expressed questions about Pham Phuong Thao's recognition of herself as a rich person, the female artist comfortably said that she was proud of being rich because after 24 years of singing, she had a house to live in and a car. to go, to have a family that always accompanies her in life, loving friends and colleagues who do not allow her to be lonely for a single minute.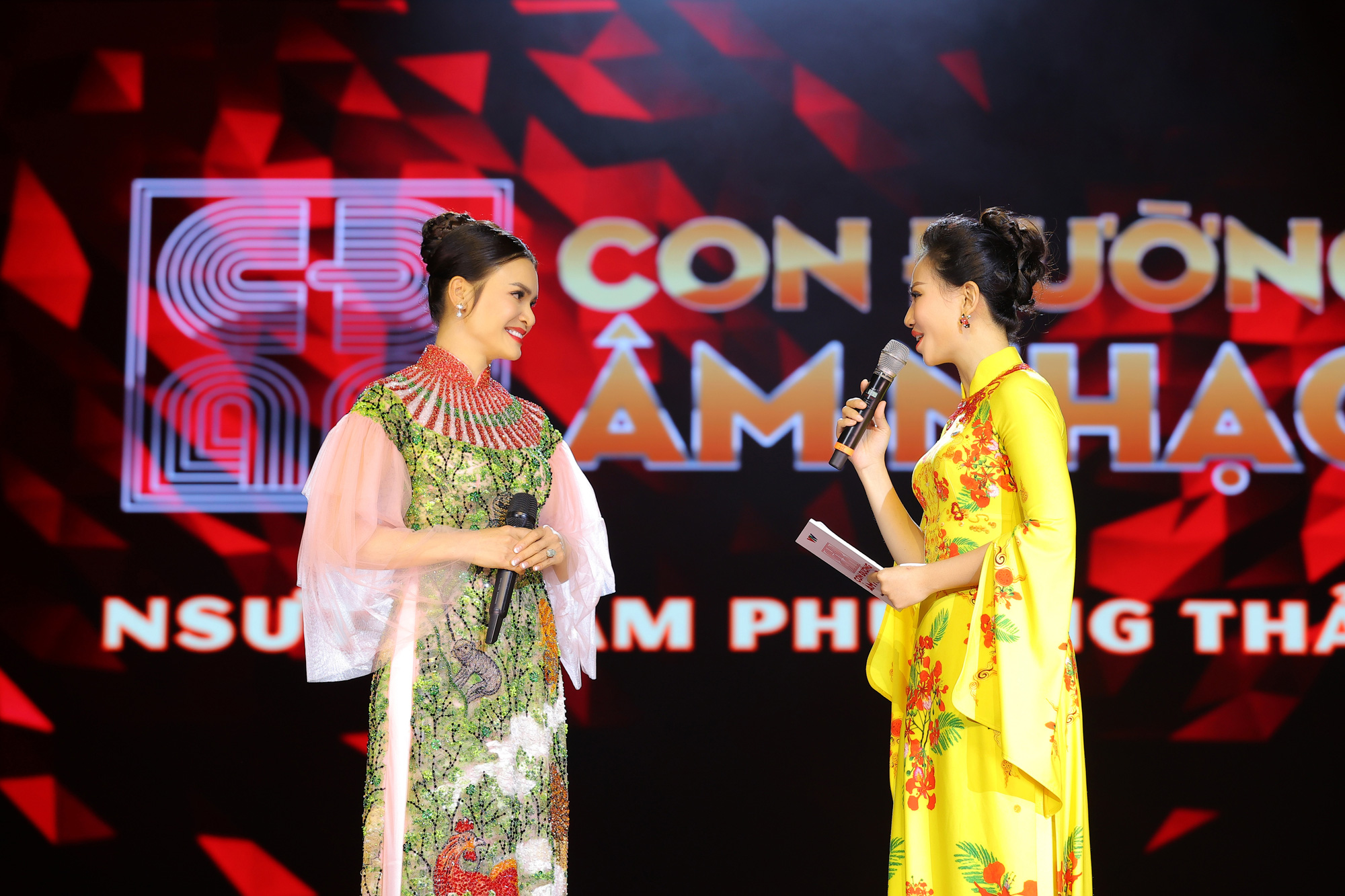 Part 3 of the program continues to be a highlight with a "musician Pham Phuong Thao" full of personality, impressive and unique. This time, Pham Phuong Thao did not perform "Gai Nghe" – her debut composition, but the song was transformed into dance art by the hands of People's Artist Choreographer Pham Anh Phuong, music composer Cao Xuan Dung.
The harmonious combination of vocalist Pham Phuong Thao and the dance part when "as sharp as a knife" and "soft as silk" made the audience admire and give huge applause.
At the end of the show, Pham Phuong Thao made the audience leave without being able to stop thinking about her when she first performed her new composition "Multiple Talents". The song is about a woman who is talented but low on the street, charming, and despite any superstitions, is still extremely proud of this life.
Pham Phuong Thao also admitted: "I have a raging inner world that is sometimes difficult to control. I am grateful to God because that inner world helps me to constantly sublimate and dedicate myself to art. Someone said I am weak and romantic; some people say that I am brave and fierce. Pham Phuong Thao is more romantic today and wants to give more."