Indonesia
The world's leading palm oil exporter has banned the export of this oil source to ensure food security in the country.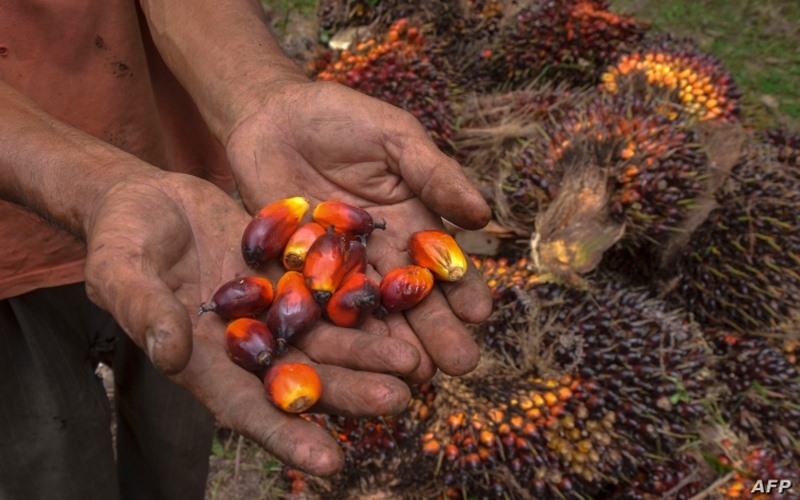 Indonesia, the world's top palm oil producer, has announced plans to ban export vegetable oil on April 22, in a shock move that could increase global food inflation, according to Reuters.
Discontinuing shipments of cooking oil and its raw materials, which are widely used in products ranging from cakes to cosmetics, could increase the cost of producing packaged foods globally and force governments to must choose between using vegetable oils in food or as biofuel. According to Reuters, Indonesia currently accounts for more than half of the global palm oil supply.
In a broadcast video, Indonesian President Joko Widodo said he wanted to ensure food products were available at home, after global food inflation hit a record high due to the conflict between Russia and Ukraine, one of countries with the largest crop production in the world.
"I will monitor and evaluate the implementation of this policy so that the domestic cooking oil supply becomes abundant and affordable," he said.
Atul Chaturvedi, president of Solvent Extractors Association of India (SEA) said the announcement will hurt consumers in the Indian market and globally.
"This move is quite regrettable and completely unexpected," said Atul Chaturvedi.
The price of alternative vegetable oils has spiked in response to the measure, which will go into effect on April 28. The price of soybean oil, the second most used vegetable oil in the world, rose 4.5 percent at the Chicago Board of Trade, America.
The global price of crude palm oil, which Indonesia uses to make cooking oil, has risen to historic highs this year. This comes amid increased demand for palm oil and reduced output from top producers Indonesia and Malaysia. Besides, Indonesia's move to restrict exports in January also had a significant impact, although it was removed in March.
Other countries have experimented with crop protectionism to try to keep domestic prices down. Argentina, the world's top exporter of processed soybeans, briefly halted overseas sales of soybean oil and soybean meal in mid-March before raising export taxes on these products. from 31% to 33%.
The US Department of Agriculture called for an international cooperation in the Ukraine conflict, instead of a ban on exports from the country.
Large supplies of alternatives including soybeans and canola oil were also unavailable, after drought affected the harvests of the most recent crops in Argentina, Brazil and Canada.
"The price of cooking oil can now increase without limit. Buyers are relying on palm oil after the supply of sunflower oil fell because of the war Ukraine. Now they (buyers) don't have any choice because the supply from the land is also limited," said a global trading company agent based in Mumbai.
Indonesia since 2018 has stopped issuing new permits for palm oil plantations, which are often blamed for deforestation and affecting the habitat of endangered animals such as orangutans.
In Indonesia, the average retail price of cooking oil is 26,436 rupiah ($1.84) a liter, up more than 40% this year. In some provinces, the price of cooking oil has nearly doubled in the past month alone, according to a price monitoring site.
The Indonesian government has placed a 14,000 rupiah ($0.97) 1-liter limit on bulk cooking oil, but Commerce Ministry data shows it sold at more than 18,000 rupiah ($1.25) in this month.