Decoding genes is the best means of performing preventive medicine testing – toThis is my opinion Prof. Vu Ha VanScientific Director of VinBigdata Big Data Research Institute (under Vingroup), co-founder and member of the Board of Directors of GeneStory Company.
Specifically, a person who wants to test in the future has a disease that is susceptible to disease, what medicine should be taken, what tendencies his children have, what food should be used, etc., a gene test will provide accurate information. This is the best means we can use today, it is also a general trend in the world.
Outstanding advantages of genetic solutions of Vietnamese people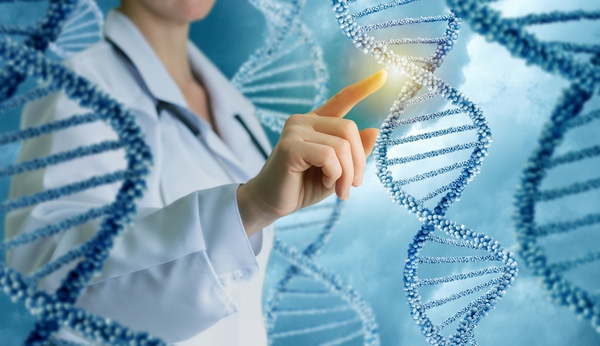 Gene decoding brings many health benefits to Vietnamese people. Illustrated photo.
According to Professor Vu Ha Van, there are many ways to test genes. For example, we can send samples to foreign companies and they send us a report. We then translate the report into Vietnamese and return it to the patient. That is also one way. But those reports, foreign companies often work on models, or algorithms built on the data of that country, especially Europeans. Therefore, the reliability of Vietnamese people is difficult to predict.
"However, if we are going to do services for Vietnamese people, it must be based on scientific researches of Vietnamese people and based on Vietnamese characteristics. This is also the reason why we lost more than 3.5 years and millions of dollars to invest in the gene decoding project," emphasized Professor Vu Ha Van.
Vietnam is a potential market for gene-related tests and we are being interested and invested in. The development of genetic tests can not only be used for screening, diagnosis, prognosis and treatment of patients, but also can provide information about disease prevention for healthy people.
"Very promising"
Prof. Vu Ha Van said: "The VinGroup is very supportive of the GeneStory project and actually it has been done since more than 2 years ago until now. We have not faced many difficulties because we have received the support. big from VinGroup".
The first, In terms of scale, the GeneStory project is very promising, because the number of people in Vietnam participating in gene decoding is currently not much. The most important thing is that gene sequencing really brings real value. In fact, business can bring a lot of value, but the real value it brings to society, it will be better and more sustainable.
"In my opinion, gene decoding brings a lot of value and contribution to society, because it helps to reduce society's costs for health care. For each individual, gene sequencing not only helps to reduce the physical costs. financial pain, but also physical pain, because when suffering from a certain disease, the patient not only suffers physically but also suffers a lot of losses and costs", Prof. Vu Ha Van shared.
Second, Gene decoding also has many technological and scientific contributions.
Commenting on the success of the project, Professor Vu Ha Van said that in order for the project to succeed, it means that we must bring the concept to users. Because most patients today have pain symptoms and then go to the doctor to see how to reduce the pain. This is the reality that most of us assume so.
Therefore, the decoding of genes aims to change the mind of users. Of course, this is a very difficult process, but with great benefits for the entire society and individual users, for themselves, for policy makers, for healthcare, etc., it is worth doing. So how long or how successful that process is is unknown, but gene sequencing could help change the way we think about our health care.
4 to 10 million dong a test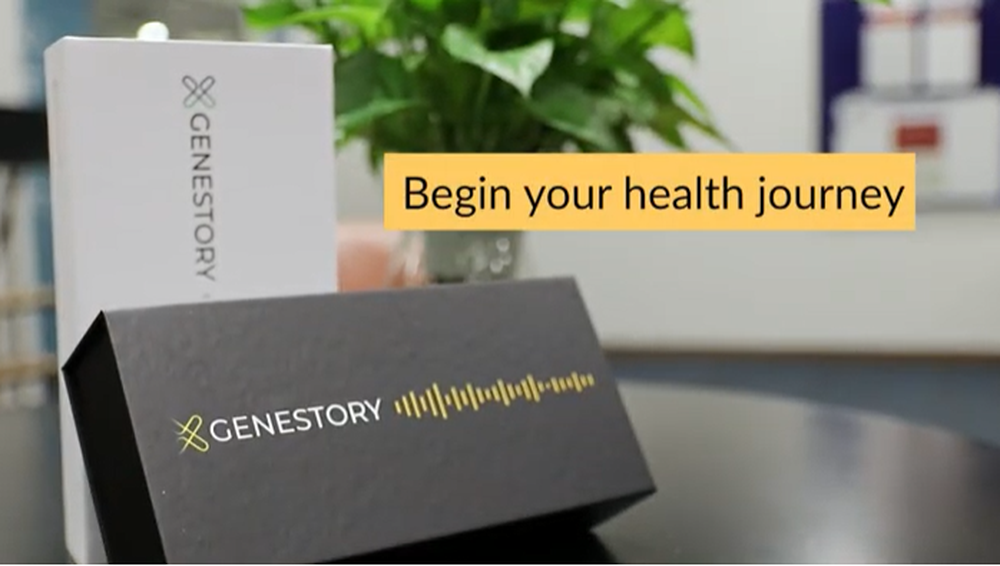 The test kit for gene decoding for Vietnamese people is very easy to use at home. Photo: GeneStory
This is probably a problem that many people are interested in when they want to participate in gene decoding. Currently, GeneStory has 3 packages for users to choose from when participating in the gene decoding service. It's GeneLife (quality living); Genelife Premium (elevating quality of life); and GeneFutue (explore the baby universe). The price depends on the depth, the amount of information, the amount of personal characteristics, ranging from 4 to 10 million.
Every Vietnamese can now register to use the service of decoding genes from saliva samples at home. According to experts, the process of taking a saliva test sample is done quickly with a time of less than 1 minute, but has an accurate gene sequence reading of more than 99%.
In addition, customers can choose a service package and receive the kit at home and then receive the results of gene sequencing through their genomic ID account on the website/app GeneStory within 10 working days.
https://soha.vn/gs-vu-ha-van-noi-ve-giai-phap-gene-cua-nguoi-viet-lay-tu-nuoc-bot-chinh-xac-99-20220424233351913.htm
You are reading the article
Taken from saliva, 99% accurate

at
Blogtuan.info
– Source:
Soha.vn
– Read the original article
here