1 type of meat is good for people with diabetes, can prolong life
That precious meat is salmon.
For people with diabetes, choosing healthy meat with their health status is extremely difficult, and salmon is one of the few meats that diabetics should increase. Salmon provides many important nutrients, including protein, niacin and vitamin D. A lack of vitamin D increases the risk of type 2 diabetes.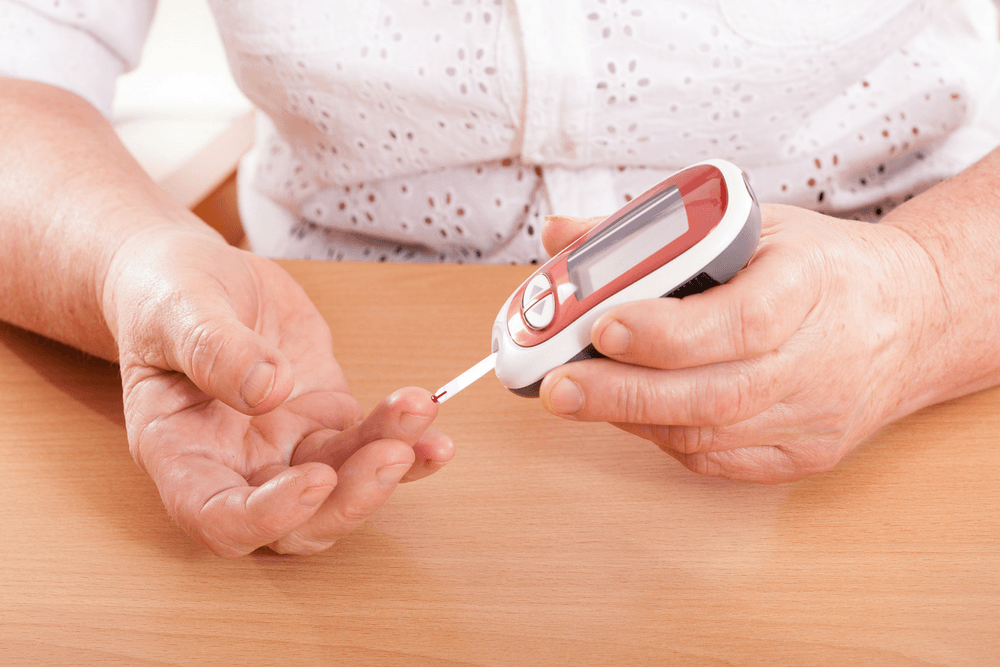 Salmon is also a good source of omega-3 fatty acids, which can help reduce inflammation caused by insulin resistance. And according to the American Heart Association, omega-3 fatty acids in fatty fish, like salmon, can improve heart health, which is especially important for people with diabetes because diabetes increases the risk of heart disease. risk of heart disease.
In addition to benefits for diabetes. Scientists say eating salmon is The secret to living longer. According to a new study published in the Journal of Internal Medicine, consuming salmon and other foods rich in omega-3 fatty acids can reduce the risk of premature death from diseases like cancer and heart disorders. .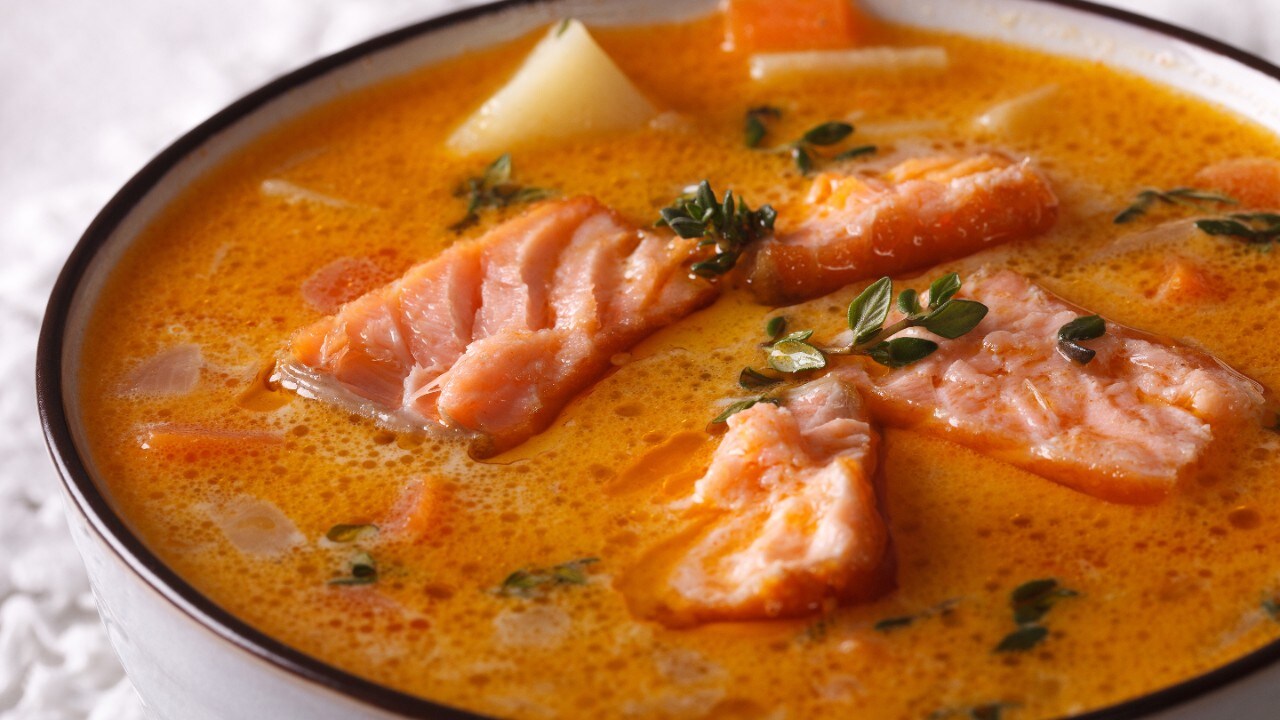 Coincidentally, in the land of long life in Japan, salmon is also a very popular food. Japanese people love salmon not only because their country has abundant mineral resources but also because salmon is a very healthy food. Salmon appears in everyday meals in Japan or even in luxurious meals.
1. Good for the heart
A study published in the American Journal of Clinical Nutrition found that regular consumption of salmon and other fatty fish reduces triglycerides by 25 to 30 percent. Studies have also shown that consuming fatty fish can help reduce the risk of heart attack and stroke.
2. Protect your brain
Consuming salmon can protect your brain from age-related diseases like Alzheimer's disease and dementia. Several studies have shown that people who eat fish regularly have more gray matter in the brain centers that control emotions and memory.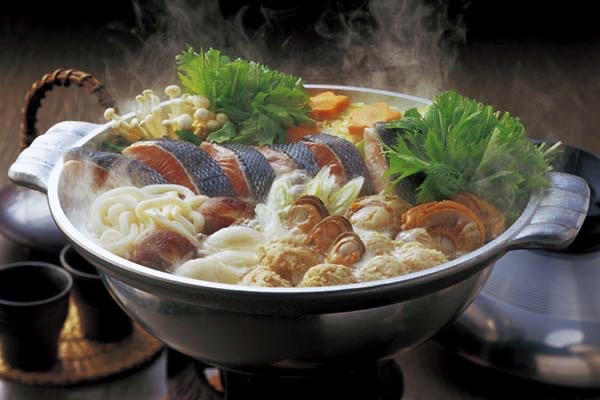 3. Improve mood and prevent depression
The omega-3 fatty acids in salmon are known to improve mood and prevent depression. Salmon is delicious and leaves you satisfied. Some studies have shown that people who eat fatty fish or consume Omega-3 fatty acids on a regular basis may be less prone to depression.
Eating salmon not only helps Japanese people live longer, but it is also proven to be good for bone health. Salmon is rich in protein and amino acids, vitamins A, D, phosphorus, magnesium, zinc, and iodine… Especially calcium in salmon also contributes to strong bones.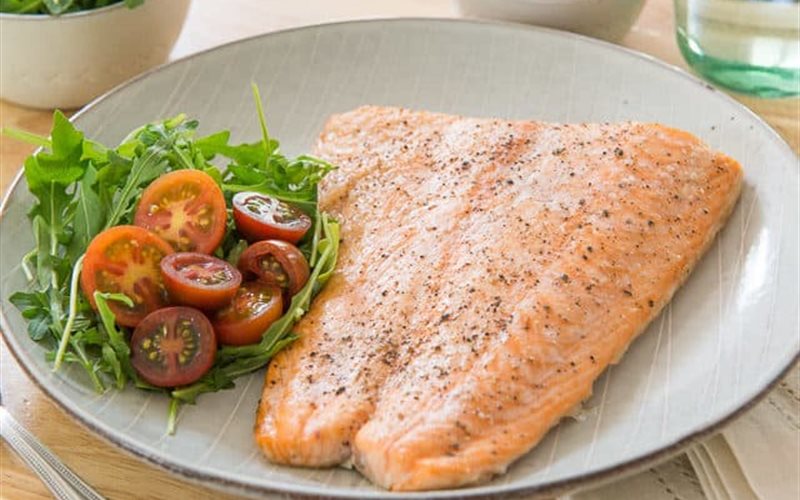 5. Effective skin beauty
With high omega-3 content, salmon also works to help smooth, rosy skin. In particular, omega-3 has a profound impact on fighting tumors and cancer. It has been shown to kill colon cancer cells, prostate cancer cells, breast cancer cells, liver cancer cells, and skin cancer cells.
6. Supports weight loss
Eating salmon regularly can also help you lose weight. The nutrition in fish helps regulate hormones that control appetite and make you feel full for longer.
7. Lower blood pressure
According to the book 'Healing Foods' by DK Publishing, it says: Salmon is particularly rich in omega-3 fatty acids, eicosapentaenic acid (EPA) and decosahexaenoic acid. Combined with a good source of selenium, these omega 3 fatty acids help lower blood pressure. Thus, salmon is very good for heart health.
Note when consuming salmon
– Salmon is good but should not be eaten a lot. Even abuse also causes weight gain and also increases the risk of diabetes, should only be consumed 2-3 times a week.
– Do not eat raw salmon because there is a potential risk of poisoning.
https://afamily.vn/1-loai-thit-cuc-tot-cho-nguoi-mac-benh-tieu-duong-lai-con-co-tac-dung-keo-dai-tuoi-tho-bao- why-people-nhat-vo-cung-yeu-thich-2022042519062468.chn
You are reading the article
1 type of meat is good for people with diabetes, can prolong life

at
Blogtuan.info
– Source:
Afamily.vn
– Read the original article
here