Choose stairs if traveling is short
According to etiquette expert Liz Taylor Grussing, you should only take the elevator if you need to go up more than 2 floors or go down more than 3 floors.
"Take care of others too. If you walk out the door thinking you're using the elevator to get to the 2nd floor, ask yourself why not use the stairs to benefit both yourself and others? It can be an exercise to help you increase movement, "said the expert.
Put your cell phone away
Take another time to answer your call. In most cases, talking on the phone while in an elevator is not advisable. You don't want anyone to hear your conversation and the rest of you don't want to be there listening to someone else's story.
Don't "trade melons"
If you step into an elevator and happen to recognize someone you know, don't make it a place to talk. People don't want to hear about your summer vacation, even if it's the best one. Save that for another meeting.
If you've just left a meeting, don't continue to talk business while riding the elevator. That's really unprofessional. Don't talk about work until you're out of the building. You never know who is in the same elevator as you.
Do not chew gum
If you have no other choice, don't open your mouth until you exit the elevator. If you need gum to keep your breath fresh, put it under your tongue so people don't see you're chewing.
Then, throw away the candy before you walk into the office, bring your toothbrush to work, and brush your teeth after lunch.
Don't take advantage of lipstick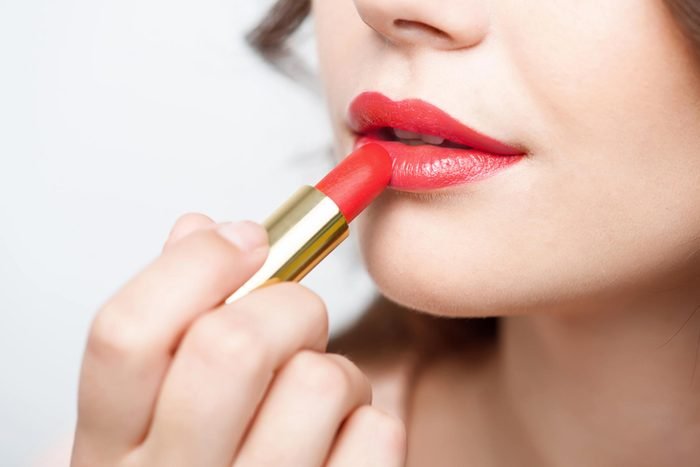 There are plenty of places and times for you to retouch your look, but not in an elevator. Do it in the restroom or in your car before entering the building.
"If you're in an office building and you're interviewing, it's embarrassing when the person you're interviewing for happens to be in the elevator. Your confidence will drop before the interview even begins," says Grussing.
Don't look back and forth
Eye contact is a trust-building factor, but in small spaces, you need to limit yourself with strangers. It is better to keep your eyes on the elevator door.
Give priority to some special people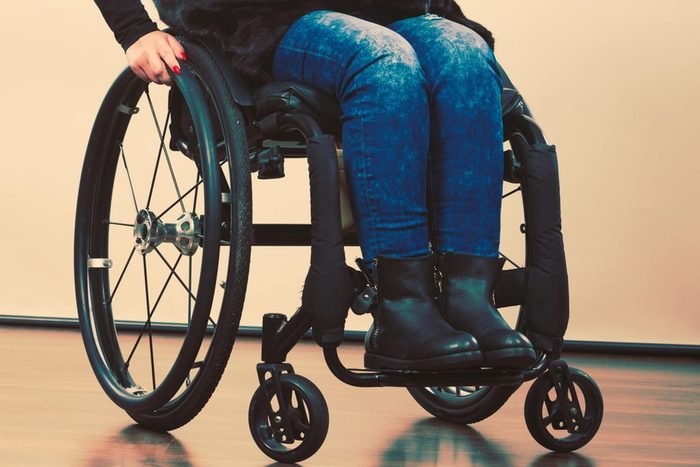 That is politeness. Give priority to pregnant women, the elderly, the disabled and people with small children.
If you're the one in front, don't just step aside when the latter needs to step out
Instead, step out of the elevator. "If you are standing in the front, step out completely instead of just stepping aside and possibly getting in the way of someone. When you step out, step to the left-hand side, then politely and quickly return to the ladder," says Grussing.
Know what it's like to be too long to hold the ladder waiting for someone else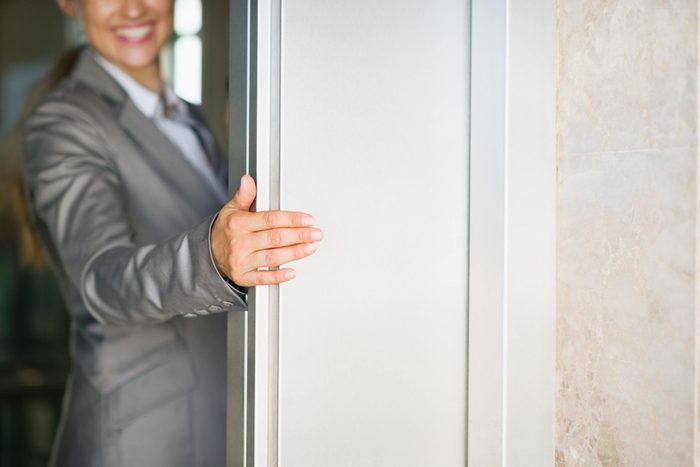 Grussing shares a few general rules: "If the door is slowly closing and is more than half open, and you see someone running toward the elevator, hold the ladder. But if the rest of the people in the elevator are in a hurry, have a flexible way of handling the situation. Do not hold the door open for someone who is too far away or walk slowly towards the ladder while everyone inside is in a hurry. Do what you think is best for everyone involved in the situation, including those who are in the elevator with you."
Don't think too much, just be polite and have common sense. The truth is that a lot of people just do what's convenient for them, instead of considering how it affects others. Etiquette is about selflessness, not selfishness. It is important that you approach the situation with consideration, knowing how to think from the other person's position.
You are reading the article
9 rules polite people know when riding the elevator, how about you?

at
Blogtuan.info
– Source:
Eva.vn
– Read the original article
here