Life Style
Behind the production process of AIRism – UNIQLO's globally famous exclusive fabric technology
In particular, the AIRism product line is one of the outstanding technologies, helping to bring outstanding features in breathability, good sweat absorption, softness; so that when wearing AIRism under another layer of clothing, the wearer feels cool and comfortable throughout the summer.
Why is AIRism so popular around the world?
10 years ago, AIRism technology was officially introduced globally by UNIQLO in 2012 based on cooperation with the world's leading yarn manufacturers such as Toray and Asahi Kasei. This special technology was initially developed mainly on the wearable product line, which is the most comfortable and soft garment because it is in direct contact with the wearer's skin.
Through a 10-year journey with continuous improvements, AIRism is today applied in a wide range of products for men, women, and children to provide optimal comfort for the wearer.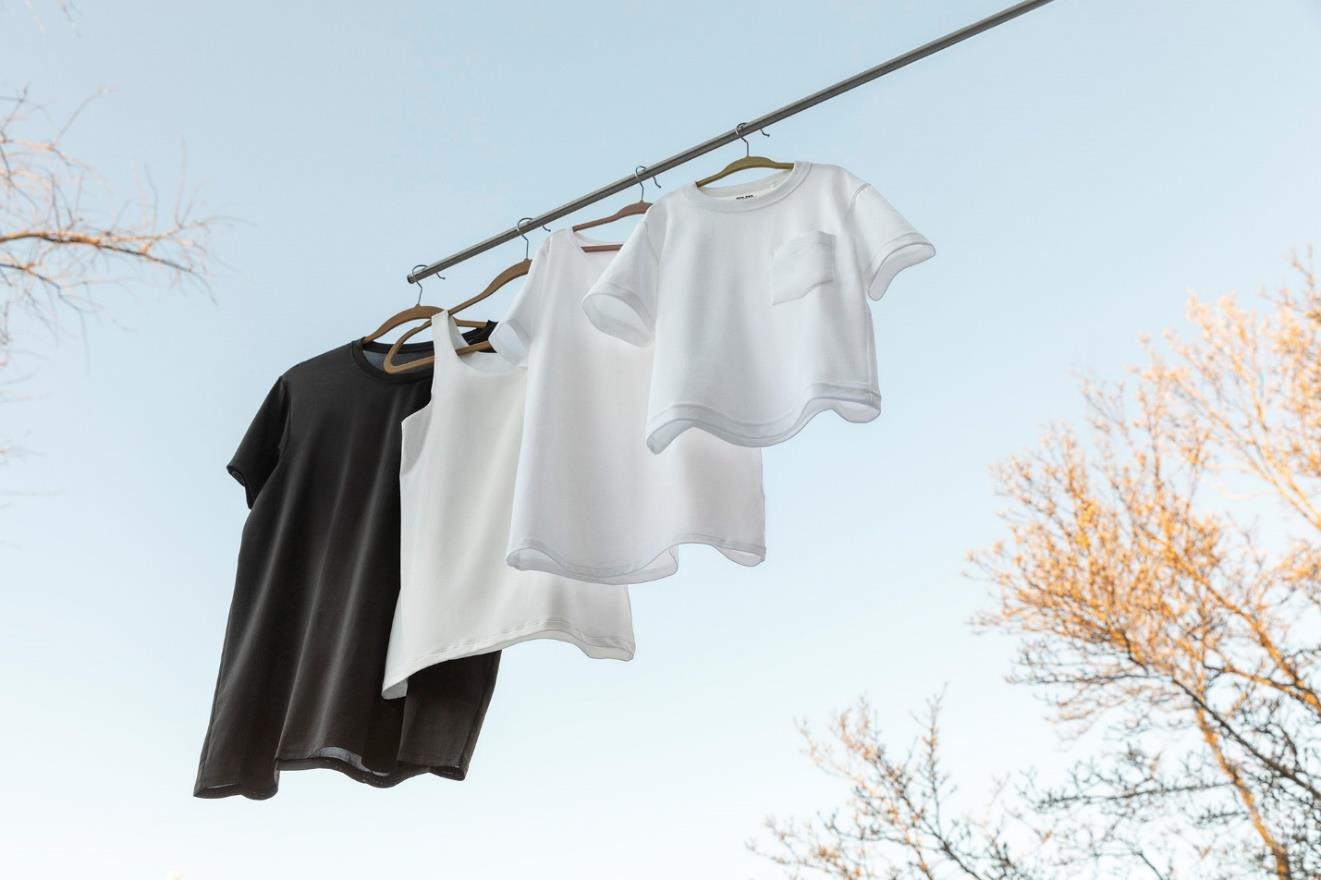 The point that makes a unique difference in every garment that applies UNIQLO's AIRism technology lies in the material. Ultra-thin fabric that is only 1/12th of a human hair, breathable and moisture-wicking, releasing accumulated moisture inside clothes, providing optimal comfort to your skin.
One of the important reasons why AIRism becomes an indispensable suggestion from UNIQLO to help you enjoy more pleasant summer days is the advantage of quickly evaporating moisture from the body. The application of "capillary effect" technology of ultra-thin fabrics helps the product to dry extremely quickly, keeping the wearer in a comfortable state.
GIFs:
https://drive.google.com/file/d/1SLEA121D3hIBbleKdTfa8lwJ-KJFPQSA/view?usp=sharing
In an experiment that compared AIRism with regular cotton, the researchers used a thermal camera to measure the surface temperature of each garment after exercise. Although the initial temperature distribution is almost equal, five minutes later the cotton shirt can't get rid of the sweat, can't make the fabric cool. In contrast, AIRism technology helps prevent sweat build-up, which allows the temperature to drop slowly, creating a consistently dry feeling.
In another experiment, the UNIQLO team adjusted the temperature of the laboratory to 26 degrees Celsius, 75% humidity. After dipping the cotton shirt (left) and AIRism shirt (right) in water for 5 minutes, the shirt was hung up and observed with a thermal camera. Viewed from left to right, the photos show the actual two shirts after 5, 15 and 30 minutes. AIRism's quick drying properties are evident.
Not only that, UNIQLO's AIRism technology also helps eliminate unpleasant odors caused by sweat. The fibers absorb and neutralize common body odors such as ammonia, acetic acid, nonenal and isovaleric acid… The deodorizing effect remains even after many washes. The uncomfortable sticky feeling in the hot summer days of the wearer will therefore no longer be there, helping you to feel a complete difference compared to ordinary cotton products on the market.
Strict production process, meeting global standards
Possessing the outstanding technological characteristics in the market of UNIQLO, the production process of AIRism products is also among the most rigorous in the world. And few people know, Vietnam is currently one of the countries producing a large proportion of UNIQLO's AIRism products, which are launched annually around the world.
Pham Thu Hang, AIRism product line specialist from Fast Retailing Vietnam, shared on the occasion of the opening of the UNIQLO Saigon Center store, "The AIRism product line with 7 features is now a must-have product line. widest range of quality control items among UNIQLO product lines".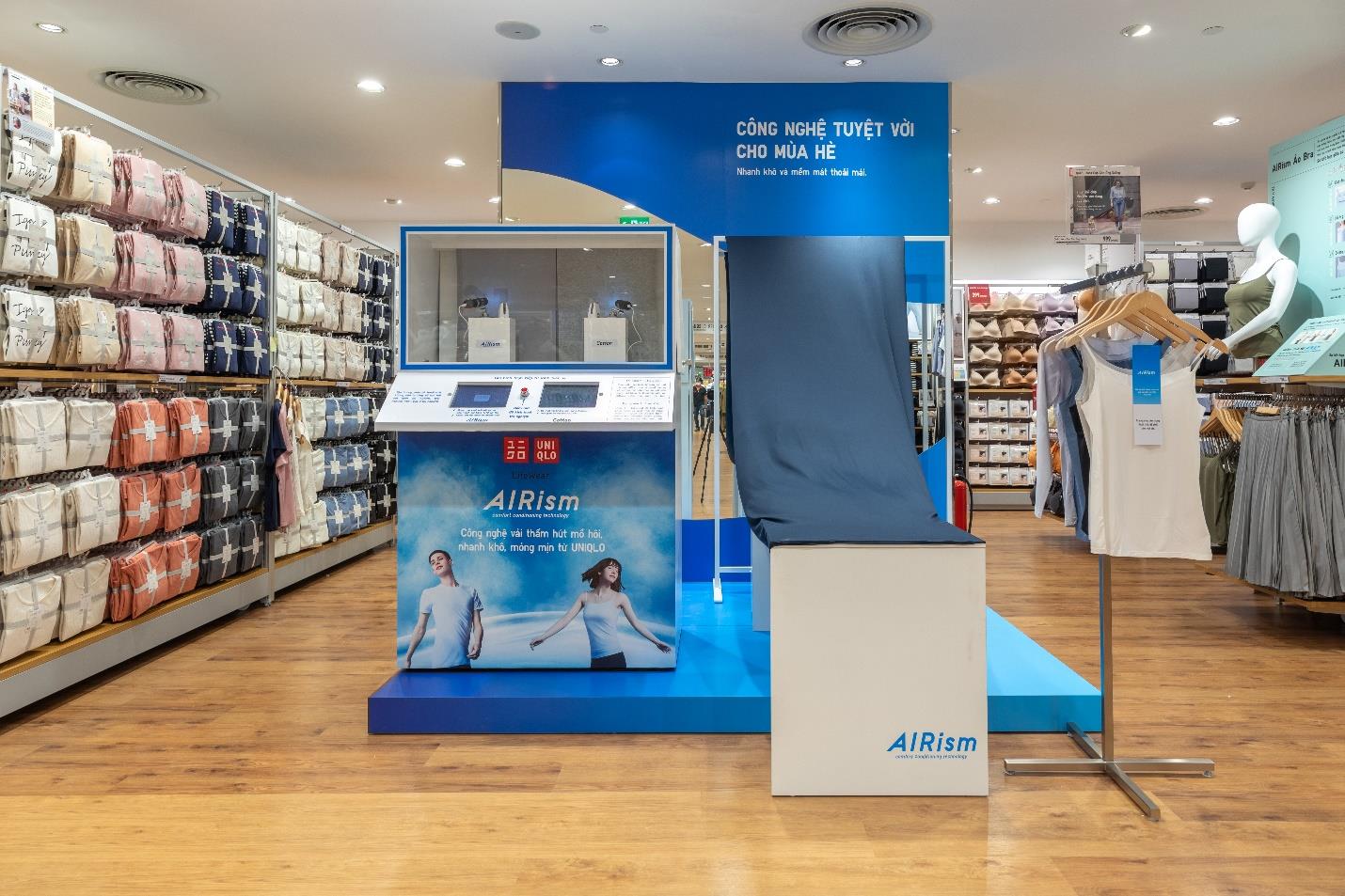 A special display area dedicated to AIRism technology products at UNIQLO Saigon Center store has just opened on April 22, 2022
Specifically, UNIQLO sets many strict quality standards that are required by its manufacturing partners. These standards, not only satisfy the requirements of Japanese industrial standards (hereinafter referred to as JIS) but at the same time must satisfy the safety standards of countries around the world.
In addition, during the production process, UNIQLO always has a third party to conduct random inspection and ensure consistent quality for each product before it is delivered to customers, with a team of Takumi consultants, who are experts in the field. Japan's leading textile and garment industry leader, always ready to support and make contributions to improve the production process and improve the quality of workers' skills.
Finally, before shipment, the company's members also conduct trial wear, do washing experiments, check color fastness, durability of features.
As a result, AIRism products, when reaching customers, meet the global standards of UNIQLO and Fast Retailing, and become the favorite product line of millions of customers with an increasingly active lifestyle.
Especially, with the harsh weather in Vietnam with peak heat in both regions from April to June every year, AIRism is an indispensable product. As one of the loyal fans of this product line, Photographer – Travel blogger Tam Bui shared: "I've loved AIRism since before UNIQLO came to Vietnam. Now, every summer, I can only wear clothes made from this unique material, thanks to its softness, lightness, breathability, and quick drying."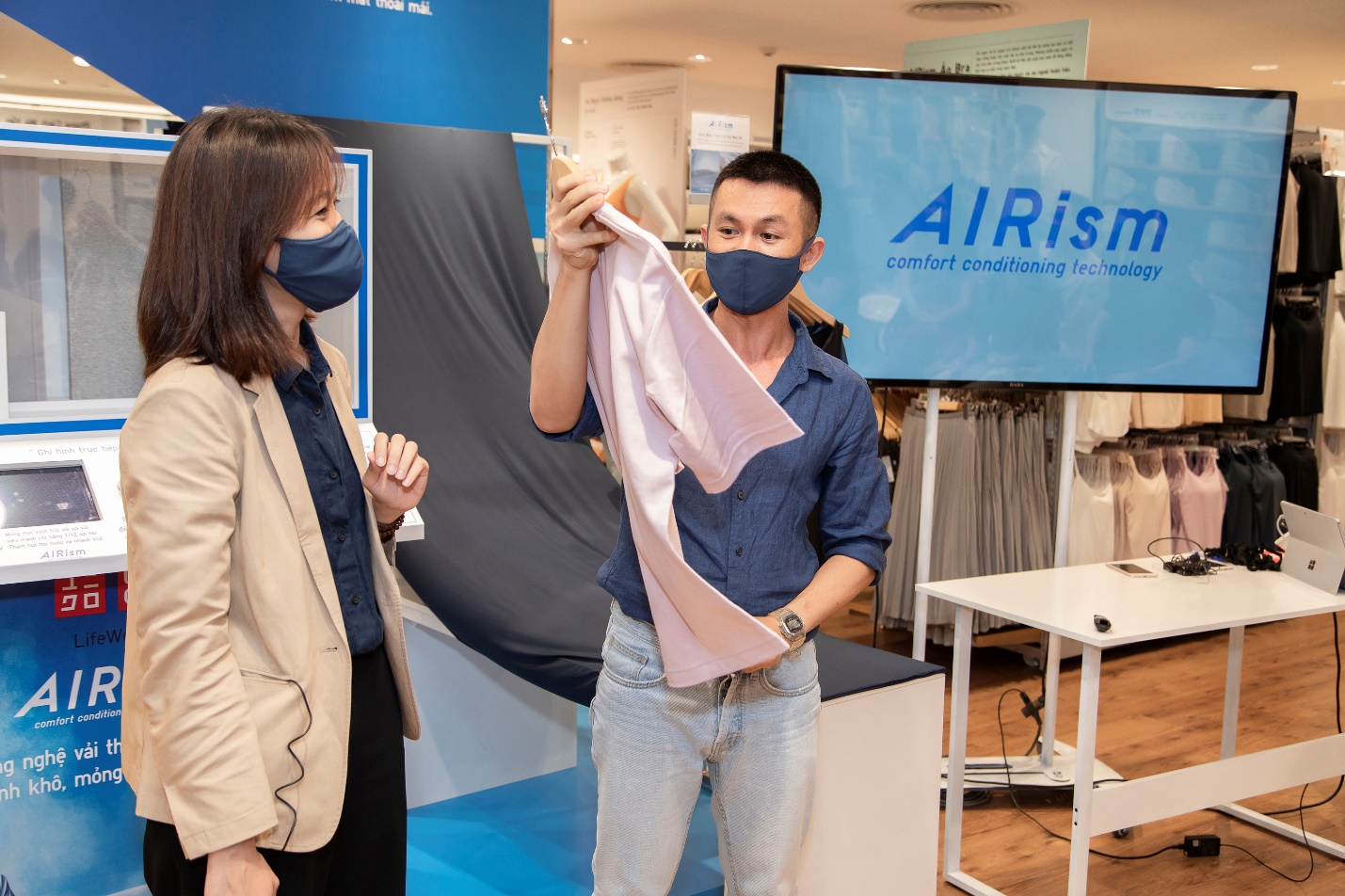 Also at the special sharing session about AIRism at UNIQLO Saigon Center, young people and fans of this product line also experienced the variety of AIRism products, as well as the difference between cotton and cotton fabrics. AIRism through the unique experimental area of ​​the store

AIRism is suitable for everyone, with all family members because of its unique advantages that are hard to find in regular clothing lines.

AIRism is not only applied to UNIQLO's clothing lines, but also used in the production of bed sheets, masks, etc. to bring a complete comfort experience to the wearer.
https://afamily.vn/dang-sau-quy-trinh-san-xuat-airism-cong-nghe-soi-vai-doc-quyen-noi-tieng-toan-cau-cua-uniqlo-20220426140956831.chn
You are reading the article
Behind the production process of AIRism – UNIQLO's globally famous exclusive fabric technology

at
Blogtuan.info
– Source:
Afamily.vn
– Read the original article
here