Thế Giới
China first detected variant Omicron BA.2.3
The Omicron variant BA.2.3 was detected for the first time in China mainland, with 16 infections.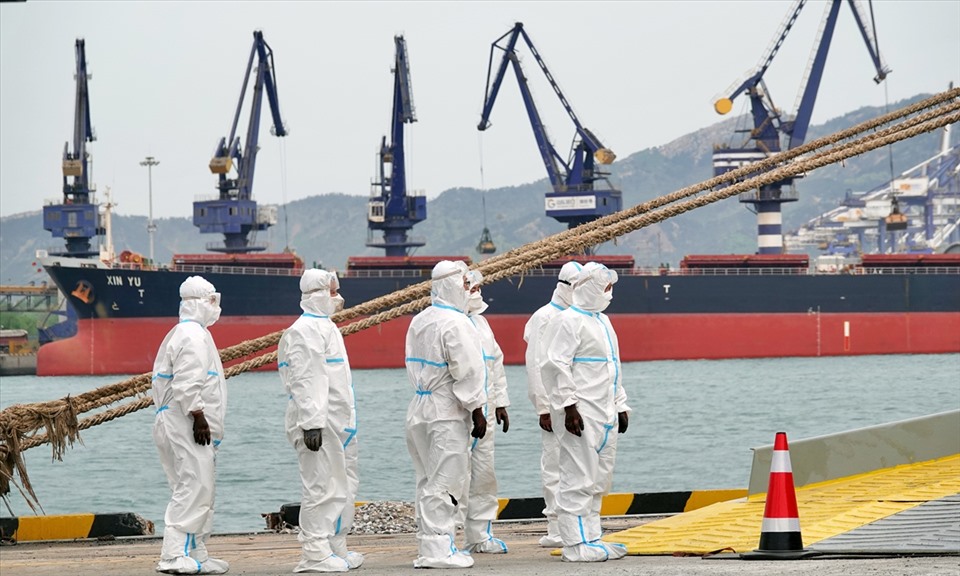 Cases of COVID-19 infection caused by variant Omicron BA.2.3 – the evolutionary subline of the BA.2 mutant – was reported on April 25 in Yantai, Shandong province, eastern China. This is the first time this virus has been detected in mainland China.
Gene sequencing shows that 16 cases reported in the port city of Yantai belong to the same chain of transmission caused by the Omicron BA.2.3 variant – Global Times quoted information from a press conference of medical authorities Yantai Economic on April 25 said. The new variant has been shown to be more contagious with a shorter incubation period.
Yantai reported 36 confirmed COVID-19 cases, along with 34 asymptomatic cases as of April 24. The city has recorded an increasing number of cases in recent days, but vowed to quickly quell community transmission as soon as possible.
Meanwhile, according to immunologists, the emergence of this new virus strain in China is not expected to make a big difference in the country's fight against the epidemic. Most likely this variant was "imported" from outside the mainland.
"Since the mutation is not a significant change from its predecessor, the virus is not expected to affect the overall epidemic situation and prevention measures in China" – Zhuang Shilihe, researcher immunologist in Guangzhou, told the Global Times.
Current data do not show evidence of significant changes in the infectivity and immunity of BA.2.3, but an increasing number of countries have reported cases of this virus.
Omicron BA.2.3 has now been detected in 49,000 sequences worldwide, accounting for 6.2% of the total strains, Zhuang cited the data as saying. Most of the cases were previously detected in Europe.
According to Mr. Zhuang, the strain BA.2.3 in Yantai is unlikely to be a local mutation, but "imported" from outside the mainland.
Although mutations in the virus are random, they tend to occur more frequently in areas with high numbers of cases and in immunocompromised populations, Zhuang explained.
"Yantai has never had a large number of infections and from previous experience, China has never been the origin of mutant strains," Zhuang said.
For Omicron and its sub-series, types COVID-19 vaccine currently still proven to be effective in preventing serious illness and reducing mortality. According to Zhuang, this is not expected to change much as the BA.2.3 variant does not have significant mutations compared to its predecessors.
Yantai is an important port on the Bohai Sea in China, and is located across the seas of Japan and Korea, where there is frequent freight traffic.
You are reading the article
China first detected variant Omicron BA.2.3
at Blogtuan.info – Source: laodong.vn – Read the original article here