Giải trí
Xem ăn chơi
Come to Ly Son, remember to enjoy 7 specialties that are both delicious and strange with very reasonable prices
Seaweed salad
Ly Son seaweed is famous for its delicious taste and very cheap price. Therefore, seaweed has been used by people to make seaweed salad.
This specialty is made from seaweed, basil mixed together. Then the chef sprinkles on top of the surface is roasted peanuts and fried onions, looking excited, enjoying will feel delicious and strangely fragrant without any other comparable salad.
Garlic salad
Ly Son is known as the "garlic kingdom" because it grows a lot of garlic. Therefore, people have "varied" them into many dishes, including garlic salad.
Garlic salad is made very special: pluck the male garlic to make a salad, the body will be washed thoroughly, remove the outer layer, then steam in water, until cooked, the chef will mix with spices. This is the most rustic and delicious dish, eaten by Ly Son people in their daily meals.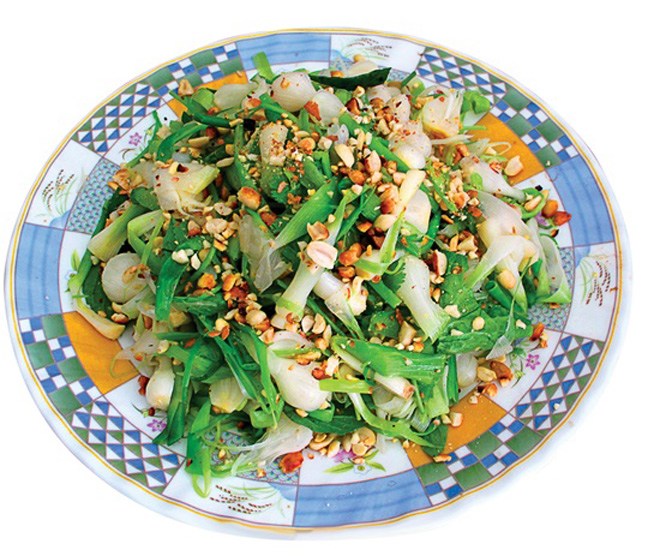 Stir-fried conch with lemongrass and chili
Conch is a famous type of snail in Ly Son because the snail meat is very juicy, chewy and very strange. The people here have processed them into many different styles to satisfy the taste of diners such as grilled snails, fried snails… But the type of processing that makes many diners compliment the most delicious is the fried conch with lemongrass and chili. .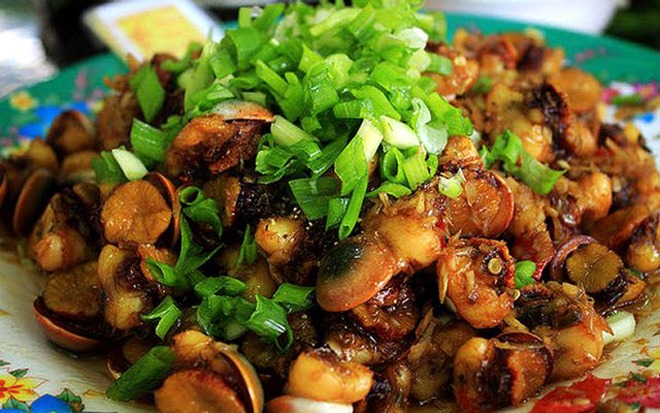 King crab
This is a rather special species of crab because this crab has a thick and sturdy shell, a beautiful pinkish-red color with tiny sharp spines, this crab has very large and sharp claws.
If tourists have ever visited the seas of Vung Tau, Quy Nhon… then they must all know the dishes made from this crab species. Coming to Ly Son, visitors will also enjoy king crab with soft, delicious and extremely nutritious meat.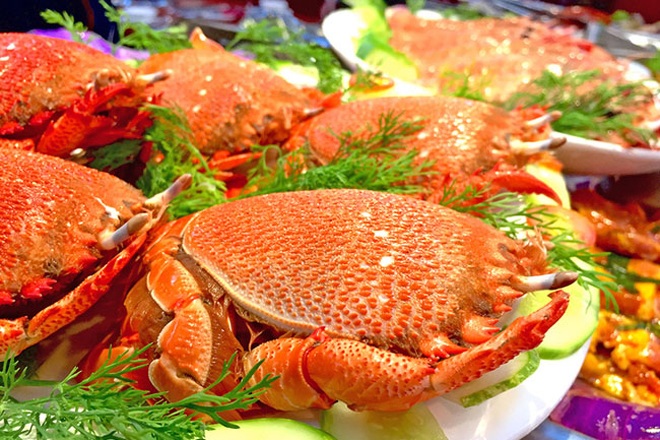 Evil fish
Quite similar to the shape of freshwater tilapia, but evil fish live mainly in the reefs. Ly Son people share that it is quite difficult to catch them because they hide very quickly. But their meat is sweet and chewy, has a very unique fatty taste that once eaten will make you remember forever. The most popular way of cooking is grilling, you will enjoy the feeling of eating hot, smelly evil fish on the stove, eating with rice is really great, simple but extremely memorable.
Stir-fried oysters with papaya
Son oysters are oysters that live in coral sand layers, which can be the main ingredient for processing into dishes of steamed oysters, grilled oysters with garlic butter, fried oysters… However, the most rustic dish is prepared by the Ly Son people. In most wedding meals, the main dish is fried oysters with papaya, a dish that blends the sweetness of oysters and the fruity sweetness of papaya.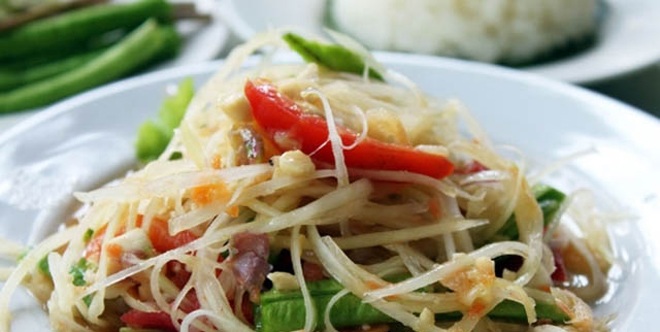 Snail statue
The elephant snail is a very large snail, the flesh is white and clear, crispy and has cartilage tendons, so it is quite attractive to eat. Famous as the hometown of the statue snail, when coming to Ly Son, you should immediately try the dishes made from this wonderful snail. The two most popular ways of processing are snail porridge and mixed snail dish, also known as snail salad.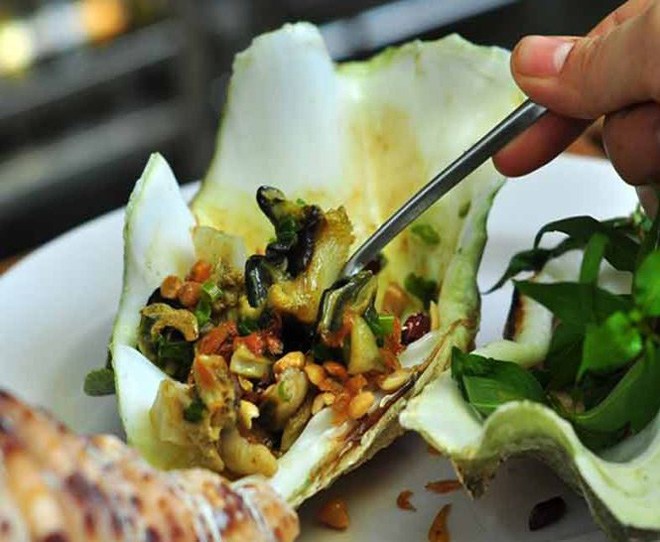 You are reading the article
Come to Ly Son, remember to enjoy 7 specialties that are both delicious and strange with very reasonable prices

at
Blogtuan.info
– Source:
Eva.vn
– Read the original article
here