Katie Smith, now 30, is a gym teacher in New South Wales, Australia. To avenge her husband's affair with another, Katie had an illicit relationship with a 14-year-old male student. The two often exchange "hot photos" for each other, even hugging and kissing in the parking lot. When the truth was discovered, Katie received a well-deserved prison sentence.
Katie's bad behavior began nearly four years ago, when she was just 26 years old. At that time, Katie was a PE teacher at a public high school and the other male student was only 14 years old. When this male student befriended Katie on the social network Snapchat, she agreed.
Just about a week later, Katie and the male student began exchanging messages, then sending sexually explicit photos to each other.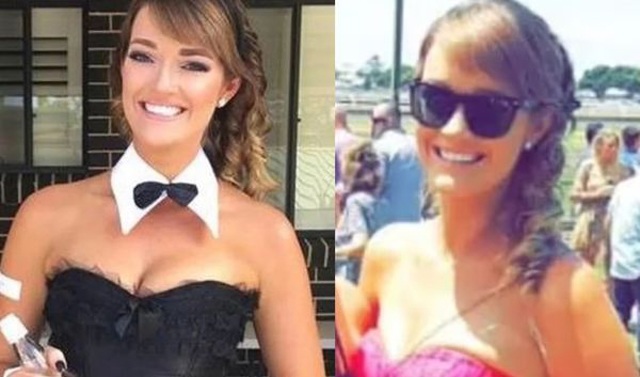 Katie Smith.
On one occasion, this male student left his classroom to another room where Katie was using the computer. The two kissed there, even the female teacher Katie pulled her shirt down in front of the male students.
During the school holidays, Katie and the male student made an appointment to meet in the parking lot. There, the two continued to hug and kiss, even touching sensitively.
This unbelievable relationship lasted from late 2018 to around February 2019, when it was discovered when a pornographic video of female teacher Katie was distributed in the school. When the other male student called Katie, she told her that the police were at her house and warned the boy not to reveal anything or they would both be in trouble.
When the police brought her to the interview station, Katie still refused to admit her crime. She asserted that it was the male student who was the "mastermind". Katie even said that she herself is "not sexually aroused when interacting with her students" but "desire for their attention".
Katie then went on to reveal that at the time of the crime, her marriage was in crisis. Katie was extremely heartbroken and angry when she found out her husband was having an affair with another woman. Katie discovered that her husband was sending erotic pictures to her neighbor.
In 2018, Judge Kara Shead of the New South Wales State Court found Katie Smith guilty of soliciting, indecent assault and sexually abusing a child aged 10-16. At that time, Katie was sentenced to 3 years and 10 months in prison, with 2 years and 3 months without parole.
As planned, Katie will be released in December 2022, but recently, this woman was released from prison early when her appeal was accepted and the court found the previous sentence to be excessive. hard on her.
The court received information that Katie had a personality disorder at the time of the crime, so the above sentence was unjust to her.
On February 3, 2022, the judge re-sentenced Katie to 2 years and 4 months in prison and no parole for 1 year and 5 months. That means Katie was immediately released after 17 months in prison. However, she will continue to be subject to a community service order for the next 11 months.
You are reading the article
Detecting her husband's adultery, the female teacher acted unexpectedly with the male student, revealing a shocking image

at
Blogtuan.info
– Source:
Eva.vn
– Read the original article
here