Many people consider Tran Nghia very quiet and old compared to the age of 29. Is this true?
– Maybe so. I went through the innocent, innocent 20s, looking at everything bright and positive. Normally, I was very quiet, the more experienced I was, the more I became quiet after the struggles and upheavals of life. Actually, this I think is not only for me but for everyone.
However, I am only quiet in my thoughts, but in life, I am not a closed person. I can play with everyone, both the older and the younger. When I talk to young people, I am "infected" with their energy, excitement and enthusiasm. Meanwhile, older people influence me with certain mindsets or thoughts. I think that diversity is a positive thing.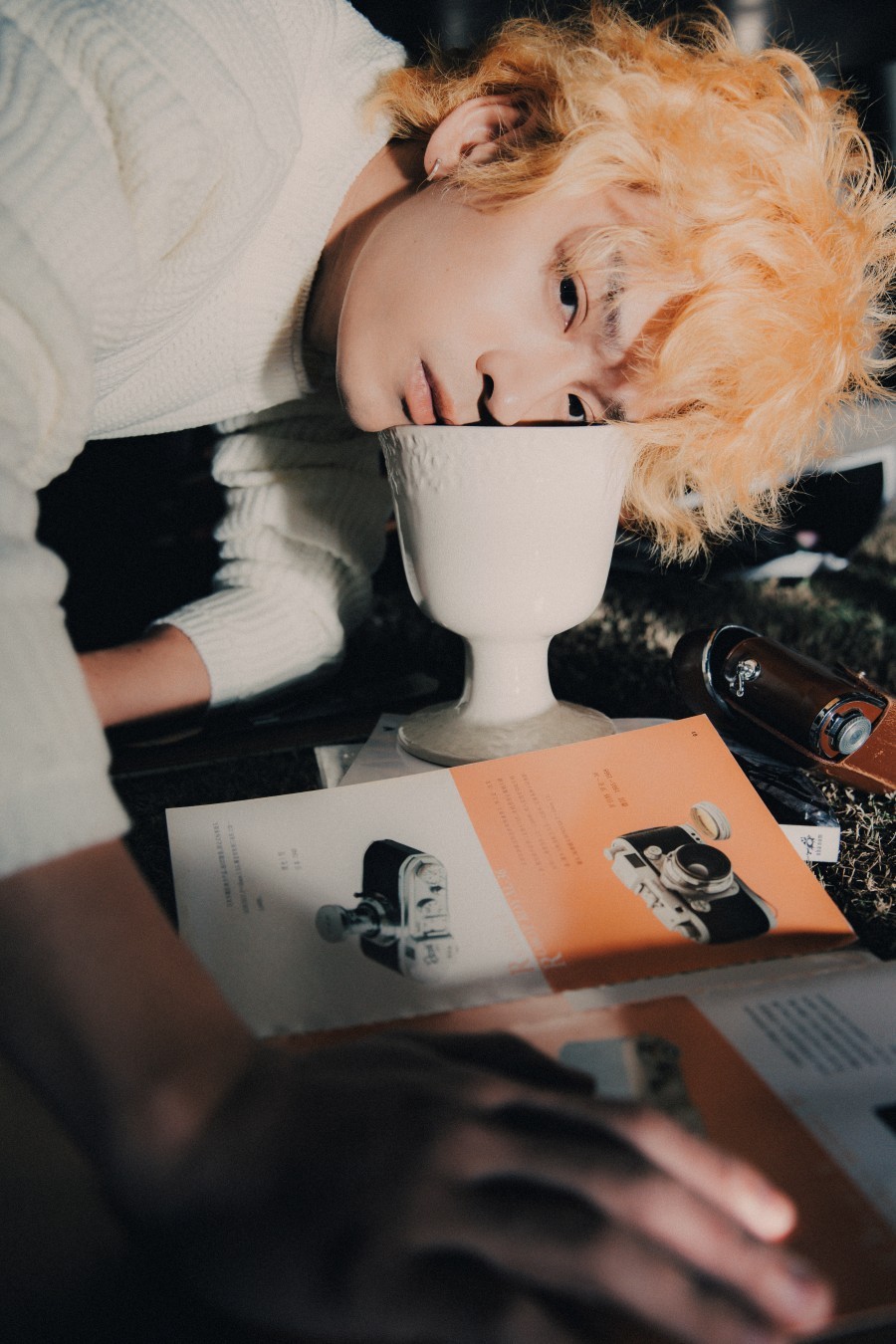 Do you ever feel older when you talk to people your age?
– That's when they told me: "Why do you think so negative?". In one story, people of the same age usually have a brighter mind than me, but I've struggled with life so much that I can't think like that (laugh).
So how about the love of a 29-year-old man? A man who is very quiet, and claims to be introverted, surely the girl next to him must be special? And the way he loves is also different from many others?
– My way of loving is not different from everyone else, I think. When entering a love story, the most important thing is to put all your feelings into it. Love is something that lovers easily understand and feel, without painting or plastering.
For a person who pursues acting career like me, the person next to me must really understand and sympathize, and be able to ignore it. They will inevitably have moments of self-pity, when there are times when I have to go away for a month because of filming, or only come home late at night. However, once understood, it will be a very long and strong love. The reason is because my point of view is very clear: Work is work, not related to outside life.
I have very limited contact, close to my co-stars, wherever I am. It never crossed my mind that co-workers could hold hands or cuddle comfortably. I set boundaries like that, so that people don't misunderstand my feelings and attitudes, I think that's also a way for people around me to feel comfortable and secure.
However, it's also very easy to "fall in love" when in your environment, there are always a lot of girls with outstanding looks, they are sexy and also extremely interesting? Many artists in showbiz also admitted many times that they had "fallen in love" with their co-stars…?
– People who know me say that I'm a bit conservative. Conservative here means that when I already have a thought, a belief, or a feeling in my head, it is very difficult for me to move. I thought it was just work, that's for sure.
When I'm pursuing a project, people often ask, "Do you have to have feelings for your co-stars to act?". Actually, my feelings at that time were for the character. The meeting between us at that time was also just to serve the role.
For example, when I participated in the movie "Mic eyes", Mr. Victor Vu said he would give me a month to meet Truc Anh, every day. We sat together in the office, including the screenwriter sister to talk about the script, each other's thoughts and lives, creating a certain closeness. In the movie, we are friends since childhood, if we just met and acted together, it would be extremely forced. We have to understand each other, so that in front of the camera, we are not far away and awkward.
Until the movie was released, I always made it clear to everyone that between me and Truc Anh was just brotherly affection, never falsifying to PR or promote the image. Many people think that I am conservative, but I think that conservatism is necessary. It is right for work and also helps to keep my life unaffected.
If I am not clear, how can my companion be assured? And like that, I will never find someone beside me and really understand me.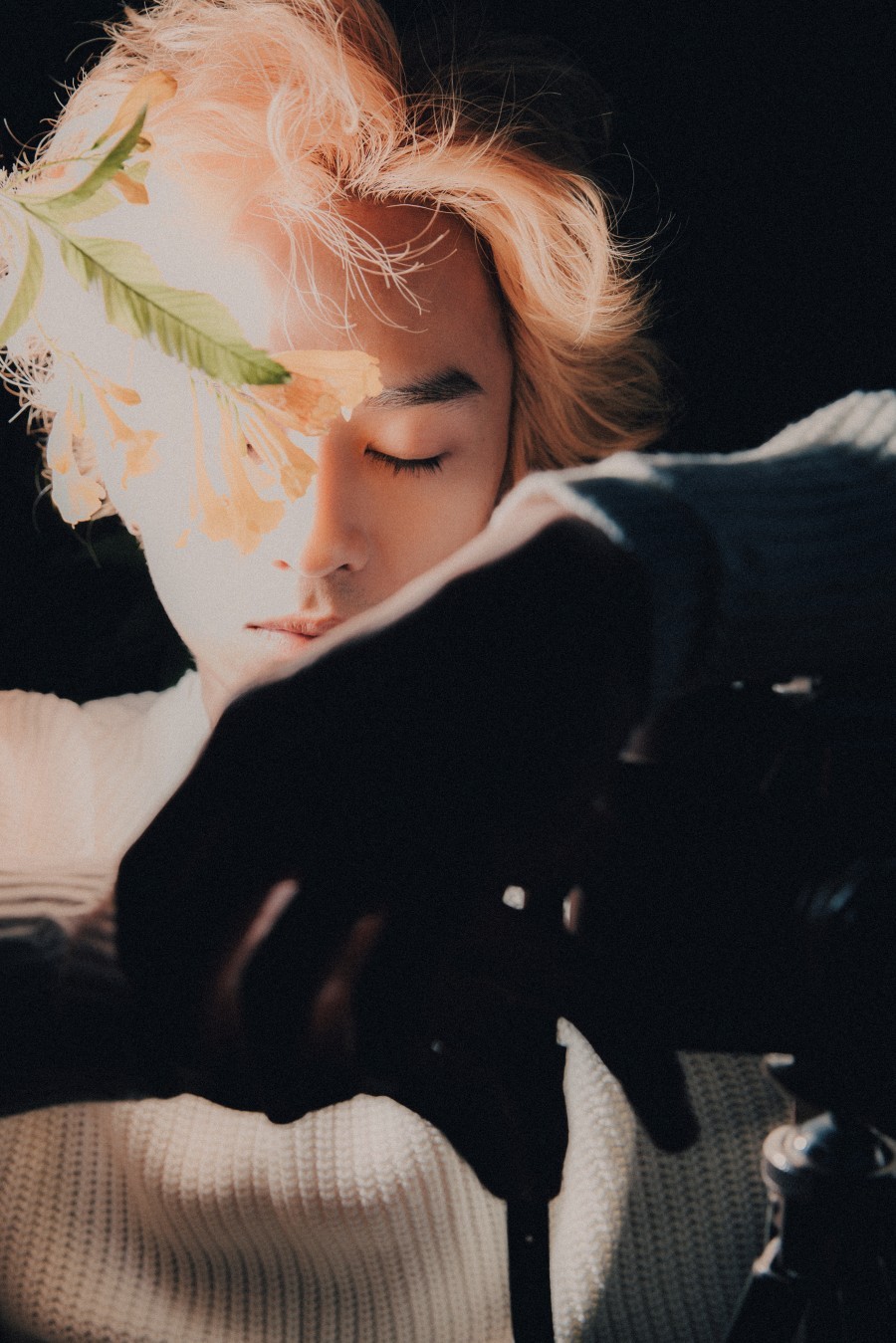 Does Tran Nghia set a certain boundary, such as not falling in love with someone in the same profession?
– Romance can't set boundaries, for me it's fate. When fate comes, I can't stop it, I can't avoid it.
Of course, when doing acting, no one wants their companions to be in the same profession, because this job is extremely hard. Because I work hard, I don't want the other party to have as much trouble as me. Both hard work and being busy will also make things difficult to last.
Thank you for sharing Tran Nghia!
Tran Nghia has participated in films: Yen's lifeTV series Afternoon across the old street, Quietly in the abyss, Balanha Inn... The role that made him most known to the public was teacher Ngan in the movie Blue eyes.
In the near future, Tran Nghia will return to the screen after two years of being affected by the Covid-19 epidemic with the project Jackpot Island – Mother of God Thien Linh. This is one of the horror movies with the biggest investment in 2022 with the participation of a series of famous faces such as Miss Tran Tieu Vy, Sam, Hoang Yen Chibi…
You are reading the article
"I limit contact and get close to my co-stars"

at
Blogtuan.info
– Source:
danviet.vn
– Read the original article
here