Tư vấn sức khỏe
Ich Nhi, 14-year journey of taking care of children's health in Vietnam
Mission to protect children's health in Vietnam
Children need to be carefully cared for and protected. Today, children still face many health risks. These are environmental pollution, climate change, epidemics; is the abuse of chemicals in many aspects of life, including preparations for children; is a nutritional imbalance, urban children are at risk of "obesity malnutrition", but many children in rural areas are severely lacking in nutrients…
Understanding this, with the mission of taking care of and protecting Vietnamese children's health, Ich Nhi has developed Ich Nhi children's health care products. This is the enthusiasm of the team of pharmacists and researchers at Ich Nhi, with the desire to contribute to creating a safe life for children.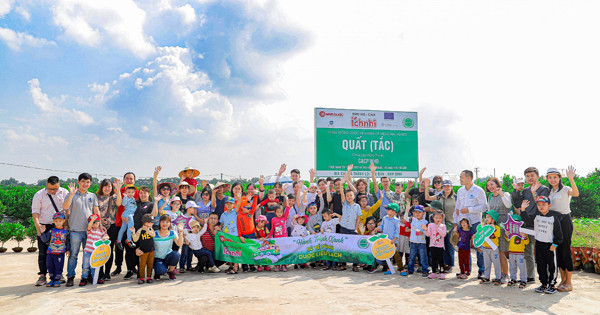 In 2009, the first bottles of Ich Nhi Cough Syrup were born, derived from folk remedies, with ingredients extracted from medicinal sources: kumquats, lemon basil, sand wings, honey… TPBVSK Ich Nhi Cough Syrup Helps to reduce runny nose, stuffy nose, support cough, relieve phlegm. Since its launch, Ich Nhi cough syrup has become a special "companion" in the family medicine cabinet.
Safety is the criterion that Ich Nhi always puts first. This motivates Ich Nhi to actively develop areas for growing clean medicinal herbs that meet international standards with GACP-WHO standards, to bring health care products produced from clean herbal sources. Accordingly, each medicinal herb contained in Ich Nhi Cough and Cold Syrup is grown and harvested by farmers in each suitable locality and climate zone: kumquat in Vu Ban – Nam Dinh, kumquat in Bac Ha – Lao Cai , buckwheat in Doan Hung – Phu Tho, lemon basil in Tan Hong – Dong Thap. From the source to the production line meeting GMP-WHO standards, Ich Nhi Cough and Cold Syrup products ensure stable quality when reaching consumers.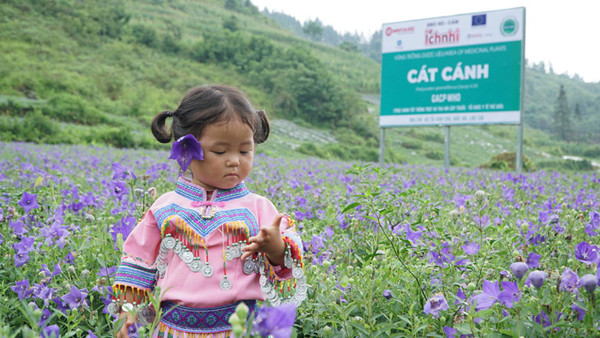 Ich Nhi cough syrup is consulted by experts, available in every family's medicine cabinet, and has been trusted by millions of Vietnamese mothers for their babies. With Ich Nhi Cough Syrup, children are happy and healthy on the journey of growing up, comfortably enjoying their childhood. For many years in a row, Ich Nhi cough syrup brand has become the leading brand in child care and health protection in Vietnam.
Development of specialized product sets
Up to now, nearly 14 years in the market, Ich Nhi Cough Syrup has developed more specialized products for children by age such as: Ich Nhi Cough Syrup without sugar, Ich Nhi Cough Syrup 3+, Ich Nhi Lozenges …
Not stopping there, Ich Nhi brand also brings suitable products to meet the needs of Vietnamese children. Ich Nhi's children's health care product set includes:
TPBVSK line supports respiratory care: Ich Nhi Cough Syrup, Ich Nhi Cough Syrup 3+, Ich Nhi Cough Syrup without sugar, Ich Nhi lozenges, Ich Nhi Eucalyptus Oil.
Product line to support micronutrient supplementation, increase baby's resistance: Ngon Ngon Ich Nhi Plus Syrup.
Oral care line for children: Ich Nhi herbal tongue gauze, Ich Nhi herbal toothpaste; Ich Nhi toothbrush.
Product line to care and protect young skin: Ich Nhi herbal shower gel, Nhi useful herbal bath water, Ich Nhi baby skin cream.
In addition, Ich Nhi also has gummies that are attractive to young children named: Ich Nhi Probiotic Gummies, Ich Nhi Calcium – D Ich Nhi Gummies, Ich Nhi Resistance Boosting Gummies.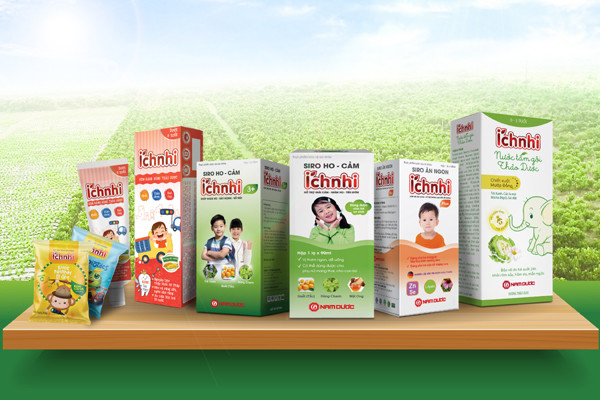 Ich Nhi's representative affirmed that Ich Nhi's products are of herbal origin and are extracted and quality controlled according to international standards from raw materials to production. Each product is carefully designed from quality to design.
"With the Children's Health Care Kit, Ich Nhi puts the baby's safety and mother's convenience first. Ich Nhi is proud when each item in the Ich Nhi Product Set becomes essential in her baby's house. The trust of mother and baby is the driving force for us to constantly strive, increasingly affirming the quality of our products, to become the leading child care brand in Vietnam," said Ich Nhi's representative. more.
Learn more about Ich Nhi products at:
Website: ichnhi.vn
Telephone consultation: 1800 64 68 45 (toll-free).
The products in the article are not drugs, and do not have the effect of replacing medicine.
Doan Phong
You are reading the article
Ich Nhi, 14-year journey of taking care of children's health in Vietnam

at
Blogtuan.info
– Source:
vietnamnet.vn
– Read the original article
here