Đầu Tư
Innovating the growth model, escaping the middle income trap
On April 26, the Central Economic Commission in collaboration with the German Development Cooperation Organization (GIZ) organized a workshop on "Transformation of growth models and economic restructuring: 35 years of experience in innovation".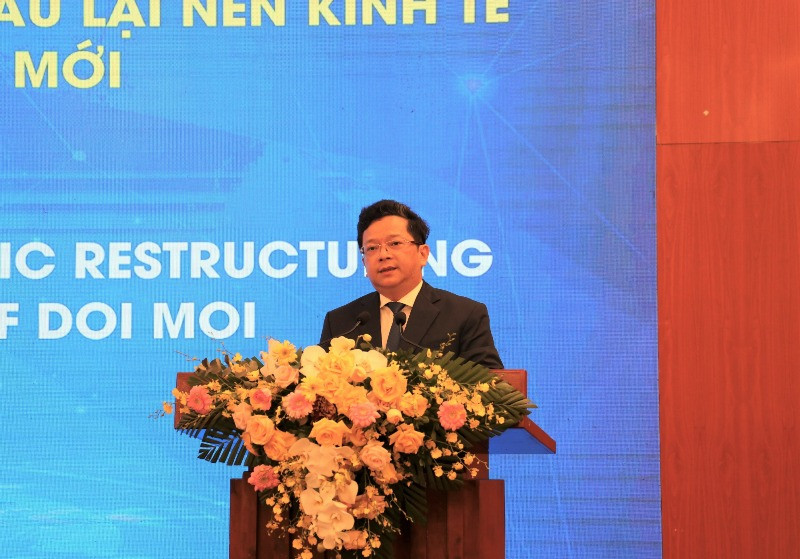 In the opening speech, Mr. Nguyen Duc Hien, Deputy Head of the Central Economic Commission, said that through practical assessment of the implementation process of a number of guidelines and policies related to innovation of the growth model, restructuring the economy shows that the achieved results are very clear such as: the basic macro-economy has been stabilized; economic growth achieved important results, the economic growth rate reached a good level, the growth model was gradually transformed in the direction of combining width and depth; the quality of growth gradually improved, although still at a modest level…
However, the transition to the growth model in depth is still slower than required. The growth model is still mainly based on input factors including capital, labor and resources. Labor productivity is still low and the gap between Vietnam's labor productivity and other countries continues to widen. The issues of restructuring the three focus areas, although implemented more substantively, have not yet accomplished many of the goals set out as planned. Public investment efficiency is not high and disbursement of public investment capital is slowest, especially ODA.
Prof. Dr. Tran Tho Dat, Former Rector of National Economics University, believes that the digital economy is a new growth engine in transforming growth models and restructuring the economy and proposes a number of solutions to promote economic growth. digital economic growth and suggest a number of solutions to promote the development of the digital economy such as: Need a framework strategy for digital transformation; Create basic conditions to attract capital for investment in digitalization of the economy, specifically digital infrastructure and services; Renovating the education – training system closely associated with digitization; Supporting businesses to start up, innovate, improve techniques and production technology; improve readiness for the digital age; closely linked with the FDI sector; Applying digital technology to the manufacturing and processing industry; ICT and Science and Technology industry; finance, banking, insurance and real estate industries; Ensuring information security and safety, creating conditions to promote the development of the digital economy.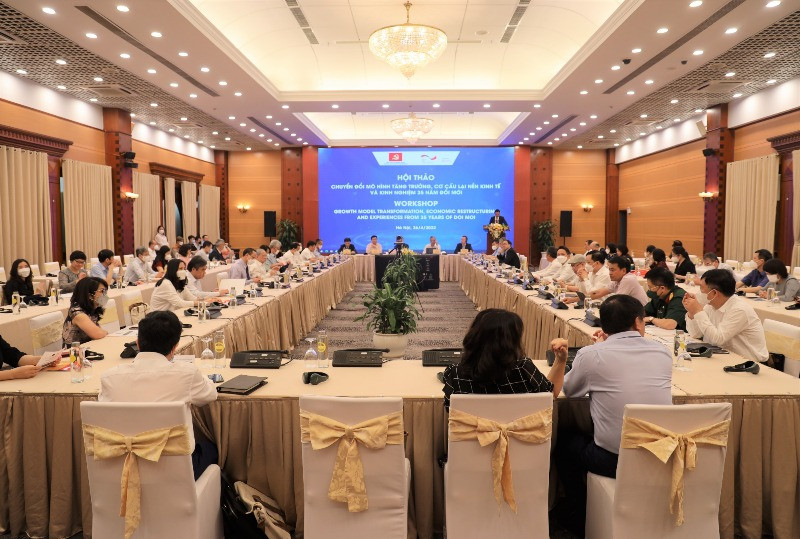 Assoc.Prof.Dr. Tran Dinh Thien, former director of the Vietnam Institute of Economics, emphasized the fundamental and fundamental changes of the economy such as: synchronous development of all kinds of markets, paying special attention to the development of investment resource markets. in, especially the land market; building a state of creation and development in the spirit of serving the market, serving businesses, and a modern development governance institution in line with integration commitments; adhere to the principle of "internal resources are decisive, external resources are important" in developing Vietnamese business force and implementing strategies to attract FDI; and make the most of its latent advantages, strive to build good institutions, encourage innovation, consider science, technology and human intelligence as the most important development drivers of the coming period.
Dr. Jonathan Pincus, Senior Economic Advisor, UNDP. Dr. Jonathan Pincus said that in order to narrow the gap between Vietnam and developed countries, besides maintaining a much higher export-to-GDP ratio than other countries, Vietnam needs to solve import problems. export many high quality input products for export. Besides, most of Vietnam's private enterprises are very small; Large private enterprises are not processing enterprises but real estate enterprises through land speculation. It is necessary to create a mechanism and level playing field for domestic and FDI enterprises, with special attention being paid to the financial mechanism for small and medium enterprises, especially micro enterprises.
"Besides, Vietnam needs to better transform from making strategies and plans to implementing strategies and plans through reducing fragmentation of power in the implementation process" Dr. Jonathan Pincus recommends.
Ha Duy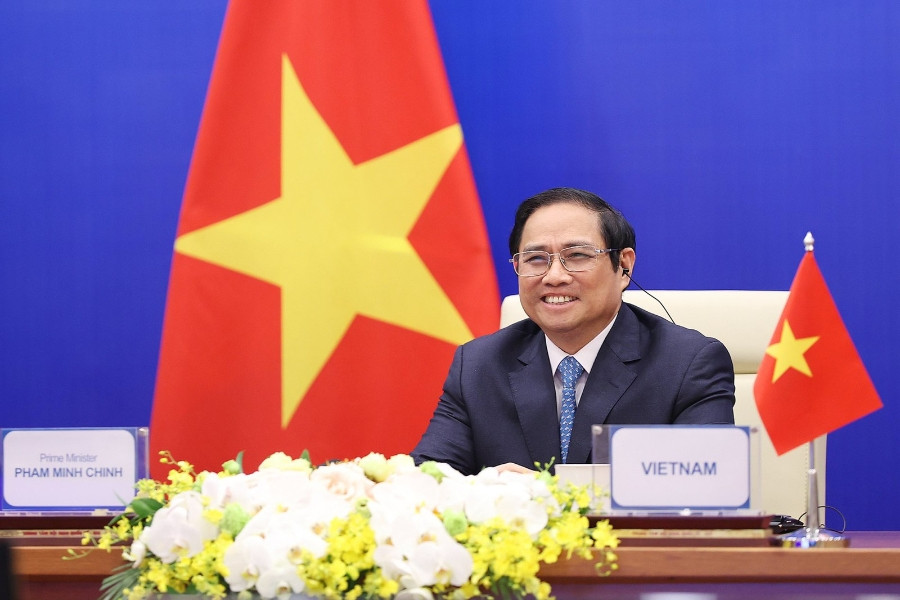 Prime Minister: Do not trade water security for economic growth alone
Prime Minister Pham Minh Chinh proposed three groups of solutions to promote and improve water quality, ensure water security, sustainable and efficient exploitation and use inter-country water resources in an equitable and fair manner. harmony, rationality, cohesion, mutual benefit.
You are reading the article
Innovating the growth model, escaping the middle income trap

at
Blogtuan.info
– Source:
vietnamnet.vn
– Read the original article
here