Color of banana corresponding to the ripeness of the fruit. Some people like to eat bananas when they have just turned yellow, while many people like the sweet taste of bananas whose skin has been dotted with small brown spots – folk also call it "banana with eggs".
The ripeness of bananas creates different flavors and also has different special effects on health.
1. Eat green bananas
Green bananas have been shown to have 20 times more resistant starch than ripe bananas. This is a form of starch that is not digested as it passes through the small intestine, which has similar properties to soluble fiber. Resistant starch slows down the rate at which carbohydrates in fruit are converted into glucose (sugar) and absorbed into the bloodstream.
Green bananas have a lower glycemic index (GI) of 30 than ripe bananas (58).
Green bananas are extremely high in resistant starch. Illustrated photo.
Resistant starch is not only good for stabilizing blood sugar, but also nourishes the beneficial bacteria that live in the gut. Therefore, resistant starch can enhance digestive enzymes, help the body digest carbs and absorb vitamins from food, and protect the body against harmful microorganisms.
Professor Gordon Carlson, consultant gastric surgery, Salford Royal Hospital (United Kingdom), said he has a habit of eating a green banana a day to promote intestinal health.
The benefits of green bananas have also been confirmed in a large review of 18 nutrition studies published in the journal Nutrients in 2019.
The results of these studies show that green bananas can help reduce gastrointestinal symptoms (such as diarrhea, constipation) and support the prevention of a number of other diseases, including intestinal cancer. Green bananas also help prevent or treat type 2 diabetes.
Unlike other foods, the resistant starch found in bananas does not break down but increases when cooked. In fact, a study published in the Malaysian Journal of Nutrition in 2018 found that the content of resistant starch in green bananas increased after the bananas had been boiled.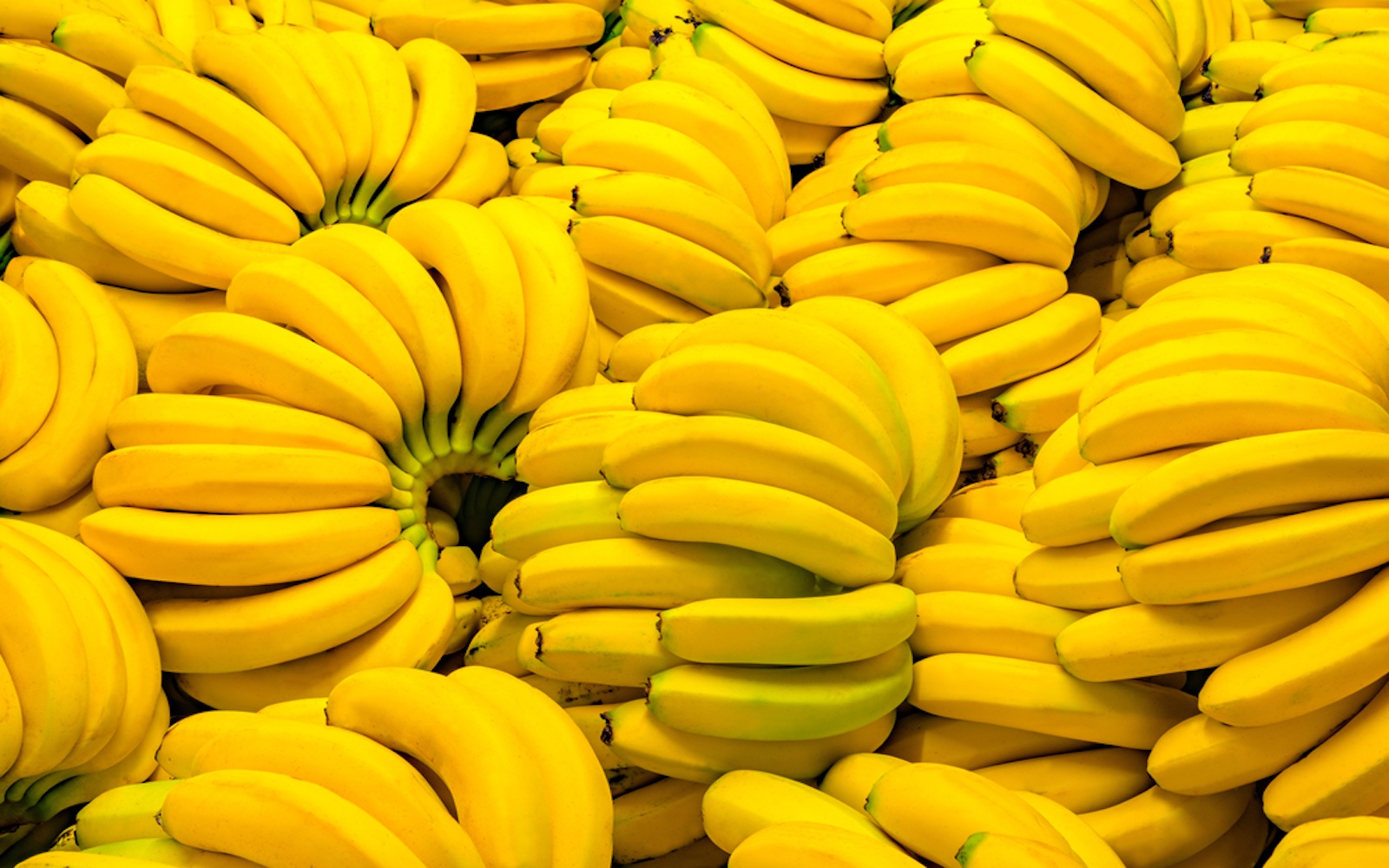 2. Eat ripe yellow bananas
Some micronutrients may be lost as the bananas mature, but the antioxidant content peaks and supports improved immune system health. Illustrated photo.
During the ripening process, the starch in the banana turns into sugar. In 100g of green bananas, there are 3.2g of sugar, but 100g of ripe bananas contains 12g of sugar.
"This is why bananas are one of the fastest sources of energy for athletes," says Dr. Sarah Schenker, a registered dietitian.
The lower amount of resistant starch also means that ripe yellow bananas are easier to digest. If you are having digestive problems, green bananas can make you feel gassy or bloated.
Dr. Schenker suggests that the health benefits of yellow bananas outweigh those of green bananas.
"Bananas contain a number of plant compounds, such as carotenoids, that are good for the eyes and may aid in the prevention of certain cancers. The bioactivity of this compound becomes stronger as the bananas ripen," the woman said. experts said.
"With less starch, the digestive system will absorb nutrients more quickly."
Bananas have B vitamins as well as antioxidants like vitamins A and C. Bananas are also a good source of iron, magnesium, manganese and potassium.
Some micronutrients may be lost as the bananas mature, but the antioxidant content peaks and supports improved immune system health.
A study published in 2014 in the journal The International Food Research showed that vitamin C levels increase during banana ripening but decrease when bananas are overripe.
Dr Sangeetha Thondre, senior lecturer in nutrition at the Oxford Brookes Center for Nutrition and Health (UK), agrees.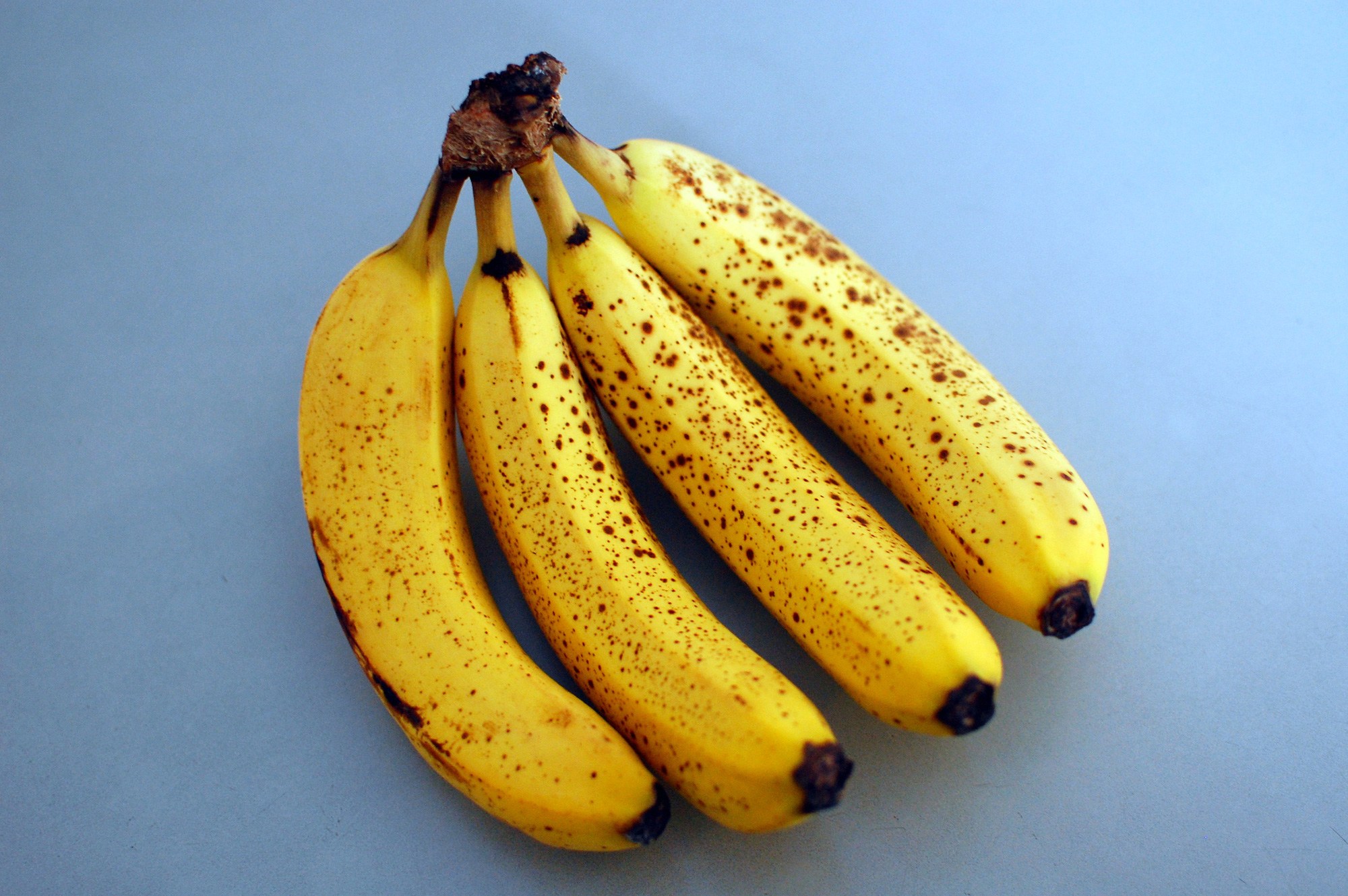 Ripe bananas with brown spots on their skin have many health benefits. Illustrated photo.
3. Eat bananas and pickled eggs
Brown spots on ripe bananas indicate more starch has been converted to sugar.
Scientists discovered that during ripening, bananas release a chemical called tumor necrosis factor (TNF). This substance supports the body against abnormal cells and boosts immunity to fight cancer.
In a 2009 study published in the journal Food Science and Technology Research, scientists at Teikyo University, Japan, discovered that ripe bananas effectively enhance the strength of white blood cells. platelets (infection-fighting cells) 8 times more than green bananas.
Accordingly, scientists say that the anti-cancer ability of this fruit will gradually increase with maturity.
4. Are brown bananas (ripe bananas) edible?
Don't throw away ripe bananas. Illustrated photo.
During ripening, bananas produce ethylene gas and impart a brown color to the banana peel. It is this that changes the texture as well as the taste and nutritional value of bananas.
When bananas are overripe, most of the starches are converted into sugars and at this point bananas are a great source of natural sugars. Dr. Schenker recommends that people use this banana instead of sugar in cakes or ice cream.
"Using ripe bananas instead of sugar is very healthy because bananas also provide a number of essential nutrients such as potassium, vitamin B6, folate, vitamin C," said Dr. Schenker.
Finally, when the banana is fully ripe, the banana peel turns completely brown. At this point, the nutrients will be gradually lost, bananas can ferment, have a smell of alcohol and can contain up to 0.5g of alcohol per banana.
Lab studies have shown that you can extract ethanol (alcohol) from ripe bananas, but only after adding yeast and sugar.
You are reading the article
Is it better to eat green bananas, ripe yellow bananas or ripe eggs?

at
Blogtuan.info
– Source:
Eva.vn
– Read the original article
here