Business
Luxurious life, many blood relations, in the house there are jets
Get rich like a rocket in just a few years
According to Forbes statistics, at the end of the trading session on April 22, 59-year-old businessman Gautam Adani owned a fortune of 123.7 billion USD. This number helps him surpass the legendary investor Warren Buffett – who currently has $ 121.7 billion – to become the 5th richest billionaire in the world.
Adani is the founder and Chairman of Adani Group – a conglomerate operating in the port and energy sectors of India with 6 listed companies. Shares of these businesses have risen from 19% to 195% this year, as Adani Group expands into renewable energy, communications, airports…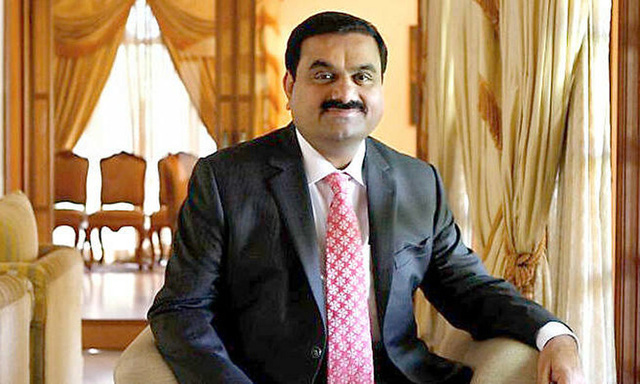 Although born into a poor family in the state of Gujarat with 7 siblings, Adani soon showed a gift in business and became famous today.
Two years ago, the owner of Adani Group was worth just $8.9 billion. That figure spiked to $50.5 billion in March 2021 thanks to a dizzying increase in stock prices – then continued to climb to $90 billion in March 2022. Witnessing the rocket-like development of this "coal tycoon" property, a source from Bloomberg even said that, Adani beat billionaire Elon Musk for the biggest growth in wealth since early 2021.
A fortune of nearly $124 billion now makes Adani the richest person in India, $19 billion more than billionaire Mukesh Ambani of Reliance Industries. Before that in recent years, these two billionaires have repeatedly won the richest position in Asia
Luxury living with villas, planes and luxury car collection
In early 2020, Adani acquired Aditya Estates for about $5.5 million. This property is located in Lutyens' Delhi, the most expensive residential area in New Delhi, covers an area of ​​1.4 hectares with a villa of about 2,322 square meters.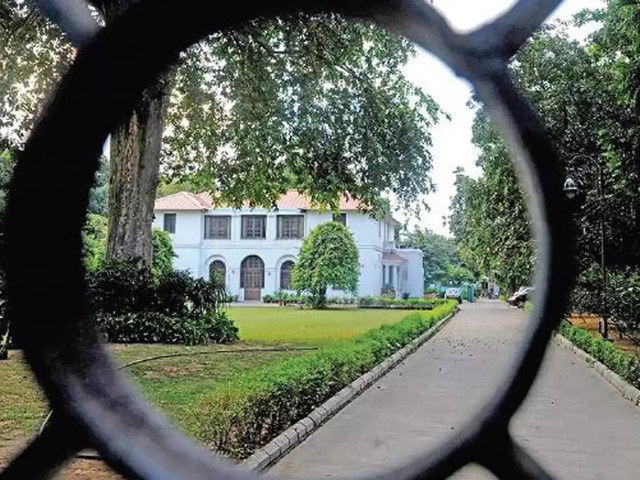 According to GQ India, this villa has 7 bedrooms, 6 living rooms and dining rooms, and a 650 m2 lot of land for employees. The estate also includes large gardens for billionaire Adani to walk around every day. (Source: Magicbricks).
In addition, he also owns a commercial and residential complex in his hometown of Ahmedabad. Abroad, he even owns large properties including Australia's Abbot Point Harbour.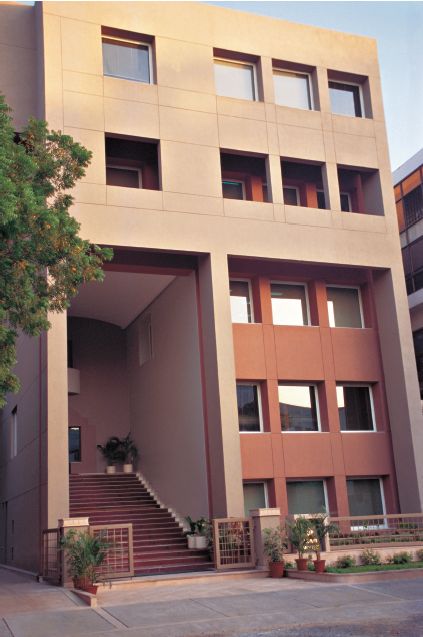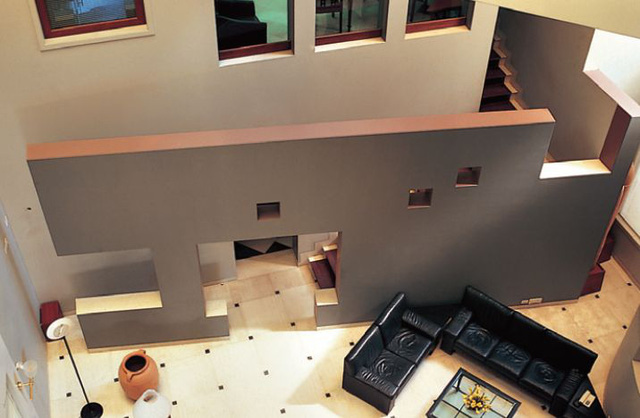 Inside the office of Adani Company, Ahmedabad, Gujarat. (Source: Pkdas.com).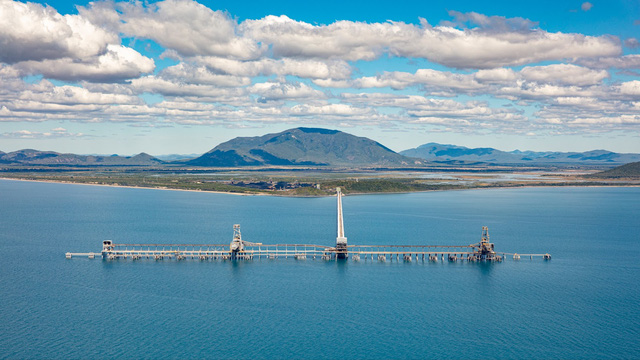 View overlooking Abbot Point Harbour, Gautam Adani owns a house nearby. (Source: Wikipedia).
Billionaire Adani has a special interest in aviation. In 2020, Adani Group acquired a 74% controlling stake in Mumbai airport, becoming India's largest private airport developer.
Few billionaires in the world own the largest seaport in India, co-developed a port in Sri Lanka and in less than 2 years own 7 airports, covering a quarter of air traffic. India.
The most recent example is the deal that the Adani Airport Group, led by billionaire Gautam Adani, won the right to manage Mumbai International Airport – the second busiest airport in India and became a major airport infrastructure business. best in the country. Also from here, referring to Gautam Adani, people immediately say "infrastructure billionaire".
For Adani, for his personal taste in flying, he owns three personal jets: a Bombardier Challenger 600 ($700,000-$900,000, according to evojets.com), an Embraer Legacy 650 (valued at $700,000-$900,000, according to evojets.com) cost about $15-19 million) and a Hawker 800 (worth $2 million).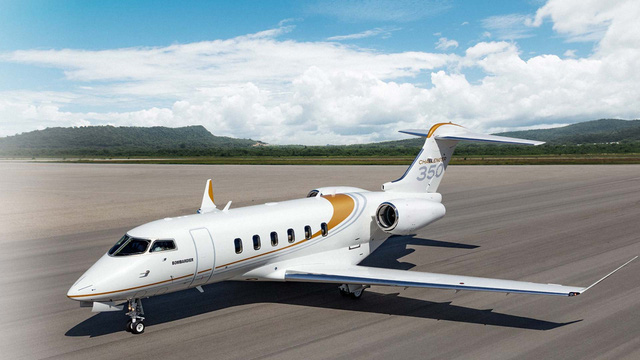 Bombardier Jets, one of Gautam Adani's three private jets.
In 2011, The Times of India reported that he had purchased a 15-seat Augusta Westland AW139 helicopter with a current value of about 1.65 million USD.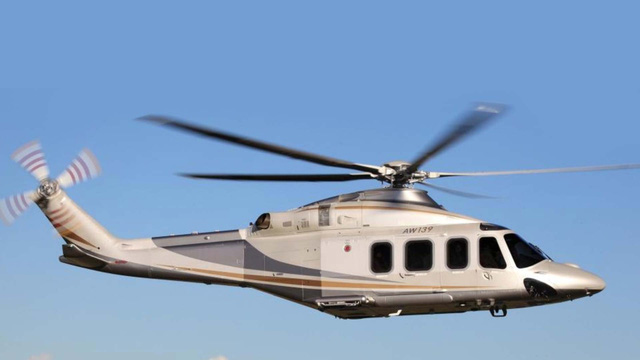 AgustaWestland AW139, one of three Gautam Adani helicopters.
Besides private jets, he also owns the world's most luxurious car collection with a BMW 7 Series limousine, a Rolls-Royce Ghost and a red Ferrari California, believed to be the car. his favorite car.
The stunning wedding of the tycoon's son
In 2013, the wedding of the groom Karan, the son of billionaire Gautam, and the bride Paridhi, the daughter of Cyril Shroff – the co-owner of India's largest law firm, caused a fever because of the luxury and regal extreme. According to the press of this country, the number of guests for this wedding is up to 22,000 guests – a truly unbelievable number.
After 4 days, the "coal tycoon" also entertained more than 8000 employees of Adani Group in an equally spectacular party. Food for the ceremony is also shipped from all over the world, including Italian, Thai, Lebanese, Gujarati, Hyderabadi or Rajasthani cuisine.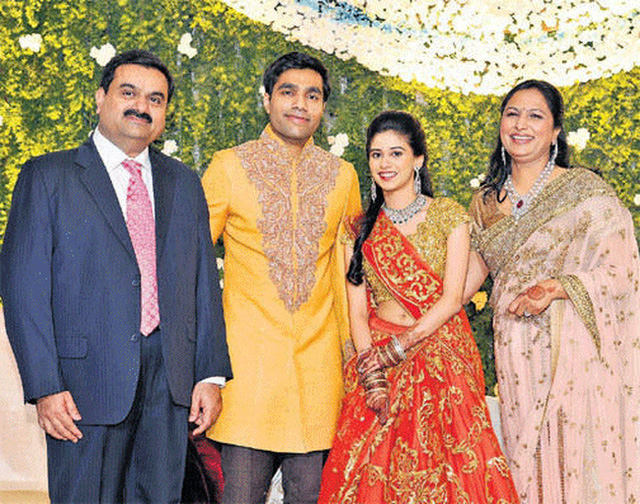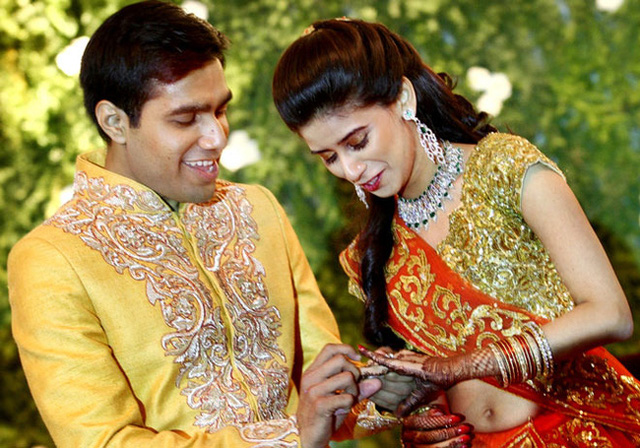 The bride of this tycoon's son is beautiful, and also from another rich family.
But the third party is where people witness more than 8000 most important VIP guests, including billionaires, politicians, businessmen and powerful leaders brought to the wedding party by computer. private jet flight arranged by Mr. Gautam Adani. The most powerful figures include the billionaire Ambani family, Prime Minister Narendra Modi and a series of other government leaders. This party was held at the Grand Hyatt, Goa.
In 2016, when Mr. Adani's family welcomed the birth of their first grandchild named Anuradha Karan Adani, netizens also gave her the nickname "reincarnated valedictorian". Born into the richest family in Asia, this niece is loved by everyone.
The life of Indian billionaires is getting more and more attention when not only are they rich, but they are also often impressed by their luxurious, luxurious and very classy lifestyle.
https://cafebiz.vn/vuot-mat-warren-buffett-ty-phu-chau-a-lot-top-5-ty-phu-giau-nhat-the-gioi-cuoc-song-xa-hoa- many-quan-he-mau-mat-in-nha-co-ca-dan-may-bay-phan-luc-20220425152003239.chn
You are reading the article
Luxurious life, many blood relations, in the house there are jets

at
Blogtuan.info
– Source:
cafebiz.vn
– Read the original article
here