Yolo
Miss Muoi Vlog tells a weird story when she goes to a flea market in a European country
The Vietnamese woman in Germany had witty sharing about her trip to the market in Italy.
Flea markets are no longer a strange concept in any country in the world. Roughly called it is a spontaneous open-air market where people come to sell or exchange goods. Flea markets usually do not have fixed stalls. Goods (both old and new) are often displayed on tables, spread on the ground, and hung on racks in the open air.
However, in each country, the products and prices are different. Flea markets also meet in different times and spaces. But perhaps, each place has its own impression that must go to know!
Recently, Ms. Le Van – a Vietnamese woman living in Germany – had an impressive experience at a famous flea market in the city of Ventimiglia (Italy) while visiting an acquaintance. With the nickname Co Muoi Vlog, Ms. Van has witty sharing about her trip to visit the flea market. There, she was also met with a sight she had never seen before!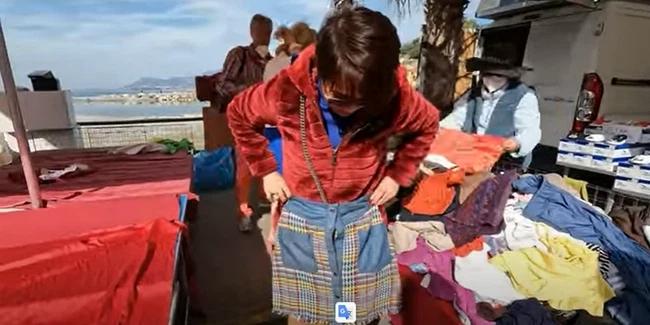 The clothes of the same price still have the tags intact.
"Brands" flea market in Italy costs only… 25 thousand VND!
Ms. Van took everyone for a walk around the market. The starting point is a piled-up clothes stall. It is said to be dumped, but all goods are brand new, still with tags. But the price is amazing.
"The counter Ten is choosing is a clothing store of 1 dong. That is, 1 piece only costs 1 euro (equivalent to 25,000 dong). The dress in Muoi's hand is only 25,000 dong. But these clothes are not sida. , box goods.
Brand new, with tags intact. This is in the form of inventory of stores selling retail sizes. So people sell them all. So I see what fits me, I can take it, but I can't ask for the size."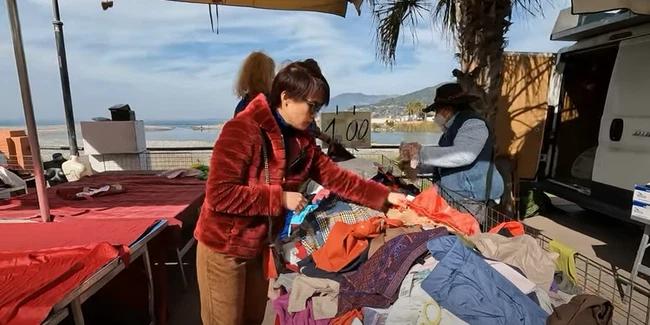 Ms. Van said that this market sells the most bags. Dried tomatoes are also a popular item.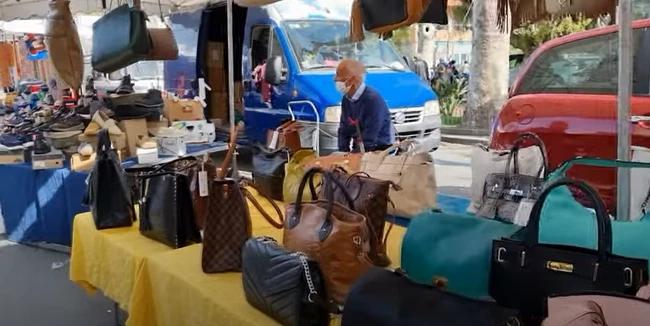 Moldy food is more expensive!
Besides, the food here is also sold at quite cheap prices. Food not as expensive as in Germany – where Ms. Van lives, but the quality is beyond the table.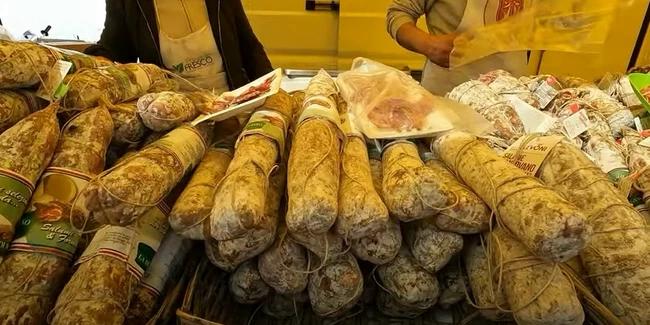 "In Vietnam, moldy goods are spoiled and must be thrown away. But here, the more moldy, the more expensive it is."
"Salted pork is so moldy, but the more moldy it is, the more money it makes. In Vietnam, moldy food is spoiled and must be thrown away. But here, the more moldy, the more expensive it is."Ms. Van said, referring to foods such as cheese, smoked meat…
Leather heaven in the middle of a flea market in Italy
When going to the counter selling leather goods such as belts, Ms. Van said that Italian leather goods are quite famous. The belt made of genuine leather also costs only 25 euros (equivalent to more than 600,000 VND).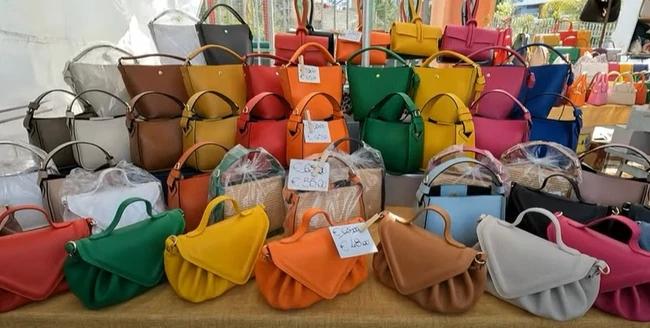 A corner of a leather handbag counter in a flea market in Italy.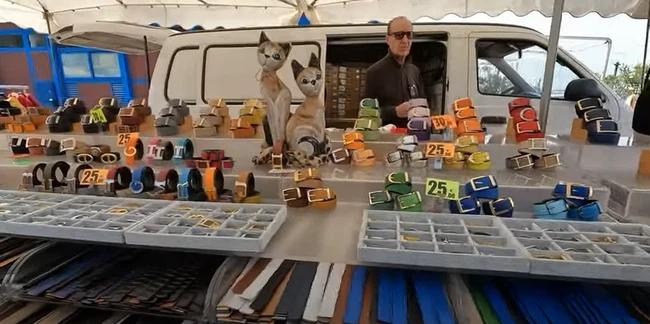 The belts are made from genuine leather but are quite cheap.
Ms. Van also witnessed a never-before-seen scene where "fake" sellers were hunted down and arrested by the police.
Bags that look exactly like the products of famous brands such as Chanel, Louis Vuitton … are widely sold. Sellers also spread the land to sell and constantly have to be alert, ready to run if "there is a turn".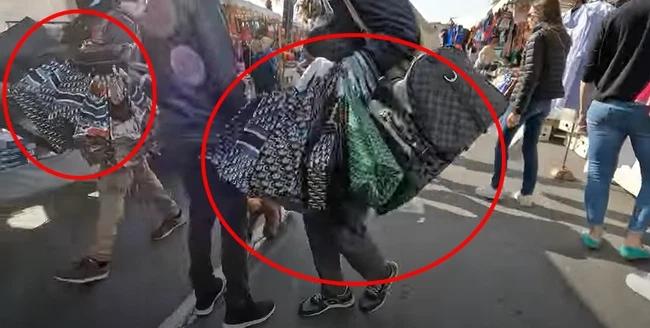 The scene of two guys having to run away from the police because of selling "fake" branded goods.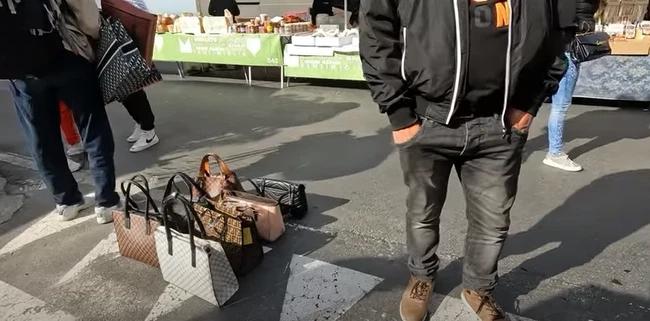 "Fake" brands are sold on the ground.
According to the Law and Readers
You are reading the article
Miss Muoi Vlog tells a weird story when she goes to a flea market in a European country

at
Blogtuan.info
– Source:
2sao.vn
– Read the original article
here