Học Đường
Life Style
The billionaire suddenly became empty-handed, his son went to distribute leaflets, served tables, and delivered goods for a living and the unexpected ending
1. Great young master with a luxurious life, spending money like paper
Born and raised in a family with a billionaire father, possessing a huge fortune, since childhood, Ly Huc has been living in luxury. Growing up with an over-indulgent mother, Ly Huc became a notorious playboy who only knew how to play, drink, eat, and spend money like water. Every day, having to see his son's drunken, depraved appearance, billionaire Ly is extremely heartbroken and helpless.
If this continues, my son's life will be ruined. He has warned and advised many times, but this "son of heaven" does not take it seriously, he thinks that his father's money will be enough for him to eat and drink for the rest of his life, so why must he live so hard?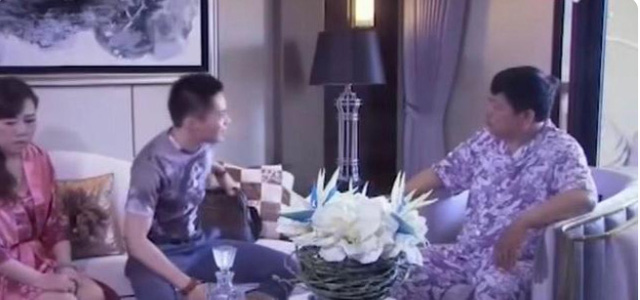 One day, when he and his mother were at home, suddenly a group of debt collectors broke into the mansion to smash, destroy, and rob the property. Mother and daughter did not understand what was happening, so scared that they could only hide in a corner.
As it turned out, his father's company was at a loss, couldn't turn the money around, so it borrowed money to mass produce components. However, the foundry took the money and fled, the company had no goods to deliver and had to shoulder a lot of debt. Although he sold the entire company, but only partially paid off the debt, his family officially went bankrupt.
With no money left in his pocket, the villa was also taken into debt, his family had to move to a tattered, shabby slum in the suburbs. However, Ly Huc lived in luxury all his life, never going through miserable days, completely unable to accept this ironic reality.
Ly Huc went out to find a job, distributed leaflets, but returned after half a day, expressing helplessness: "I can't stand it anymore, I want to play games and learn game programming. But the situation was at that moment. This family basically can't pay the tuition fee."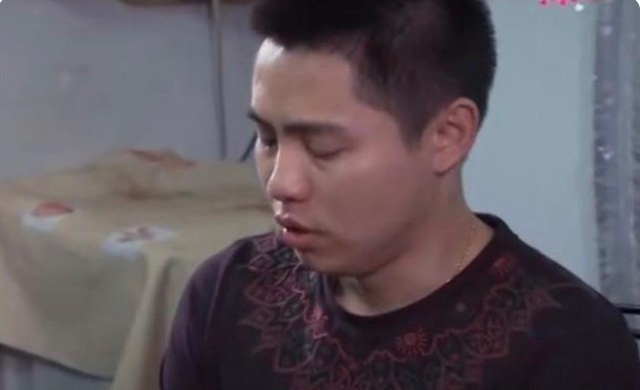 2. Life is unbelievably tragic

At the end of despair, Ly Huc and his father reached out to employees and former shareholders in the company to beg for help. However, what they received was only contempt and humiliation.
When he found Mr. Luu – a former employee of the company, he not only did not lend him a penny, but also insulted Ly Huc: "A rebellious boy like you who doesn't think about his father's face like you every day. gathering to play, now bankrupt, still dare to come here to borrow money?" Mr. Liu's arrogant attitude made him extremely dissatisfied and angry.
Before, when his father was still at the peak of fame, everyone he met had to bow, but even in a dream, he could not have imagined that he would have such a humiliating day.
Father and son were kicked out like beggars, Ly Huc forced his father to go to his aunt's house to borrow money. However, his uncle was an extremely stingy, miserly person, who had never given anyone any money before. Although the aunt and uncle were very sorry for the father and son's situation, she was also "powerless".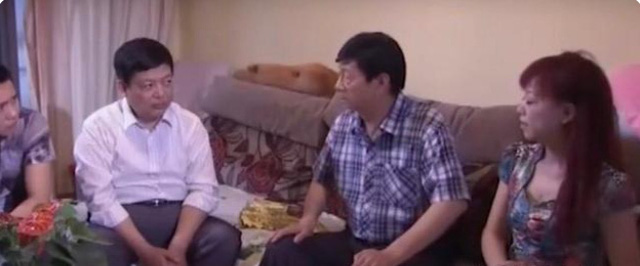 "What about relatives? My house is not a relief station, if you want to beg, don't come here. Moreover, no matter how much you borrow, it's not enough for this mischievous boy to destroy." Every word of his uncle was like a bucket of cold water thrown straight into Ly Huc's face. The indifference of relatives and friends really made him despair.
Lost house, lost car, no longer lost computer, car, even mobile phone has become a luxury, how should he live now?
Mr. Ly angrily slapped his son in the face: "Bastard, I worked hard to earn money to raise you to grow up to become a person like this? When you were a child, you were obedient, obedient, had ideals and were thirsty. But look, now what? If you want to live, make money yourself."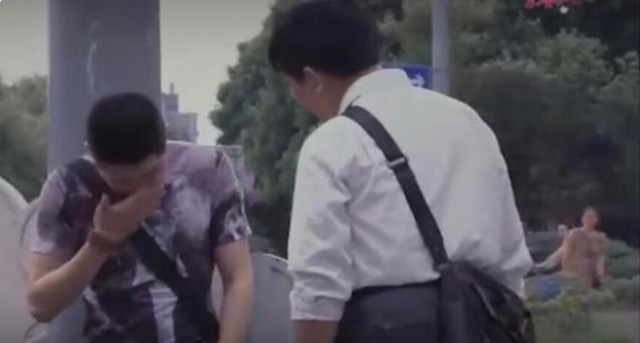 3. "Enlightenment" and "rebirth"
The next day, Mr. Lee went to look for work. But because of his advanced age, no company agreed to recruit. He had no choice but to go to work at the construction site. At noon, Ly Huc's mother told him to go and bring rice to his father.
Seeing his father under the scorching sun, sweat like rain, sunburned shoulders, Ly Huc was very uncomfortable in his heart. Mr. Ly was eating, when the foreman used a big punch, shouting that it was not time to eat, if you want to eat, don't do it, but get out!
Ly Huc couldn't stand it, he got angry and quarreled with the foreman. His father only knew how to drag him away, begging the foreman: "My son is stupid, has eyes but can't see Thai Son mountain. Please boss, please don't accept it and let me continue to work…" .
At this time, Ly Huc finally understood his son's duty, couldn't let his father suffer any more, he went out to find three part-time jobs, distribute leaflets, go to restaurants to do housework, and do housework. driver. Every day he worked hard from morning to night, but no matter how difficult it was, he had to grind his teeth to endure.
At the age of 24, Ly Huc realized that making money is not easy. He blamed himself because in the past days he only knew how to play and spend lavishly. Experiencing the event of family bankruptcy, relatives and friends turning their backs, he understood the heartache and hardships of his parents. Ly Huc now compared to the idle guy of the past is really much more mature.
After many days of hard work, Li Xu himself earned the first 4000 yuan in his life to give back to his parents. The two looked at their son and couldn't hold back the tears.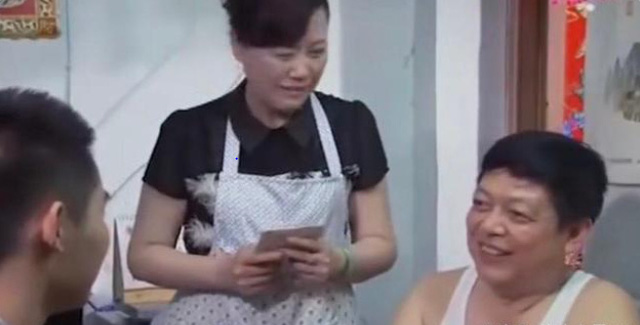 That night, his father promised to take the family out for a meal. However, when Ly Huc was stunned, this is not a popular restaurant but a luxury restaurant. "What are you doing, this money is my hard work, how can we waste it when we are no longer as rich as before?"
After a while, many other people also came in, it was the foreman who beat his father, Mr. Liu and the old shareholders who were ready to turn away when he came to beg for help, including his aunt and uncle. stingy, stony boy. Li Hu was stunned for a long time. What is this thing in the end?
Then his father finally told the truth. It turned out that his family was not bankrupt at all. All are plays set up by his father and everyone to teach him to be a human, making him feel like he's "reborn", thinking and becoming more mature.
Ly Huc understood everything, hugged his father and cried like rain.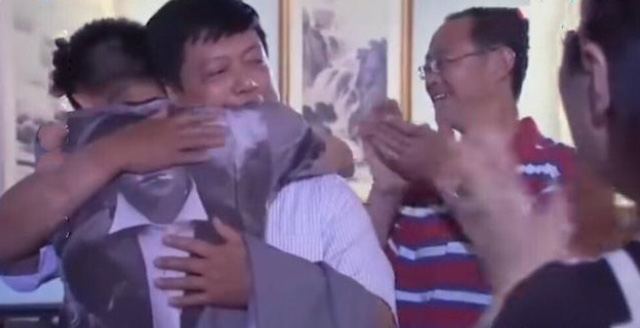 "Teach a man to fish than give him a fish". It is the responsibility of parents to raise their children to be "property", not to leave "property" to their children. The greatest power of parents is to give life to their children, and the greatest wisdom of parents is to source the inner resources for the growth of their children.
https://cafef.vn/ty-phu-bong-choc-trang-tay-con-trai-di-phat-to-roi-phuc-vu-ban-cho-hang-de-muu-sinh-va- ket-bat-no-go-20220425122746254.chn
You are reading the article
The billionaire suddenly became empty-handed, his son went to distribute leaflets, served tables, and delivered goods for a living and the unexpected ending

at
Blogtuan.info
– Source:
Kenh14.Vn
– Read the original article
here