Giải trí
The famous female singer after one night, was given a big lump of money by Cam Ly's father-in-law-Star
Thuy Trang is one of the popular female singers during the "Dust Rain" program. She was originally a descendant, born into a family with a tradition of amateur and reformed music. From a young female singer, she suddenly became one of the leading folk music singers in Vietnam. Her name is associated with songs like I walk on young grass, Thunderstorms, Mother's heart…
There was a time when Thuy Trang disappeared from the music industry, causing many malicious rumors to appear. Recently in the program Where is happinessThuy Trang had a conversation with MC Cat Tuong about many milestones in her career and her special marriage in which the singer confessed first.
Thuy Trang shares her heart on television.
Received a large amount of money from Cam Ly's father-in-law
Thuy Trang said she studied cai luong at the School of Dramatic Arts 2, but she also studied vocals, so she often participated in ethnic music clubs. After finishing school, she could perform. She was convenient when turning to singing country music, performing every night in many venues.
She said that when she was allowed to perform in Da Lat, she was just a little girl who sang in a duet group, a trio, a choir group, but could not sing solo. At that time, her family didn't let her go, but she thought it was the decision of her life, she burned 3 incense sticks and thought if it burned out, I would go, then she packed.
Arriving in Da Lat, when she sang solo that day, she was sick, Thuy Trang "hit the cabinet" for the song Still love bitter vegetables growing summer vegetables and become "vedete" the whole show. At that time, she often sang ethnic music at Chinese restaurants, opposite there was a music stage of the show Duy Ngoc. Every time she passed the stage, she saw many stars on it and dreamed of one day having a banner hanging there.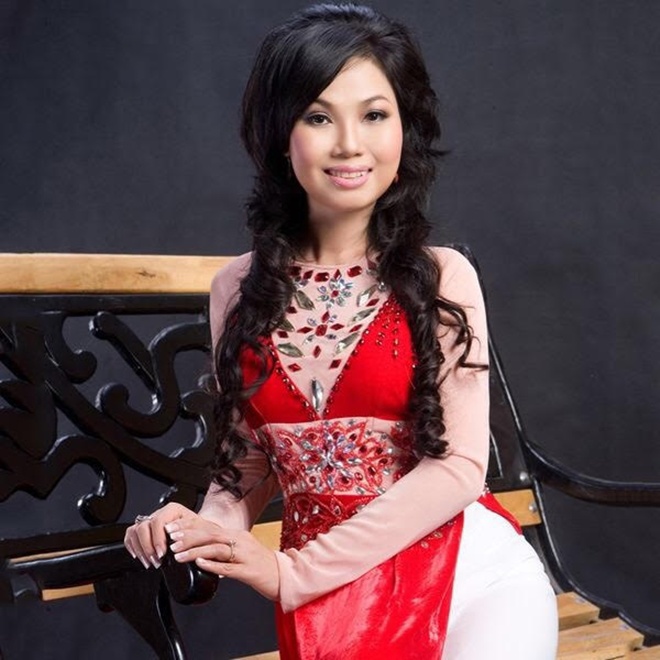 She was "famous overnight" thanks to the chance that fell from the sky.
By chance one day she went over there to see, the singer had not come yet, because she went to sing, she also wore ao dai. That day, at 9 o'clock, the singer had not arrived, the new program introducer asked Thuy Trang: "Wow, why do you go to the theater and you don't wear ao dai?" Thuy Trang said she sang on the other side, but today there were no guests, so she came here to watch the song. That person immediately invited Thuy Trang to open the show, singing a country song that she liked the most.
After singing, the audience cheered. Voting show Duy Ngoc at that time was very surprised, interviewed and asked to continue singing. The next day, she had a big banner. Thuy Trang thinks that she is too lucky, to be loved by the Chamber of Commerce, the opportunity suddenly came.
Thuy Trang says: "During the rainy season, many famous names such as Mr. Dinh Van, Ms. Tai Linh, Mr. Sy Ben, Mr. Che Thanh, Mr. Minh Thuan… When Trang sang there, Mr. Minh Thuan came and noticed this voice. . He introduced Thuy Trang to the stage in the city."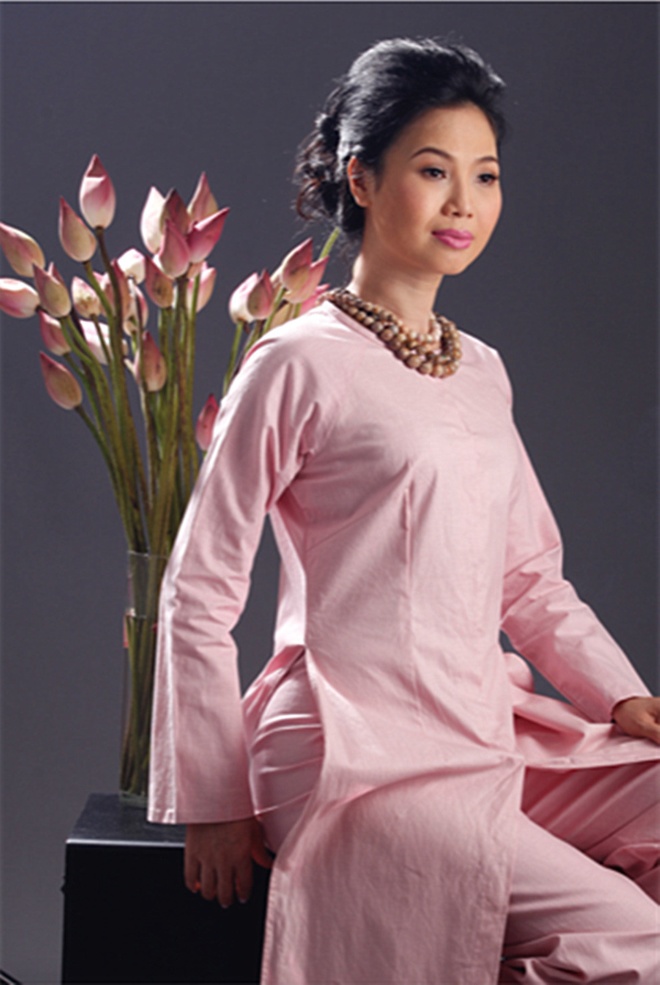 The singer was signed by her husband and father-in-law Cam Ly.
She went to the famous center of father and son Minh Vy (her husband Cam Ly) to audition. Cam Ly's husband says: "I heard a lot of people complimenting you so I invited you to come here. You sing a few lines for me." After singing the test, Minh Vy's father, Uncle Tu – the director of the center, agreed to sign the contract.
"After signing the contract, I gave Trang 5 million. God, when I took it home, I said: Take it carefully. Trang took 5 million on the street and was nervous, the first time I held a large amount of money! At that time! , Trang took a large amount of money to buy 7 pcs of ximen gold rings Singing the song "You walk on young grass" is Trang wearing 7 pieces, so many memories. In the past, when he went to shoot that song, he said 'how many gold rings are there. , I'll bring all my clothes'. How many suitcases can you sing with one song? she said.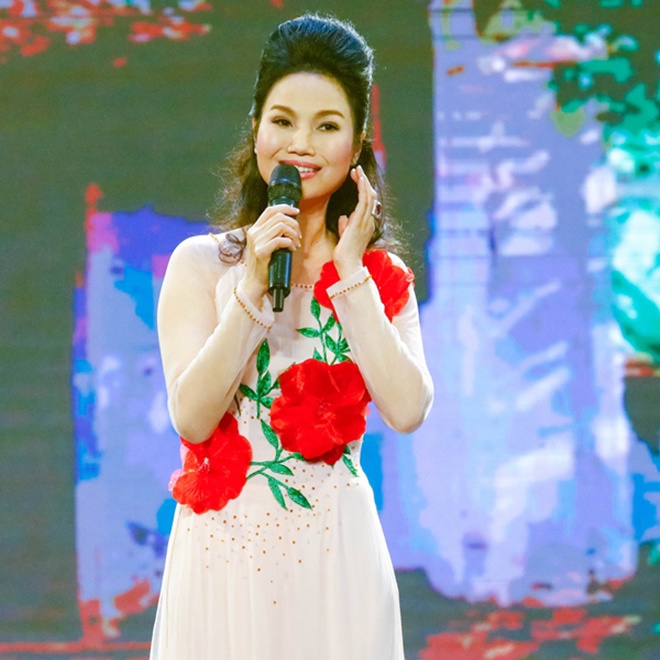 She got the first big money in her life.
The event that made her stop singing, it was she who confessed to her husband
There was a time when Thuy Trang disappeared from the Vietnamese music industry because her nose was blocked and she couldn't sing because she sang a lot of country music. In the past, we used to sing live, not lip-sync. She stopped for 2-3 years. Once again, when she completed her motherhood, she took another 5 years off. At that time, bolero music developed, many people wondered why Thuy Trang could not be seen. There are rumors that she passed away, some people think that she has gone abroad to live and quit her job.
Her husband advised her to rest for a while, calm down and recharge. When rumors of her death spread, many relatives called her husband, Thuy Trang, saying: "It's okay, sometimes people love me too much to pay attention to me. I keep reassuring like that, but actually I'm sad too."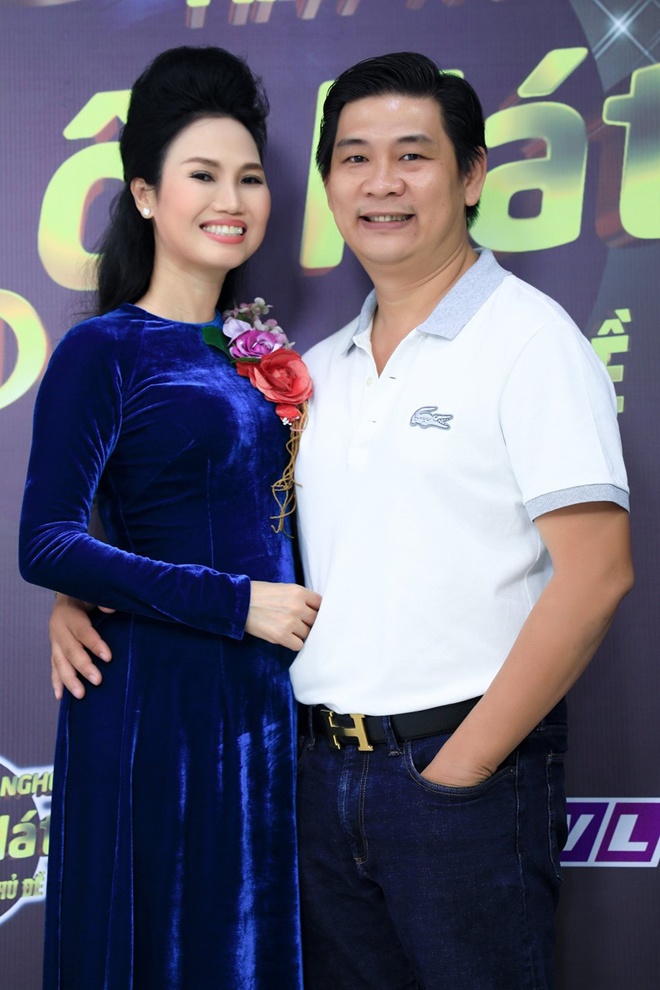 Thuy Trang and her rich husband.
Talking about the chance to meet her husband, Thuy Trang said that he worked as a car rental party, but in the past, the show used to hire to let singers sing. That day, she went with Uncle Duy Ngoc, singer Ngoc Anh and was directly transported by her husband. He loves Thuy Trang, every time she goes to sing, she takes her away. Thuy Trang is very shy and singer Ngoc Anh is the "maiden lady" connecting the two.
At that time, Thuy Trang was also famous, so her husband did not dare to confess, because she was loved by many audiences. He still drove Thuy Trang to perform like that, even without taking money, she often had to leave money at the key place and text him back. And it was she who confessed to her husband after knowing each other for 5-6 years. After returning from a Christmas show, he asked her if she was tired, had anything to eat while she ate a bowl of instant noodles at 12 o'clock at night, making her emotional. Thuy Trang opened up that considering him "above friendship", he was happy. The next day, he took her Honda to drive her to sing.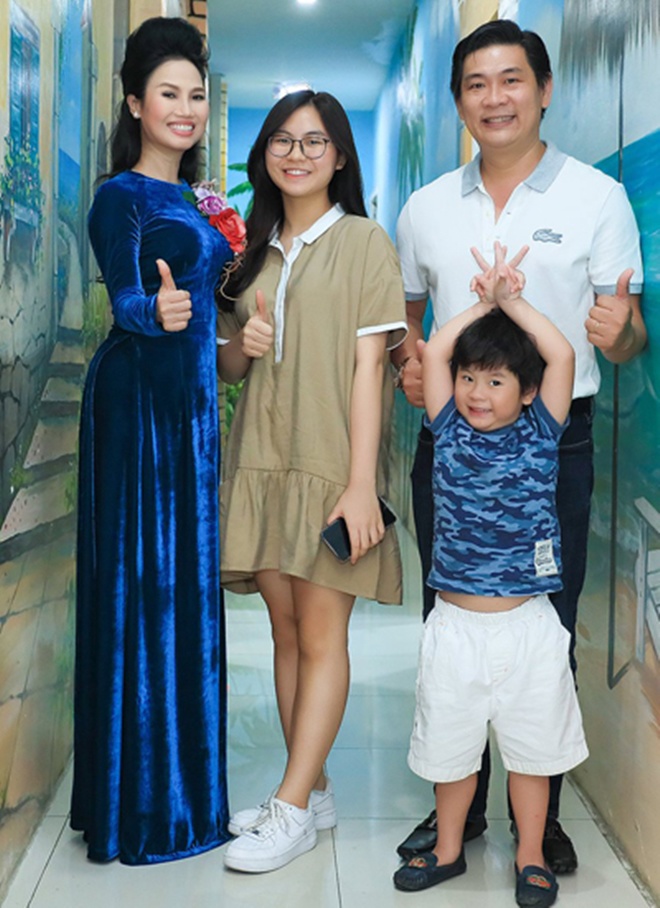 The female singer's happy home.
They got married in 1999 and have been living together for more than 20 years now. Both have 2 children. There are also times when the husband and wife do not understand each other, but both know how to be humble. Now, the husband is very busy with business, but at night he still takes his wife to sing, or when he has to go to the province, he arranges work to accompany her. For Thuy Trang, the two words happiness are very sacred. The love of Thuy Trang and her husband makes MC Cat Tuong admire a lot.
You are reading the article
The famous female singer after one night, was given a big lump of money by Cam Ly's father-in-law-Star

at
Blogtuan.info
– Source:
Eva.vn
– Read the original article
here