Life Style
Lifestyle
The glamping place is only 2 hours by car from Saigon, but the scenery is not inferior to Da Lat, many families say "every week is fine"!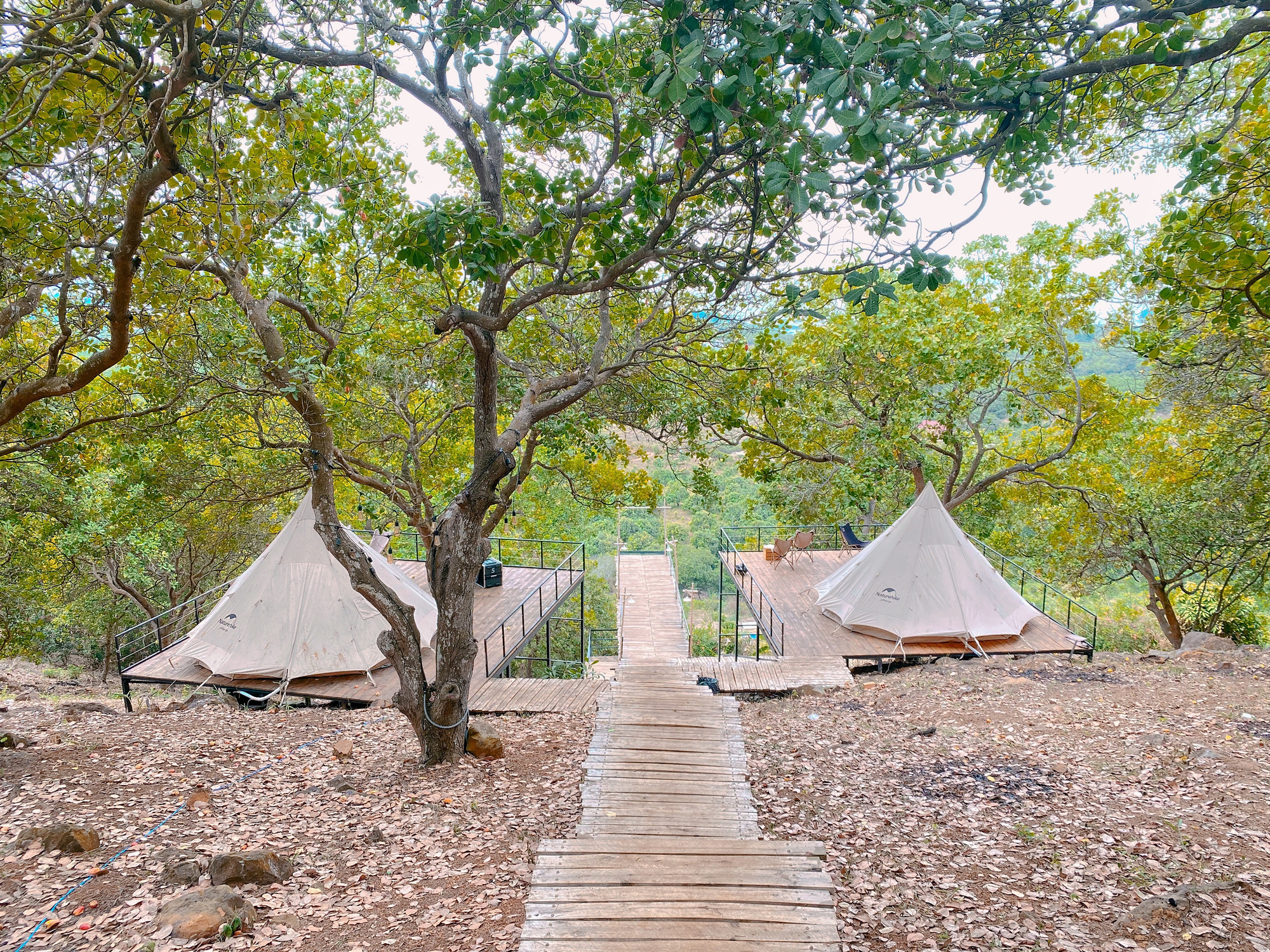 From the photo above, many people can guess the name of this place, right? Because of this view, for many months, this glamping area has always been in a closed state, full of rooms at least for the next 2-3 weeks. Not to mention on Tiktok, Instagram or Facebook accounts every weekend, you will see a lot of people posting pictures of checking in here to see how great the attraction of this outdoor campsite is.
However, there will also be many people asking the question that: "What's hot about camping near Saigon? Going camping is still the best way to go to Da Lat or Sapa, … high mountains with airy and cool space, why go near Saigon?" Then this will be a series of reasons to explain why this place is so hot?
"ONE OF THE DISCIPLINE, THE SECOND OF SPEED" – SCENE OF BONUS, TERRIBLE TRAFFIC IS NEVER HAPPENED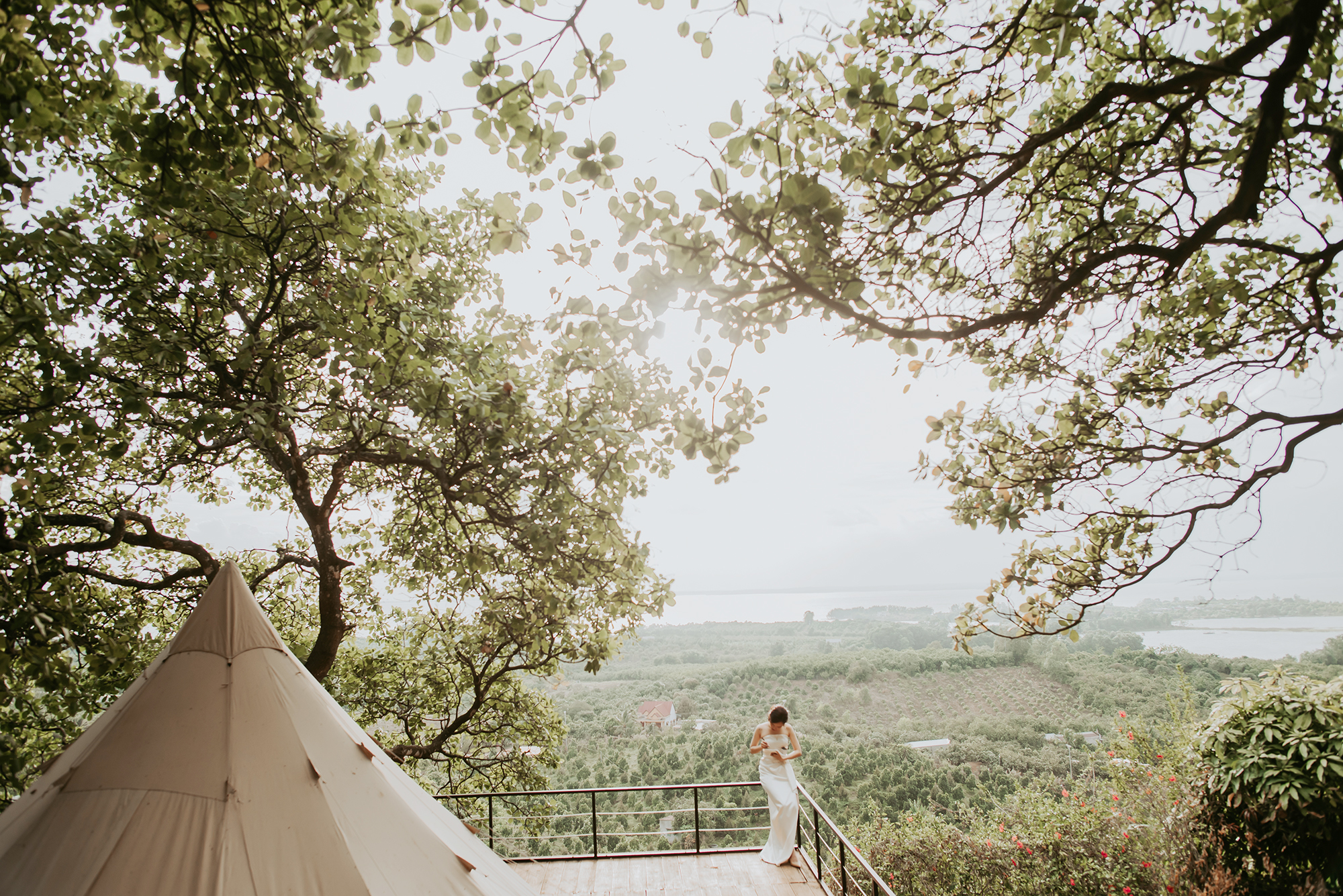 The setting of the camping area is below the cashew tree and each apartment has its own beautiful view.
If going from the center of District 1 to this Tropical eGlamping in La Nga, Dong Nai, it will only take somewhere exactly 2 hours by car and more than 2 and a half hours for motorbikes at a time when the road is clear. As for weekends and major holidays, because you have to go through the highway area, there will be traffic jams, but absolutely no traffic jams for hours, even half a day like a "storm" nightmare" last year on the way to Da Lat, Nha Trang,…
Because it's so close, especially families in Saigon, Binh Duong, or neighboring provinces love to come here on weekdays or weekends for convenience. Those who have a car go by car, those who like the feeling of backpacking, pass each other on a motorbike, counting both the journey and the return leg at a level just enough to not have to be too tired for long-distance travel. And "lazy" more, there is a shuttle service depending on the needs of each person.
BEAUTY SCENE FROM THE INSIDE TO THE OUT
Although this place is renovated from a perennial cashew nut plantation, the moment we step into the campus, it will bring us two emotions.
"First of all, everything is GREEN"
In order to develop into a tourist area, it will certainly have to renovate a lot to build up many facilities to support visitors, so it is often easy to turn the landscape there to lose its natural beauty. when there is no green space like before. On the contrary, everything here makes people feel just enough. There is a common sitting area to rest; a living area with tables and chairs, swings tucked under an old tree; an area selling food and drinks with "chill chill" music playing. Far away is a place for bathing and personal hygiene that is completely separate from the camping tent area.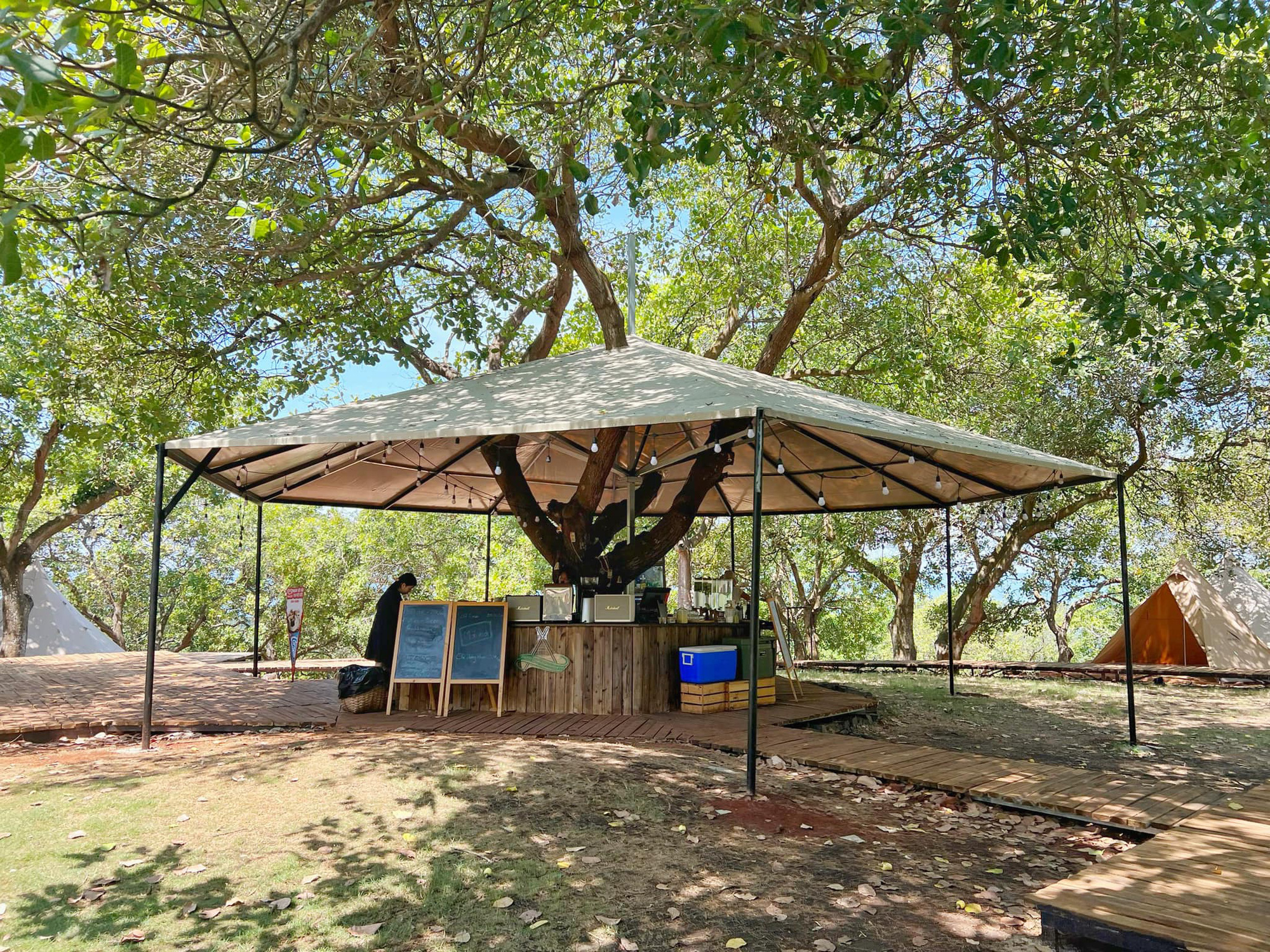 It can be said that the specialty in this area is the thing. In the ripe cashew season, the whole campsite is fragrant with sweetness from the cashews on the tree or falling all over the yard. And most of all, all the tents are arranged in scattered corners, yet each apartment has a view overlooking the hill, creating a feeling of remoteness, surprisingly airy.
Cooked cashews are a specialty here, just a few steps away will bring you a plate of cooked cashews with salt and pepper.
"Second is CLEAN AND NO SCAM"
An extremely important point to make camping attractive is to find peace and freshness from the surrounding landscape. At the same time, at a time when the trend of taking photos to check-in is on the throne, the layout and beauty of the place where we live are equally interested by everyone. And the place is still very well maintained from the tent to the surrounding grounds.
GOOD FOOD, BUT…
This place is located quite deep in the forest, far from markets and residential areas, so most people who come here choose to eat and drink at the camp.
Mornings include:

Bread, instant noodles, eggs, milk, fruit juice,… free of charge.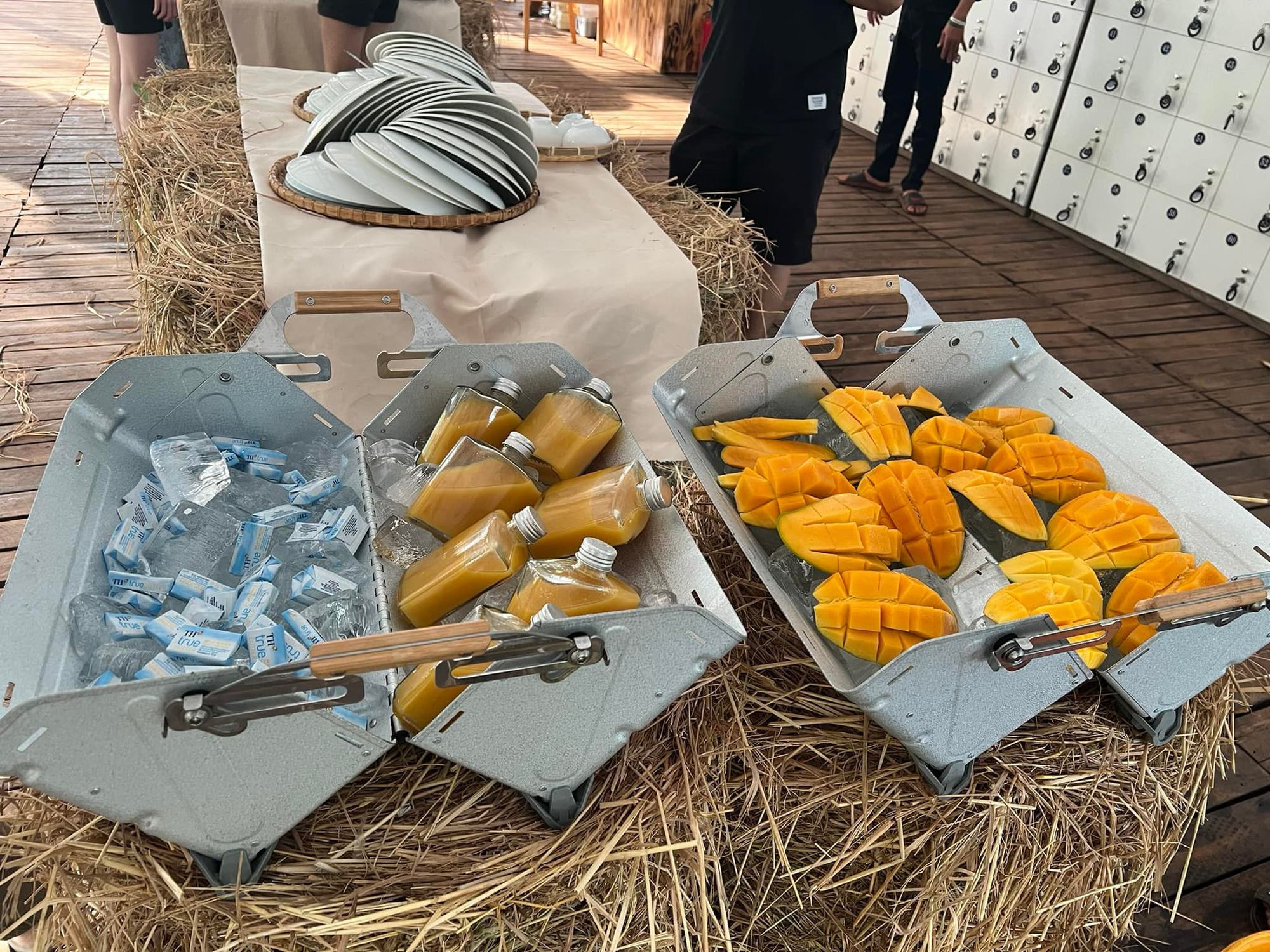 Night:

Australian beef, grilled Norwegian salmon with salad, vegetables,…

It is surprising that the food here is simple, but surprisingly good and delicious. It is a bit inconvenient that you have to be the one to bake and serve yourself.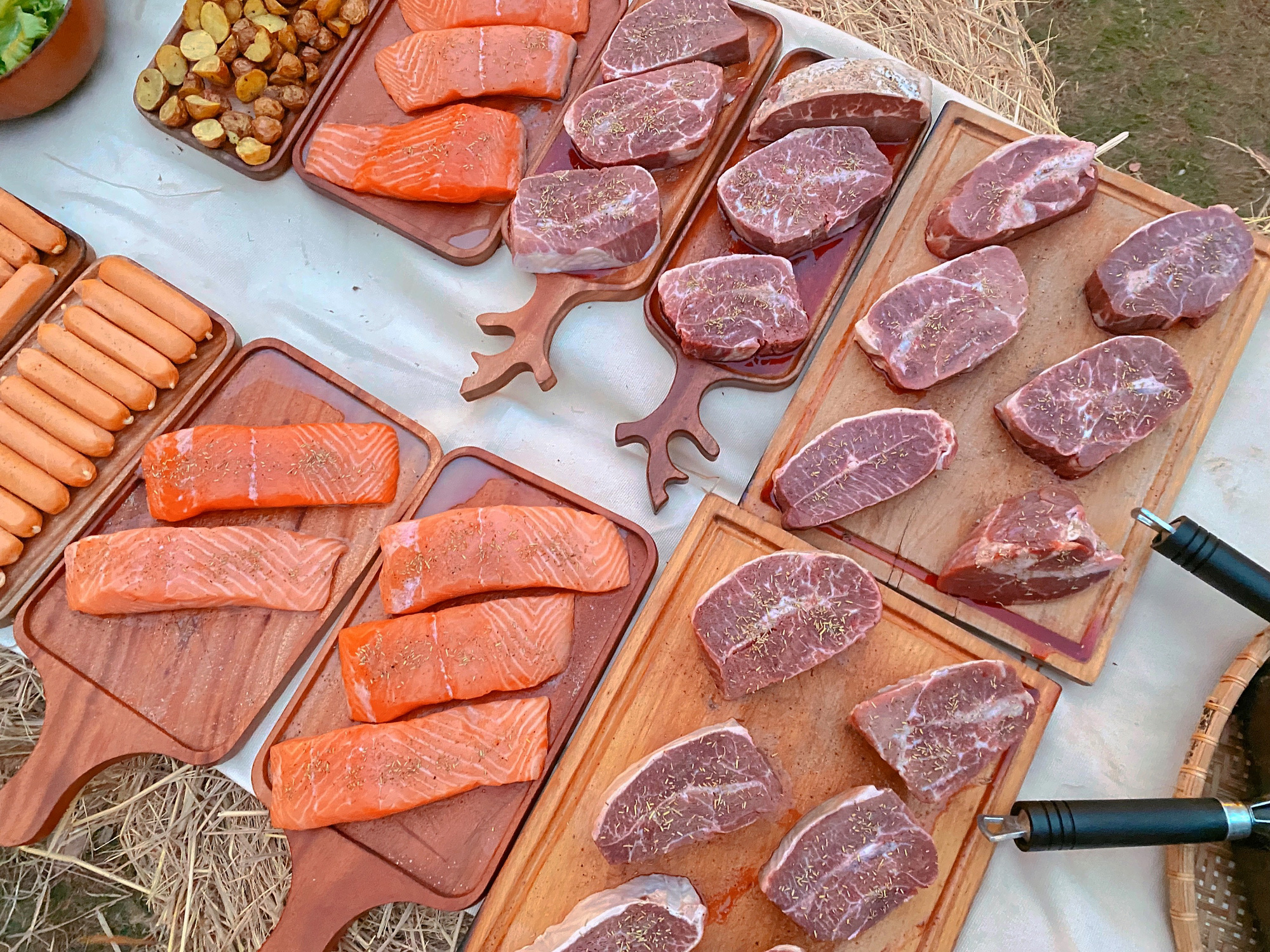 The food is delicious and there's no shortage of food, it's just that you have to bake it yourself, so it's a bit overwhelming sometimes.
AIR CONDITIONER CAMP
Many people still think that with the weather in the South, it is not suitable for camping model because "No matter how beautiful it is, it's not hot". Understanding that, this place inside each tent is prepared with a separate air conditioner that operates from day to night. As for the outside, because the surrounding area is covered with green, it's really not as hot as many people think.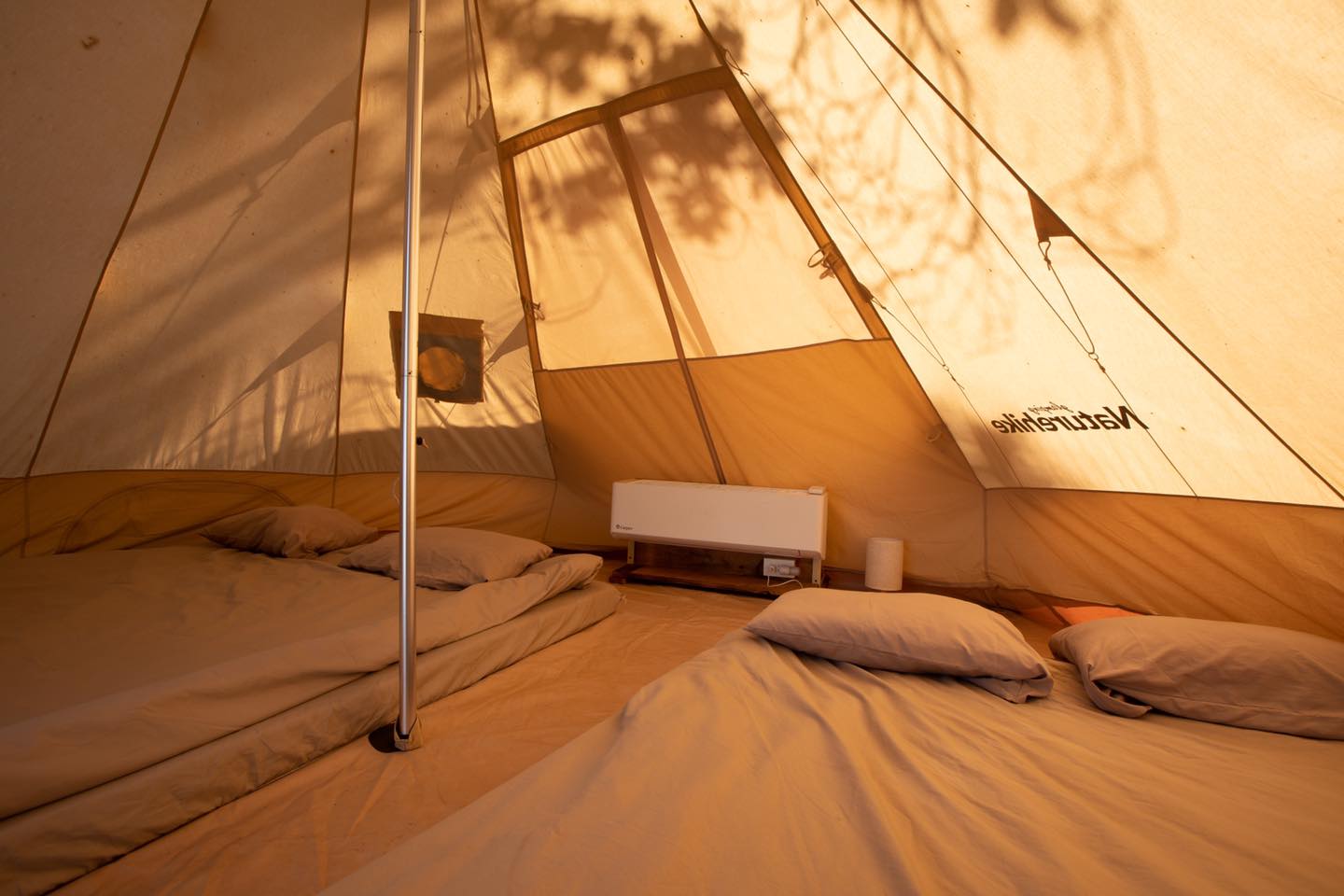 Some more pictures of this glamping place:
https://afamily.vn/dia-diem-glamping-chi-cach-sai-gon-2-tieng-di-xe-nhung-canh-dep-khong-thua-da-lat-nhieu-gia-dinh- Bao-tuan-nao-dioc-duoc-20220422133513148.chn
You are reading the article
The glamping place is only 2 hours by car from Saigon, but the scenery is not inferior to Da Lat, many families say "every week is fine"!

at
Blogtuan.info
– Source:
Afamily.vn
– Read the original article
here