Gia đình
The life of a famous, beautiful and rich woman in old Saigon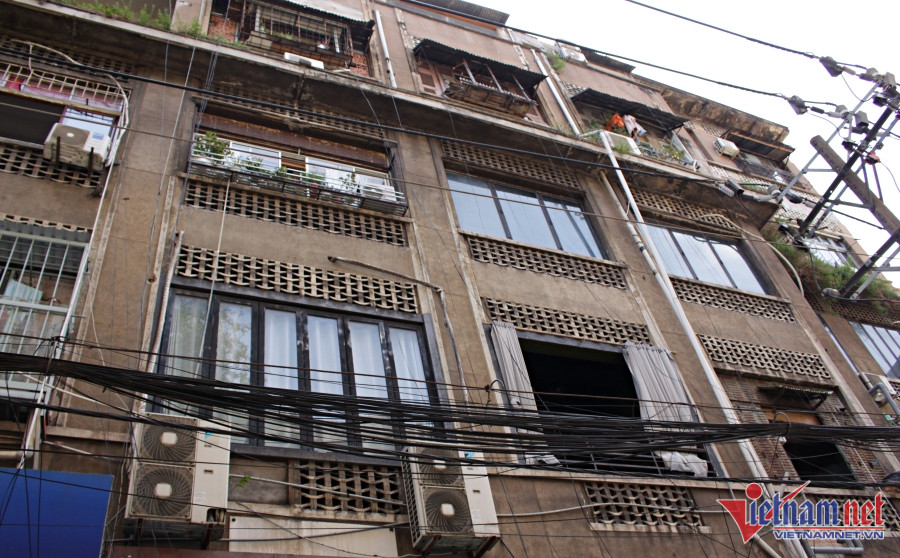 "Measure diamonds by milk cans"
After a rainy afternoon, from afar, Ton That Dam apartment building (District 1, Ho Chi Minh City) looks like a soggy cardboard. Inside a small apartment of this apartment building, Mrs. Doan Thi Diep (born in 1955, from Khanh Hoa province) lifted the chain chair closer to the iron bed against the wall.
That's where Ms. Ba Kia is recuperating. For more than ten years, Ms. Ba could not walk on her own and had to lie down in one place. But Ms. Ba is still the most "famous" character in this second oldest apartment complex in Ho Chi Minh City. The stories about Ms. Ba Kia are still fresh and attractive like her beauty in her youth.
People living in the apartment told each other: "In the spring, Ms. Ba Kia was very beautiful"; "When she turned 20 years old, she obtained a degree from the French"; "She is fluent in French, typing documents in French "as fast as the wind".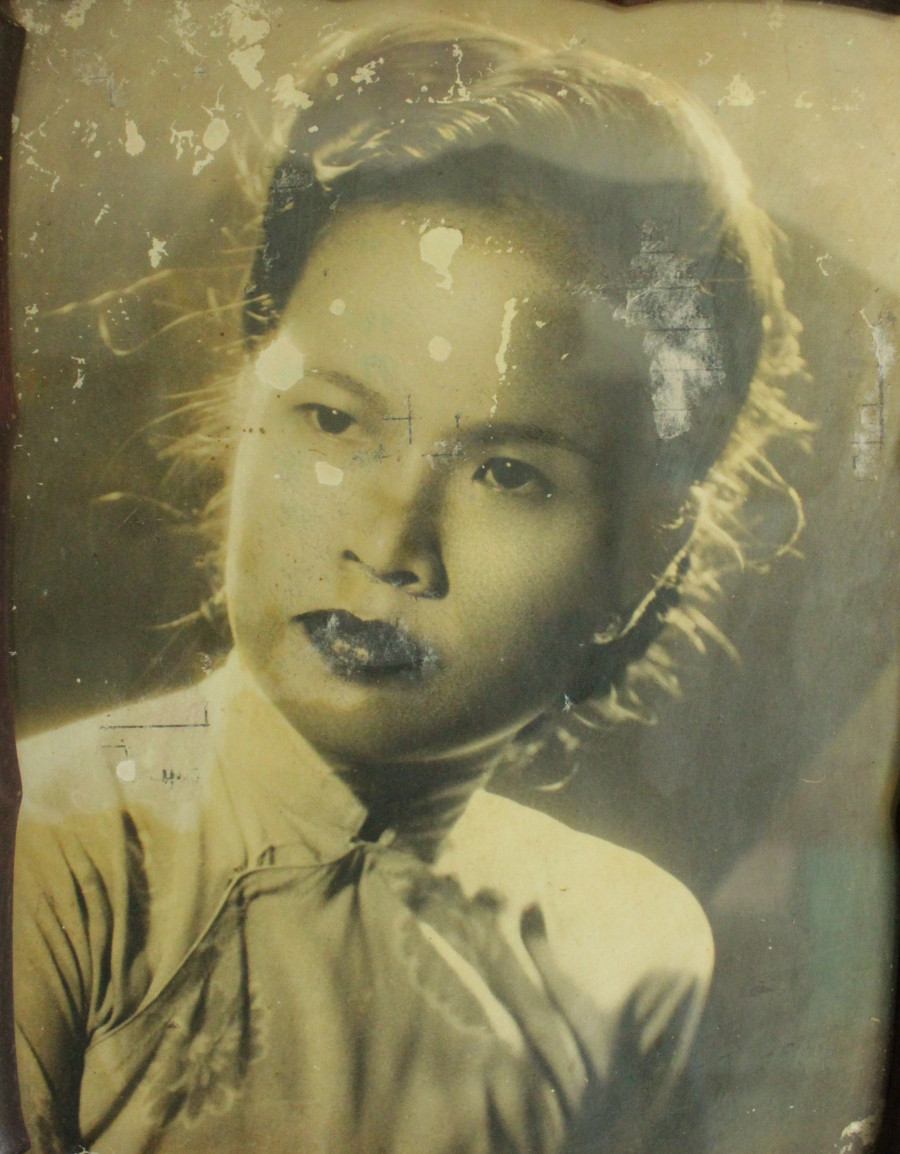 Talented, beautiful, she caught the eye of the old regime minister. Even though she only made excuses, Ms. Ba was still bought by her husband for the whole villa, providing money…
Until now, Ms. Ba Kia is still rumored to be the richest person in the apartment complex built in 1886. Even referring to Ms. Ba Kia, people here refer to an anecdote that she has "beads". Rooftop diamonds", "dollars piled on brick walls", "measure diamonds by milk cans"…
Ms. Ba Kia's real name is Nguyen Thi Kia (SN 1928). She still jokes that the name is so ugly, just like her miserable life. Nearly 100 years old, Ms. Ba Kia is still smart enough to tell and correct the legends and speculations of people about her.
"It is true that people say that I speak French and type in French as fast as the wind. It's also true that I married the minister. But the fact that I have diamonds all over the roof, "dollars" stuffed on the brick walls, people just say more", Ms. Ba Kia affirmed and then slowly told her life story.
In her youth, Ba Kia was more beautiful than people. She attended Gia Long School and is very good at French. While working for a French company once, Ms. Ba Kia accidentally encountered a minister of the old regime.
"That was the time he just returned from France. He loved me because he saw me as good but poor. He bought me a villa on Phan Dinh Phung street. I have two sons with him."
"When the South was liberated, he went to re-education. After the renovation, he crossed the border and went to France. The day he left, my son and I didn't even know. It was not until he returned from his correspondence that I heard the news. Even so, he still sent money back to me to raise my children," Ms. Ba Kia recalls.
Away from her husband, having to raise two children, Ms. Ba Kia makes a living by typing. She was accepted by a large company to work with good remuneration. However, she still insists that she does not have many dollars and diamonds as rumored.
"Back then, thirty thousand was enough to buy a diamond. But I only have a little jewelry, not as much as people say," she said. This was also confirmed by Mrs.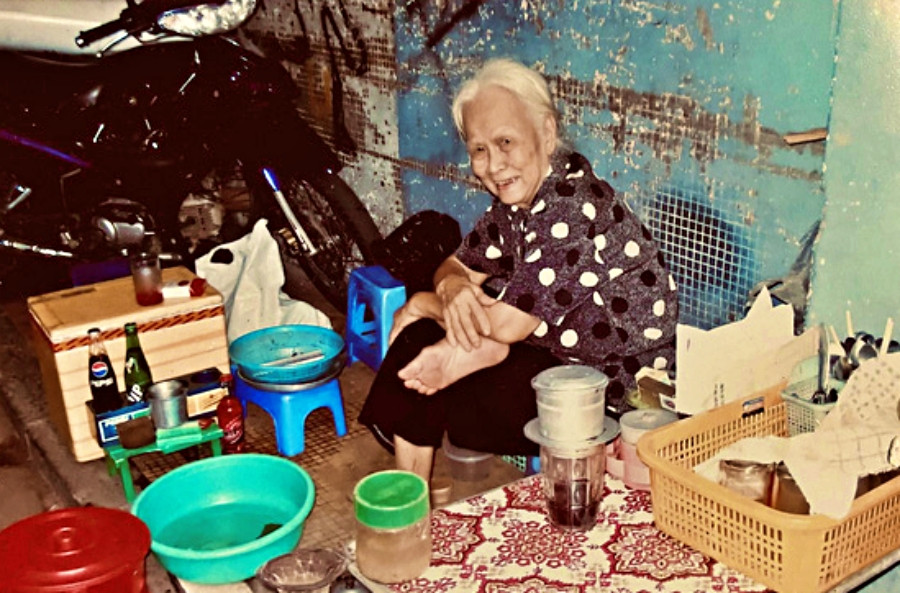 So much grief
On the day she arrived at Ba Kia's house, Mrs. Diep was also startled by the rumor that "the roof is full of diamonds". She was afraid that people would think she was only focused on Ba Kia's "diamonds" and "dollars".
However, during 16 years of taking care of the old woman, Mrs. Diep has never seen any "diamonds". She only saw a Ba Kia girl with a life full of hardships.
The day she heard that her husband had crossed the border to France, Ms. Ba Kia was like dead in her heart. She tried everything, determined to cross the border to France to be reunited with her husband.
Just like that, the jewelry and the villa on the street gradually disappeared according to her determination to cross the border. Meanwhile, news about her husband's exile is also a little less every day.
When she had exhausted both money and energy, Ms. Ba was dumbfounded when she heard that he was safe with his wife in France. "After that news, Ms. Ba Kia no longer harbored the desire to cross the border. Ba was there raising two children alone. However, Ba is still suffering," said Mrs. Diep.
In the 1990s, Ms. Ba Kia completely stopped trying to cross the border to focus on raising her children. Ms. Ba works for a famous insurance company in Ho Chi Minh City. This company let Ms. Ba temporarily use an apartment in Ton That Dam apartment building.
However, in adulthood, Ba Kia's two sons constantly faced difficulties in work and life. Both depressed, choose to forget sadness with strong alcohol vapor. In the end, the two of them died at the age of 30, one after the other. Ms. Ba Kia once again writhed martial arts alone.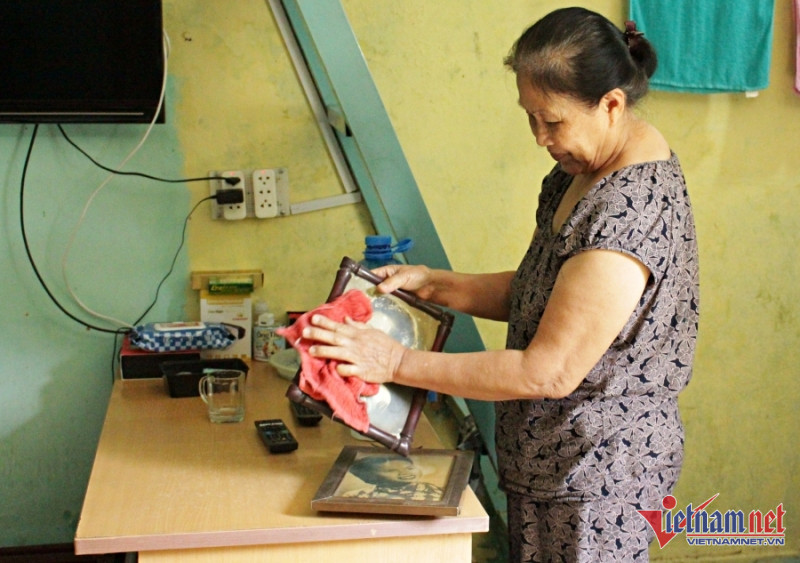 Old age came, Ms. Ba Kia brought buckets and pots down the corner of the apartment stairs to sell coffee and rackets. The income is unstable but enough for her to change day by day. It wasn't until her limbs were weak and her eyes were blind that she could not see the way, that Ba Kia stopped selling and moved up the house.
Mrs. Diep said: "16 years ago, Ba Kia's daughter-in-law who had a stroke came back and took refuge in Ms. Ba. Loving her sick child, Ms. Ba took care of her. She was extreme, now even more extreme. After that, her son, that is Ba Kia's grandson, received the task of sending money to support his mother.
"But about 5 years ago, this person suddenly disappeared without any news. At that time, Ba Kia's daughter-in-law said that she still had an older daughter. With no other choice, I asked people to post information about finding people online. Fortunately, she read the news and sent a little money every month to support her mother," added Mrs. Diep.
As for Ms. Ba Kia, the last days of her illness and poverty depend on the support of those around her. Ba asked Mrs. Diep to split the house in two. Half, Ms. Ba rents out to have money to cover.
The other half, Ms. Ba used to make 2 iron beds. A grandmother's bed for her daughter-in-law, who had a stroke, was only bedridden. A bed, she reserved for herself to wait for the day to die.
Articles, photos: Ha Nguyen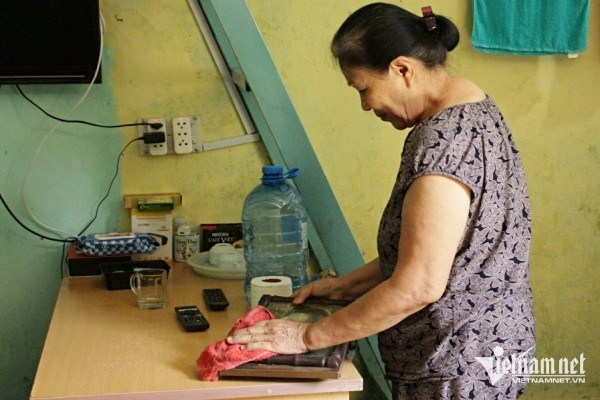 You are reading the article
The life of a famous, beautiful and rich woman in old Saigon

at
Blogtuan.info
– Source:
vietnamnet.vn
– Read the original article
here