Bao Cong (999 – 1062), real name Bao Chung, character is Hi Nhan, originally from Lu Chau, Hefei, China. He was a famous mandarin under Emperor Song Nhan Tong.
During his life, Bao Cong, also known as Bao Thanh Thien, was remembered as an upright mandarin who was not afraid of power and bravely stood up to disobey the king.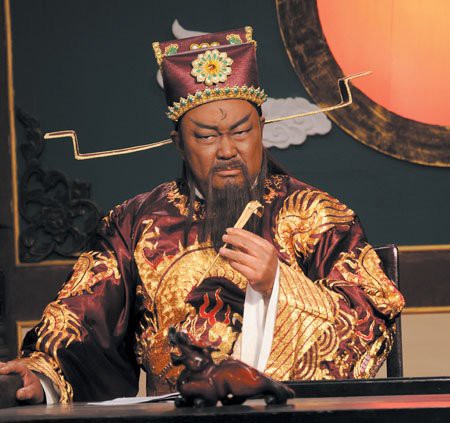 When adjudicating cases, Bao Cong never gave special treatment to anyone, even when the case involved aristocrats, mandarins, members of the noble family. Therefore, Bao Cong was praised and loved by the people of the Song dynasty and posterity.
However, when learning about Bao Cong's life, many people questioned his mysterious death. According to history books, Bao Cong died at the age of 64 while holding the position of Deputy Consul Secret. With great contributions to the court, Emperor Tong Nhan Tong personally presided over the memorial ceremony, giving Bao Cong the title "Hieu Tuc". After completing the rituals, Bao Chung's body was brought back to his old hometown Lu Chau for burial.
On the grave of Bao Cong in Daxing Tap, on the outskirts of Hefei city, Anhui province, there is an inscription revealing the cause of death of this honest official.
"The seventh year of Gia Huu year, May, the day of the Goat (May 12, 1062) went to work, got sick, so he returned. The Emperor sent messengers to give good medicine, and on the day of the New Year (May 24, 1062), he could not get up anymore", the content was written on Bao Cong's grave.
Accordingly, the public learned that Bao Co suddenly fell ill. After 13 days of illness, he passed away. However, the disease that claimed Bao Cong's life was not mentioned, making the public even more curious.
Some theories suggest that Bao Cong may have died from arsenic poisoning by his enemies. Because the poison was too dangerous, even if the king gave him good medicine, his health could not be better. In the end, Bao Cong died. To decipher the cause of Bao Cong's death, scientists conducted an examination of the official's remains found in an ancient tomb in Dai Xing Tap.
Test results by experts show that the content of the elements mercury, iron and calcium in Bao Cong's bones is much higher than that of modern humans. Meanwhile, lead and arsenic levels are lower than normal people. This information helps experts refute the news that Bao Cong died of arsenic poisoning.
From here, some experts speculated that Bao Cong might die from heart disease or have a stroke, so he got sick and died after only 13 days in bed.
You are reading the article
The shocking truth about Bao Cong's remains

at
Blogtuan.info
– Source:
danviet.vn
– Read the original article
here