Games
PC/Console
Top 8 quality tattoos in the game world, making the character more "cool"
Whether it is in real life or in the game, one thing must be recognized is that artistic tattoos are very pleasing to the eyes. Tattoos are also a very effective way to increase realism in the game, either to create an interesting story for a certain character, or simply to let us know that person is a great character. Plus the ever-evolving graphics, the tattoos in the game become more realistic than ever. To illustrate this more clearly, let's take a look at the top 8 "cool" tattoos in the game world.
Eivor – Assassin's Creed Valhalla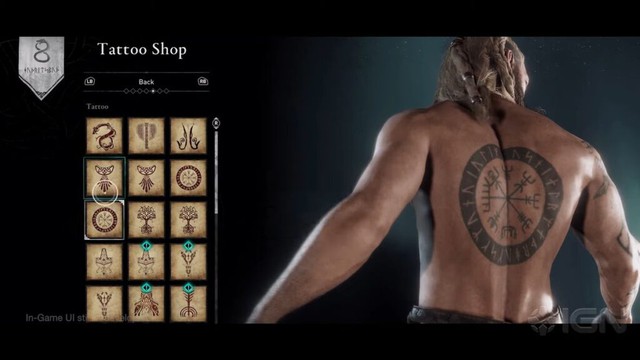 Assassin's Creed Valhalla is a great example of a game with many beautiful tattoos, which can make the main character more interesting in the eyes of gamers. Eivor can reach out to the tattoo artist and ask to change the tattoo. In addition, you can also find new tattoo designs as you explore. There have been many gamers who accept to complete annoying tasks like "chase the paper" just to get new tattoo designs.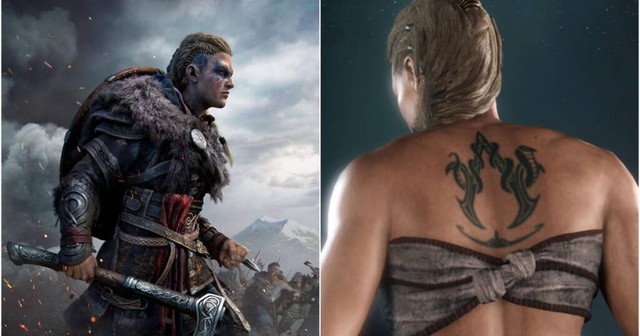 Assassin's Creed Valhalla has a lot of tattoos for you to choose from, with 5 locations on the body for you to tattoo such as head, chest, left hand, right hand, and back. Some of the best tattoos in the game are Viking runic characters, Nordic symbols, and other historical images. Some of them look a bit more like body paint than being tattooed on. However, the tattoo still exudes its "bear" level to the opposite person, especially the enemy. The interesting thing here is that there are some tattoos that stretch from the arm to the finger, so you can still see Eivor's tattoo even though she is wearing full armor.
Judy Alvarez – Cyberpunk 2077
Judy Alvarez gets a tattoo in a style that's so prevalent in the tattoo world, a patchwork style with multiple designs, reminiscent of the flash panels hung in tattoo shops. Judy Alvarez's tattoos (with various styles) are gathered in random groups and scattered all over her body.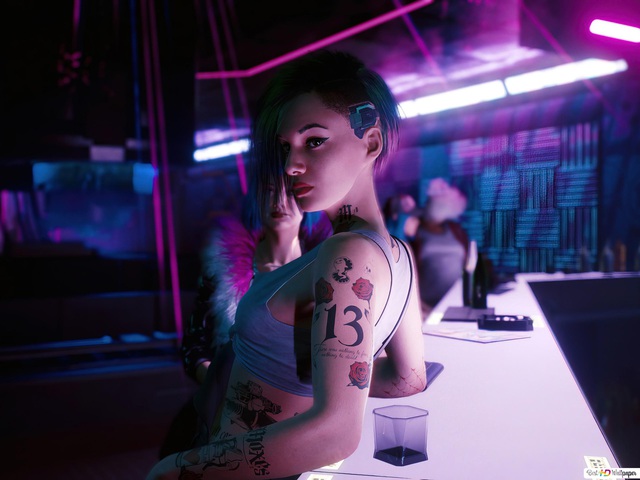 There are a number of tattoos that are made in traditional or neo-traditional American styles. For example, the rose tattoo is interspersed on the body, or the shark tattoo is located on the side of Judy Alvarez. In addition to the featured images as above, Judy Alvarez's body also has many tattoos that are a piece of text, quotes, numbers or random letters. The main color of the tattoo is red and black, evoking a tattoo style called "trash polka". Also because of possessing such eye-catching tattoos, plus charming beauty, Judy Alvarez becomes a very popular female character among gamers in Cyberpunk 2077.
Faith – Mirror's Edge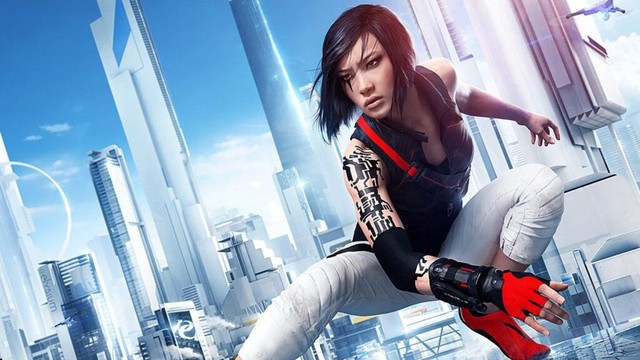 The character Faith in the game Mirror's Edge has a rather artistic "gut" for tattoos on her body. Similar to all the other Runners (illegal messengers), Faith also has a "tag" or possibly a tattoo to mark her as a messenger.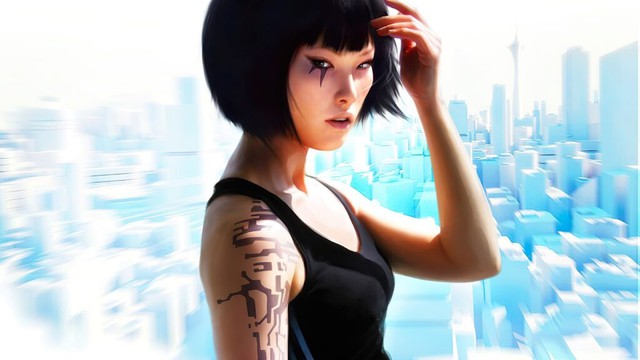 However, Faith did a more special action by tattooing that "tag" sign on her right eye. Although it is obvious, it is very cool in return. The image of the 2-drop tattoo that extends from the eye down looks quite similar to the image of eyes that shed tears because of disagreement with this world.
Kazuma Kiryu – The Yakuza series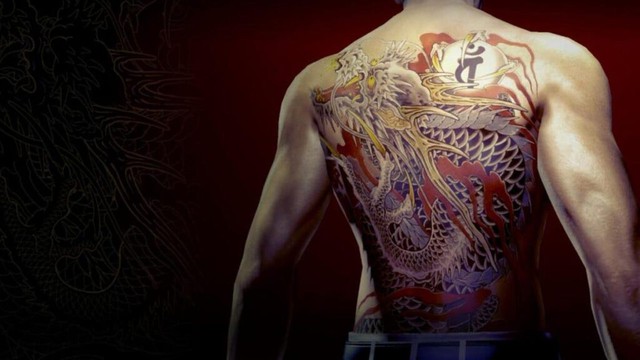 Tattoos and Japan have a very complicated relationship, and often it will involve members of the yakuza. Not everyone who gets a tattoo in Japan is a member of a yakuza, but usually the members of this group have tattoos all over their bodies. The character Kazuma Kiryu in the Yakuza series is no exception. The tattoo covering his back is very artistic, if not the best in the game. This tattoo is a giant dragon drawn in the traditional Japanese style, mixed with red smoke that looks cool.
The reason this tattoo looks so convincing is because Sega invited traditional tattoo artist Horimoto himself to the studio to design all the tattoos in the game, and the results say it all. Kiryu's tattoos are also depicted very precisely through each stage.
For those of you who are not familiar with tattoos, in fact, it is rare for someone to have such a large tattoo once. Often tattoo artists will split into many small sessions to draw the black outline first, then they touch the color part. For example, in Yakuza 0, you will see that both Kiryu's and Akira Nishikiyama's tattoos are new with only black outlines, because in the timeline this is a prequel (takes place before the first game).
According to GVN360
https://gamek.vn/top-8-hinh-xam-chat-lu-trong-the-gioi-game-giup-nhan-vat-them-ngau-ba-chay-20220426224426698.chn
You are reading the article
Top 8 quality tattoos in the game world, making the character more "cool"

at
Blogtuan.info
– Source:
gamek.vn
– Read the original article
here