Chuyển động số
Towards "digital government, digital economy and digital society"
Comprehensive, efficient and consistent digital transformation…
In the last days of April 2022, Mr. Ho Quang Buu – Vice Chairman of the People's Committee of Quang Nam Province said: The Provincial People's Committee is focusing on directing branches and localities to promote digital transformation, considering this a regular and related task. customs of the units.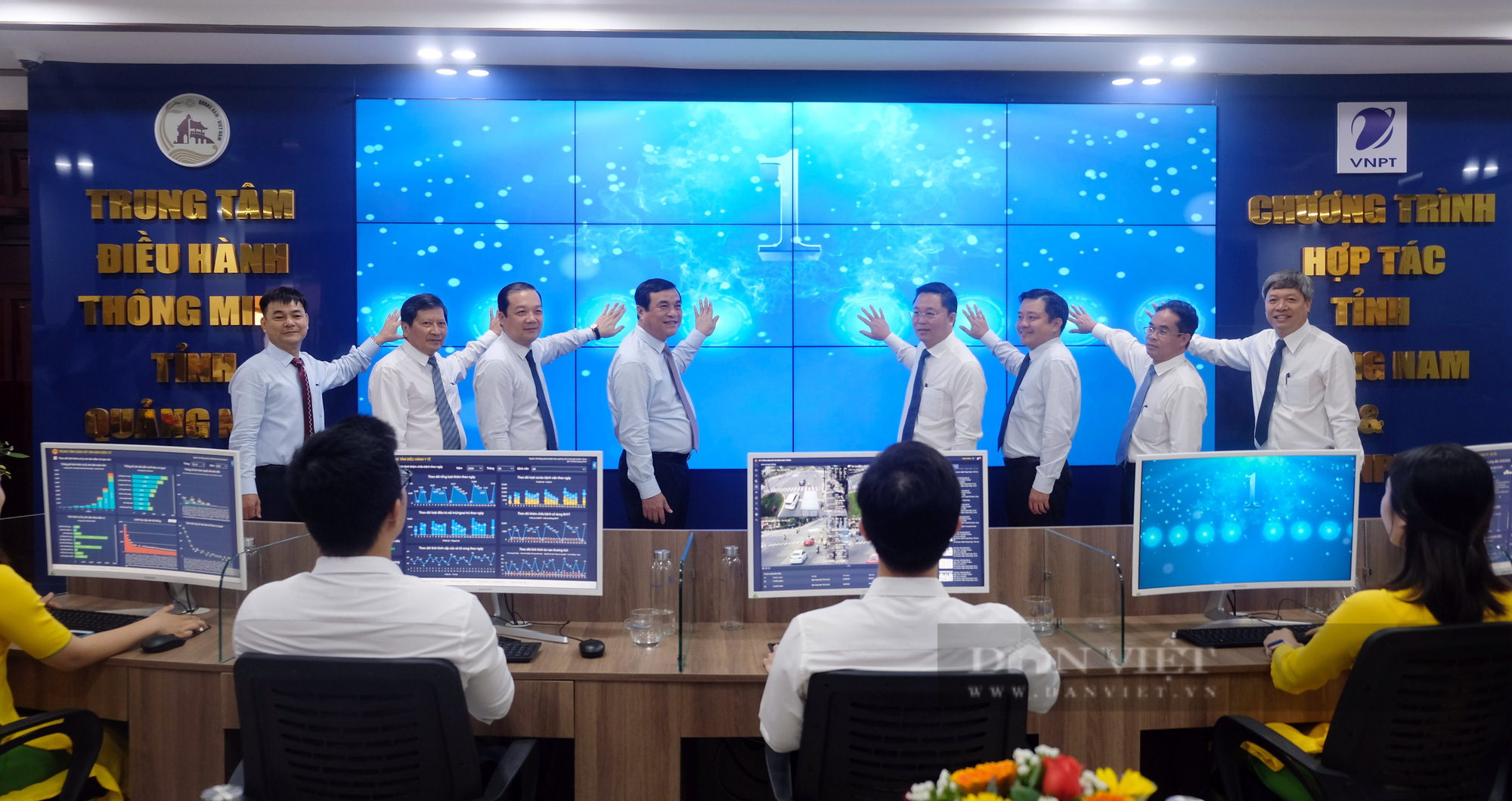 "First of all, strengthen the leadership of party committees at all levels, improve the effectiveness and efficiency of state management; step up propaganda and raise awareness about digital transformation.
Heads of party committees and administrations at all levels are directly responsible for digital transformation in their respective agencies, units, organizations, domains and localities; pioneering, taking the lead in digital transformation to improve the leadership, direction and administration capacity of localities and units," emphasized Mr. Buu.
In addition, Mr. Ho Quang Buu also emphasized on digital transformation for Quang Nam, that is, it is necessary to perform synchronous digital transformation from the top down and from the bottom up, each district, town and city actively chooses. a commune-level unit to experiment with communication work, disseminating basic digital skills to the people, including basic skills such as accessing and using the Internet, e-mail, buying and selling online. online, electronic payments, online public services and personal information security.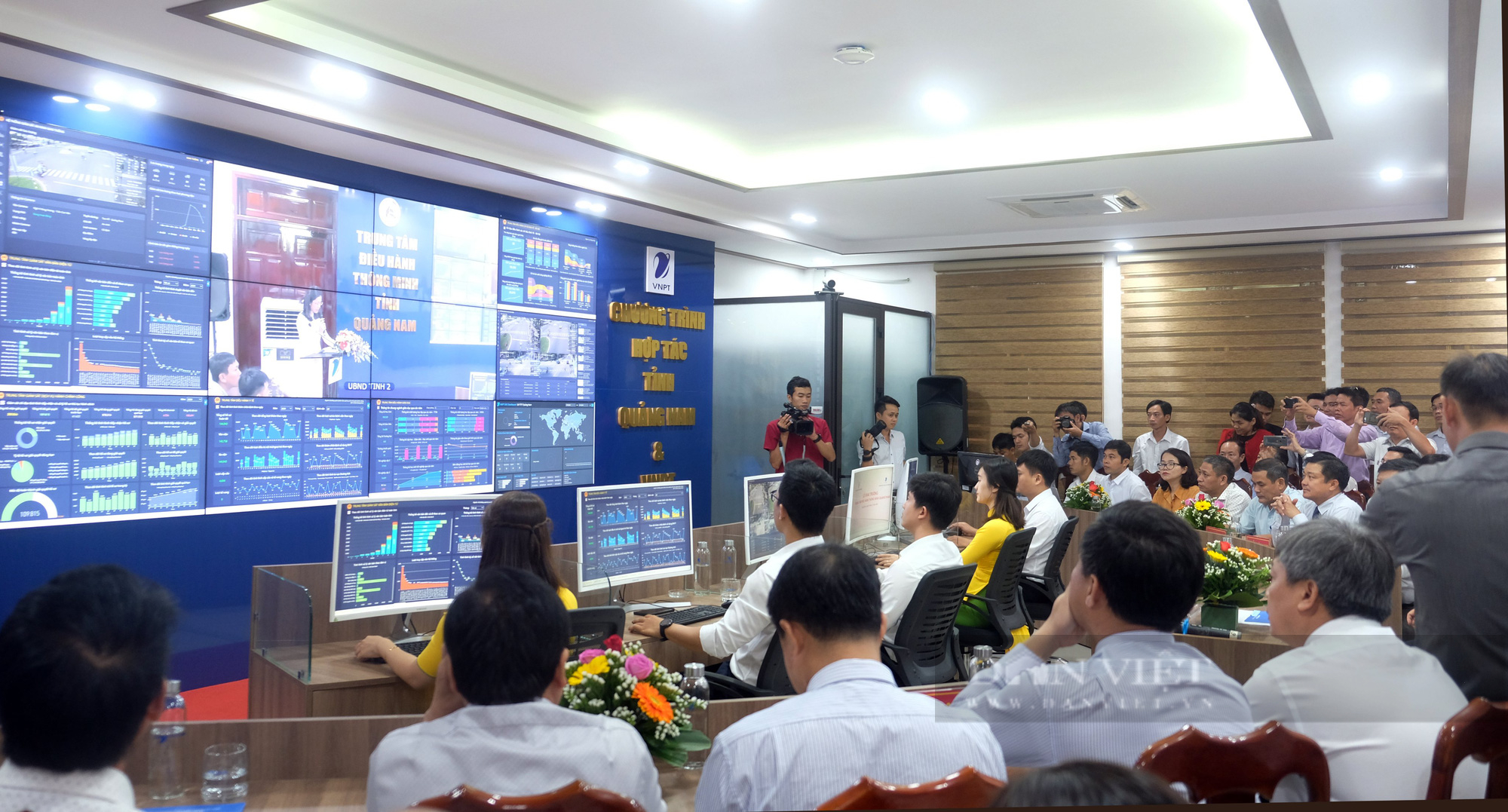 "Especially, soon complete mechanisms, policies, programs and plans on digital transformation to support and promote the development of digital transformation businesses that are comprehensive, effective and suitable for the digital environment; favorable conditions to promote start-up and innovation activities; actively attract digital enterprises to invest in the province; promote human resource development for the digital transformation process," said Mr. Buu.
According to Mr. Buu, for digital transformation in enterprises and state agencies, firstly, it is necessary to invest in developing digital infrastructure and digital platforms to meet digital transformation requirements, directing organizations and enterprises to provide digital services. infrastructure and digital platforms in ensuring information security.
Developing digital government infrastructure to serve state agencies on the basis of combining strengths of specialized data transmission networks, the Internet, and data centers of state agencies to serve inter-connection, throughout. from the province to the commune level. Focusing on building smart traffic systems, intelligent security monitoring systems, digitizing the fields of natural resources, environment, health, education…
In addition, the People's Committee of Quang Nam province also implemented training programs, retraining leadership skills, managing digital transformation for heads of agencies, organizations, and business executives. Organizing training, retraining and improving digital skills for employees at enterprises in industrial parks of the province. Forming a digital culture, preparing human resources for digital transformation to develop a digital society, so that no one is left behind in the digital transformation process.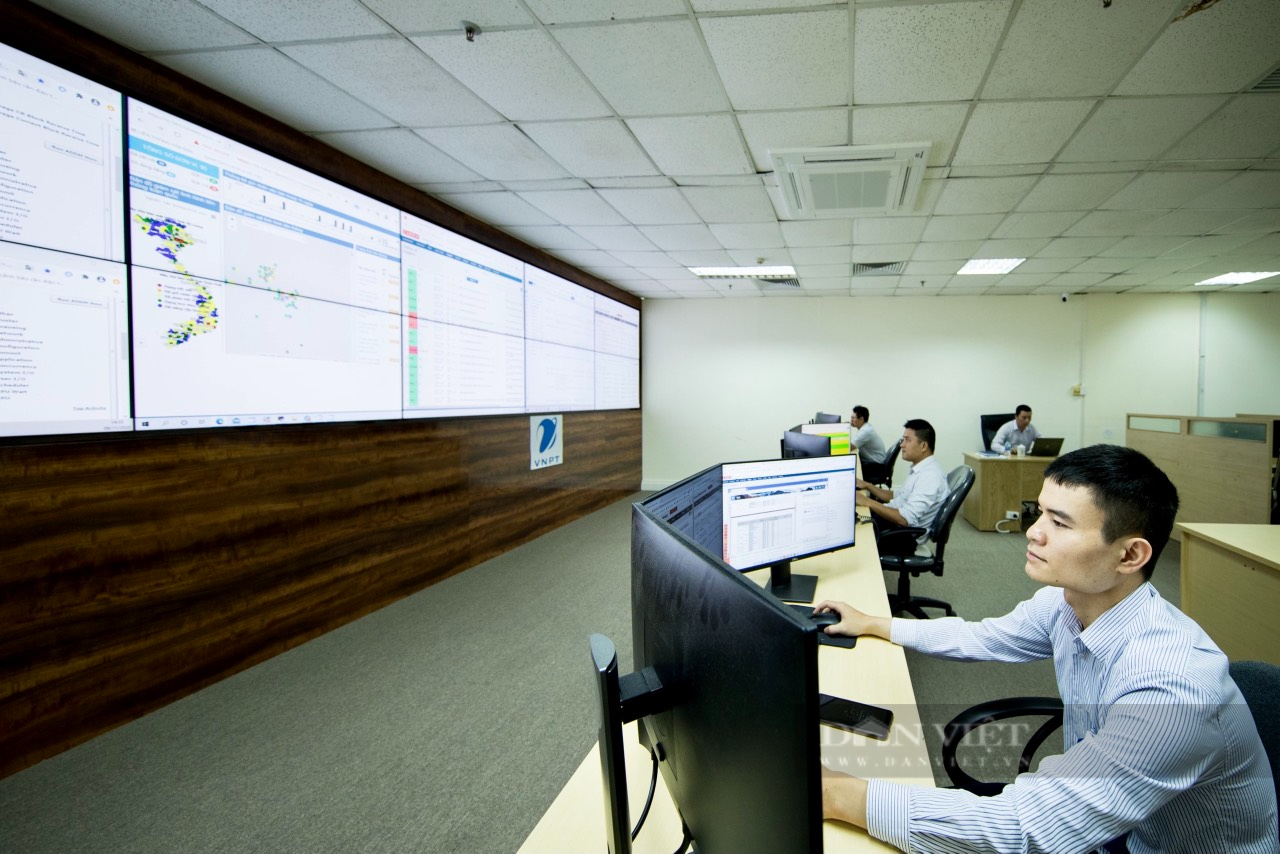 It is known that for Quang Nam, the digital transformation project identifies businesses and people as the center. How will this be concretized in the application of information technology, reforming administrative procedures towards better serving and meeting the needs of people and businesses.
To do this, Quang Nam is raising awareness of heads, cadres and civil servants in state agencies about IT application and the importance of e-government and digital government. In particular, the heads of all levels, branches, agencies and units need to properly understand IT, improve their responsibilities in the direction and administration, and have the strong participation of officials and civil servants to promote the development of information technology. strong application of IT in operations.
In addition, it is necessary to build a team of staff who are good at IT, and at the same time, there must be a team of staff who are good at reform, good at procedures and good at administration. To do this, it is necessary to coordinate with units to organize intensive training for specialized IT staff; training advanced knowledge on network administration for specialized IT staff at state agencies.
Quang Nam will deploy to build e-government closely linked with administrative reform, especially administrative reform to enhance efficiency and sustainability.
Continue to promote the application of information technology in the activities of state agencies in order to increase the rate of sending and receiving documents in electronic form; enhance integration, online public service provision, online payment (taxes, fees, charges, hospital fees, …) on the national public service portal to reduce implementation time, cost, and limitation. direct contact, but still ensure smooth and effective public service delivery, especially during the Covid-19 epidemic period", Mr. Buu shared.
When businesses aim for digital transformation
For businesses in Quang Nam, digital transformation is a positive breakthrough, many businesses and people have strongly moved towards digital transformation, towards the 4.0 technology era.
For example, aiming to concretize the implementation of the digital transformation policy of the electricity industry and the locality, Quang Nam Electricity Company (Quang Nam PC) soon deployed the "electricity" section in the "equipment services" section. weak" on the "Smart Quang Nam" application from June 2021.
To use electricity services on Smart Quang Nam application, people or businesses install Smart Quang Nam App on iOS or Android on smart mobile devices with internet connection; access the "essential services" section, including the "electricity" section to use electricity industry services.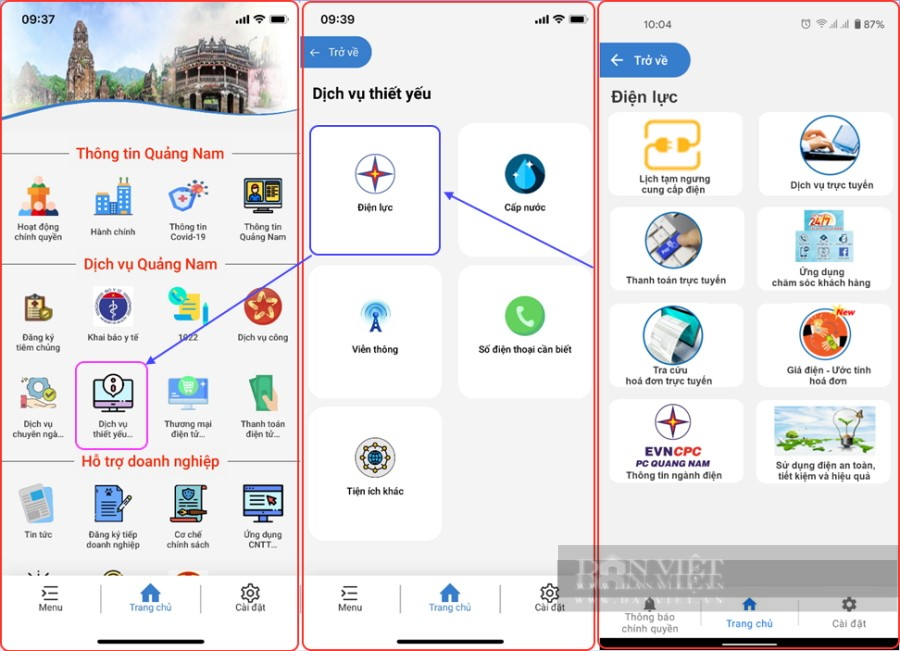 A representative of Quang Nam Electricity Company said: The "electricity" section provides people and electricity users with utilities such as easily looking up electricity bill information, paying electricity bills online, registering online electricity service, utility to estimate electricity bills, section to guide people to use electricity safely and economically, look up the schedule of temporary interruption of power supply according to the plan updated weekly, additional plans help people and businesses grasp timely information to proactively arrange work and reasonable production and business activities.
"During the complicated situation of the Covid-19 epidemic, people can pay electricity bills online or register for online electricity services on the application. These are utilities that serve essential needs related to the epidemic. electricity services of people and businesses in the digital environment, contributing to bringing convenient connection and timely information to electricity users.
In the coming time, Quang Nam PC will coordinate with the provincial Department of Information and Communications to continue upgrading and adding useful utilities for electrical services in the "electricity" category to better serve the requirements of people and businesses. industry", a representative of PC Quang Nam said.
You are reading the article
Towards "digital government, digital economy and digital society"

at
Blogtuan.info
– Source:
danviet.vn
– Read the original article
here