Thế Giới
UN calls for ceasefire, US defense secretary believes Ukraine will win
"We are extremely interested in finding ways to create the conditions for effective dialogue, create the conditions for a ceasefire as soon as possible, create the conditions for a solution. peace," Guterres told TASS news agency today (April 26).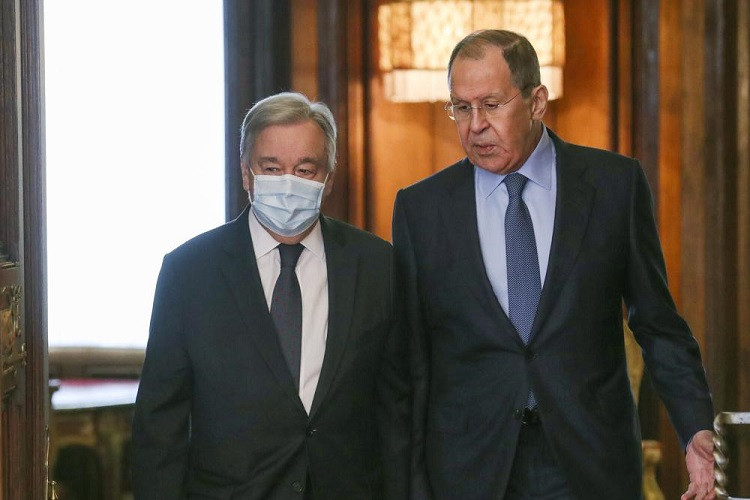 "I know that today we are facing a complicated situation in Ukraine, and there are many different interpretations of what is happening there. That does not limit the possibilities for a serious dialogue about how best we can reduce the suffering of the Ukrainian people," Guterres added.
According to the UN Secretary-General, he personally wants to minimize the impact of the war in Ukraine on food security, energy and finance in many parts of the world.
"I underscore my commitment to doing everything in my power to end this war as soon as possible and address its effects on vulnerable populations in the United States. many regions of the world," Guterres said.
Russian-Turkish leaders hold talks on Ukraine
According to TASS news agency, Russian President Vladimir Putin and his Turkish counterpart Recep Tayyip Erdogan had a phone conversation today about the situation in Ukraine.
"I can confirm the phone call. Furthermore, I can say that the two leaders had a conversation, and confirmed they discussed Ukraine. The Kremlin will soon announce the details of the following phone call," Kremlin spokesman Dmitry Peskov said.
Meanwhile, the Turkish presidency said that a phone call between Erdogan and his Russian counterpart Putin today "maintained the positive momentum achieved in the negotiations between Russia and Ukraine held in held in Istanbul earlier this month."
"This will benefit all parties. President Erdogan, who stated the importance of achieving a ceasefire, building an effective humanitarian corridor and safely evacuating civilians, noted that Turkey will continue to make efforts. make every effort to prevent events that are harming people and ensure lasting peace," Al Jazeera news agency quoted a statement from the Turkish president's office as saying.
Russia expels three Swedish diplomats
According to TASS news agency, the Russian Foreign Ministry announced today that it will expel three Swedish diplomats, as they are persona non grata.
"The Russian Foreign Ministry summoned Ambassador Malena Mard today to present a note of protest regarding the actions taken by the Swedish authorities around the expulsion of three Russian diplomats working at the Russian Embassy. in Stockholm, as well as in Sweden, are involved in providing military support to the Kiev government," a statement from the Russian Foreign Ministry said.
"Ambassador Malena Mard has been informed that we have decided to designate three diplomats from the Swedish Embassy in Russia as unwelcome figures," the statement added.
US Defense Secretary says Ukraine can win
US Defense Secretary Lloyd Austin today expressed his confidence in Ukraine's ability to win.
"Ukraine's struggle has inspired the world. Ukraine clearly believes that it can win, and so does everyone present," the Al Jazeera news agency quoted Austin as saying at a meeting held at the Ramstein military base in Germany today. now.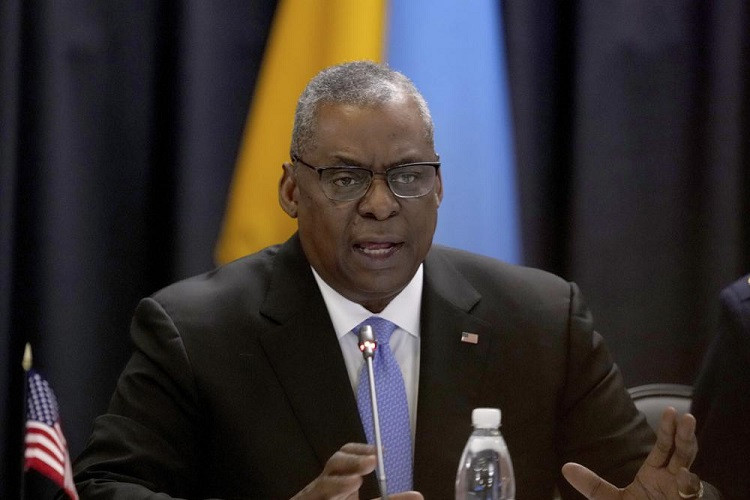 Al Jazeera said that the above meeting, with the participation of Mr. Austin, was organized by the US to gather support from allied countries in supplying weapons to Ukraine in the context of Russia launching new attacks in the country. the Donbass area recently.
The United Nations estimates that more than 8 million people will leave Ukraine this year
The United Nations High Commissioner for Refugees (UNHRC) said today that about 8.3 million Ukrainians will leave the country because of the fighting this year.
"About 12.7 million people have left their homes since the Russia-Ukraine war broke out two months ago, of which more than 5 million have been forced to flee abroad," said UNHRC spokesman Shabia. Mantoo told Al Jazeera news site.
According to figures released by Al Jazeera today (April 26), about 5.23 million people have left Ukraine since the war broke out. Among them, the number of people displaced to Poland, Romania and Russia stood at 2.9 million, 777,600 and 605,800 respectively.
Tuan Tran
You are reading the article
UN calls for ceasefire, US defense secretary believes Ukraine will win

at
Blogtuan.info
– Source:
vietnamnet.vn
– Read the original article
here