Thế Giới
What role does Asia play in the context that Russia is subject to energy sanctions from Europe?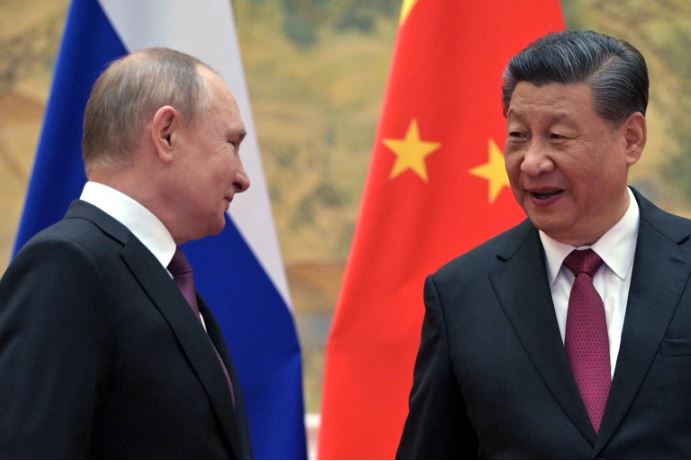 Earlier this month, Russian President Vladimir Putin delivered a clear message to the country's energy industry leaders: They need to plan in case the West reduces energy imports by shifting its focus from Europe to Asia.
The US, UK and Australia have banned Russian energy imports. The European Union (EU) is also under growing pressure from the US and members like Poland or Lithuania to implement an embargo on Russian oil and gas in response to Moscow's campaign in Ukraine. .
According to analysts, a series of infrastructure constraints, political pressures and economic viability could prevent the Asian market from importing oil from Russia. Developed European nations account for nearly two-thirds of Russia's gas exports and half of its oil sales.
Geographically, most Russian pipelines are built to serve the European market and cannot supply Asia. Two of Russia's biggest Asian customers – Japan and South Korea – are allies with the West, so these countries are likely to face intense pressure from the US if they import energy. volume from Moscow.
Meanwhile, China, Russia's biggest oil importer, is experiencing an economic downturn due to the Covid-19 outbreaks.
Hari Seshasayee, a global fellow at the Wilson Center, told Al Jazeera: "If the EU implements a total ban, I really don't know how Asian markets can meet that demand. Russia may need to reduce oil production by 30% by the end of 2022."
Currently, the EU does not have a "uniform stance" on any embargo on Russian energy, German newspaper Die Welt reported on April 25, citing the bloc's top diplomat, Josep Borell. Germany and Hungary are among the countries worried about the sharp rise in energy costs if they stop buying Russian oil and gas.
The EU is trying to set up a payment mechanism that would allow countries to comply with sanctions while still being able to buy Russian energy in rubles.
But in the oil market, analysts say a European embargo on Russian crude and products is only "a matter of time," said Lydia Powell, a senior fellow at the Observational Research Foundation. based in New Delhi, told Al Jazeera. 4 million barrels per day could be cut from the global crude market, Powell said.
Aware of these risks, Russia has been trying to reduce its dependence on Western customers for several years now. In 2012, President Putin inaugurated the East Siberia-Pacific Ocean oil pipeline, to supply crude oil to China and Japan.
The Power of Siberia pipeline, launched in 2019, could supply up to 38 billion cubic meters of Russian gas to China. In February 2022, during Putin's visit to Beijing a few weeks before the start of hostilities in Ukraine, China and Russia announced plans for another gas pipeline.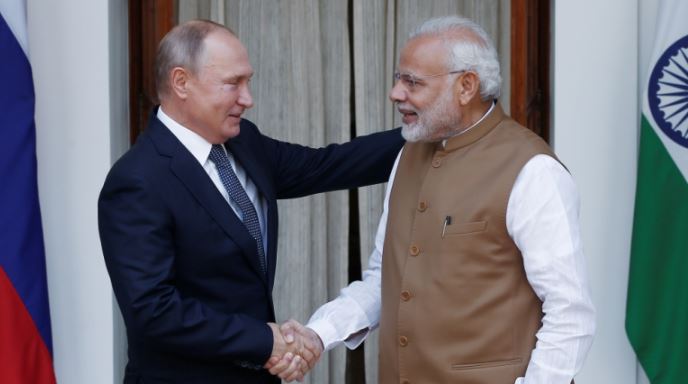 However, these projects cannot solve the whole problem, analysts said.
"Transport infrastructure plays an important role, and they are not equally invested between Asia and Europe," said an expert at the European Council on Foreign Relations.
Those restrictions did not stop Russia from supplying oil at subsidized prices. India, the world's third-largest oil producer, increased its imports of Russian oil in March 2022. Russian and Indian officials also met last week to try to overcome a deadlock in shipments of coking coal to Indian steelmakers, which has been falling since March 2022 due to complications on payments and logistics, Reuters reported on April 25, citing Indian government and commercial sources.
"If Russia offers discounts and favorable credit terms, importers will certainly find it attractive," Powell said of Russia's oil exports.
Even so, crude from Russia accounts for only 1.4% of India's oil imports in 2020, meaning the spike won't do much for Russia. Moreover, different countries produce crude oil at different densities and it will not be easy for Indian refiners to switch from the Middle East, American and Latin American oil they are currently used to Russian oil. , Powell said.
Niklas Swanström, director of the Stockholm-based Institute for Development and Security Policy, told Al Jazeera that at a time when India is strengthening ties with the US and EU, increased energy purchases from Russia could make everything falls apart.
South Korea and Japan, among the top 10 buyers of Russia's oil, will face tougher censorship from the US – their main security supplier – if they try to, experts say try to import more crude oil from Moscow.
Then there's China. The world's largest oil importer bought a third of Russia's total oil in 2020. But the country has its own limitations, according to Wang Huiyao, president and founder of the Center for China & Globalization based in Beijing. Mr. Wang said Beijing needed to maintain a good relationship with all of its main oil suppliers and did not want to jeopardize those by reducing purchases from some countries in order to get more from Russia.
In addition, the indefinite closure in Shanghai and the number of Covid-19 cases in Beijing also hindered the country's economic recovery. "China's demand for oil is not so high," Wang told Al Jazeera.
Even if the EU imposes a strict embargo, Russia's energy sector is unlikely to completely collapse. Belarus is Russia's ninth-largest oil customer. Like China, it is a strategic partner and is unlikely to take any action against Moscow.
China, Japan, and India also have investments in the Russian fossil fuel sector and these countries have not shown any plans to exit. Oil and gas fields have a lifespan of up to three decades, so companies can afford to wait for a crisis. For example, Chevron kept its investments in Venezuela despite US sanctions on Caracas.
"The first step is probably Europe and Russia will try to become independent of the other," said Medunic, an analyst with the Council on Foreign Relations of the Council of Europe.
You are reading the article
What role does Asia play in the context that Russia is subject to energy sanctions from Europe?

at
Blogtuan.info
– Source:
danviet.vn
– Read the original article
here