Business
Decoding Vinh Hoan – Vietnam's pangasius export boss: From fish fillets to collagen bags and $ 1 billion valuation target for "Western Luong Nu Quoc"
Pangasius – the main product that makes Vinh Hoan brand
2020 and 2021 are two particularly difficult years for the seafood industry when facing the effects of the Covid pandemic, but Vinh Hoan Joint Stock Company still has a spectacular recovery at the end of 2021 when export sales Export of pangasius fillet of the enterprise reached VND 5,995 billion, up 25% compared to 2020 and up nearly 10% compared to 2019.
In 2021, Vinh Hoan sells to 42 markets (an increase of 5 markets compared to 2020).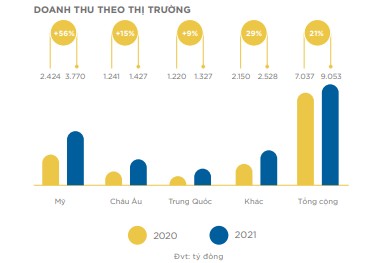 Annual Report 2021 Vinh Hoan
The US remains Vinh Hoan's largest export market (accounting for 42% of total revenue and 63% of pangasius sales). In the US market, this business has about 60% of its revenue from distributors at restaurants and hotels, the remaining 40% comes from retail channels.
Besides, China is Vinh Hoan's second largest export market, accounting for 15% market share. This is an important market for pangasius by-products such as fishmeal and fish oil as well as a large market for frozen pangasius products.
Following the successful year of 2021, Vinh Hoan's pangasius export prospect in 2022 is also very "bright". In March, according to information from the Vietnam Fisheries Association, the price of pangasius skyrocketed to 30,000 VND/kg, the highest since 2019. The reason for the high price of pangasius was mainly due to the scarcity of raw materials. This is a supply-demand effect because after the Covid-19 epidemic, many farmers hung up their ponds because of losses.
The price movement is supportive, in addition to the positive factors of the export market for Vinh Hoan. Forecast for 2022, the demand from the main export markets of this enterprise will recover and grow positively. The US market continues to be expected to grow thanks to economic stimulus packages. The EU market is also expected to recover strongly from the low in 2021 thanks to the tax reduction of the EVFTA agreement and EU consumers have shown stronger demand after the pandemic.
In addition, in 2022, Vinh Hoan's factories have returned to pre-epidemic capacity, so VHC may return to serve more customers in the European market instead of focusing on the domestic market. America in the fourth quarter of 2021.
At the same time, VHC's export volume to China is expected to gradually recover from the low of 2021.
In addition to pangasius fillet, Vinh Hoan also produces collagen, gelantin, pangasius oil…
One thing not everyone knows, although it is famous for pangasius, but in addition to pangasius, Vinh Hoan also has other products such as pangasius oil, collagen, gelantin or products from rice, puff pastry branded as Sa Giang.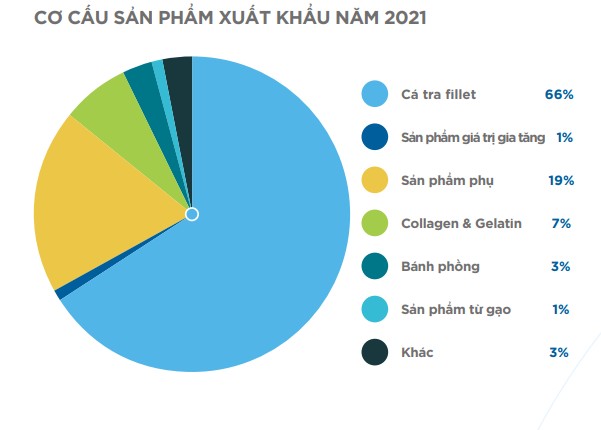 The process of processing from raw pangasius raw materials into export products, in addition to the finished product, there is also a large amount of by-products. Pangasius by-products are items of high economic value and added value. The company has taken advantage, researched and successfully processed these by-products into commercial products such as fish oil, fishmeal. used as animal feed), fish bubbles, fish fins, ..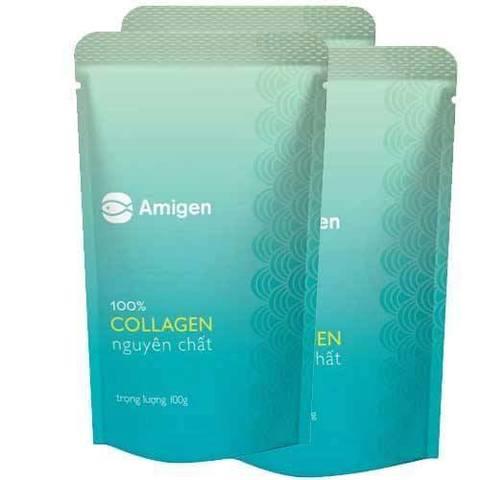 Collagen products extracted hydrolyzed from pangasius skin of Vinh Hoan have been exported to the EU.
Also on the basis of research to optimize the efficiency of using pangasius from fillet processing, Vinh Hoan is the only enterprise in Vietnam to successfully research and develop collagen and gelatin from pangasius skin. . This is also the initial basis for businesses to deeply research health care products.
In 2014, Vinh Hoan Collagen One Member Limited Liability Company was born, marking a big turning point in the field of high-tech manufacturing with the successful production of collagen and gelatin.
In 2019, recorded the outstanding success of collagen business with profit after tax surpassing the planned number of 180 billion and sales nearly doubled compared to 2018. With this result, Vinh Hoan continued continue to implement investment projects to expand and improve collagen factory capacity.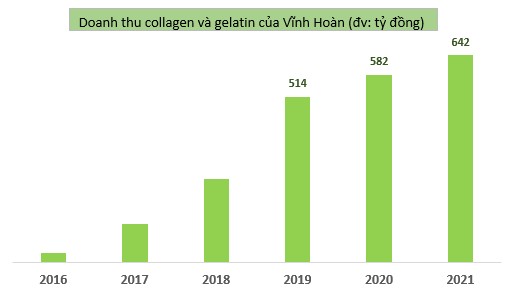 Photo: An Vu – Synthesized from DN's data
In October 2020, Vinh Hoan Collagen completed the expansion of a new gelatin line, contributing to increasing the total capacity of collagen and gelatin factory to 3,500 tons of finished products/year. Also in October 2020, Vinh Hoan Collagen's Research and Development Center was completed and put into operation to focus on developing new products for Vinh Wellness.
The Queen of Pangasius in "Western Luong Nu Quoc"
Madame Truong Thi Le Khanh – Chairman of Vinh Hoan Company's Board of Directors is often referred to as "Mrs. In 1997, Ms. Khanh established a private enterprise, Vinh Hoan Co., Ltd. in Cao Lanh, Dong Thap with the main task of prioritizing the import and export of other seafood products such as pangasius fillets, pangasius fillets and price goods. added value from tra and basa fish.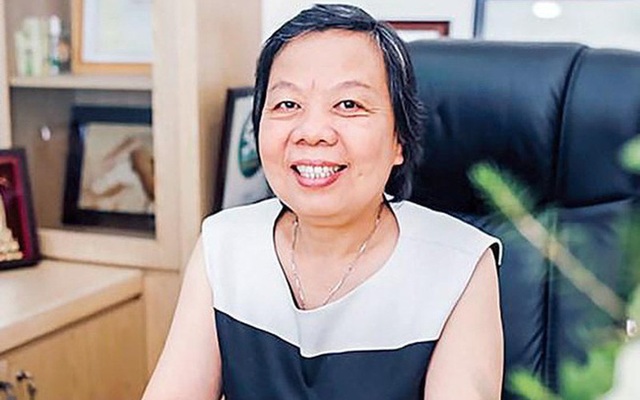 Ms. Truong Thi Le Khanh – Chairman of the Board of Directors of Vinh Hoan Joint Stock Company
In the beginning, the company did business with the business method of processing for export. Two years later, Vinh Hoan rented a factory to set up its own processing facility. With her previous relationships, as well as being very knowledgeable about foreign trade activities, Ms. Khanh soon found a place for the company's products in foreign markets. In 2003, Vinh Hoan rose to the top of Vietnam's pangasius export turnover.
Under the leadership of Ms. Le Khanh, Vinh Hoan became the third largest exporter of pangasius and basa fish, climbed to the second position in 2009 and from 2010 until now, Vinh Hoan has always been the leading enterprise.
In May 2016, Ms. Khanh transferred the position of General Director of Vinh Hoan JSC to Ms. Nguyen Ngo Vi Tam. Currently, Ms. Khanh is still the Chairman of the Board of Directors of Vinh Hoan Joint Stock Company.
Started up as a small rented workshop in the West with a daily productivity of only 10 tons of fish, then on December 27, 1997, Vinh Hoan Company Limited was officially established to meet the requirements. plant expansion and planning according to HACCP standards.
The name Vinh Hoan was created with the meaning Vinh means forever, Hoan means global, meaning Vinh Hoan will last forever on the globe like a star.
The Company's shares were listed on the Ho Chi Minh City Stock Exchange on December 24, 2007 according to Decision No. 179/QD-SGDHCM of the Ho Chi Minh Stock Exchange with trading code stock is VHC.
An interesting thing is that if you see information about Vinh Hoan's Board of Directors and leadership, you will feel like you are lost in "Western Luong Nu Quoc" in the work Journey to the West.
Because the three highest positions at the top of the Board of Directors, the Supervisory Board and the Board of Directors are all "in the hands" of the pink balls, that is, Chairman of the Board of Directors Truong Thi Le Khanh, Head of the Supervisory Board Nguyen Thi Cam Van and Chairman of the Board of Directors. General Director Nguyen Ngo Vi Tam.
The second reason is that out of the total 6 members of the Board of Directors, only 2 are male, only 1 of the 3 members of the Supervisory Board are male, and out of the total 10 members of the Board of Directors, only 2 are male. The remaining management and leadership positions are held by ladies and gentlemen.
So far, Vinh Hoan's leadership is putting the boat on the right track, achieving positive annual growth, a healthy and efficient financial structure. If in 2020 the pangasius industry ran aground because of the blockade order in key export markets, in 2021, Vietnam will be heavily affected by the COVID-19 wave.
For the first time, Ho Chi Minh City, the Southeast and Southwest provinces have applied a series of social distancing directives. A series of difficult problems such as production suspension, production arrangement in the new 3-4 on-site situation, increased transportation costs, Covid testing costs, welfare costs for production staff, etc. local production,… but Vinh Hoan still achieved export sales of 9,054 billion dong, up 29% over the same period, profit was 1,099 billion dong, 57% higher than the planned 2021.
In addition to the absolute figures in terms of revenue, profit, and efficiency when compared to listed companies in the seafood industry, VHC's gross profit margin/Revenue in 2021 is at a high level.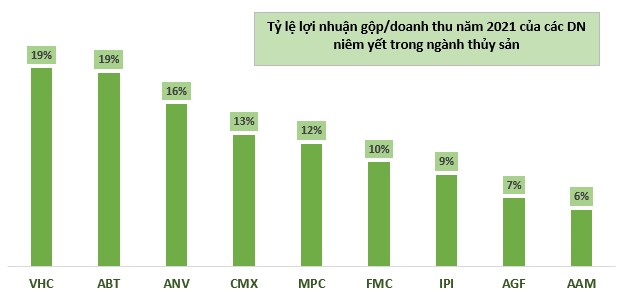 An Vu summarizes according to the financial statements of enterprises
Compared to Vinh Hoan itself in previous years, the gross profit margin in 2021 is much improved compared to 2020 and has not changed much compared to before the 2019 epidemic.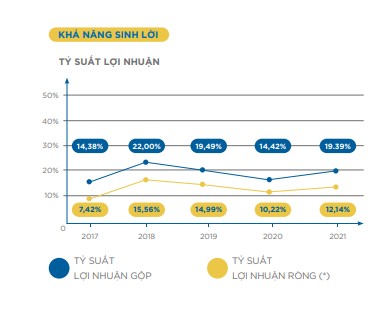 The year 2022 is determined by the Board of Directors as a milestone to complete important investment projects that were started last year and a number of other projects to accelerate Vinh Hoan's five-year strategy 2021-2025, with the goal of increasing double the Company's valuation, reaching USD 1 billion by 2025.
https://cafebiz.vn/giai-ma-vinh-hoan-trum-xuat-khau-ca-tra-cua-viet-nam-tu-mieng-phi-le-ca-toi-tui-collagen-va- muc-tieu-1-ty-usd-dinh-gia-cho-tay-luong-nu-quoc-20220426203344377.chn
Following the Economic Lifestyle
You are reading the article
Decoding Vinh Hoan – Vietnam's pangasius export boss: From fish fillets to collagen bags and $ 1 billion valuation target for "Western Luong Nu Quoc"

at
Blogtuan.info
– Source:
cafebiz.vn
– Read the original article
here