Business
Even with a 500 note, no one wants to nod, gentlemen!
Confession failed and "indecent bouquet of money"
Recently, a clip about a failed confession at the Hoan Kiem Lake pedestrian street caused a stir among people. Although the pedestrian street has become the location for many successful or unsuccessful confessions as it has been in the past, this confession with a bouquet of real money still attracts many people's attention.
The story from this clip is still attracting a lot of attention from the public, MXH is still talking about the failed ending and the "indecent bouquet of money".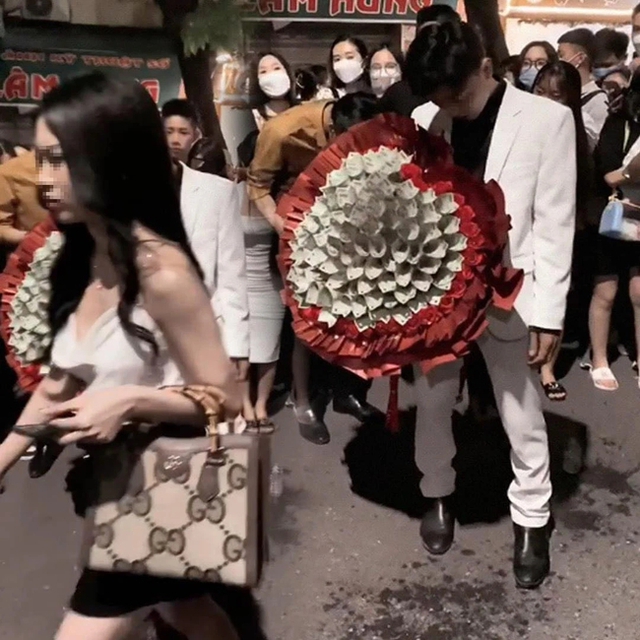 The failed confession in the pedestrian street with the "indecent bouquet of money" caused a stir recently.
Confessing in public (when you can't be sure 90% of the nods) is already a matter of discussion when putting unnecessary pressure on a girl. The next equally rude thing is that the confessor uses a "mean of expression" which is a bouquet of money flowers (flowers made from real money) to say love. The material showdown for a story that was supposed to come from the heart showed the real lack of charm from a guy with a white horse appearance.
In fact, not every man can successfully confess, but using a bouquet of money to confess his love in a crowded place and being harshly rejected is what everyone thinks is… a worthy ending.
Let's ignore whether this is a fake confession staged to PR for a flower shop made with money, but considering its influence in the community, it is clear that this is a failure. many dimensions of its creator.
People often say "what can't be bought with money, can be bought with a lot of money" but not all cases are true, especially in love. Bouquets of money did not help the guy get the girl's love, but perhaps bought the other guy or the people involved a certain lesson.
Rich men may have the upper hand, but the subtleties cannot be ignored
Although material things are considered to be quite important in a couple's life, confessing with a bunch of money flowers in public is an insult to girls, especially when this is the first step to show affection. and intention to build a relationship.
Although most of the girls' wishes are not only sincere feelings, they also need financial security. But the way to show it is not at all how a guy hesitantly steps forward and hugs a bunch of money flowers to say "I love you" or "Agree to be my girlfriend" in front of the audience. how many people. Bouquet of money is not a proof of material guarantee for the girl, much less shows the sophistication and ingenuity of a man when confessing.
In the middle of a crowd, giving a bouquet of flowers with money to confess is such a ridiculous thing that perhaps any girl with full awareness would shake her head. A beautiful bouquet of flowers can show affection, but a bouquet of money in this situation is really just money.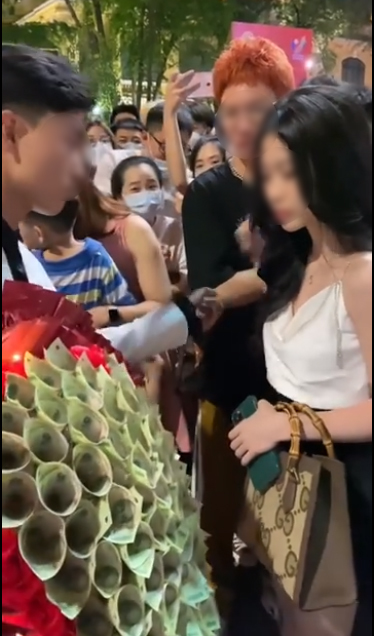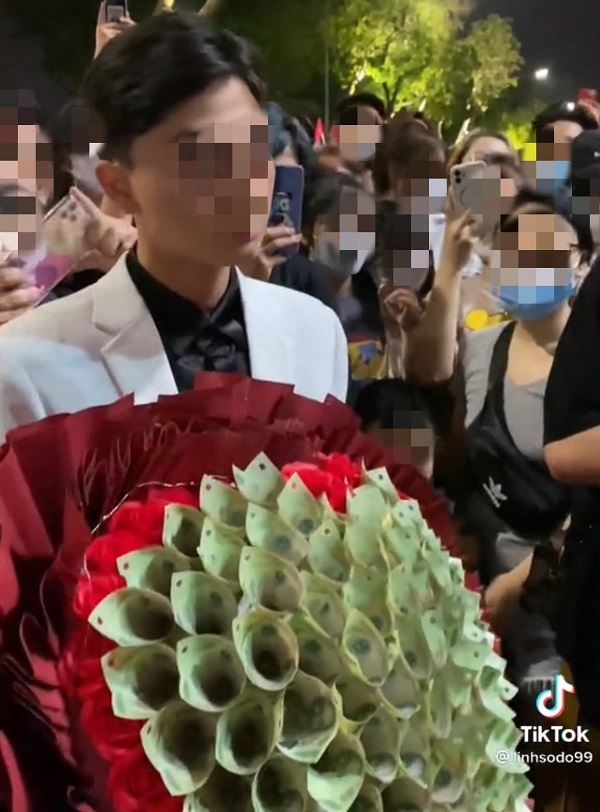 The "money flower bouquet" suddenly became extremely ungainly when placed in the wrong place.
Women, whether pragmatic or emotional, always expect their men to be subtle. The money bouquet showed the guy's qualifications and perception that it was not capable of providing any guarantee of a promising relationship.
In this case, if the male friend gives the girl a bouquet of flowers that is not money, even if it is rejected, it will be much better. As for this failure, everyone sees this as the inevitable conclusion, that it is worth it for a naive or crude guy to show ridiculously materialistic feelings.
Someone said "women basically like money" but they also forget that "there are many things that can never be bought with money". Bouquet of money is actually not wrong when used in a relationship that is already close enough. Sometimes the wives will be very happy if the value of the bouquet is larger, because now for women love is a real number.
But it absolutely cannot be a tool for a guy's confession to a girl, especially when it's in public. The guy's double show of affection for a show of affection easily makes everyone feel too much and understand that failure is natural.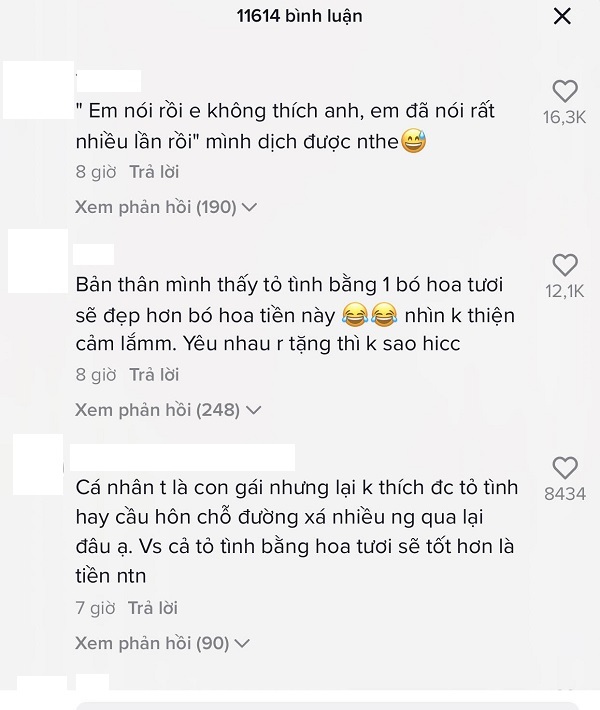 Netizens' opinion about using "money flower bouquet" to confess.
Confession can be the beginning of a relationship, so it's not enough for guys to be sincere, but also to show the sophistication of a mature man.
In the end, one will find that if this is a staged marketing ploy, even though it has reached the masses, the effect seems to be in reverse. Perhaps after this fake confession, many people suddenly became more averse to the money flower bouquet than usual when it was placed in an ungainly situation like its "boss".
And if this is really a confession without hypocrisy, then it is worth it for the uncharacteristic white horse guy with ostentatious affection in the middle of a crowd, rather than because he wants to receive the girl's nod. i love.
https://afamily.vn/bo-hoa-tien-bat-nha-va-man-to-tinh-that-bai-giua-dam-dong-ke-ca-bang-to-500-thi-cung- cha-co-nao-muon-gat-dau-thuy-cac-anh-20220425164906958.chn
You are reading the article
Even with a 500 note, no one wants to nod, gentlemen!

at
Blogtuan.info
– Source:
cafebiz.vn
– Read the original article
here