This morning (April 27), singer Duy Uyen – a former member of the Mat Ngoc group – suddenly announced that she was pregnant with her second child.
Former member of the group Mat Ngoc is pregnant with the second child.
On her personal page, she also posted a video of her baby's gender discovery party (Baby Shower party). According to American tradition, doctors only reveal the sex of the fetus to relatives to prepare the party. If it's a boy, the couple will receive a blue gift, otherwise a pink one.
Duy Uyen revealed the baby's gender through the Baby Shower party.
In the video, baby Hailee – Duyen's first daughter – explodes a balloon containing a blue ribbon. Standing beside, relatives and friends cheered and congratulated Duy Uyen and his wife. Under the comment section, many friends and fans also congratulated the singer and her husband.
It is known that Duy Uyen is currently 6 months pregnant and is expected to give birth in August. Currently, her health is stable, and she is in an eager mood to welcome the second little angel. In the video, it can be seen that Duy Uyen's belly is a bit cluttered, but her limbs are still completely slim. Pregnant women still retain their youthful and radiant features.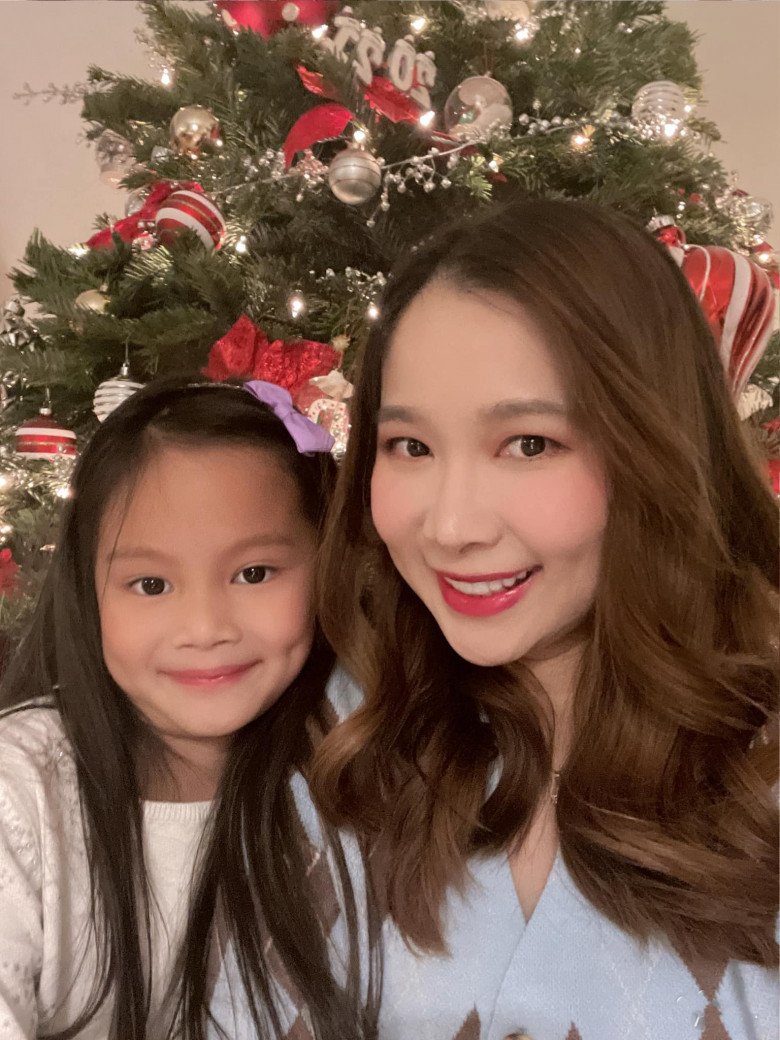 Duy Uyen is expected to give birth in August.
Duy Uyen was born in 1983. In March 2010, she married her husband Tuong Huy and moved to the US to settle down. In the United States, the female singer turned to study medicine, specializing in ultrasound. Duy Uyen currently works as an MC at a television station, besides a part-time job as an ultrasound technician at a hospital. Occasionally, she accepts to perform for the Vietnamese community to help her remember her job and respond to the audience's affection.
Duy Uyen has a full life with her husband and her first daughter, Hailee, who is nearly 8 years old. Despite being busy with work, the beauty still spends time taking care of her home. In the near future, the small family will be even happier when there is a new member.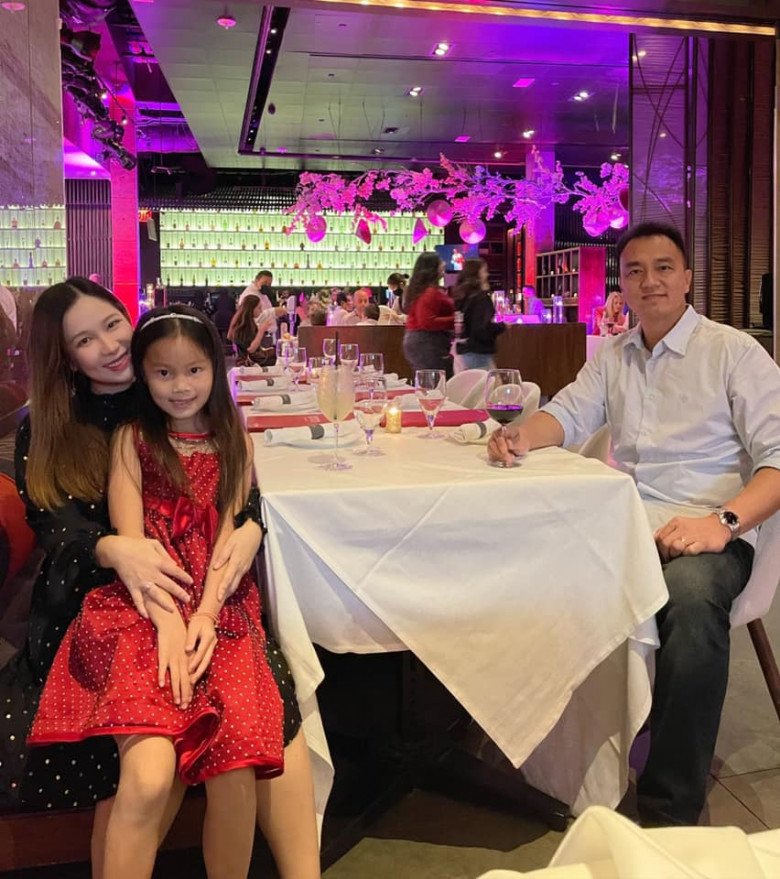 The happy family is about to welcome a new member.
What is Baby Shower Party?
After Duy Uyen's share, many people also wondered about the party she organized. This party is called Baby Shower, quite familiar to pregnant women in Western countries, typically in Canada and the US. Baby Shower is understood as a party to celebrate the birth of a baby or a news party to give birth to a baby. It is organized with the purpose of encouraging the mother's spirit before giving birth.
The party is usually held around 4-6 weeks before the baby is born or later – when the baby's gender is known to make it easier to decorate the party and for guests to easily choose gifts. Traditionally, before the birth of the first child, the mother will hold a small-scale celebration party with female guests and no men. But in recent years, the concept of organizing a Baby Shower party has also changed in different ways.
The birth party originated in the old Romans/Greeks and was derived from the word "showering" – the rain of love. During the party, the pregnant mother will receive countless good wishes, valuable experiences and meaningful gifts for both mother and baby. Originally, the party was only held for first-time mothers pregnantbut is now more common every time the family is about to welcome a new member.
The preferences of pregnant mothers are decisive to the way of the Baby Shower party. It can be a warm afternoon tea party, a lively BBQ party, or a formal wine drinking session… The party venue today has also become more flexible, not just at home but mothers. Pregnant women can choose from many venues depending on their preferences such as restaurants, cafes, etc., as long as it is a place with a comfortable space, suitable for pregnant women who have difficulty traveling and still can easily have fun. , chat with friends.
You are reading the article
Going to America for a long time, Duy Uyen "Eye Ngoc" suddenly showed off her pregnant belly, revealing important information about the baby

at
Blogtuan.info
– Source:
Eva.vn
– Read the original article
here