Business
Going to eat seafood saw strange grains, turned out to be "ocean treasures", the price was up to several billion dong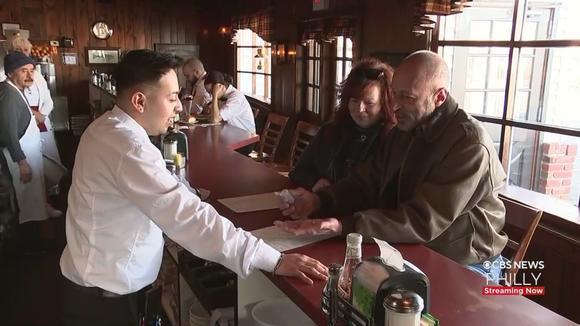 Portrait of lucky couple. Photo: CBS NEWS
The couple Michael Spressler and Maria Spressler have been regular customers of Lobster House restaurant (Cape May, New Jersey, USA) since the 80s of the last century. This is the 34th year since they first came to eat at this restaurant. To celebrate this special occasion, on a Sunday in February this year, they decided to have dinner here with an appetizer of cockles as usual. However, this meal brought them a "billion-dollar" surprise.
In an interview with NJ Advance Media about this accidental discovery, the 58-year-old husband could not help but be surprised: "I have eaten shellfish almost all my life, but this is the first time this lucky thing happens to me. "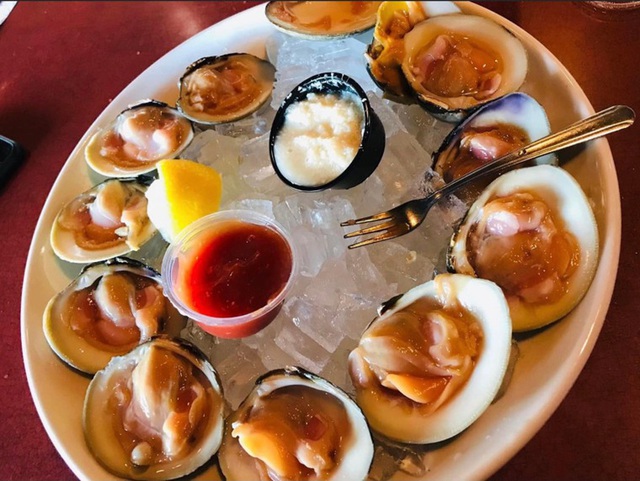 The appetizer that Michael and his wife ordered. Photo: The Lobster House Restaurant
Mr. Michael recounted the story: "I was eating until the 12th scallop and when I picked it up with a fork, it felt quite heavy, but I didn't think much of it. Then, when I started to eat it, I noticed it. there was something hard in my mouth. I actually thought one of my teeth was broken."
He later thought it might be a "small stone", but "when I looked at it in the palm of my hand, it was a round, white, unbroken gem."
Mr. Michael was especially amazed because the odds of finding a gem in an edible scallop were extremely rare – only one in 10,000 scallops contained this ocean treasure.
Maria told CBS that she wanted to put the gem "inlaid in a piece of jewelry, like a mermaid" to celebrate the special day. However, her husband said he was more interested in finding out the value of the pearl when he heard amateur pearl collectors estimate that the stone he had just found "could be worth thousands of dollars." la".
The gem that Michael found was 8.8 mm in size. According to experts at Pearl Source, the pearl can cost from 50 to 100,000 dollars (115 thousand to 2.3 billion VND) depending on the water it lives in (there will be 2 environments for pearls to spawn). life: Fresh and salt water).
The 8.8-millimeter-sized gem, contained in the 12th shell of the meal, can cost thousands of dollars. Photo: The Lobster House Restaurant
Keith Laudeman, the owner of the restaurant where the rare event took place, shared more details of the story in a phone interview with TODAY.
The restaurant posted about the rare find on its Facebook page, and many of its followers were amazed. But some skeptics were mistaken and thought that only sea mussels create pearls, so the restaurant had to correct: "Both sea mussels and oysters produce pearls. The most common are sea mussels. but oysters can still make gems."
In fact, pearls are formed when an external object penetrates inside the mussel's body, the oyster. The foreign bodies would be organic matter that gets inside the mollusk's shell when it opens to eat or breathe. This foreign object, after penetrating, will be covered with a layer of nacre. Over time, the mother-of-pearl layer will thicken and form pearls. The main component of pearls is calcium carbonate (CaCO3) with 13 basic colors: White, pink, yellow, orange, silver, cream, purple, yellow, brown, green, blue, black.
According to New York Post, Today
https://soha.vn/thay-san-trong-mieng-tuong-gay-rang-ai-de-la-bau-vat-dai-duong-gia-len-toi-vai-ty-dong-20220425110150176. htm
You are reading the article
Going to eat seafood saw strange grains, turned out to be "ocean treasures", the price was up to several billion dong

at
Blogtuan.info
– Source:
cafebiz.vn
– Read the original article
here