The amount of semen per ejaculate and the force of ejaculation can vary from man to man. In addition, several factors can affect how far a man can ejaculate and how much semen can be ejaculated.
In general, young men tend to ejaculate more semen, the average volume of semen when ejaculated is about 2 – 5 cm3which is equivalent to one teaspoon.
Below is information about average semen volume, ejaculatory force and factors affecting the ejaculation process of men.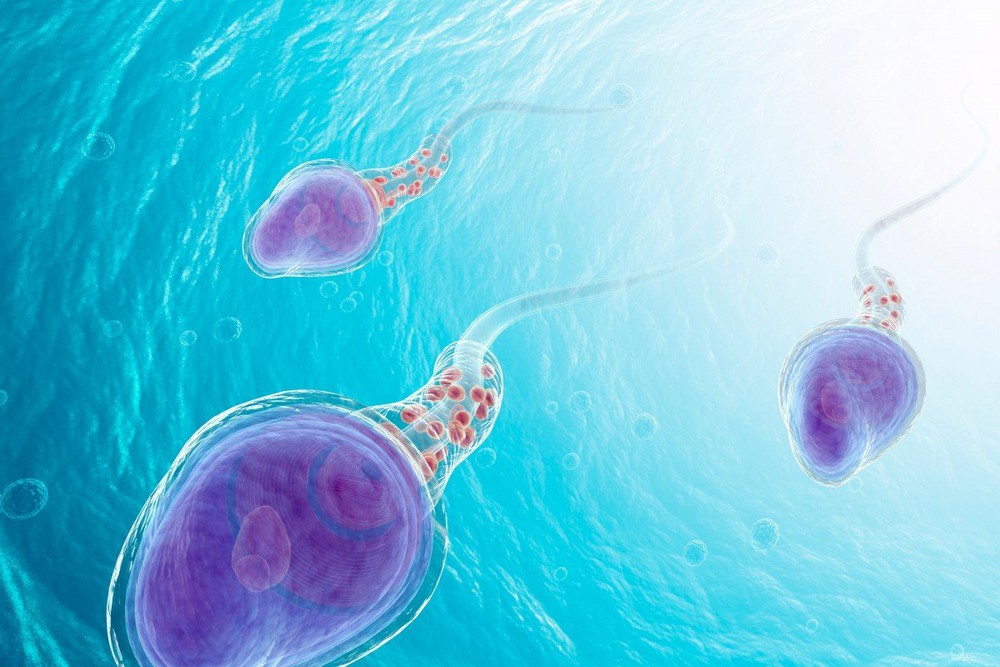 Men can ejaculate with the same amount of semen as 1 teaspoon. Illustration
How much semen per ejaculation is normal?
According to the World Health Organization (WHO), the average amount of semen per ejaculation is 3.7 ml and most men's semen volume falls between 1.5 – 6.8 ml / ejaculate.
According to the International Society of Sexual Medicine, the amount of semen when a man ejaculates can be about ¼ to 1 teaspoon.
The amount of semen can affect the distance the semen travels. Many people believe that the larger the volume of semen, the farther the semen will travel. For most men, semen can travel several tens of centimeters.
How do semen volume and ejaculatory force change?
Sometimes, men may notice a change in ejaculation. Several factors can influence this.
– Age: Men tend to ejaculate with the highest amount of semen at the age of 30. As men get older, this amount of semen will gradually decrease.
Sexual activity: Repeated sexual activity, including masturbation, can decrease semen volume, which potentially reduces the distance that semen can travel. A prolonged interval between each ejaculation can cause a man to produce more semen than usual.
Genetic factors: Genetics plays a role in most aspects of health, including semen volume. Some men ejaculate more or less than others.
Lifestyle: Diet, smoking, and many other factors can affect semen quality and overall health.
Overall health: Overall health can affect semen volume. For example, a person with a chronic illness, such as diabetes, may notice a change in their semen. Hormonal problems can also affect semen quality.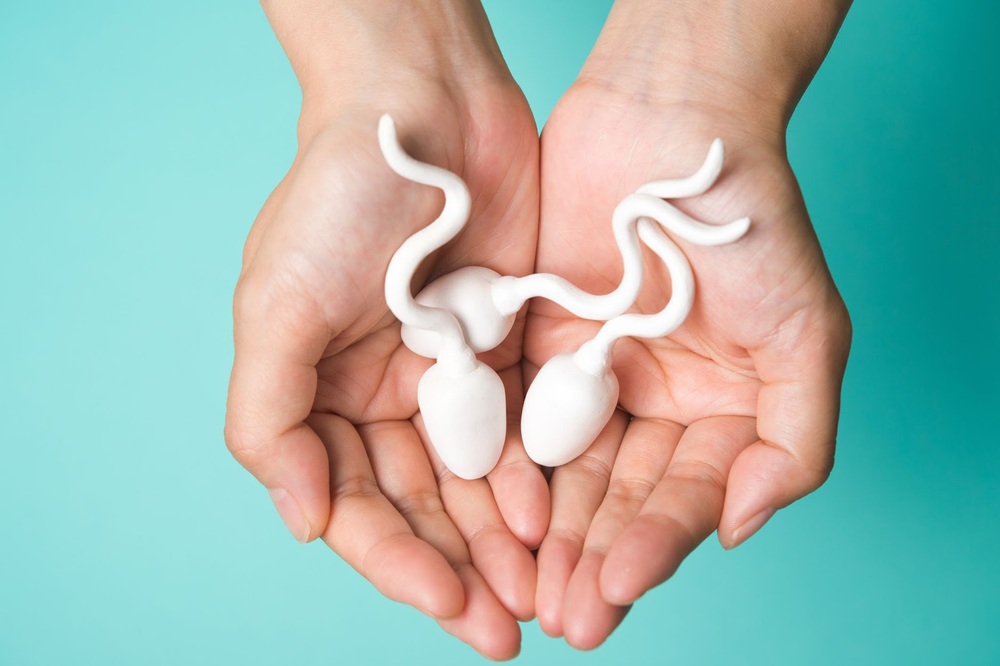 The amount of semen and the distance from which to ejaculate can depend on many factors. Illustration
What does the frequency of ejaculation depend on?
Men can ejaculate again as soon as they feel arousal after sex or masturbation. Therefore, the main factor determining the frequency of ejaculation is quickly regaining interest in sex.
Some men may ejaculate up to 5 times in a row or more. However, men should stop ejaculating if they start to feel pain.
If a man ejaculates many times in a short time, the amount of semen when ejaculating may decrease.
How to ejaculate far and more
In fact, there are no specific health benefits associated with longer or longer ejaculation. However, some research shows that men who ejaculate with very little semen have lower fertility.
Men who want to ejaculate with more semen should try the following:
Exercise regularly: Exercise can also improve semen quality. Some studies show that moderate exercise can increase semen volume during ejaculation.
Limit masturbation: Extending the interval between ejaculations can increase semen volume.
Don't skip foreplay: Men can use foreplay to delay ejaculation and make sex last longer. Although there are no studies to confirm this recommendation, some men find that foreplay can help men produce more semen.
Do Kegel exercises: These exercises help strengthen the pelvic floor muscles, the part that helps men ejaculate. To do this exercise, men act as if trying to stop the flow of urine and hold for 10 seconds, repeating the movement a few times. You can do this move anytime, not necessarily while urinating.
Conclude
On average, a man can ejaculate about a teaspoon of semen over a distance of several tens of centimeters.
Some false information about the amount of semen when ejaculating or the ability to ejaculate far away can cause psychological insecurity for men.
Men who are concerned about their erection time or have trouble with other aspects of ejaculation or sexual intercourse should consult a doctor.
Source: Medical News Today
https://soha.vn/moi-lan-xuat-tinh-ra-bao-nhieu-tinh-dich-la-binh-thuong-20220427114709295.htm
You are reading the article
How much semen per ejaculation is normal?

at
Blogtuan.info
– Source:
Soha.vn
– Read the original article
here