Participation the program Son and Wife, male MC Quach Tan An (35 years old) and his wife Xuan Mai (21) brought to the audience a beautiful love story. Falling in love at first sight in an event, but Tan An demanded an annulment because his wife was too jealous when the wedding was near.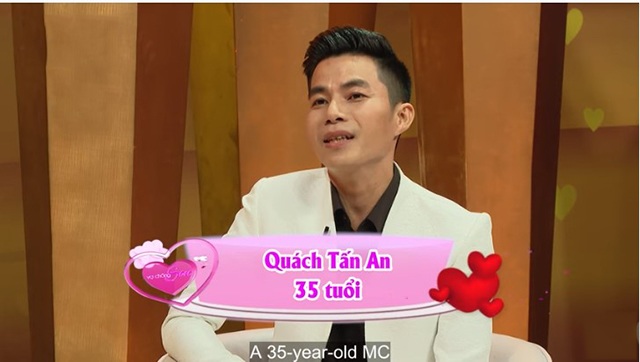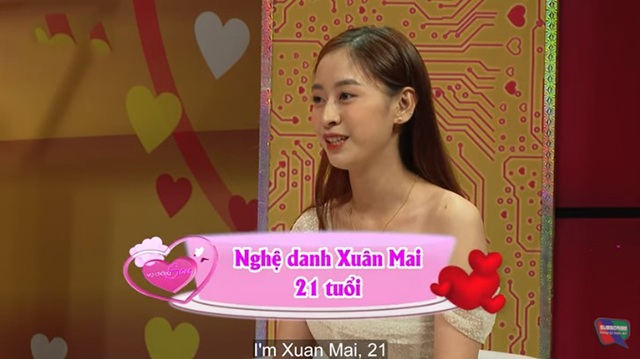 MC Tan An and Xuan Mai told the audience about their "lightning" love story.
Talking about the first time they met, Tan An confessed that at that time he was sad because of a broken love, so instead of staying at home with his parents on New Year's Eve, he accepted to be the host for the fireworks event. Welcome spring in Phu Quoc.
"I saw this girl sitting in the audience and she was so pretty. How can I "catch" this friend? But I couldn't take the initiative because she was the audience and I was the host, so at the end of the program, I don't know if I'll see this friend again or not. And I have no way to go down to the stands and ask for a phone number. So I signaled to an audio technician, I gave you my phone with my picture on it, and asked you to go out and ask for my number."Tan An said.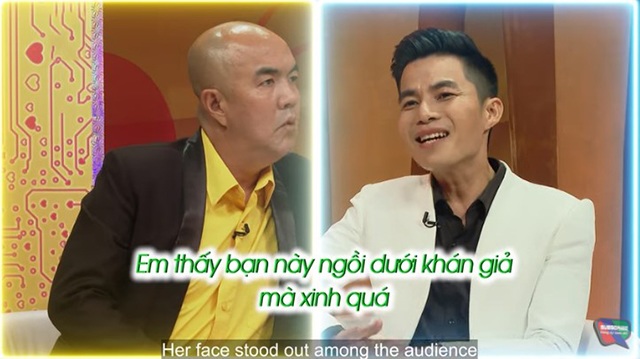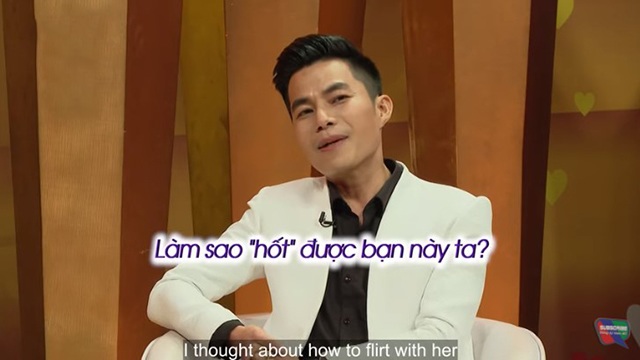 While hosting the program, Tan An was "lightned" when he saw Xuan Mai under the stands.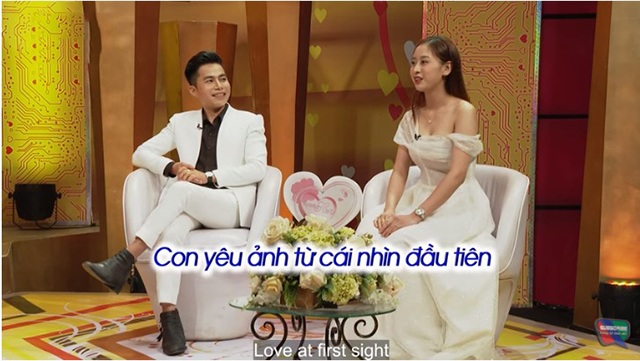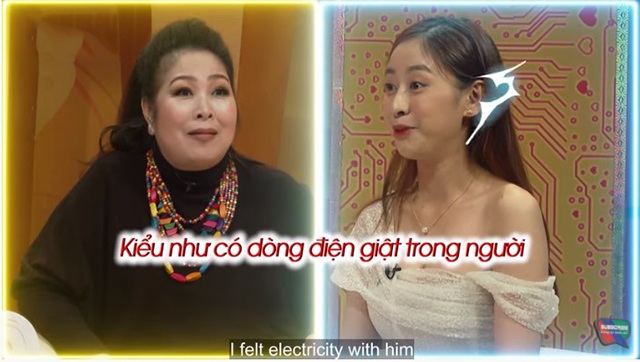 And Xuan Mai also "loved him at first sight".
And Xuan Mai shared that she fell in love with MC at first sight. So when listening to you, the technician said: "Mr MC asked for my phone number" she's trembling, "It's like there's an electric shock in the body", the online shop owner revealed. Xuan Mai also added that her taste is an elderly person, so she doesn't mind that Tan An is more than one zodiac sign, as long as that person loves her and knows how to take care of her.
Falling in love when Xuan Mai was still in high school, the couple had to accept a long distance relationship. Tan An would visit Rach Gia once a week to visit his girlfriend. After graduating from high school, Xuan Mai moved to Saigon to live with her mother, so that the two could see each other often.
At first, Xuan Mai's family opposed her love because she was still young, but after understanding Tan An for a while, they agreed to let the young couple come together. Once, the MC asked his girlfriend's parents to let them both go out in Da Lat. Taking this opportunity, Tan An confessed his love to Xuan Mai: "Do you agree to be my wife?" and received a nod from the beauty.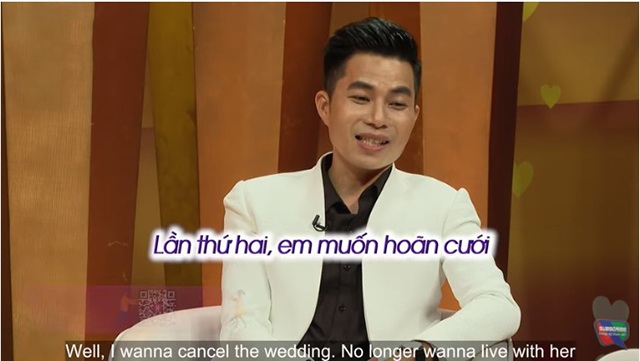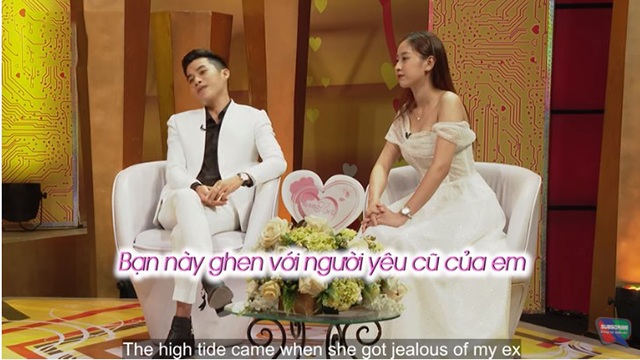 The first time to postpone the wedding due to the outbreak of the disease, and the second time, Tan An actively asked to postpone the wedding because Xuan Mai was too jealous.
However, "When there were two days left to send wedding cards, the epidemic broke out so we had to stop. For the second time, I wanted to postpone the wedding and didn't want to be with this friend anymore because she was too jealous. You're jealous of my ex…", Tan An shared.
Not only is she jealous for no reason, even when she dreams of her boyfriend going out with his ex, Xuan Mai is also angry, making the MC tired. Finally, Tan An decided to talk to his mother-in-law to ask for a postponement of the wedding. Fortunately, thanks to her mother's advice, Xuan Mai also realized her mistake and determined to make amends so the wedding could take place.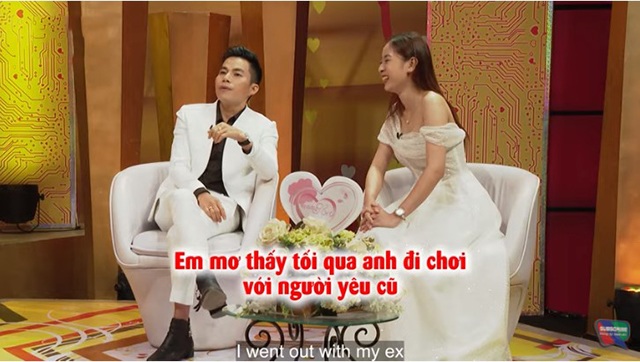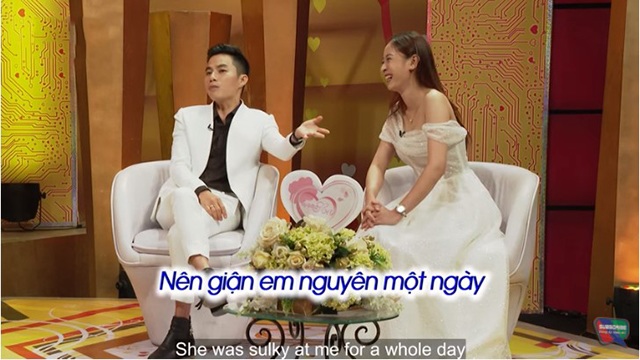 It was just a dream that Tan An went out with his ex-lover, but Xuan Mai was mad at him for a whole day.
After two years of living in the same house and having a son, Xuan Mai said that her husband only had one bad habit of "dropping bombs", the rest he was perfect. In return, Tan An "complains" that his wife is not persistent in doing anything, and yet, every time he talks about it, he cries just because he likes to cry. Then every time she has her husband's friends, Xuan Mai will "bully" her husband if she is not satisfied with something.
Tan An reminded his wife: "You have to be consistent in your work, less angry and always listen. And over here, I pamper you but in front of my friends, if you don't take care of me like this, I must be very sad. I've said it many times, so I hope you correct it a bit."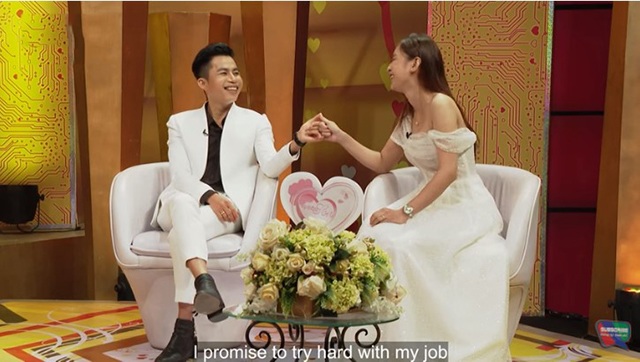 Xuan Mai twisted hands with her husband, promising to try to correct bad habits.
You are reading the article
Love at first sight, but the MC postponed the wedding even though the invitation was sent for a reason

at
Blogtuan.info
– Source:
Eva.vn
– Read the original article
here