Life Style
Xã Hội
People's lives next to piles of plastic waste piled up like mountains on the outskirts of Hanoi
"Every day is 200,000 VND but people are dirty, dirty and toxic"
Xa Cau village (Quang Phu Cau commune) Formerly famous for its traditional craft of making handmade black incense in Ung Hoa district, Hanoi. However, for more than 15 years now due to economic pressure, many households have turned to scrap making, making this village a become a garbage collection place of an entire area.
According to our records, every day here, there are hundreds of garbage trucks to buy scrap that people buy from all over the world. Scrap Garbage Including all kinds of broken cars, broken motorbikes to soft drink bottles…
Every day, hundreds of trucks carrying scrap are brought back, causing garbage to surround Xa Cau village
After arriving at the gathering place, people will sort them for recycling and then sell them, and those that can't be sold will be discarded everywhere in the neighborhood. Time past, Day after day, Xa Cau village gradually becomes a valley surrounded by all kinds of waste.
More seriously, when there is no place to dump, scraps are sometimes burned, causing big fires, not only affecting the health and living environment of people living around the area.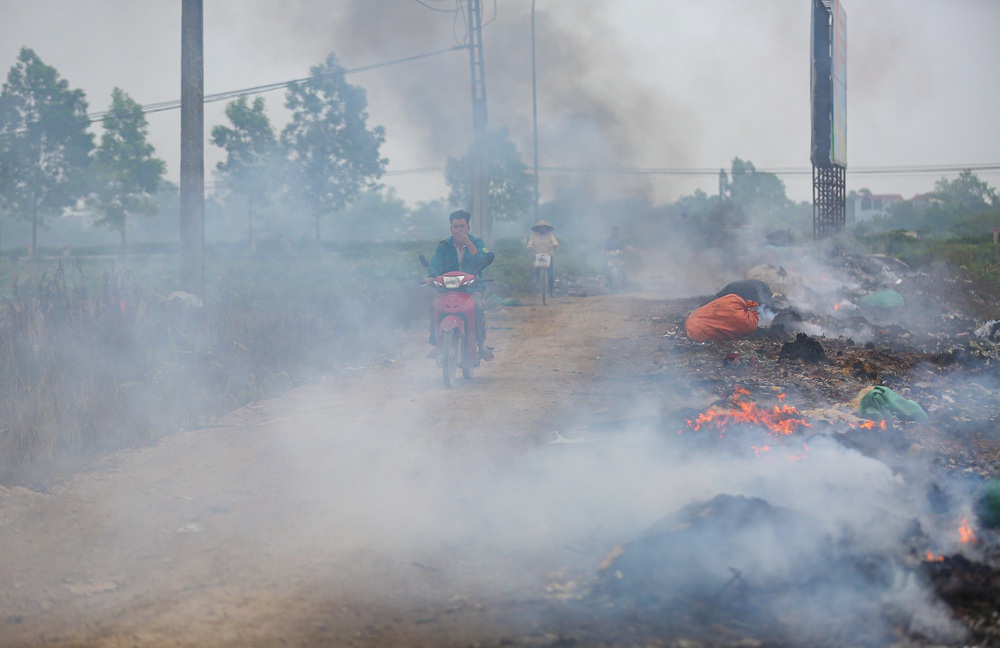 People burn plastic, causing smoke to cover the village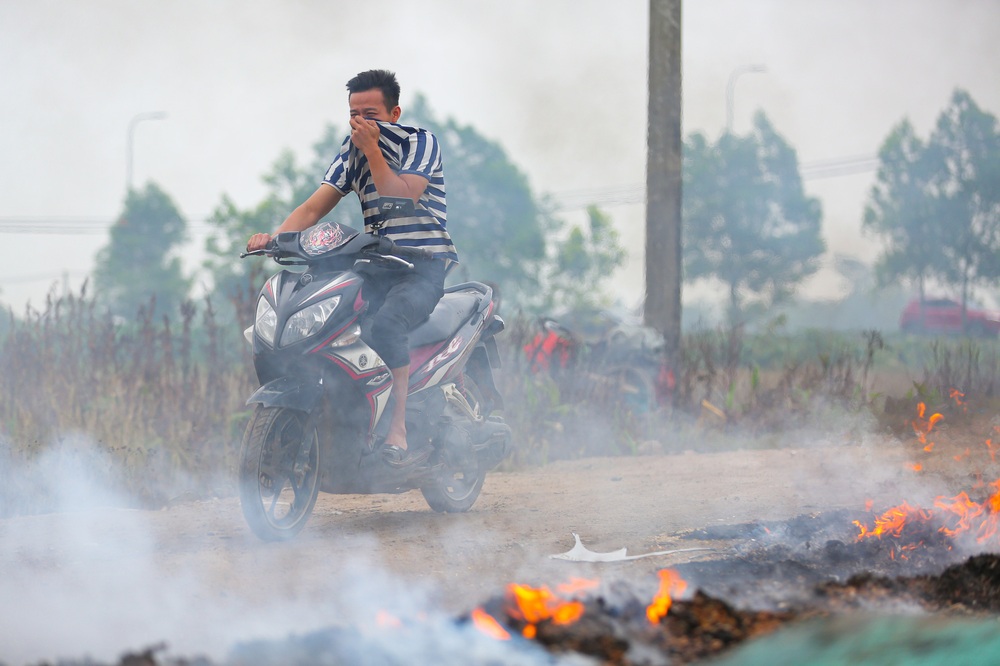 People have difficulty breathing, crossing the street must cover their noses to avoid inhaling toxic fumes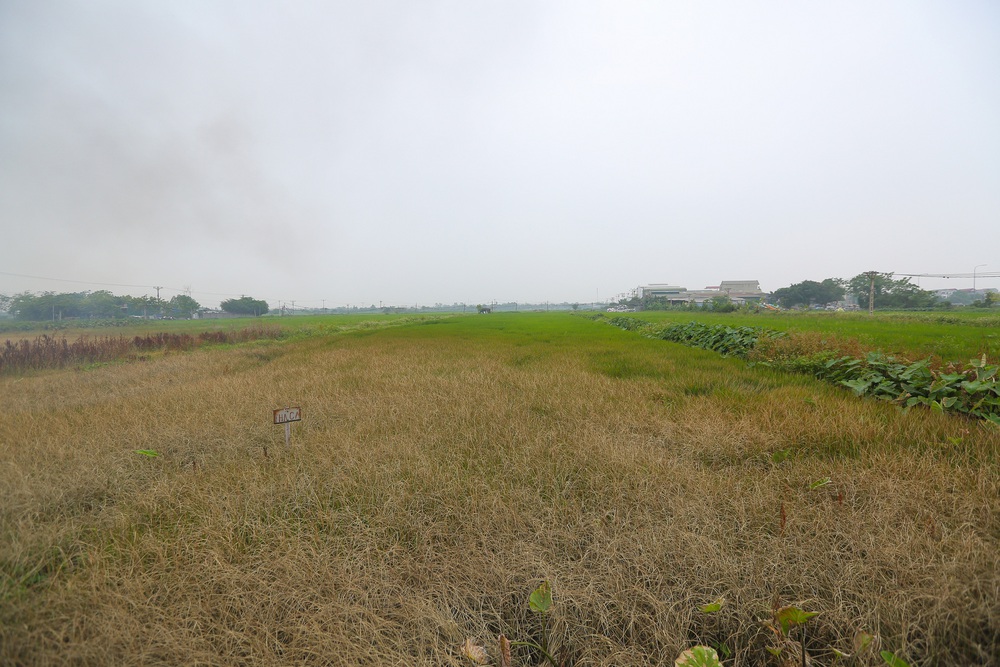 Toxic smoke causes many trees to die naturally
Knowing that, but because this profession brings high economy, many households still focus on doing business on a large scale, building factories and warehouses, hiring dozens of workers to sort and grind by machines.
Sharing with us, Mr. Ly Dinh Tuan (Xa Cau village, Quang Phu Cau commune, Ung Hoa district), said that his family has 20 years of working as a waste collector for recycling, this profession has helped us. His family developed economically, had food to keep in the house.
Mr. Tuan said that doing this job never loses money, anyone can do it. "This job is not difficult, it is not demanding With a high level of expertise, anyone can do it. My family rents a place to store goods when they go to buy and return, after sorting, then calling the big owners in the village to buy, that's the job of the countryside, it's been going on for many years.
"In our Xa Cau village, only sick people can't make money. Everyone else can do it because the job is very simple. Healthy people stand at the crusher, discharge machine, load goods up and down. The car gives high income, while the elderly and children sort, peel off labels, shovel bottles… every day earn over 100,000 VND". Mr. Tuan shared.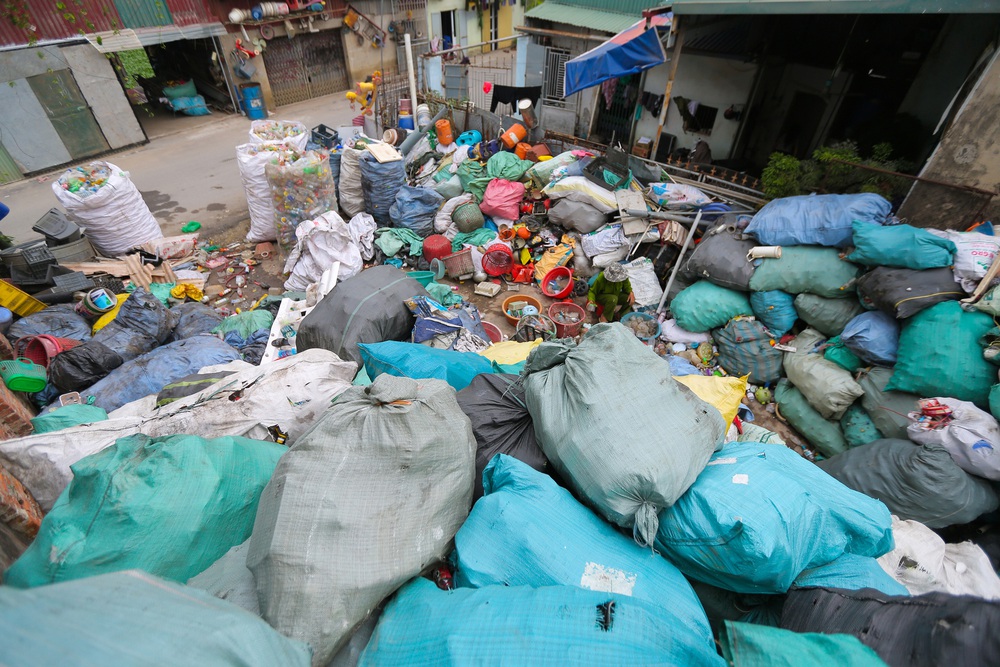 Garbage collection area of ​​a household in Xa Cau village
Plastic is sorted and sold
Hanh, another resident, said that if you work as a hired hand, it is normal to earn about 200,000 VND a day, if you are healthy, you can go to the port, the amount you earn will be more.
Even many people do poorly in school, finish high school and then stay at home and work with their families to make ends meet.
However, some people in the village said that this job is hard, wakes up early, affects their health but the salary is low, they have to go to work to earn living expenses.
"Only the owners have the economy, but we are very poor, we get 200,000 VND per day but the people are dirty, dirty and toxic." Ms. Huong – a resident of Xa Cau village said.
According to Ms. Huong, many days when sorting medical waste, the needles bleed, but still bite her teeth, go home to get salt water and lime to apply. Or when riding a freight car, the car fell and broke a leg and broken arm. "Many times when I come home to hold my baby, my child also criticizes my job, I accept it, if I don't do it, there is no other way." Ms. Huong added.
The local government has a headache
Not only scrapers, people in the village who do not work are also affected by the loud noise of plastic shredders from 7am every day, as if torturing them. Not only that, the waste water to wash plastic from the shredder is discharged directly into the sewer, creating a very unpleasant odor…
"Many people lack awareness, take advantage of midnight and early morning to sneak garbage into the fields to burn, causing not only the Xa Cau people to be affected but also the neighboring villages." shared by a resident.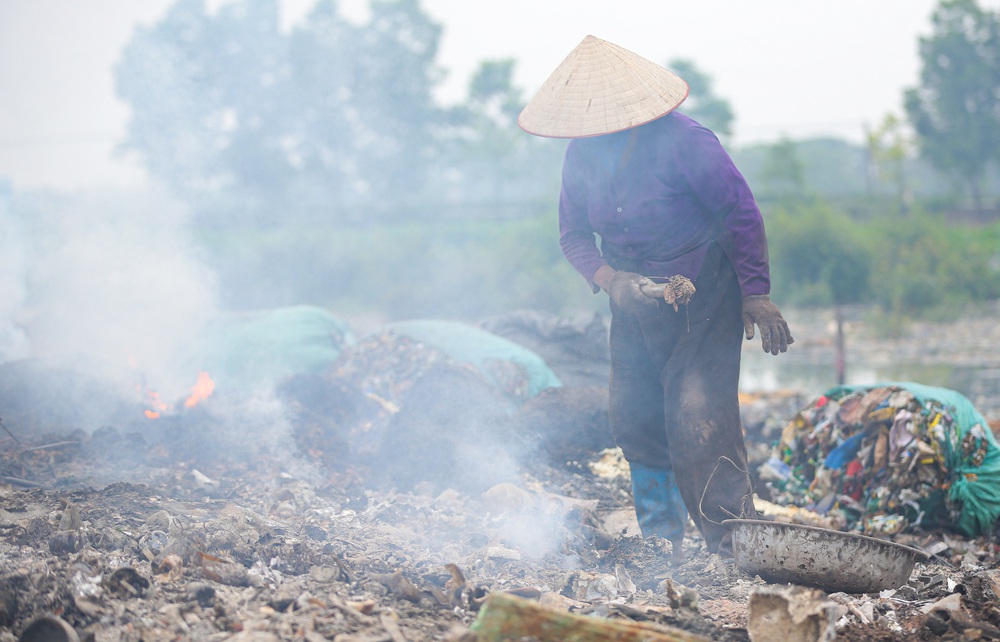 People who make a living, groping in the trash all day because they don't know what else to do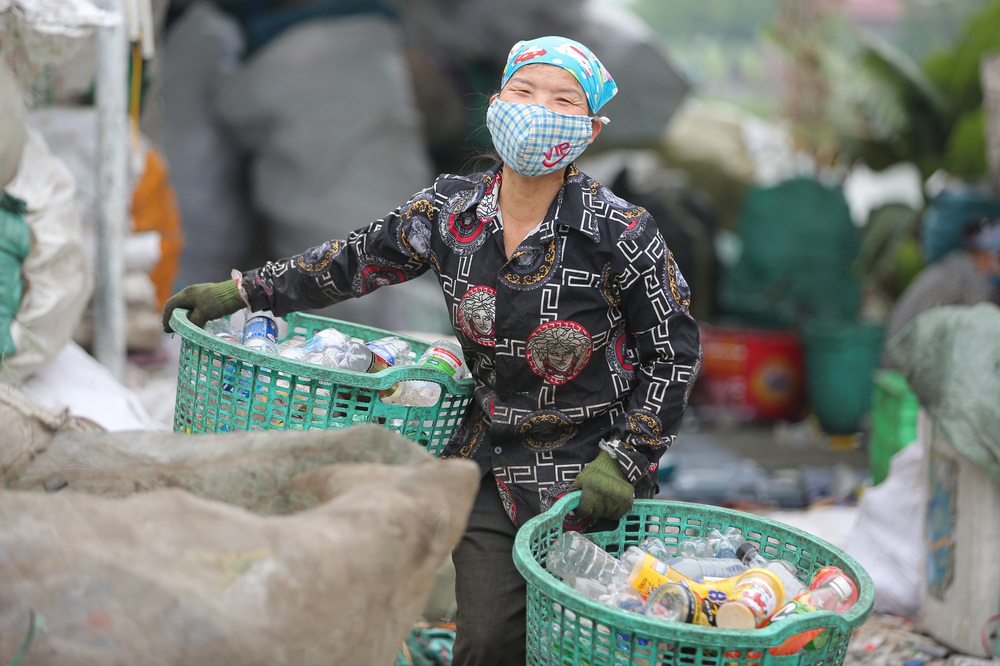 The optimistic smile of a villager in Xa Cau village
Ms. Huong and many other people hope that the authorities will have new directions to deal with environmental issues as well as jobs for the development of people's lives.
Talking to us, the leader of the People's Committee of Quang Phu Cau commune said that at present, Xa Cau village has about 180 households working in scrap recycling. This profession developed the most here in the years 2005-2006. Therefore, based on this, in the village appeared the giants.
However, through Actual observations show that waste and scrap are collected and recycled by people everywhere. The unusable part, people throw it indiscriminately throughout the village, causing environmental pollution.
The commune leader also admitted that the locality is currently having problems with environmental treatment. "Plastic waste that can't be used after being recycled is still incinerated, which has a very serious impact on the environment."
Previously, Bac Son Urban Joint Stock Company, which had a contract with the Commune People's Committee specializing in collection and treatment, has stopped collecting waste from April 1, 2022, causing a backlog of non-recyclable plastic waste. about 150 tons.
"The People's Committee of Quang Phu Cau commune worked with the Department of Natural Resources and Environment of Ung Hoa district together with a representative of Hoa Binh Hi-tech company to agree on a plan to treat tons of non-recyclable plastic waste to avoid environmental pollution. like nowadays", leaders of Quang Phu Cau commune informed.
https://kenh14.vn/cuoc-song-ben-canh-nhung-dong-rac-thai-nhua-chat-cao-nhu-nui-o-ngoai-thanh-ha-noi-20220426005151423.chn
You are reading the article
People's lives next to piles of plastic waste piled up like mountains on the outskirts of Hanoi

at
Blogtuan.info
– Source:
Kenh14.Vn
– Read the original article
here