Business
Revealing the huge financial "support" of the former Japanese princess couple, life is not as difficult as public opinion has long thought.
Mako Komuro, ie the former Princess Mako of Japan and her husband Kei Komuro, even though they have been to the US for nearly half a year, have always been the focus of discussion of the country's media. So far, the young couple's future plans are said to be facing many difficulties because of consecutive failures in the lawyer's exam, job instability and uncertainty about getting a visa to stay in foreign countries.
To live in prosperous New York – the most expensive city on the planet, Kei Komuro's current salary of a legal assistant of about 6 million yen a year is just enough to pay the rent. Because of strong public opposition, former Princess Mako refused a dowry worth 152 million yen (about 30 billion VND) before getting married. Mako herself now works at the MET museum but as an unpaid volunteer. So many people have always questioned where Komuro and his wife get the money to ensure their daily life.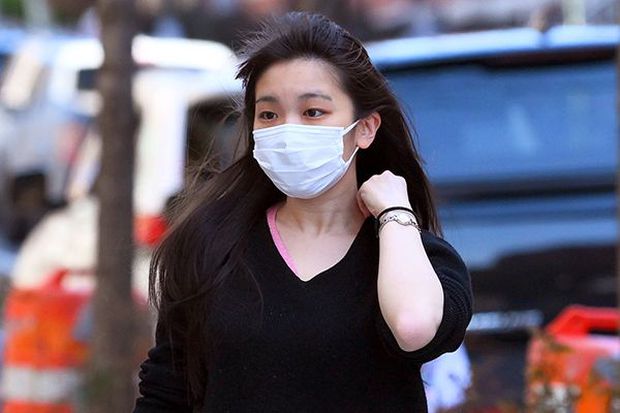 The former princess is said to have been "disillusioned with fairy tales" in a foreign country
Recently, the Japanese media has revealed that the financial problems of the royal couple are absolutely nothing to worry about and they are capable of living comfortably for a long time. Although she did not receive a dowry from the people's tax money, Mako still had her own property before getting married. When she was still a Princess, she received a salary each year for her royal activities. This accumulated amount is estimated at about 100 million yen (about 18 billion VND).
However, this amount of money is not enough for two people to live comfortably in the US for the rest of their lives. "Commoner" Mako Komuro still has another special support, that is her paternal grandparents – Emperor Akihito and Empress Michiko.
An official from the Royal Household Agency revealed: "Currently, the Emperor and his wife are thinking of handing over their private property to Mako, his nephew living in a foreign country." For a long time, Mako has always been very close to the Emperor and his wife because she is their first grandchild.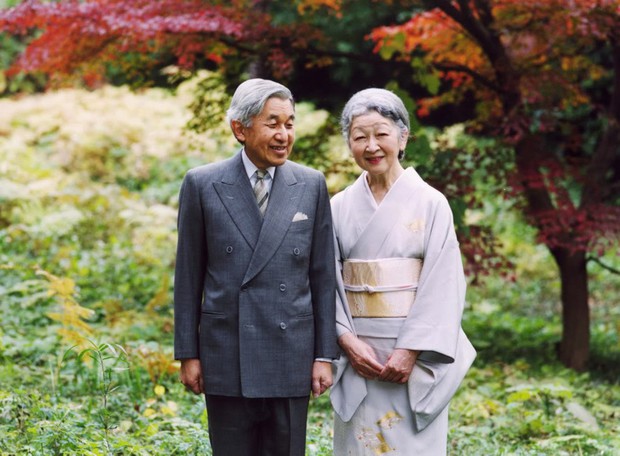 Grandparents are said to be the financial "back" for Mako
The Japanese royal family has strict rules for managing members' assets. The Constitution stipulates that members of the royal family who give gifts or valuable property to others require a vote of the National Assembly. However, they still have the right to donate assets under 18 million yen (more than 3 billion dong) per year without passing a vote. The money given by the Emperor and Empress to his niece will still be taxed normally according to the law.
Experts say that depending on Mako's living conditions, from now on, her grandparents will probably provide a certain amount of money every year. Because it is deducted from private property, this is not counted as "public property".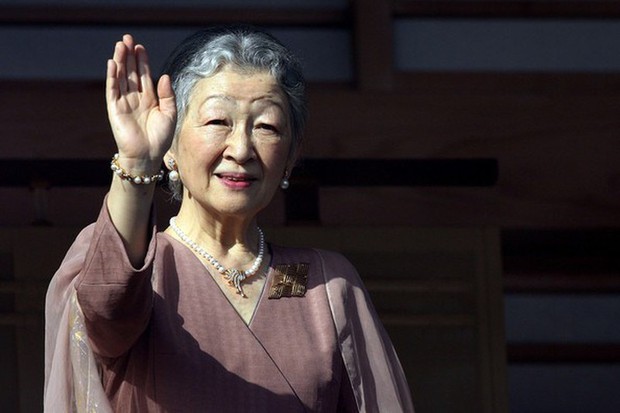 The private property of the Upper Empress – the son of a great bourgeois family far exceeds the wealth of the royal family
It is known that the private assets of the members of the Japanese royal family are not large, but they mainly live on salaries from the annual budget. However, Empress Michiko is an extremely rich person. She originally came from a bourgeois family and received a private inheritance from her billionaire father, unrelated to royal property.
Before being married into the royal family, the private property of the Upper Empress was publicly announced as 1.87 billion yen (about 336 billion dong). Most of them are financial assets managed in the form of stocks and deposits. She then commissioned a non-life insurance company to manage her assets. After decades, this amount is said to have "proliferated", significantly increasing compared to the original.
Source: Yahoo Japan
https://kenh14.vn/tiet-lo-hau-thuan-tai-chinh-cuc-khung-cua-vo-chong-cuu-cong-chua-nhat-cuoc-song-khong-he-kho-khan- like-du-luan-tuong-lau-nay-20220427112547734.chn
You are reading the article
Revealing the huge financial "support" of the former Japanese princess couple, life is not as difficult as public opinion has long thought.

at
Blogtuan.info
– Source:
cafebiz.vn
– Read the original article
here