Chinese history records that, To Ma Lat was born into a poor family in the great steppe of Khor Tham. Her real name is To Mat Nhi or To Mat Er, which in Mongolian means "bag made of fur".
At the end of King Thuan Tri's reign, at the beginning of the Kangxi Dynasty, she changed her name to Man Thanh, To Ma Lat, which means "medium pocket". Originally just a palace maid serving the Empress Dowager, the entire Qing dynasty, including the emperor, empress, prince, princess… all respectfully called her To Ma Lat.
Despite coming from a poor background, To Ma Lat is very smart and beautiful. When she was about 10 years old, To Ma Lat caught the eye of the housekeeper in Bat Er Te Cat Tec Bo, then was chosen to be a maidservant, following the maid Nhi Cach Moc Bo Thai, who later became Hieu Trang Hoang Thai Hau.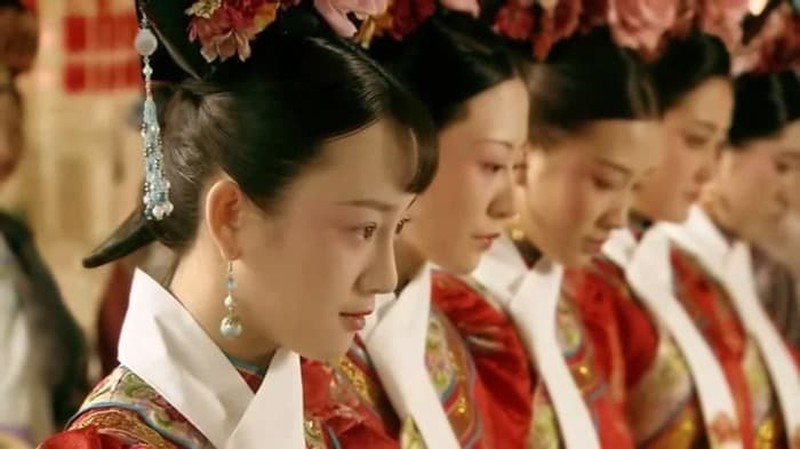 Although she comes from a poor background, To Ma Lat Co is very smart and beautiful.
Although coming from a farmer's family, To Ma Lat is very intelligent, fluent in both Chinese and Manchu language. More specifically, her handwriting is as beautiful as print. Because of this advantage, Empress Dowager Hieu Trang chose To Ma Lat to be the first Manchu teacher for her grandson Khang Hy. Khang Hy himself also repeatedly admitted that he wrote such beautiful handwriting thanks to the credit of To Ma Lat's teaching.
Besides, To Ma Lat is also very skillful. She is also known as an expert in sewing. The costumes made by her own hands are always praised and rewarded. It was she who conceived and designed the clothes for the Qing Dynasty.
Especially after Hoang Thai Chi – the founding king of the Qing Dynasty died. At that time, Empress Dowager Hieu Trang was only 31 years old. To Ma Lat, because he loved the Queen at that time, was too young, so he decided not to marry for the rest of his life, staying in the palace to follow his master.
During 80 years of living in the palace, To Ma Lat changed from a maid to a servant, she became a person that even the Emperor respected. Empress Dowager Hieu Trang always considered To Ma Lat as her own blood, regardless of her humble background. For 60 years, the two have never left each other half a step.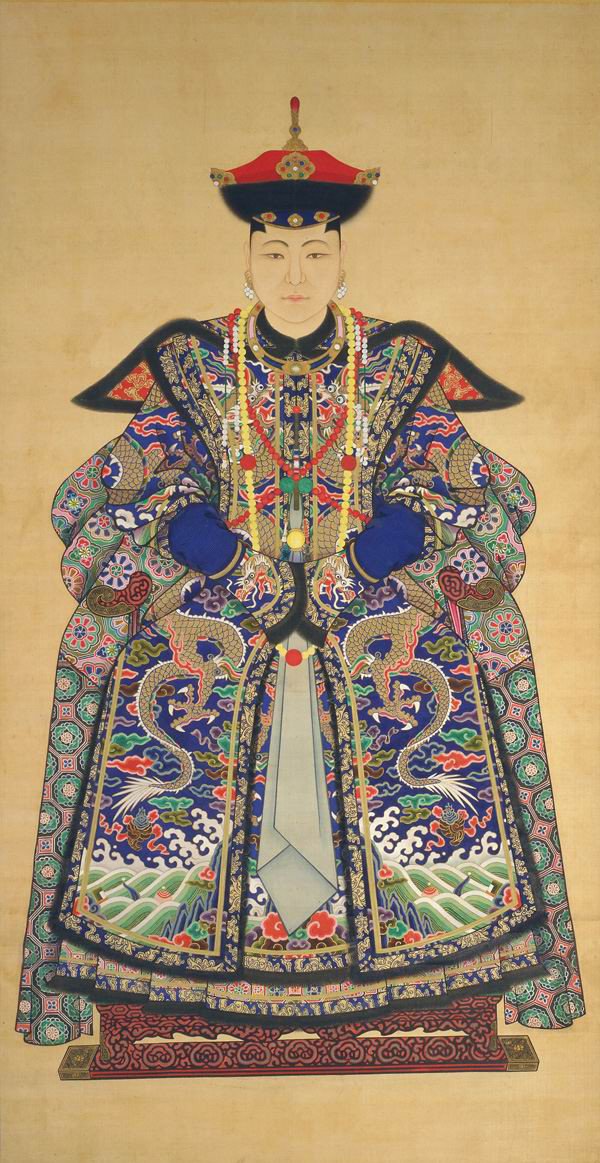 Portrait of To Malat. Photo: Baidu
Emperor Kangxi used to call To Ma Lat a "duck lady" (mother), or later Emperor Thuan Tri also always kept polite when talking to her. Those things are enough to show that her status is different from other maids in the palace.
In the 26th year of Khang Hy (1687), Queen Mother Hieu Trang passed away, at that time To Ma Lat turned 70 years old. In addition, the loss was so great that she fell ill. Worried about "the queen", Emperor Kangxi entrusted the twelve-year-old brother of Yin Dao, then only 3 years old, for her to raise, despite the regulations of the Thanh dynasty, only the Qin rank and above could be raised. Prince.
In return for this special "favor" of the Emperor, she wholeheartedly loved and nurtured the Prince. Thanks to To Ma Lat's dedicated care and teaching, Dao Dan quickly matured and participated many times in solving political problems. However, while many other brothers are caught up in the battle for the throne, Dao Dan is not a bit of a fan. For that reason, he was highly respected by Khang Hy and Ung Chinh.
However, history records that To Ma Lat has two strange habits that make people most curious. One is that she is fond of Buddhism, and is often vegetarian in her old age. In the last years of her life, she did not bathe, except on the day of the death, she took a bath and drank the bath water herself, which was considered a form of repentance.
Second, she never took medicine in her whole life, even when she was seriously ill, she refused to take it. No one understood why To Ma Lat kept this habit for decades even though she had the privilege of enjoying the luxury of the forbidden palace. Just know that To Ma Lat has always lived a healthy life to more than 90 years old.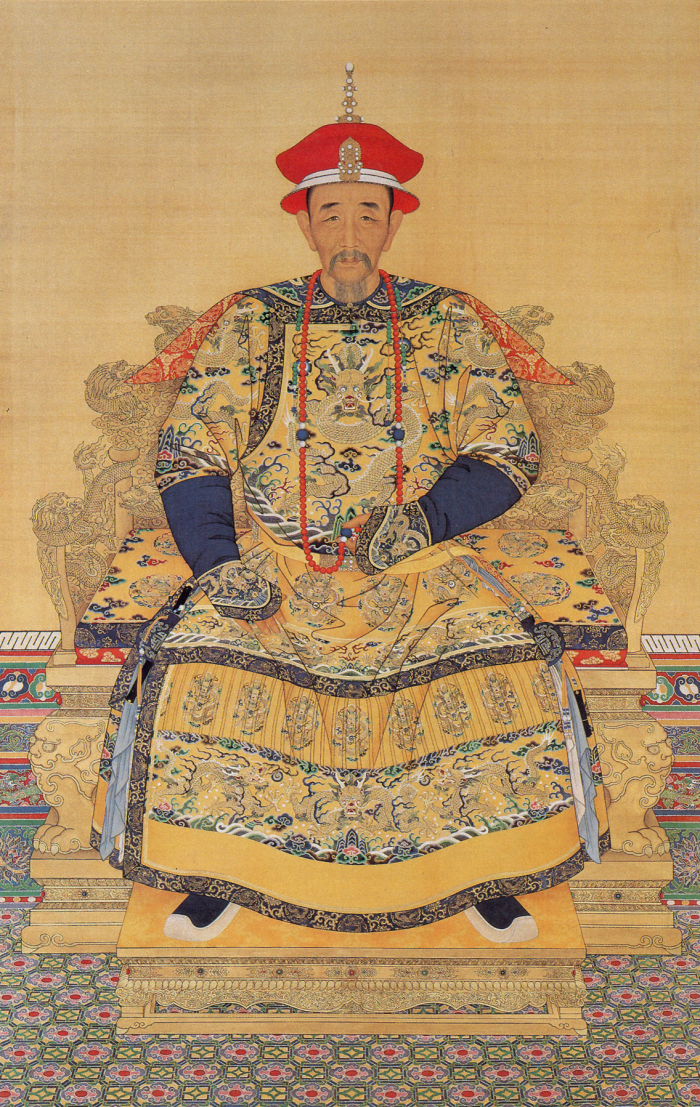 Emperor Kangxi considered To Ma Lat as his biological mother. Photo: Baidu
In the 44th year of Khang Hy (1705), To Ma Lat fell seriously ill and died. Khang Hy was on patrol at the time, and when he heard the news, he wrote a letter to the princes to wait for the burial so that he could see To Ma Lat for the last time.
This is also the first time in Chinese history, the king has mourned a court lady. Khang Hy took care of To Ma Lat's funeral by himself. Throughout the palace, everyone was saddened to see her passing.
To Ma Lat's coffin is also specially placed near the coffin of Queen Mother Hieu Trang Thai. After Ung Chinh ascended the throne, in addition to building a mausoleum for Empress Dowager Hieu Trang, he also built To Ma Lat's tomb nearby, which took nearly 5 months to complete. To this day, her tomb is still a place that attracts many visitors when coming to China.
Moc Mien (T/h)
Source link: https://doisongphapluat.nguoiduatin.vn/dspl/vi-cung-nu-khong-bao-gio-tam-nhung-duo-c-hoa-ng-de-khang-hy-ca-do-i -k-k-ne-coi-nhu-me-ruot-a535634.html
You are reading the article
The palace maid who never bathed, but was respected by Emperor Kangxi, considered her biological mother

at
Blogtuan.info
– Source:
Eva.vn
– Read the original article
here