Quốc tế
Thought she couldn't go home, she's been in the hospital since birth, making a miracle
A baby girl named Addy Smith was born by cesarean section on December 10, 2019, at 27 weeks and 4 days, at Sharp Mary Birch Maternity Hospital in San Diego.
The reason the girl was born early was because she was diagnosed with a growth restriction, which prevented the fetus from developing normally in the womb. This can lead to premature birth or low birth weight, according to the American Academy of Family Physicians.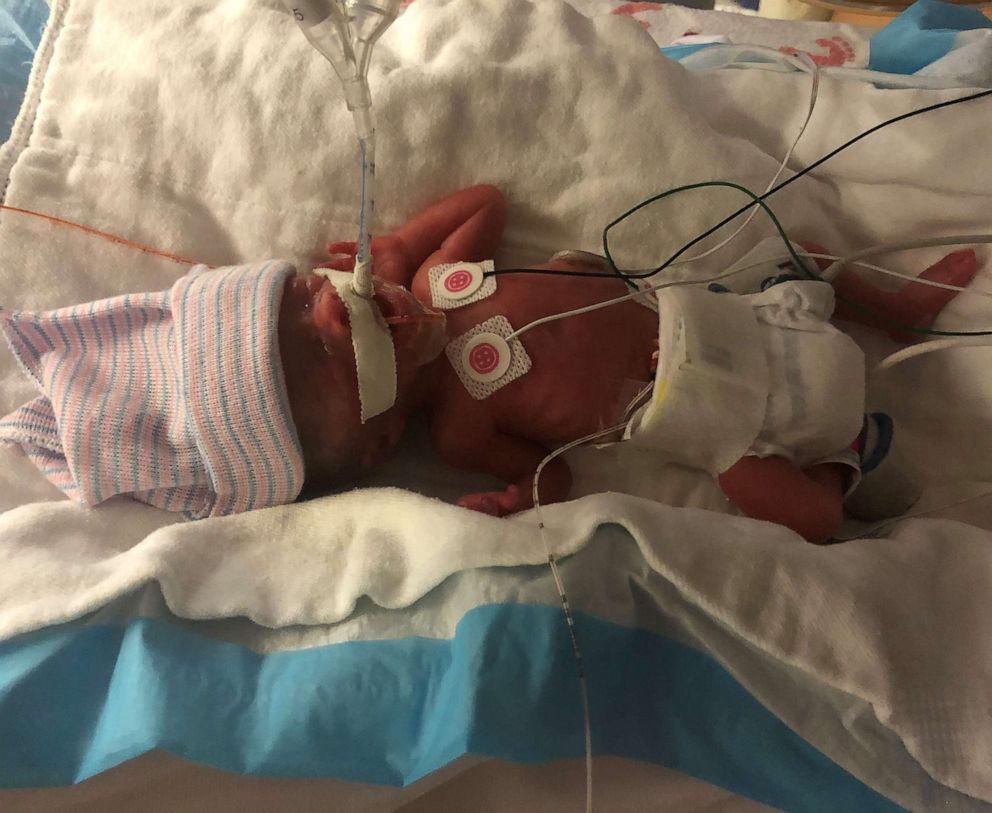 Baby girl Addy Smith was born at 27 weeks old on December 10, 2019. Photo: Alisha
Her parents, Aliesha and Chris Smith, have been infertile for seven years and at one point were told they would not be able to have children. They tried several intrauterine insemination procedures without success. Unexpectedly, the couple then became pregnant with baby Addy for a month before being prescribed by the doctor for in vitro fertilization.
Addy's condition at birth was dire. Due to poor lungs, doctors at Sharp Mary Birch hospital had to put her on a continuous positive pressure ventilator. However, 3 months after giving birth, Addy's condition got worse, at times he stopped breathing which seemed to be inevitable.
"The doctors thought she wouldn't make it and we were prepared for the worst," recalls 35-year-old Aliesha Smith.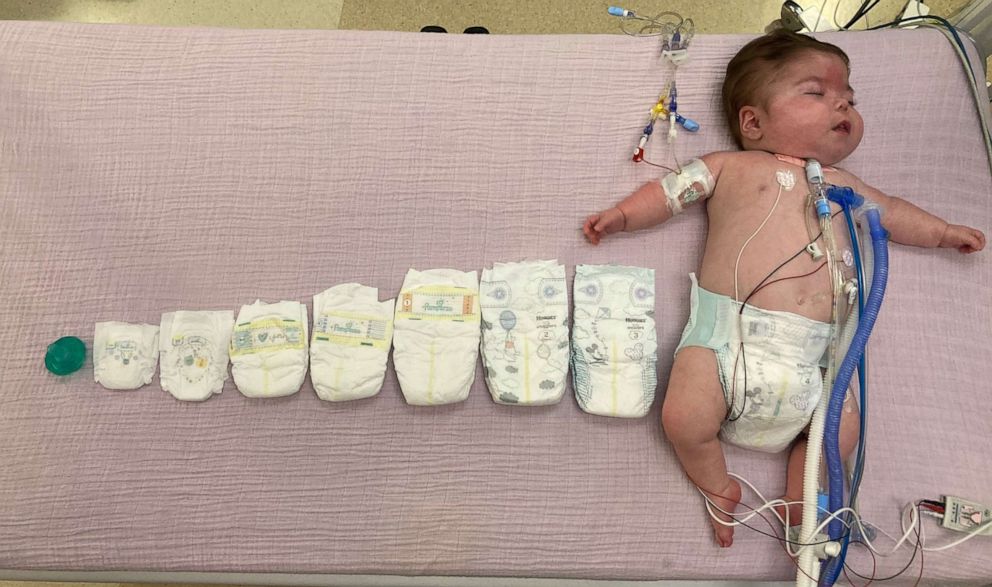 Addy Smith at 9 months. Photo: Alisha
In fact, the doctors had to actively resuscitate Addy for more than an hour and then they decided to transfer him to Rady Children's Hospital.
Here, Addy was quickly admitted to the neonatal intensive care unit (PICU) in March 2020, right at the time when the US declared a national emergency because of Covid-19.
Addy's battle for life became even more difficult when the hospital had to change its treatment regimen and even parents were restricted from contacting their children to limit the spread of Covid-19.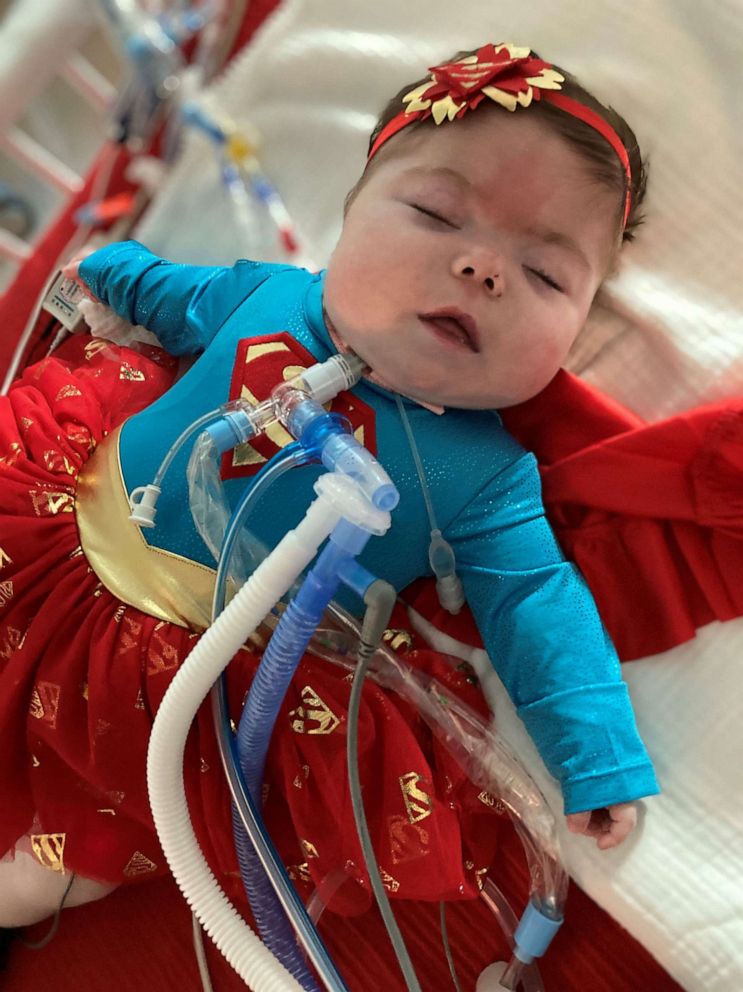 Addy Smith is still in intensive care at the hospital in 2020. Photo: Aliesha
The director of Rady Children's Hospital, Dr. Sandeep Khanna, who treated Addy for more than a year in the intensive care unit, said the baby had severe chronic lung disease.
"We have to give a high dose of sedation to the pediatric patient, but sometimes that doesn't work because the baby's breathing is very difficult," said Dr. Sandeep Khanna. "This condition must last 7-10 days and even have to be sedated 7-10 times a day."
Keeping baby Addy alive was difficult, but giving up sedation for the baby after that was even more difficult. "That's one of the reasons why pediatric patients have to stay in the hospital for so long. I think this can take decades, even a lifetime," added the director of Rady Children's Hospital.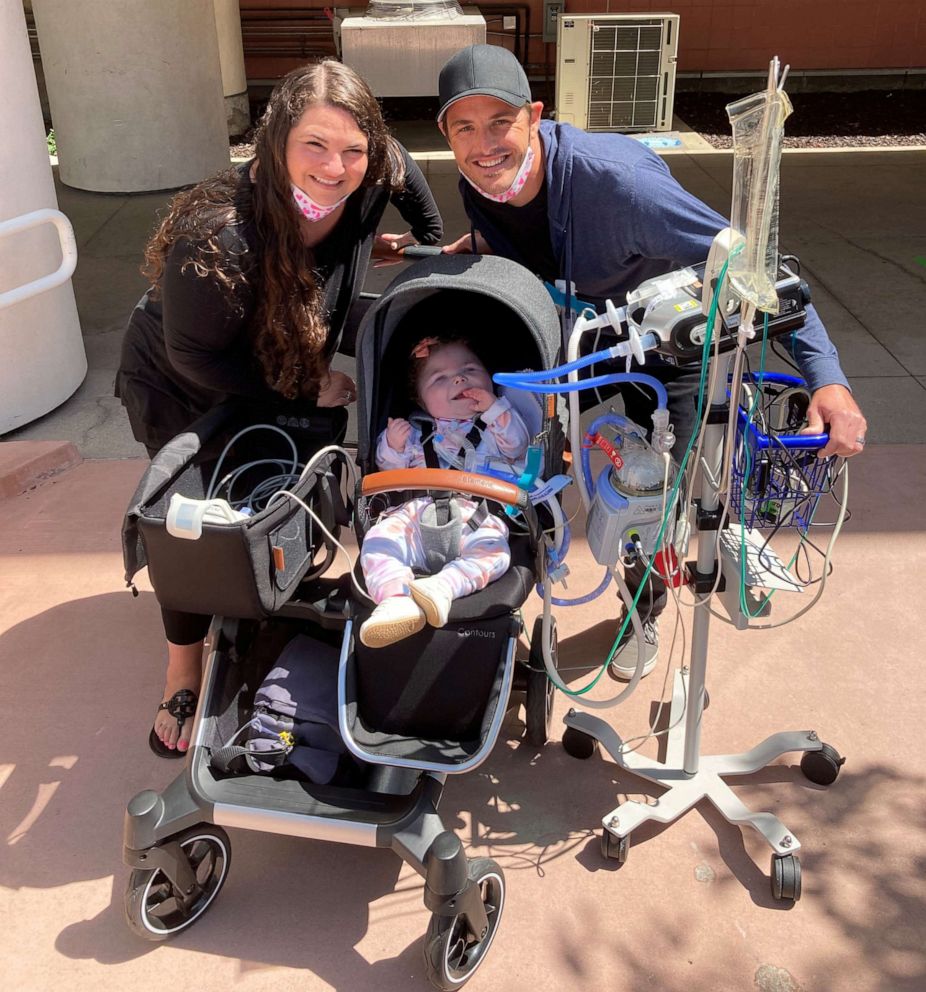 Parents take Addy for the first time outside of Rady Children's Hospital in San Diego. Photo: Alisha
However, thanks to the dedicated care of the doctors, the doctor is now okay with Addy's condition (although still on a ventilator) and she was discharged from the hospital on April 5, after exactly 848 days of treatment. positive.
"It's been a miracle for Addy and our family," said Aliesha, "I wanted to share my child's story with the hope of bringing something positive to other families in similar circumstances and that no Never give up while there is still hope.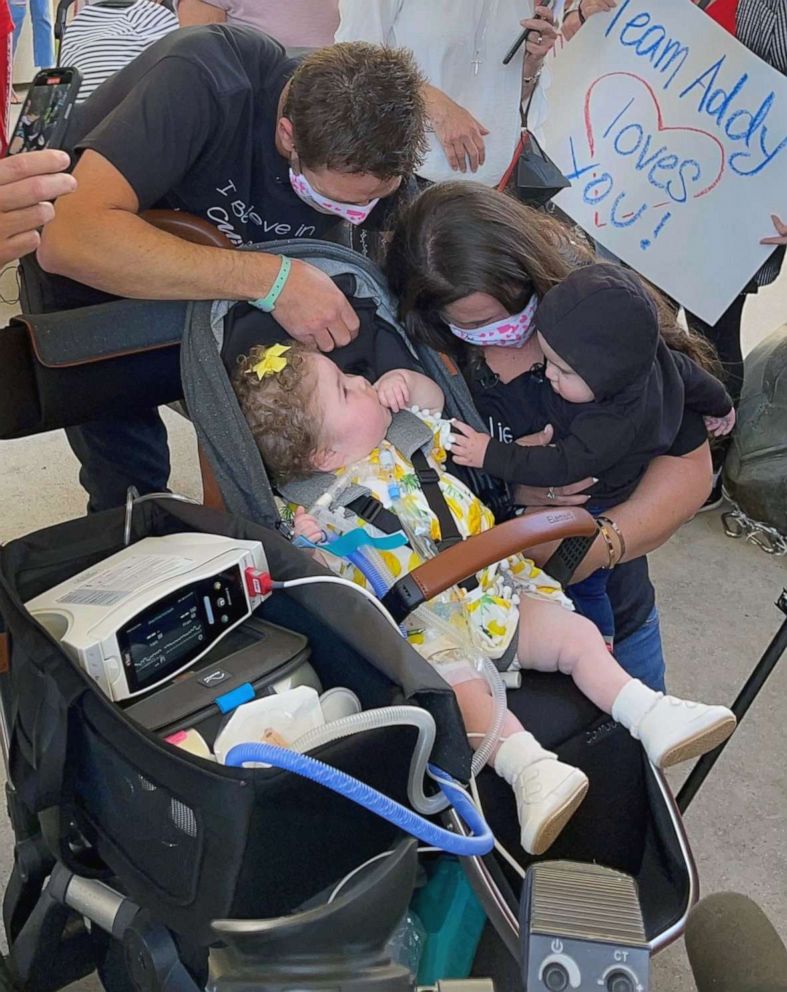 Baby Addy was returned home to her parents and younger brother Aiden on April 5, 2022. Photo: Aliesha
Another good news also came to Addy's family when during this time her parents had another baby boy named Aiden, completely healthy, born in 2021.
"Aiden and her sister Addy have known each other for 2 weeks," her mother shared. "Addy burst into laughter when his younger brother yelled. It was funny but also extremely happy to see the two sisters being similar. work together".
You are reading the article
Thought she couldn't go home, she's been in the hospital since birth, making a miracle

at
Blogtuan.info
– Source:
nld.com.vn
– Read the original article
here