Du Lịch
What to eat, where to play in Phu Quoc during the holiday April 30
New destinations attract tourists to stop by during the holiday season 30/4 -1/5 in Phu Quoc
VinWonders Phu Quoc
No self-sufficient Phu Quoc trip is complete without spending a full day at Vinpearl Land Phu Quoc (new name: VinWonders Phu Quoc). This amusement park has many games that are extremely suitable for "adrenaline addicts".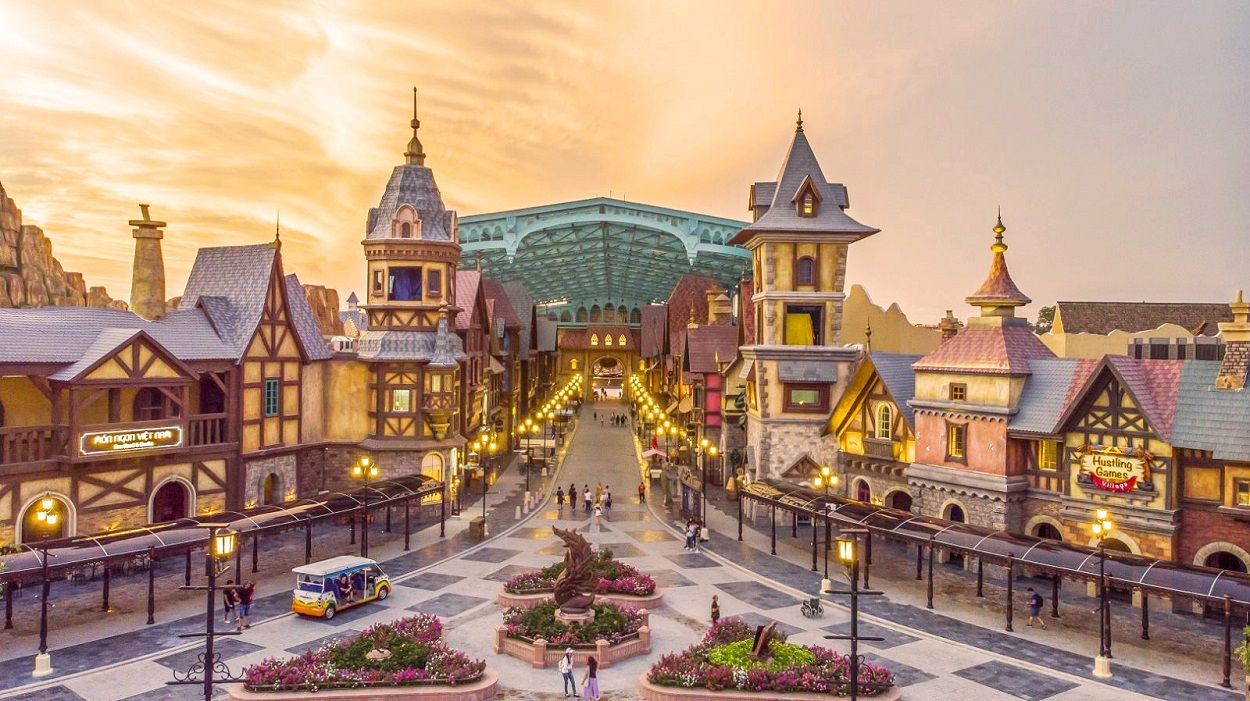 There's nothing more "stimulating" than being free-floating on the 120-meter-long super-speed water slide or literally "flying" with the giant Giant Boomerang ferris wheel. If you are not very excited about the thrilling experience, you can relax with the lazy river or enjoy the fairy-tale colorful mermaid performance.
Discover Vinpearl Safari Phu Quoc during the holiday April 30 -1/5
As the first open, semi-wild zoo in Vietnam, Vinpearl Safari Phu Quoc offers a unique experience of "locking people, releasing animals" that visitors cannot find anywhere else. This is the common home of more than 3,000 individuals of 150 rare animal species from many continents around the world.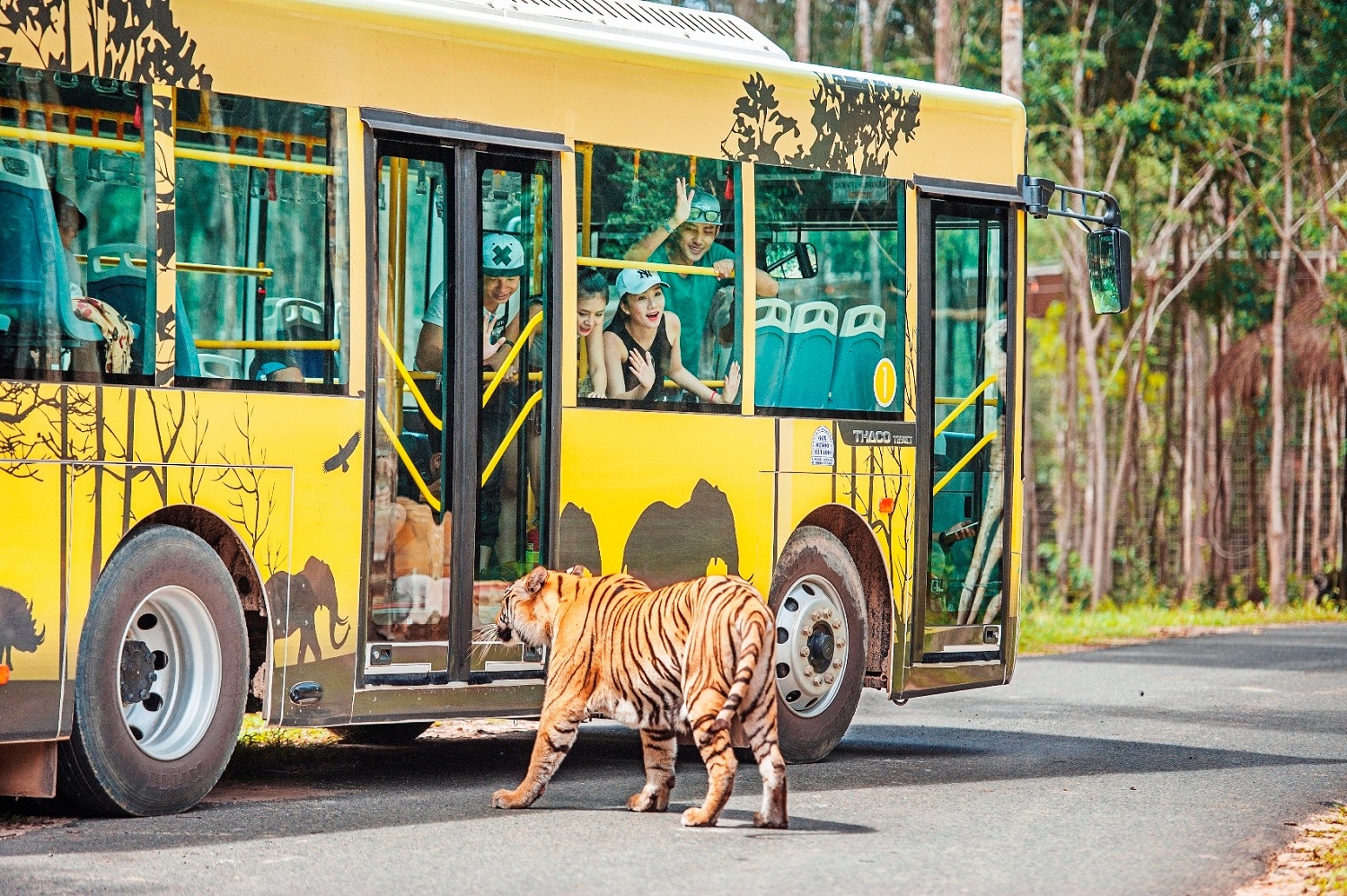 Visitors can admire the colorful wild world from a close-up perspective, interact with "furry" friends through interesting activities such as feeding elephants and giraffes, watching interesting animal shows. Immerse yourself in the vibrant Zuzu dance. The young teamlooks will surely "harvest" many great lessons about animal love and the sense of protecting the green earth.
Ride the world's longest sea-crossing cable car during the holiday April 30 -1/5
With an impressive length of 8Km, the cable car across the sea connecting Phu Quoc and Hon Thom is an interesting experience for those who like sightseeing and… not afraid of heights.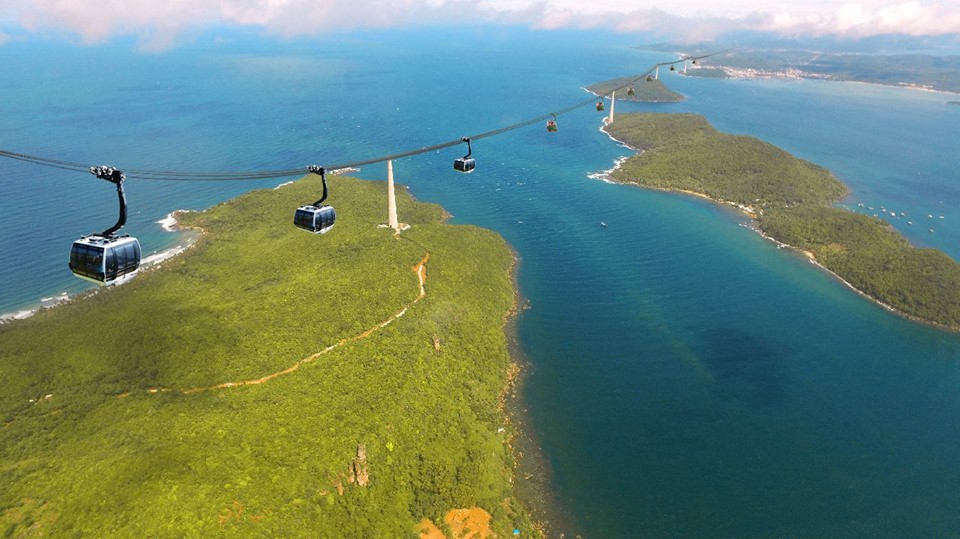 From the cable car looking down, visitors can admire the vast green carpet of the island, the coastline and the extremely poetic jade green sea. Once you reach Hon Thom, you can enjoy paragliding, rowing over obstacles and many other attractive water sports!
Duong Dong Market, a famous place in Phu Quoc on the occasion of the holiday 30/4 -1/5
Open until 9 p.m. daily, Duong Dong Market is crowded with buyers and sellers from dawn to dusk. If the locals come here to buy clean vegetables or fresh food, tourists often "hunt" for unique and strange crafts and souvenirs.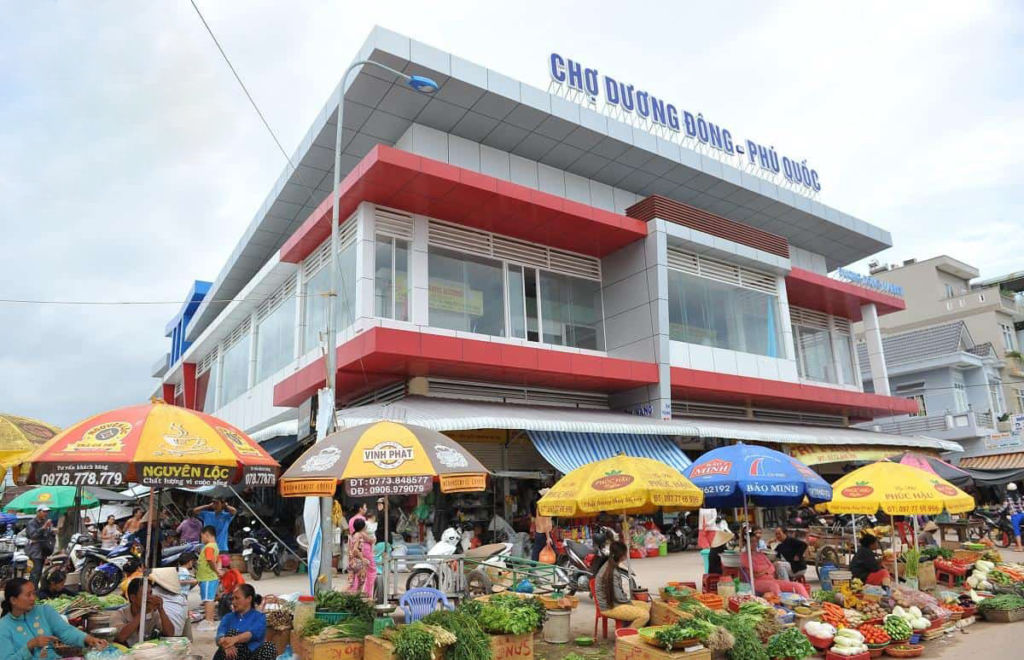 Visitors can go to the pier to buy cheap fresh seafood from fishing boats and then enjoy seafood processed on the spot. There's nothing better than eating delicious food and breathing in the sea air.
Bai Dai – the perfect destination for the holiday April 30 -1/5
Listening to the sound of waves and feeling the warm sand pass through each toe is a common experience of visitors to Bai Dai, Phu Quoc. Extending to 20Km, this northern beach is known as "the place that embraces the most beautiful seascape of Phu Quoc".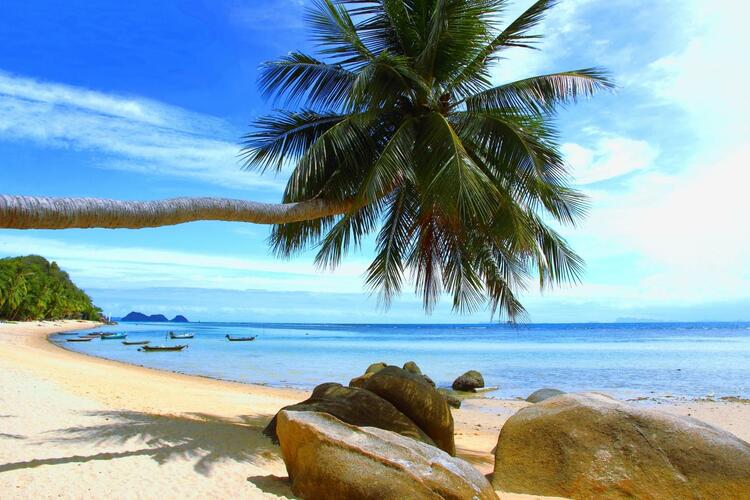 Choose a quiet place, drink cool coconut water and watch the impressive sunset. At that time, the sun looks exactly like a giant fireball, slowly sinking into the clear water and leaving red rays on the white sand.
What to eat at Phu Quoc culinary paradise during the holiday April 30 – May 1
Herring salad – a famous delicacy you should enjoy during the holiday season 30/4 – 1/5
Phu Quoc herring salad is a harmonious combination of fresh fish meat and vegetables such as coconut, onion… creating a dish that is both nutritious and full of culinary identity. of the island waters.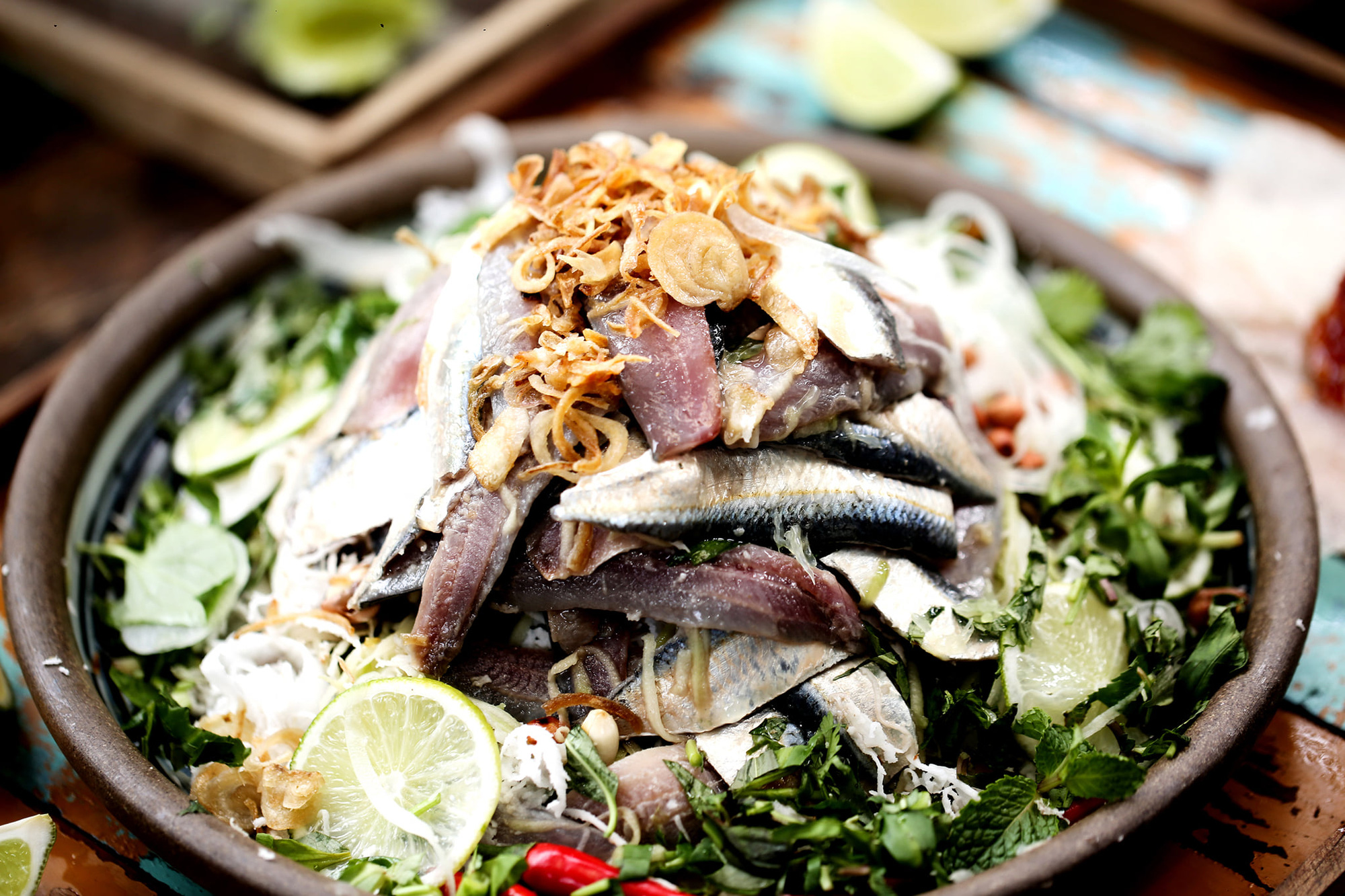 The dipping sauce of herring salad will use Phu Quoc fish sauce, mixed with lemon, sugar, chili, garlic, then sprinkled with a little roasted peanuts. The correct way to eat herring salad is to spread the rice paper, then turn to the raw vegetables, wild vegetables and a few pieces of mixed herring, then gently roll it up, dip it in the fish sauce and slowly enjoy. .
What to eat during the holiday April 30 – May 1 in Phu Quoc: Bun trumpet
Bun trumpet, also known as vermicelli vermicelli, in Khmer means dishes that use coconut milk. Bun trumpet is rarely mentioned on the Vietnamese culinary map, but many gourmet tourists will surely know this rustic dish.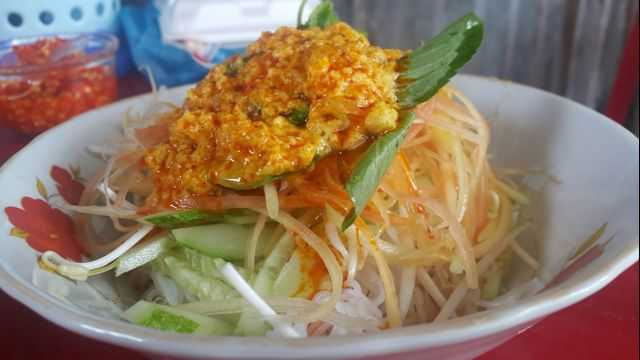 Unlike vermicelli in many places where the broth is usually cooked from sliced ​​snakehead fish, in Phu Quoc people process barracuda or silverfish (2 types of fish are almost exclusively found on the pearl island). Thanks to that, Phu Quoc specialty vermicelli has a very specific flavor.
Grilled sea urchin – a delicious dish to please visitors during the holiday season 30/4 – 1/5
Sea urchin, also known as sea urchin, is one of the famous Phu Quoc specialties. The people of the pearl island liken them to the ginseng of the sea because not only the delicious taste, but also many good effects for health.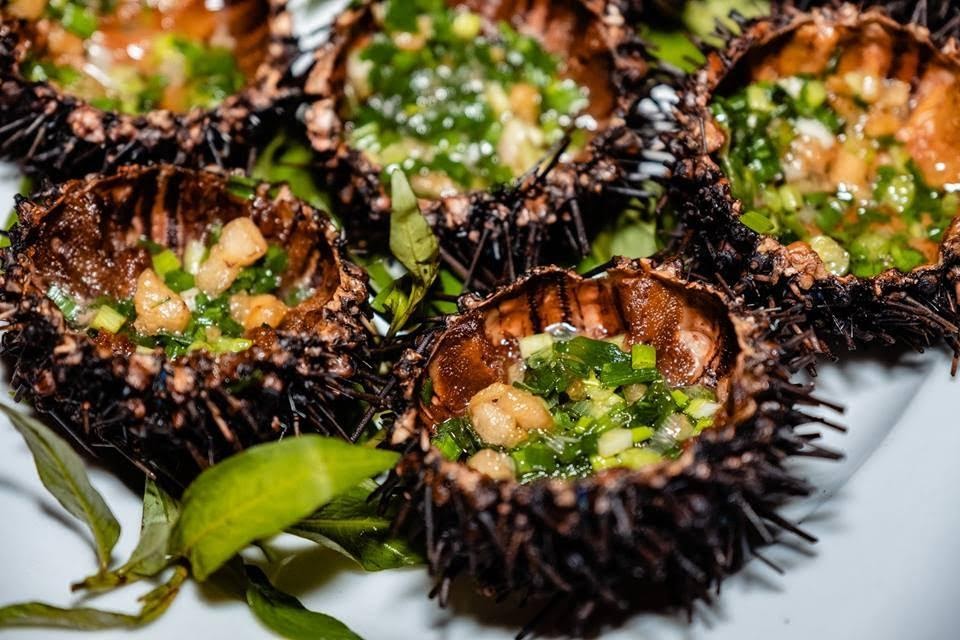 To prepare grilled sea urchin dish, the sea urchins are cut in half, washed, washed and cooked on a charcoal stove. Drizzle a little more onion fat when the umami smells new and some crushed roasted peanuts. The dish is best when served with salt and pepper lemon.
Ham Ninh crab – a gift for tourists during the holiday season 30/4 – 1/5
Ham Ninh crab in Phu Quoc is a delicious gift from the sea that any tourist visiting Phu Quoc wants to enjoy. Ham Ninh crab has firm meat, natural sweet and fragrant taste.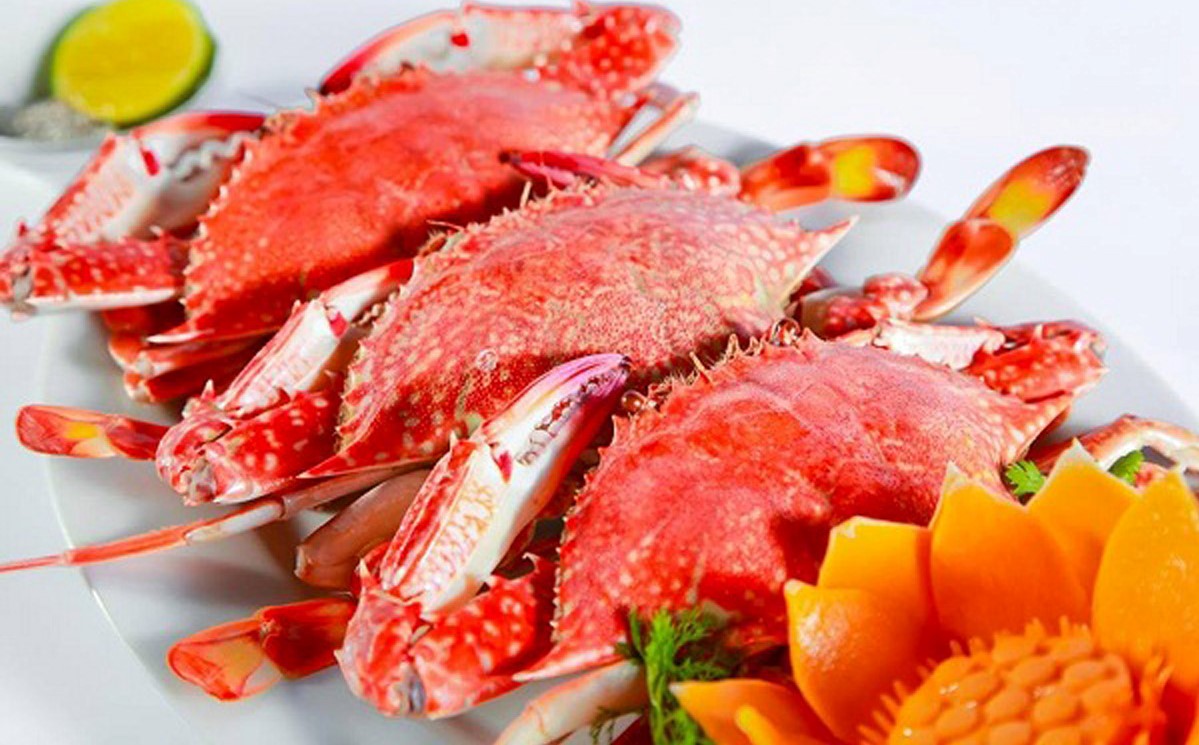 Crab can be processed into many delicious dishes such as crab porridge, crab hotpot, beer steamed crab… But the most favorite is probably the steamed crab dish dipped with salt, pepper, and lemon, though simple, but retains its natural flavor. nature of crab meat. The price of crab here ranges from 200,000 – 500,000 VND/kg.
Travel to Phu Quoc during the holiday April 30 – May 1 and try Kien Xay noodle soup
Sharing about the origin of the name vermicelli, the people of Phu Quoc said that it comes from the fact that this noodle dish must be served with homemade dipping sauce, diners must stir vigorously so that the spices dissolve, compare and change color. Red orange.
Stir-fried noodles are usually clear white, thin, soft, imbued with the flavor of broth, all kinds of seafood such as squid, shrimp, fish, stir well in the broth to sell sweet and rich vermicelli noodles typical of the pearl island. . Vermicelli has a very clean and fresh taste.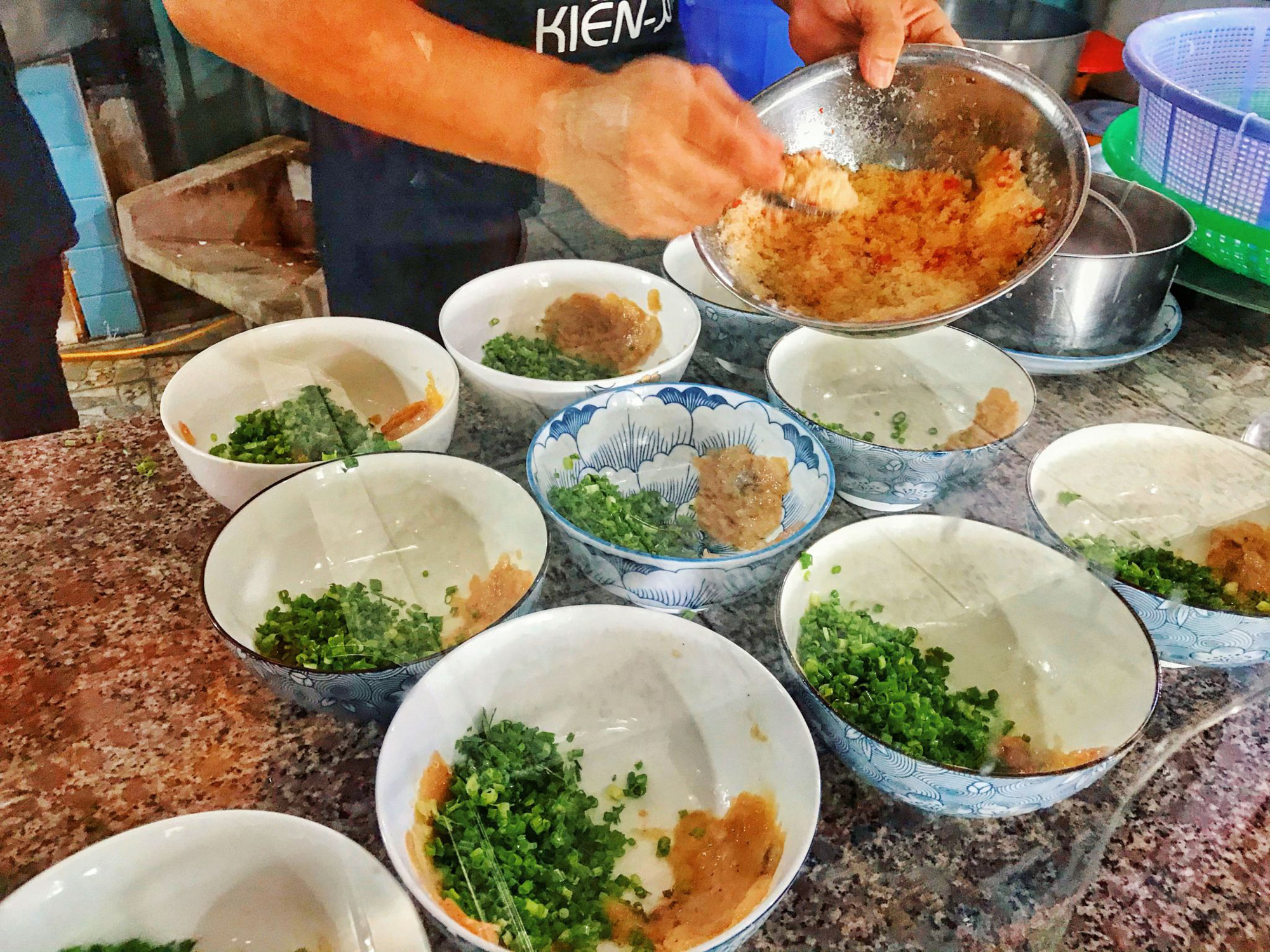 Above are the delicious dishes, beautiful spots that visitors can choose to enjoy and discover in their Phu Quoc travel itinerary on the holidays of April 30 – May 1. There will be many other attractive destinations in Phu Quoc waiting for visitors to explore. What are you waiting for, pack your bags and come to Phu Quoc right away during the upcoming holiday and enjoy the wonderful things here.
You are reading the article
What to eat, where to play in Phu Quoc during the holiday April 30

at
Blogtuan.info
– Source:
danviet.vn
– Read the original article
here