Du Lịch
Where to play, what to eat when traveling to Con Dao on the holiday on April 30
Discover the famous entertainment spots in Con Dao during the holidays April 30 – May 1
Visit Ba Phi Yen Con Dao Temple (An Son Mieu) during the holiday from April 30 to May 1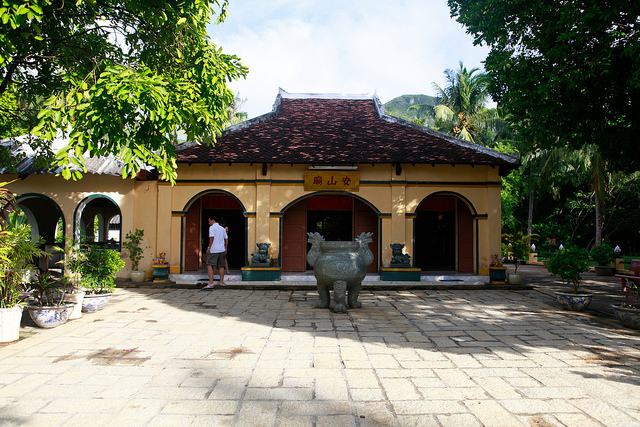 The Temple of Ba Phi Yen Con Dao is The temple is named after the concubine of Lord Nguyen Anh. This is a sacred temple for the local people. The architecture of the temple follows the style of the old Nguyen Dynasty.
The space is airy and cool with many old trees. When entering the temple of Mrs. Phi Yen, visitors will feel a quiet and respectful atmosphere. Many people come here to burn incense in memory of the once talented, patriotic woman.
Con Dao Temple – a sacred stopover on the occasion of the 30/4 – 1/5 holiday
Con Dao is considered a sacred island with many shrines and temples. In particular, Con Dao temple is a place to remember the merits of many heroes and martyrs who sacrificed for the independence and freedom of the country.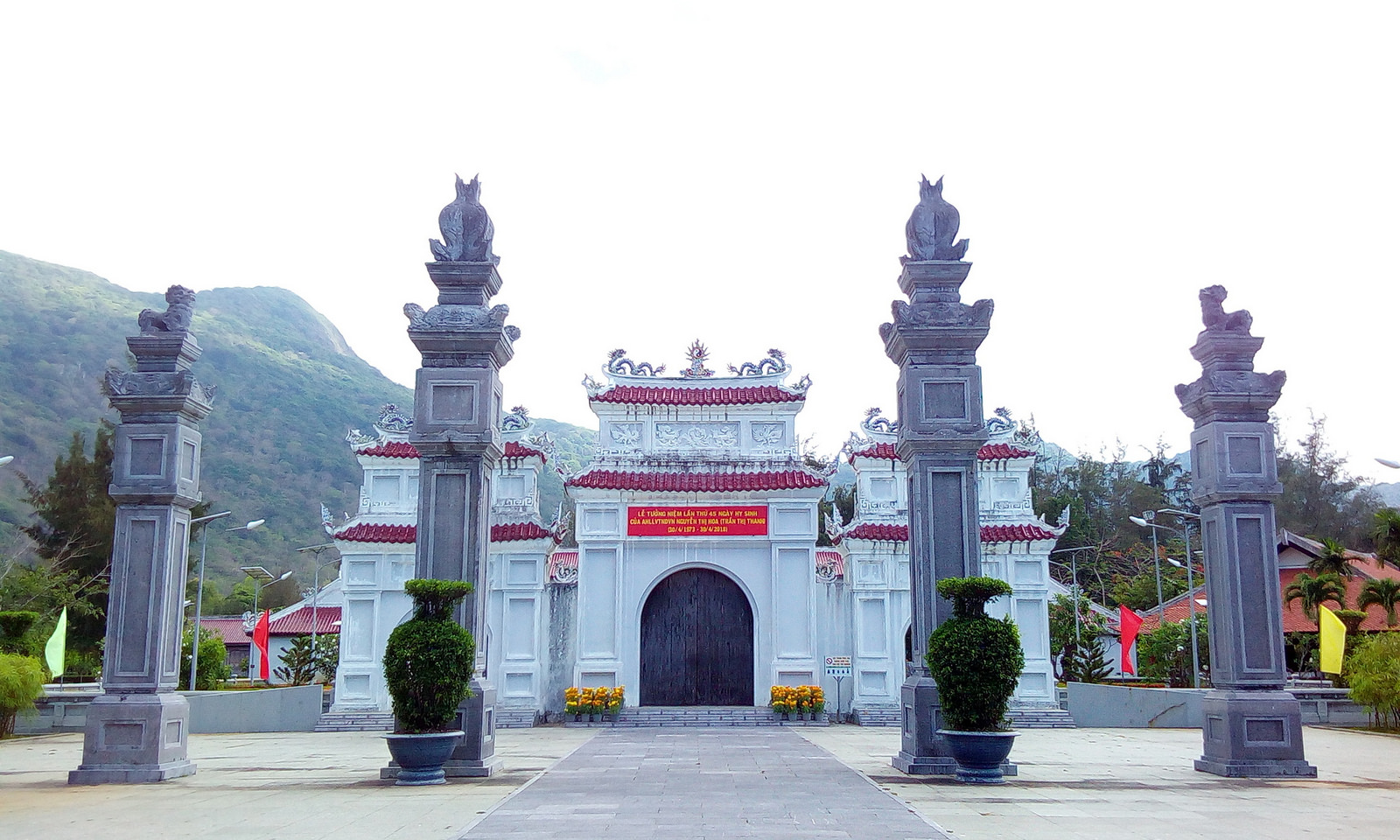 A special feature of the temple is that it was built mostly of stone with a volume of up to 600m3. This is considered the greatest architectural work in Con Dao.
Visiting Con Dao National Park during the holiday April 30 – May 1
Owning an area close to 6000 hectares on land and 14,000 hectares in water, Con Dao National Park is out from three decades ago. This place still retains its original beauty little human impact. Con Dao National Park is more concentrated 30 species of brilliant orchids, 100 species of vines and many rare herbs and woods.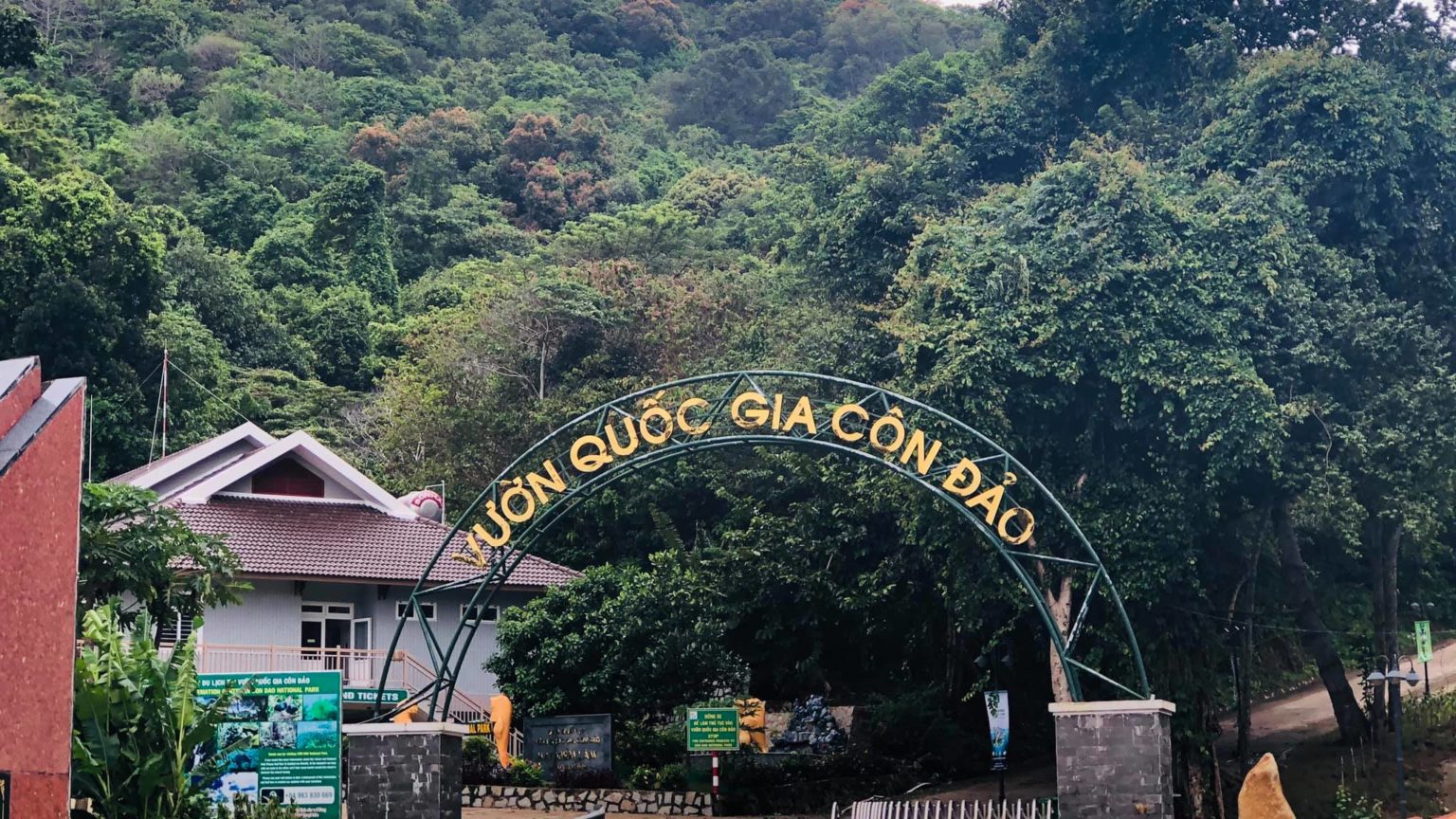 This place is also home to many animals recorded in the Red Book Vietnam. In addition, there are more than 2000 species of creatures waiting for you to visit.
Con Dao Prison – a historical place not to be missed during the holiday April 30 – May 1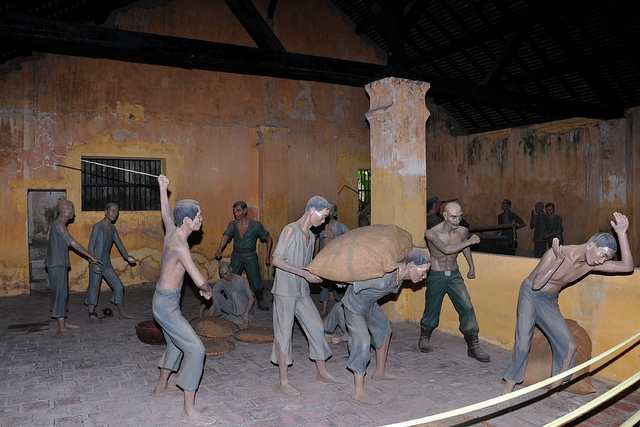 Con Dao Prison is called was "hell on earth" during the two invasions of America and France. When coming here, visitors feel chilled, scared by the remaining artifacts. For example, as a torture device, the damp cell was only 5m2 – surrounded by iron bars and barbed wire. Only when you come here to visit and feel, can you see the cruelty of the war, the noble sacrifices of the Vietnamese army and people in the past.
Holiday April 30 – May 1 at Dam Tre Bay
Dam Tre Bay is 17km from the center of Con Dao town to the North. To reach the bay, visitors have to follow a small path with steps full of moss and dry grass. You will feel the tranquility and peace of the nature of Con Dao.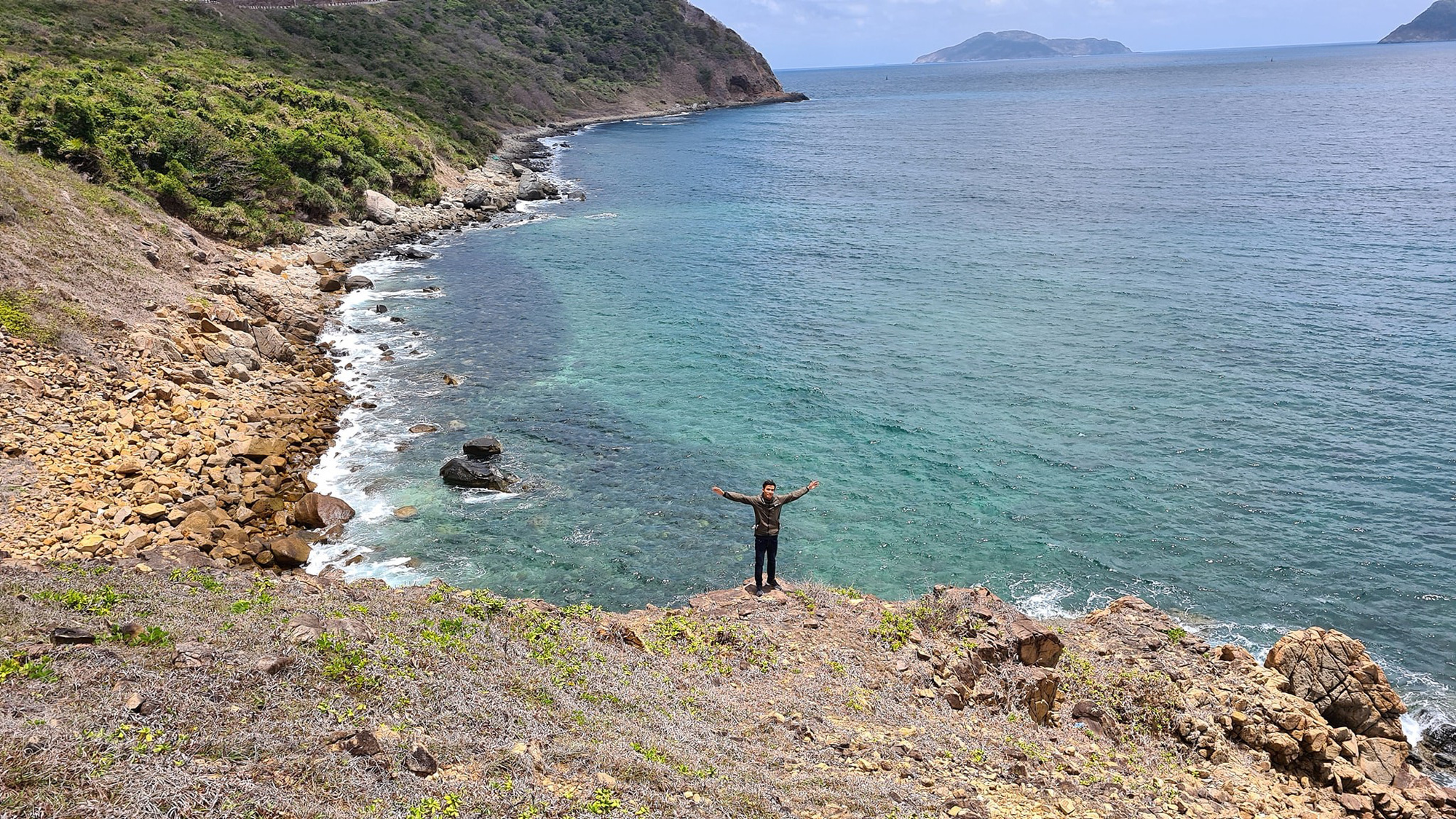 Dam Tre Bay is built by large rocks, creating a poetic and romantic feeling. This will be one of the ideal camping destinations in Con Dao!
Holiday travel April 30 – May 1 at Dam Trau Beach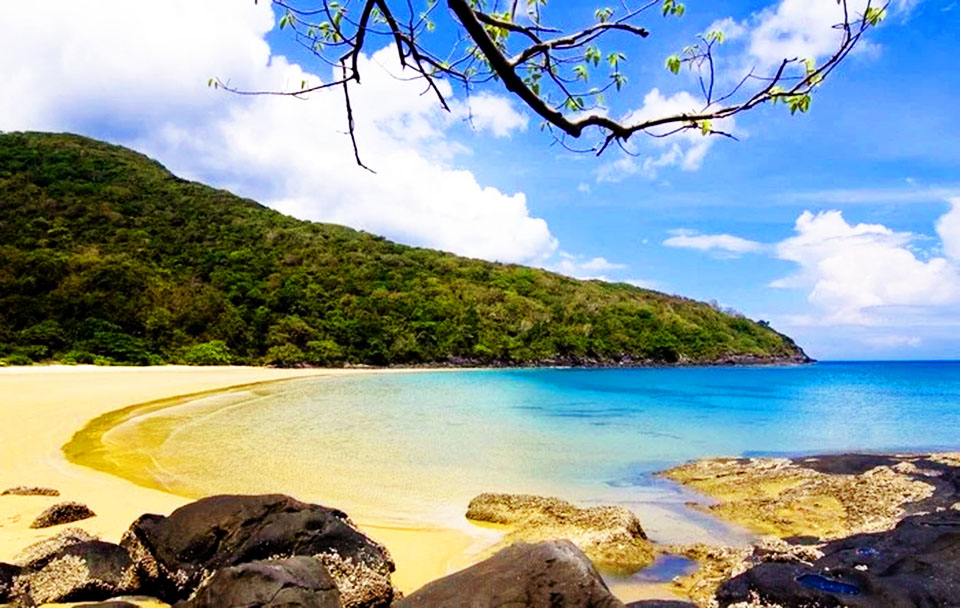 Dam Trau Beach is okay considered the most beautiful beach in Con Dao. The white sand beach stretching along the blue coast is the right place for you to have fun and enjoy your dream vacation. Visitors should come here to watch the sunrise or sunset to feel the lyrical, poetic magic of Con Dao.
Lo Voi Beach attracts visitors to Con Dao during the holidays April 30 – May 1
Lo Voi Beach is okay known as "hegemony" in the Northeast. Each grain of white sand is as fine as cotton covering an area. Along the coast are dense poplar trees, providing a romantic and lyrical landscape.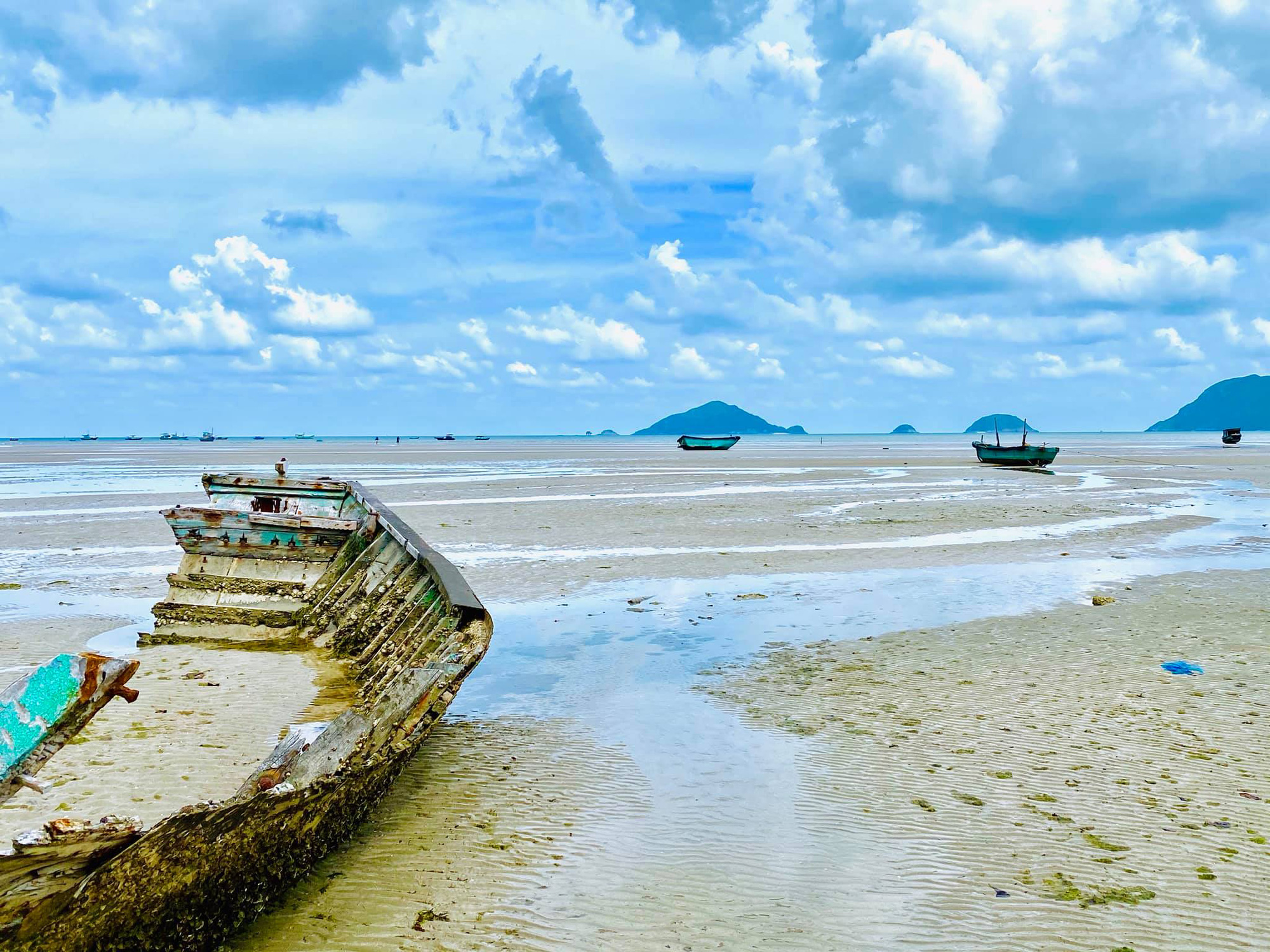 There is nothing like watching the sunset with such a beautiful scene. Especially, if you have the opportunity to visit one of these ideal Con Dao tourist destinations, do not forget to enjoy the fresh seafood in Lo Voi.
Con Dao cuisine attracts tourists during the holiday season April 30 – May 1
In addition to the famous fresh seafood dishes in Con Dao such as red grouper, cow skin, beef knife, lobster, shrimp (surface), shrimp Crab, … Con Dao is also famous for its special dishes that should be enjoyed during your trip to Con Dao on the occasion of your holiday April 30 – May 1.
Snail Specialties: Her breast snail is a rare specialty in the sea of ​​Con Dao, Ba Ria – Vung Tau. Snails can be grilled, boiled or mixed with salad.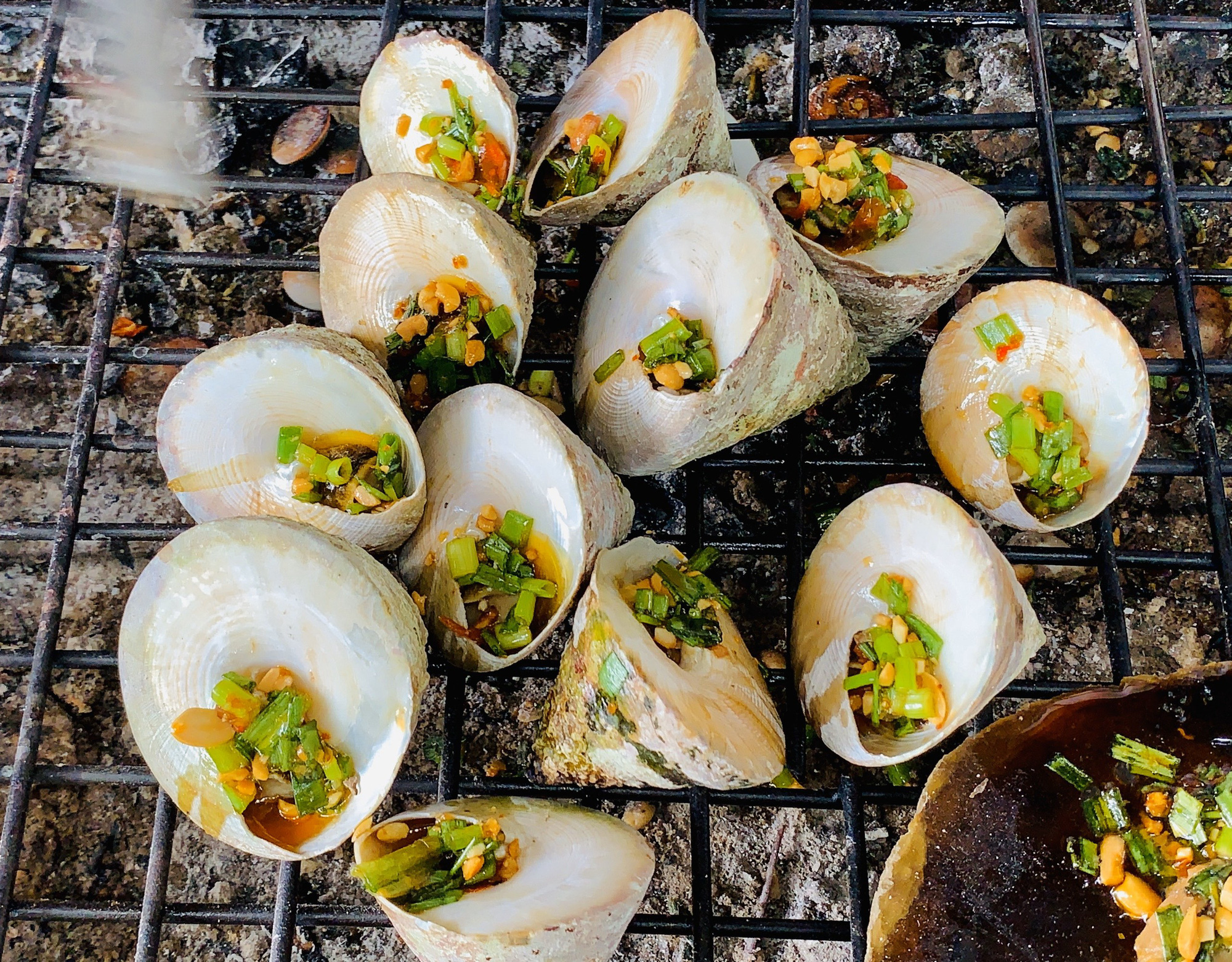 Her breast is a deviated pyramidal mollusk, atop a small nipple that looks like a pubescent female's udder, the outer shell is grayish-black, the inner surface glitters with mother-of-pearl.
Mam Nhum: Nhum sauce is not as popular as other types of fish sauce. It's not the kind of food that every home has, or at least, is sold here and there at the market. So many times, even money can't buy fish sauce…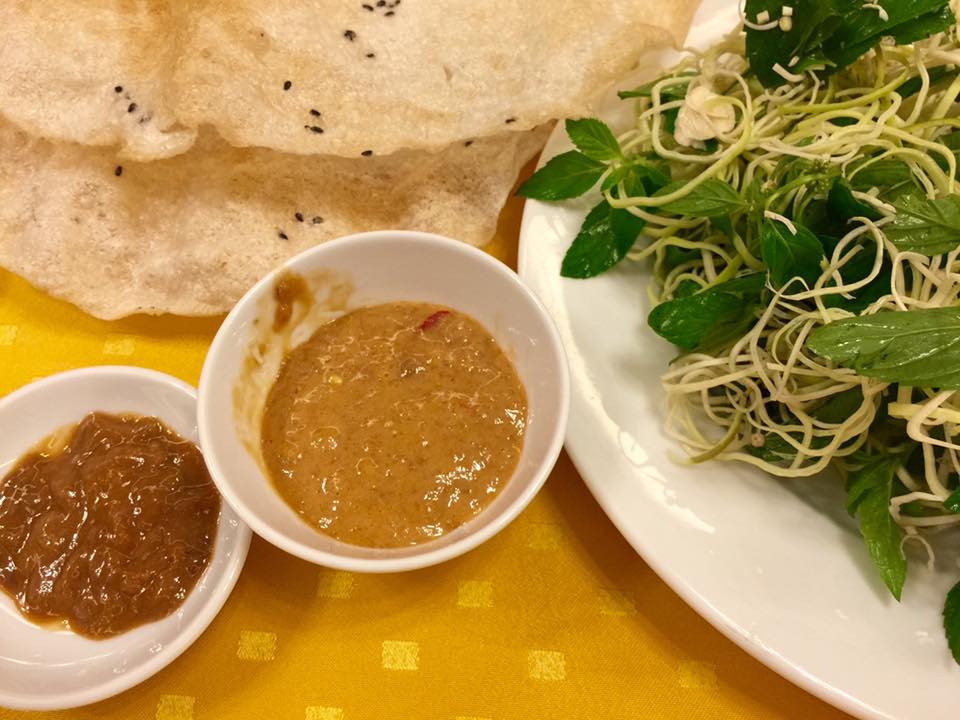 Those who have ever enjoyed the fish sauce dish will always mention it, not only as a delicious dish, but also as a "miracle", proving that they are a lucky and experienced person.
Oyster Sauce: For the people of Con Dao, oyster sauce is an indispensable popular dipping sauce in daily meals, sometimes becoming the main dish on rough sea days. As for tourists, when going to visit the island, when returning to the mainland, they often bring bottles of oyster sauce as gifts for relatives… to enjoy.
Bang Nut Jam: When coming to Con Dao, don't forget to use the specialty of Bang seed jam. There are two types sweet and savory. It is a dish that is only available on this island. Bang is a forest tree here, leaves and fruits are really big. People harvest the almonds and dry them for the shell, then in their spare time, chop them for the seeds.
Newly split acorns have a brown color similar to that of varnished wood. Sit one sometimes, sometimes just split and split only about 1kg of seeds. Then roasted with salt or roasted sugar as you like. Called jam, but like roasted peanuts with salt, sugar is in the mainland. When you put a few seeds in your mouth, the sweet taste of sugar or the salty taste of salt mixed with fleshy and funny taste at the tip of your tongue, visitors can only nod their heads in recognition: delicious and very special.
Above are suggestions for some delicious dishes, famous beauty spots of Con Dao tourism. If you have the opportunity to visit this place during the upcoming holiday April 30 – May 1, do not forget to explore all the places in Con Dao to have a meaningful and complete trip with your relatives and friends. .
You are reading the article
Where to play, what to eat when traveling to Con Dao on the holiday on April 30

at
Blogtuan.info
– Source:
danviet.vn
– Read the original article
here