Business
2 kinds of "bitter medicine" and 3 kinds of "sweet candy" parents need to let their children taste early!
In fact, there are times when parents feel "helpless" because it is extremely difficult to educate their children, which is mainly due to the application of wrong educational methods. In the end, both parents and children feel "exhausted", but not as effective as parents expect.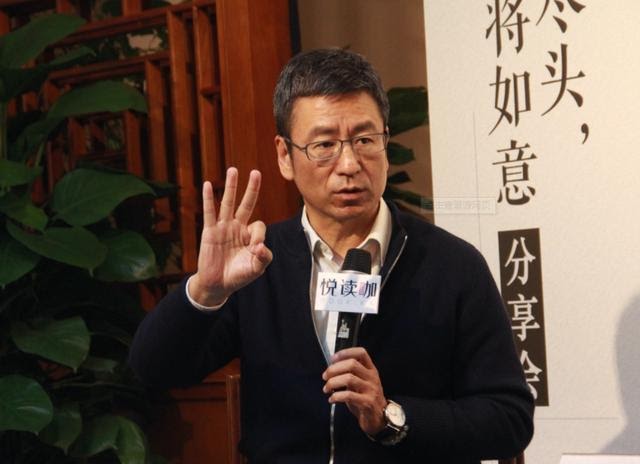 Bai Yansong – he is currently a China news commentator, host and journalist for China Central Television. Photo: NetEase
As the most famous host of CCTV – China Central Television, Bai Yansong is known to the audience as an animated MC on the screen, with an attractive hosting style and many songs. The children's education speech attracted thousands of shares and support.
However, what few people know is that, besides being active on screen, he is also a great parenting father. His son – Bai Qingyang not only had excellent academic records but also achieved many high achievements in the school's sports competitions.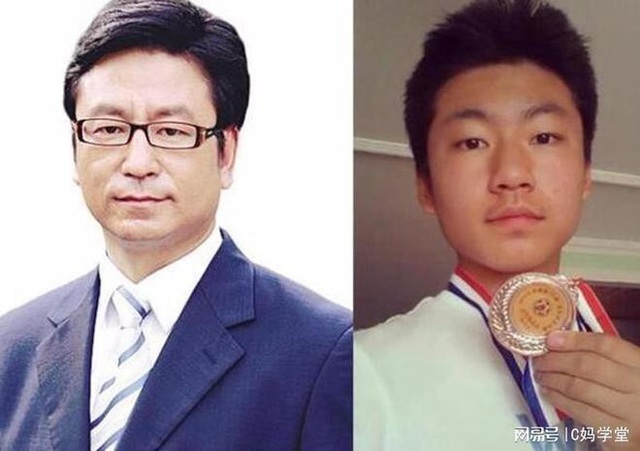 MC Bai Yansong and son Bai Qingyang. Photo: NetEase
Accordingly, Bai Yansong has proposed a method of educating children for parents, which is to let children taste 2 types of "bitter medicine" and 3 types of "sweet candy". Accordingly, parents need to pay attention to the following things to help their children build a successful future.
2 kinds of "bitter medicine" children must "drink" to grow up
1. Taste the "bitter taste" of not having money
Let children taste the "bitter taste" when they don't have money, then they will understand the value of "learning".
Today, many children are pampered by their parents, living in complete material conditions, having all their desires fulfilled, and almost never having to worry about money. Such children mostly cannot understand, how hard their parents have to work every day to earn money.
Faced with this situation, parents can let their children experience the feeling of "suffering without money", by silently controlling their child's living expenses; for children to learn to arrange reasonable living expenses by themselves; Only meet children's needs when it is really necessary and reasonable,…Understanding the value of money will give children the motivation to change the future by making good efforts to study.
2. Taste the "bitter taste" of failure
Let children taste the "bitter taste" of failure, then they will understand the value of striving.
Children live in a "pink" world, have never experienced failure and properly understand failure, so once they experience failure, they are very likely to have negative behaviors, even leading to extremes. For example, in cases such as a child who fails to meet the grade goal or does not achieve first place in the class has suicidal thoughts, depression is one of the manifestations of a lack of education about failure.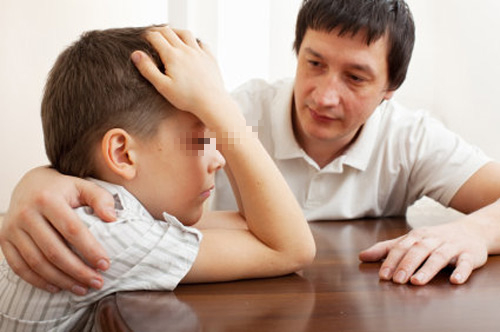 Therefore, in addition to the education of books, parents should also take education failure seriously. This is so that the child can face more confidently with "steps back" and understand that "steps back" is just a challenge of life. Only when children taste the "bitter taste" of failure do they understand that life is not smooth sailing. Therefore, in order to overcome failure, they must strive continuously.
3 types of "sweet candy" parents need to give their children to be more brave when entering life
1. The "sweet candy" of self-discipline helps children become elite
Parents need to teach their children self-discipline, because only self-discipline can help children control themselves and avoid pitfalls in society.
First of all, in daily life, parents should pay attention to creating a habit of reasonable work and rest for their children; Make sure to get enough sleep, on time, so that children can focus on studying in the best state.
In addition, parents need to train their children to have the habit of reviewing old lessons and preparing new lessons before going to class. These things are small, but will help children improve their learning efficiency significantly.
2. The "candy" of progress gives children the confidence to face new challenges
In the learning process, the biggest motivation for children is progress, and that progress must be recognized by others.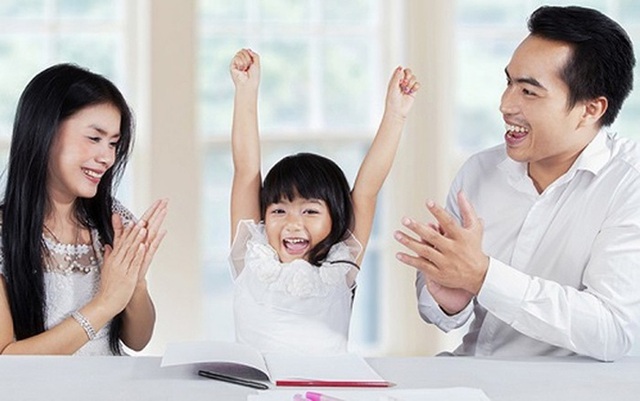 When children are making progress in their studies or anything in life, parents should encourage them appropriately, let them taste the "sweet taste" brought by progress, so that they can have more confidence in their lives. face new challenges.
3. "Sweet candy" from knowledge in books can help children expand their horizons
"The cheapest way to perfect a person in the world is to read books", MC emphasized. From here, children can "dialogue" with outstanding characters through reading to better understand their great thinking. Children can also expand their worldview, knowledge about culture, people, science,…
What parents need to do is add to their child's bookcase, buy more books that are appropriate for their child's age, and make them feel that reading is interesting.
Raising good children is not an easy task. As a parent, it is necessary to have reasonable educational methods, at the right time, to know when to be tough and strict and when to be gentle and encouraging. Only then will it be effective.
https://soha.vn/mc-noi-tieng-2-loai-thuoc-dang-va-3-loai-keo-ngot-cha-me-can-cho-con-nem-thu-tu-som- 20220427211808532.htm
You are reading the article
2 kinds of "bitter medicine" and 3 kinds of "sweet candy" parents need to let their children taste early!

at
Blogtuan.info
– Source:
cafebiz.vn
– Read the original article
here