Suggested meals this afternoon will include:
– Stir-fried beef with chili horn: 75,000 VND
– Shrimp cooked spinach soup: 25,000 VND
– Stir-fried pumpkin flowers with garlic: VND 15,000
– Salted coffee: 5,000 VND
Total: 120,000 VND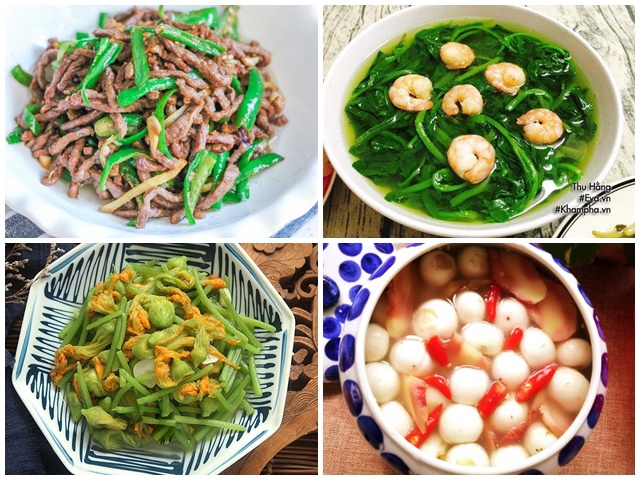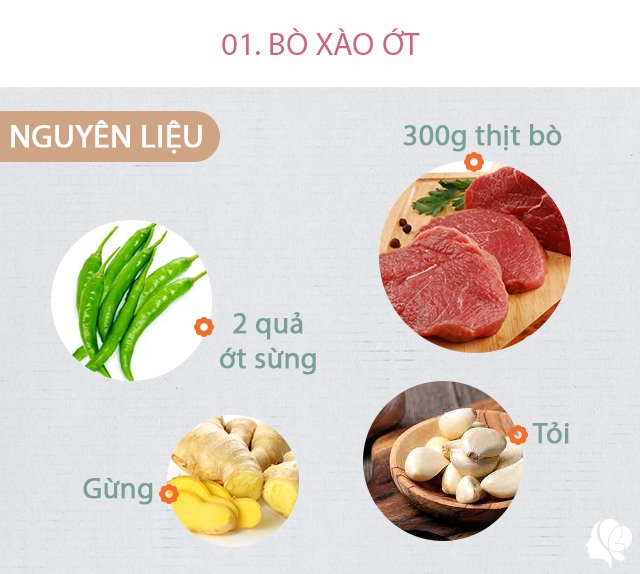 Preparation: – 200g finely sliced ​​beef chopsticks, green chili pepper, minced garlic, minced ginger, cooking wine, starch, light soy sauce, salt, cooking oil
Wash the sliced ​​beef with clean water, add cooking wine, starch and marinate for 10 minutes. Green chili peppers are washed and cut into long strips. If you like spicy food, you can also order more hot peppers for more flavor. Heat a little oil in a pot, saute garlic and ginger over low heat. When garlic and ginger are fragrant, pour the beef, stir-fry quickly to change the color of the beef.
Put the beef to a corner of the pan, add the horn pepper and stir-fry quickly until the chili is almost cooked. Stir the meat with chili, add a teaspoon of salt, stir-fry a few times, then add a spoon of light soy sauce and stir-fry. Then put the stir-fried beef with chili on a hot plate and serve it with rice. The beef is tender and delicious, mixed with the slightly spicy aroma of hot chili peppers.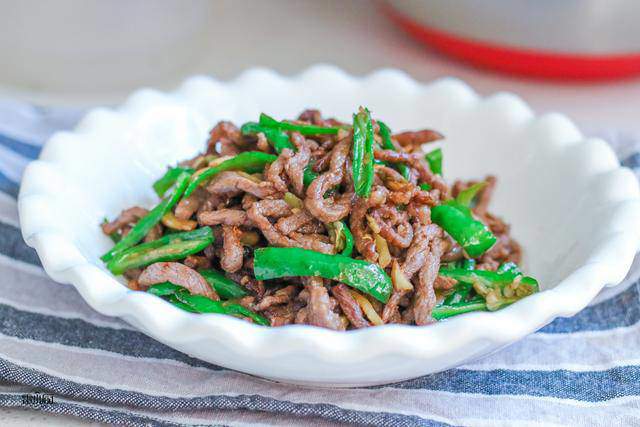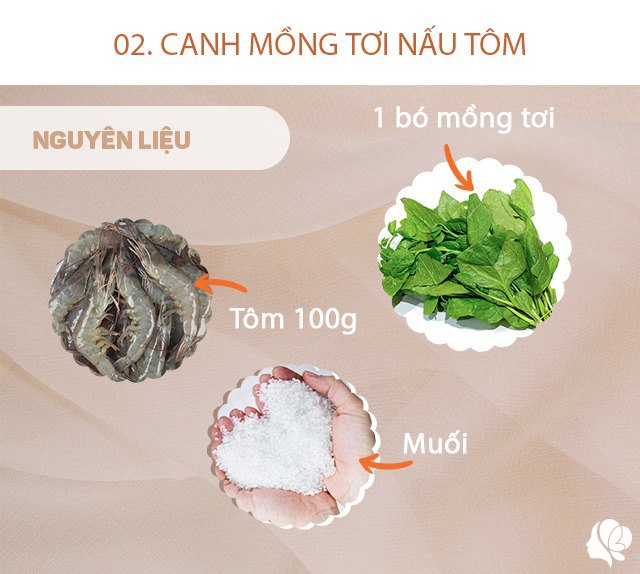 Preparation: 1 bunch of spinach, 100g shrimp, salt, little cooking oil
Mint picks up the old leaves, washes them. Peel shrimp, remove black thread, wash. Bring a pot of water to a boil, season with a little salt to taste, a few drops of cooking oil, then add the spinach, bring to a boil. Drop the shrimp in, cook for a few minutes until cooked.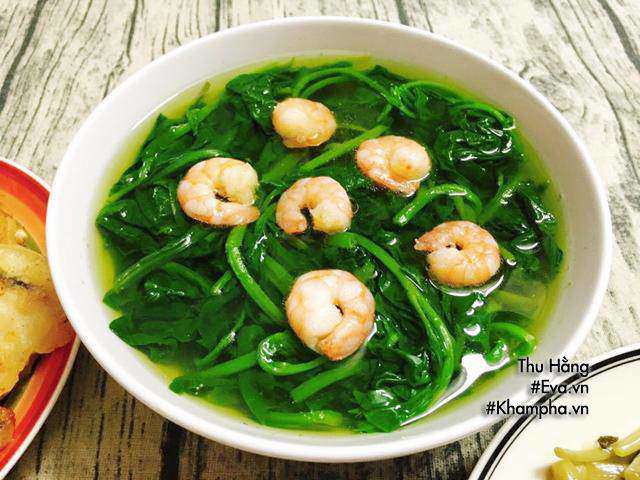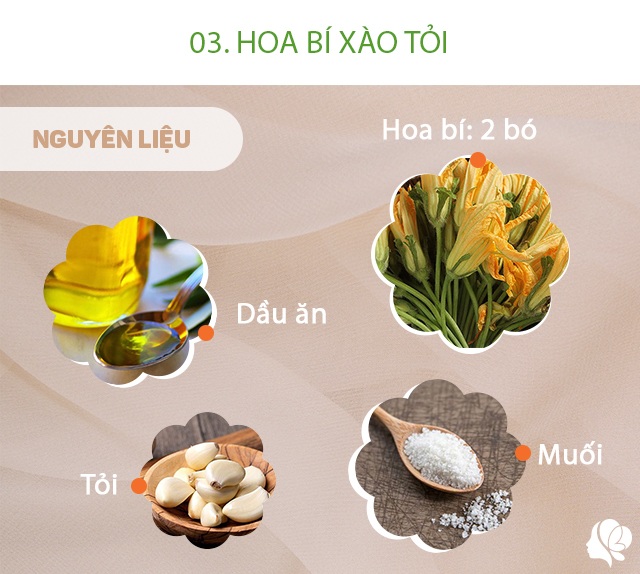 Ingredients: – 2 bunches of pumpkin flowers, 2 cloves of garlic, appropriate amount of salt, little cooking oil
Buy pumpkin flowers to remove the old fiber part of the stem. The pistil is very sweet, so don't throw it away. Separate the stalks and flowers of the squash so that they can be sautéed separately. Put pumpkin flowers in a pot of light salted water and soak for about 10 minutes.
Put an appropriate amount of oil in the pot, first add minced garlic cloves and saute, then pour in the stalks of pumpkin flowers and stir-fry about 30 seconds before. Then, pour in the pumpkin flowers and stir-fry for a while, add a little water, cover the pot, simmer a little until the pumpkin flowers are cooked.
At this time, add a little salt to taste on the island to infuse the pumpkin flowers and then turn off the stove. The sauteed garlic squash is ready. You stir-fry this way, the pumpkin flowers are cooked evenly, not crushed but still keep the beautiful color. Stir-fried pumpkin flowers have a natural sweetness, very attractive when eaten with rice.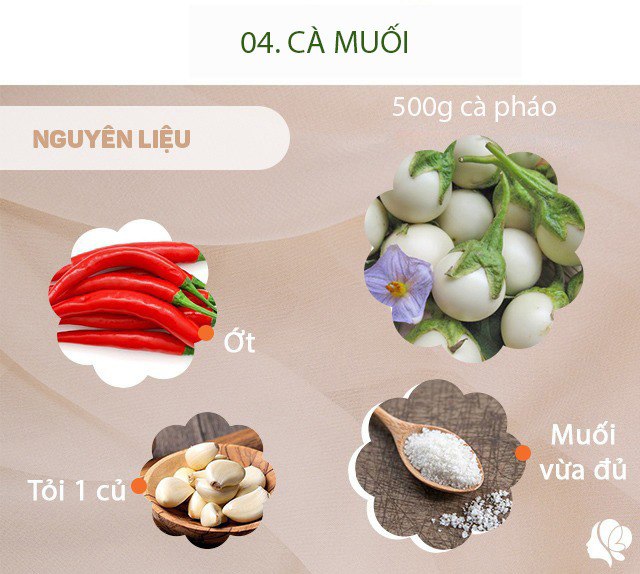 Preparation: – Eggplant: 500g – Galangal: 1 bulb – Garlic: 1 bulb – Chili: 1-2 fruit – Salt: 1 little – Sugar: 1 little – Filtered water – Container
The tomatoes are bought and dried in the sun for about 2 hours for them to wilt. Cut off the stem, wash, and soak the tomatoes in a basin of water with a little salt. Galangal, garlic wash, use mortar and pestle to pound until fragrant.
Boil a little boiling water to cool to about 30 degrees, mix about 1 liter of water with 1 teaspoon of sugar, 3 teaspoons of salt, respectively, place the eggplant in a bowl. Add chili, galangal, garlic and mix well. Use a small plate to compress the eggplant, place a heavy object, and close the lid. With this method, only about 2-3 days later you can eat coffee. In the summer, eating eggplant with sour soup is the best!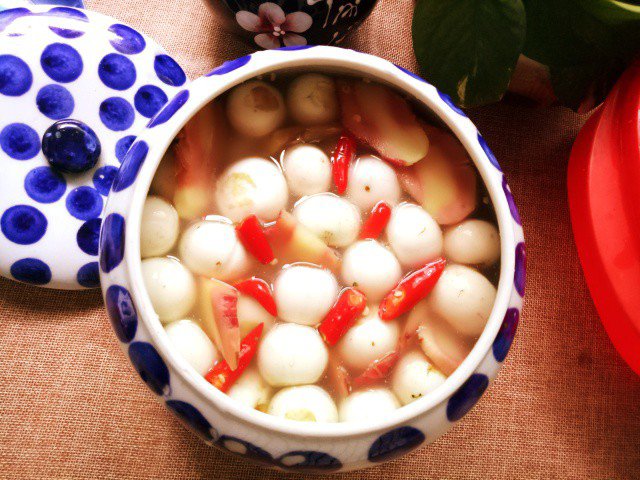 Good luck!
You are reading the article
4 delicious dinner dishes, the whole family still craves for it when it's over

at
Blogtuan.info
– Source:
Eva.vn
– Read the original article
here